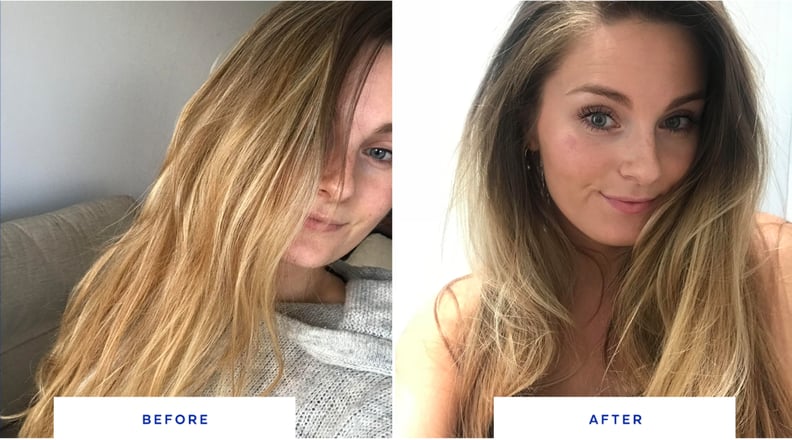 POPSUGAR Photography | Tori Crowther
POPSUGAR Photography | Tori Crowther
Last year, I went from brunette to blond, and it was cute, but then I got a big case of can't be bothered when it came to my hair. Blond just didn't look as healthy on me as brown, and — shock, horror — you actually have to work at it. Currently, my hair is flat and lifeless, and I may have slept on it wet on more than one occasion. It is well looked after, though, through weekly masking, blow-drying only once every few months, and oil treatments.
Needing a little inspiration for my hair reboot, I came across some tips in Cosmopolitan from the one and only grooming queen — Queer Eye's Jonathan Van Ness — and decided to spend a week giving my hair the love it deserves. Spoiler alert: the end result looked cute AF. Here's how I did it:
The first plan of action was to ditch any products that contained sulfates or parabens. If you're a keen Queer Eye viewer, you'll know these are bad news, according to Van Ness. (My boyfriend actually told me he opted for sulfate-free shampoo after watching the show too, so he really is starting a movement.) My new regimen involved washing with Shu Uemura Cleansing Oil Shampoo ($36), conditioning with Ouai Repair Conditioner ($26), treating with Ouai Hair Oil ($28), and finishing with Bumble and Bumble Prep It ($25). Van Ness talked up most of these treatments on the show, so I was confident it would work. I also slept on a silk pillowcase per his advice, even though I've already been doing that for months now. I find that it really does help minimize frizz. Finally, I didn't wash my hair every other day, as normal; I only washed it twice that week, on Van Ness's orders.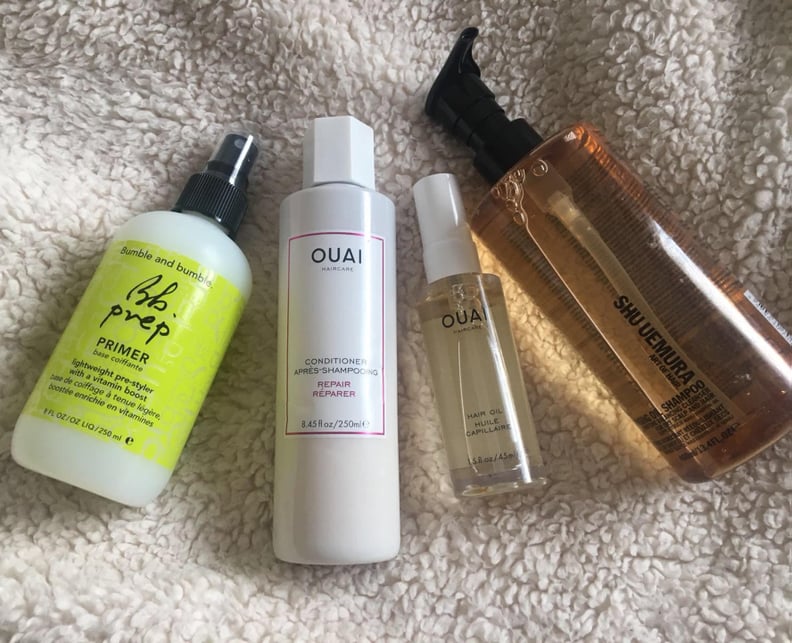 My hair is now living its textured (that's a bit of a push), smooth, conditioned, healthy truth. I learned, like Van Ness says, that my hair doesn't need to be washed as much as I was washing it. Even after a sweaty yoga session, I needed to shower, but my hair wasn't bad at all. Actually, having it a little on the greasier side made it easier to style.
After a week of living that Queer Eye life, I'll continue to use a conditioning shampoo and all the Ouai products (the smell alone is worth it), and I won't wash it so frequently. Oh, and maybe one day I'll learn how to use a round brush on myself.
Jonathan Van Ness, hunny, thanks for making the world — and my hair — a happier place.