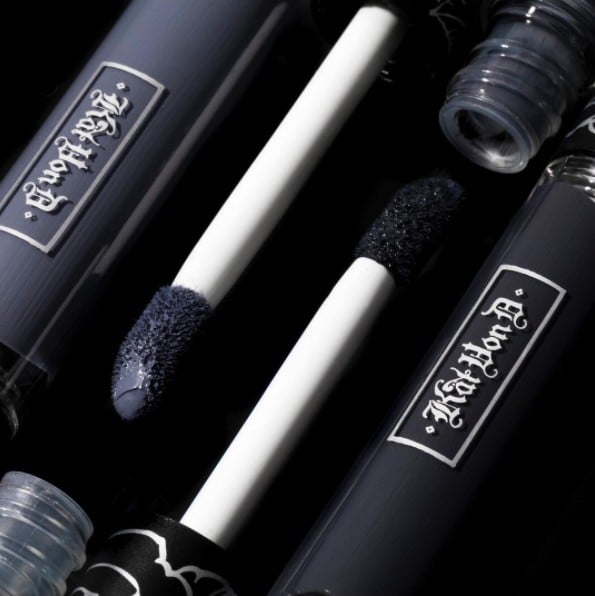 It's a sunny Summer out there, but after learning about Kat Von D's newest launch, all we want to see is gray. That's because the brand is releasing a mini duo of their Smoke & Mirrors Grayscale Everlasting Lip ($20). These matte shades are so gorgeous, they just may turn the phrase "You're so moody" into the highest compliment out there.
The duo is made up of Woolf, a deep, stone gray and Dagger, a lighter, dustier periwinkle. As you'd expect from Kat Von D's Everlasting Lip colors, this is a creamy, high-pigment hue. In a video posted to the brand's Instagram, we can see how this lipstick mimics the gliding of a gloss as it slides on. But once applied, it's the stuff matte dreams are made of.
In a Summer full of nudes, we love this unexpected neutral. We never thought we'd want to match our lips to an old cobblestone street, but leave it to Kat Von D to turn a stereotypically "boring" color into one of the dreamiest shades out there.
This duo will hit Sephora stores on July 28, but if you're impatient or addicted to online shopping (check and check), you can buy it now on Sephora.com. Read on to see more of this duo in action.