An eagle-eyed political reporter for the UK's Evening Standard, Kate Proctor, has tweeted a "conspiracy" about Kate Middleton's hair that actually sounds plausible. According to the writer, the duchess has a habit of switching up her strands right before she announces a pregnancy — possibly to avoid the media from scooping the news before she officially announces. She's sneakily done this for every single one of her three children. Well-played, Kate.
Pattern is Duchess of Cambridge changes her hairstyle, people concentrate on her head, then announces pregnancy. My gfs called this wks ago!

— Kate Proctor (@KateProctorES) September 4, 2017
Perhaps this is an effort to distract the press from her prenatal silhouette, as Kate Proctor puts it, or maybe it's just because she likes to experiment. Either way, this is one conspiracy we can actually believe. If you're still skeptical, don't worry, we come armed with facts — and photos. Join us on this very important piece of investigative journalism, will you?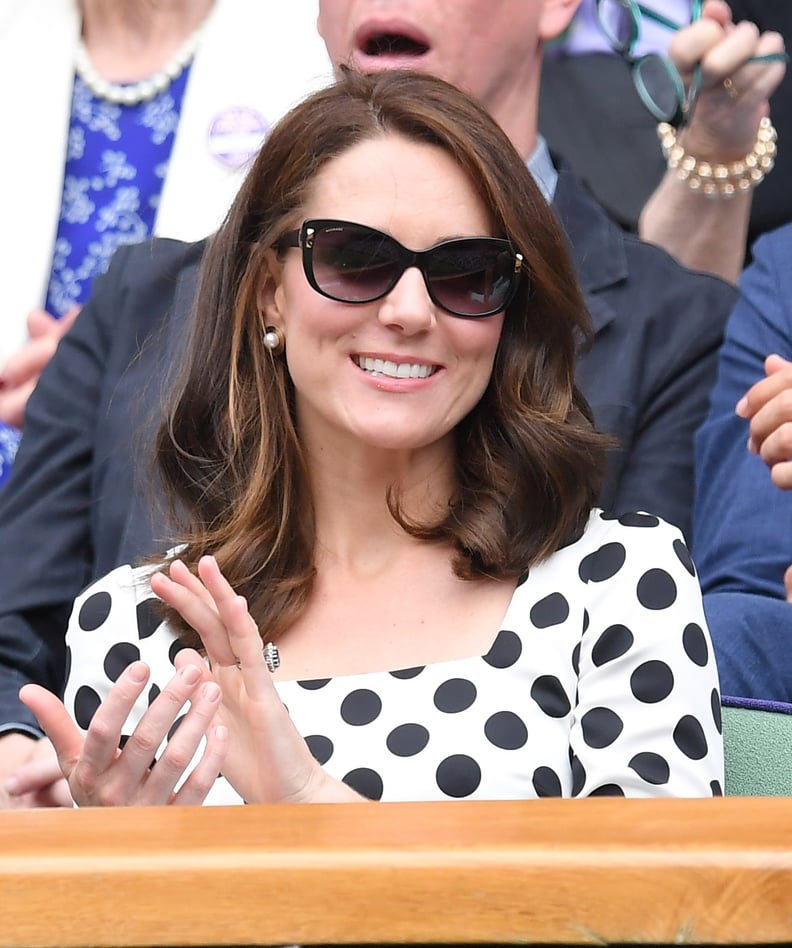 July 3, 2017
A mere month and a half before revealing that she's expecting Royal Baby Number 3, the Duchess arrived at Wimbledon with the lob seen 'round the world. If Kate was indeed trying to hide anything, it worked: our eyes were glued to her gorgeous short look. That's honestly enough to make us believers, but don't worry, it doesn't stop here.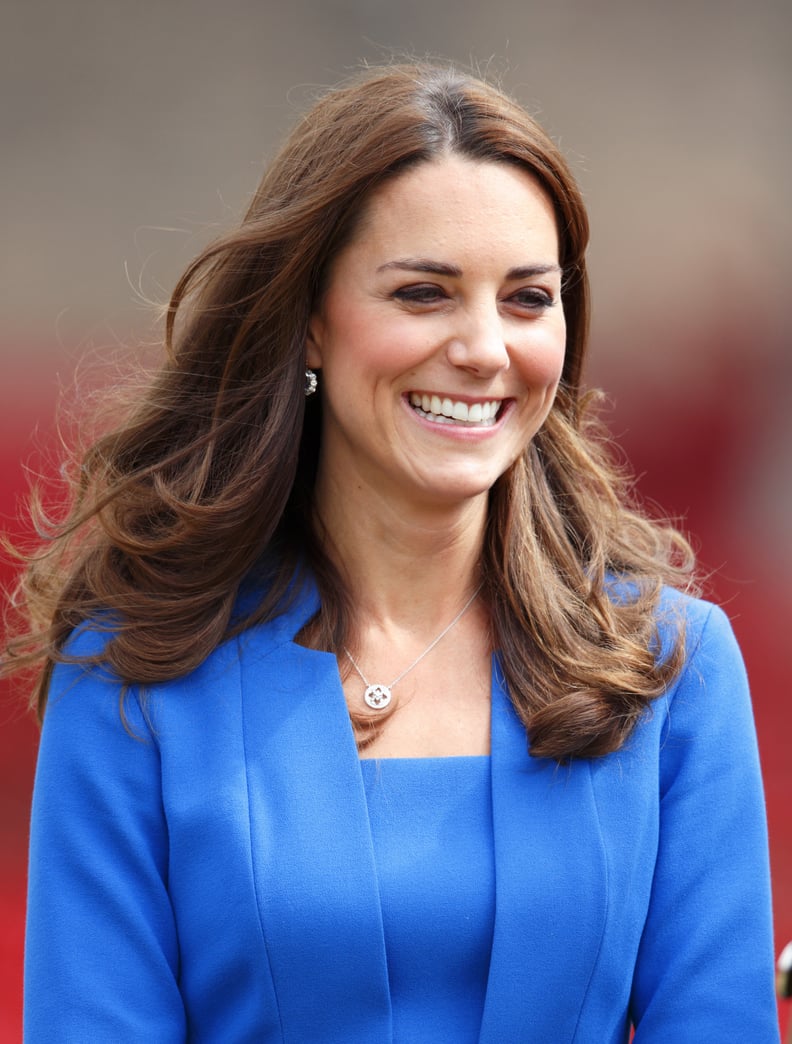 August 5, 2014
At an event in London, Kate's hair changed in a way only beauty junkies would notice. To the naked eye, everything's the same (she's rocking her classic blowout and midlength strands), but take a second look and you'll notice that the Duchess has let a few of her gray roots show. While we were all cheering on the Duchess for living her best life and ditching her touch-up appointment, she was quietly expecting Princess Charlotte. We would learn the news one month later on Sept. 8.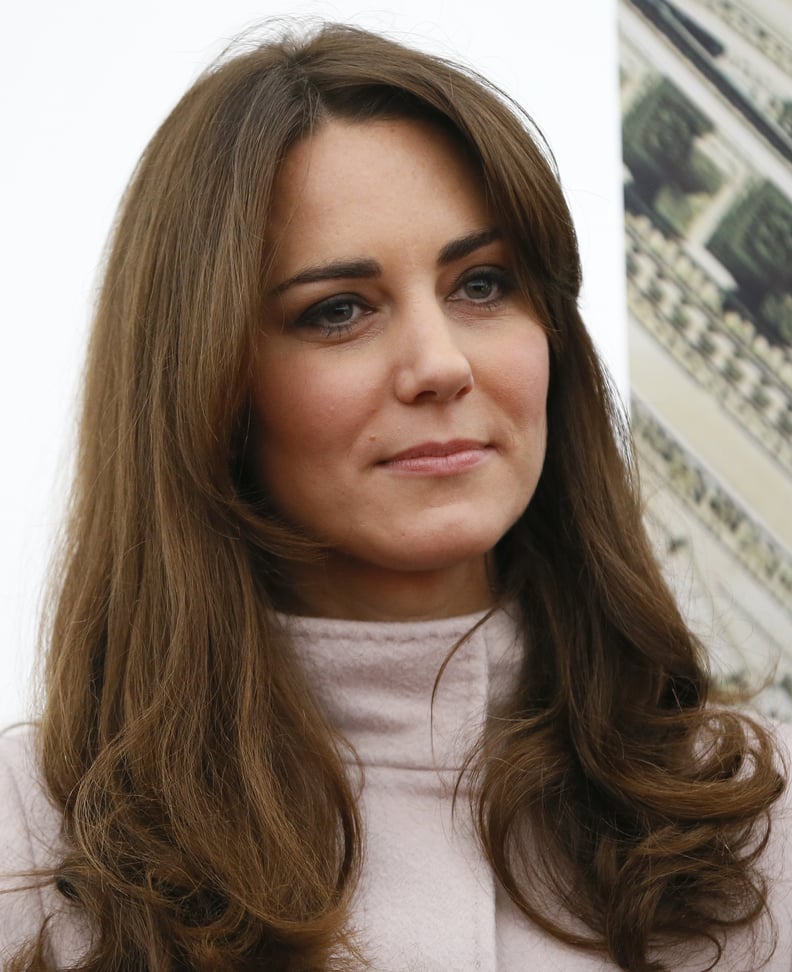 November 27, 2012
Two words: CURTAIN BANGS. Two more words: ROYAL BABY. While we were doing a happy dance watching the new-ish Duchess (she married Prince William in April 2011) embrace her role as resident royal hair maven, she was pregnant with her first child. Kate would let us in on that important tidbit on Dec. 2.
With all this evidence laid out, are you convinced by this theory?