So, Katy Perry and Cara Delevingne Might Be Long Lost Twins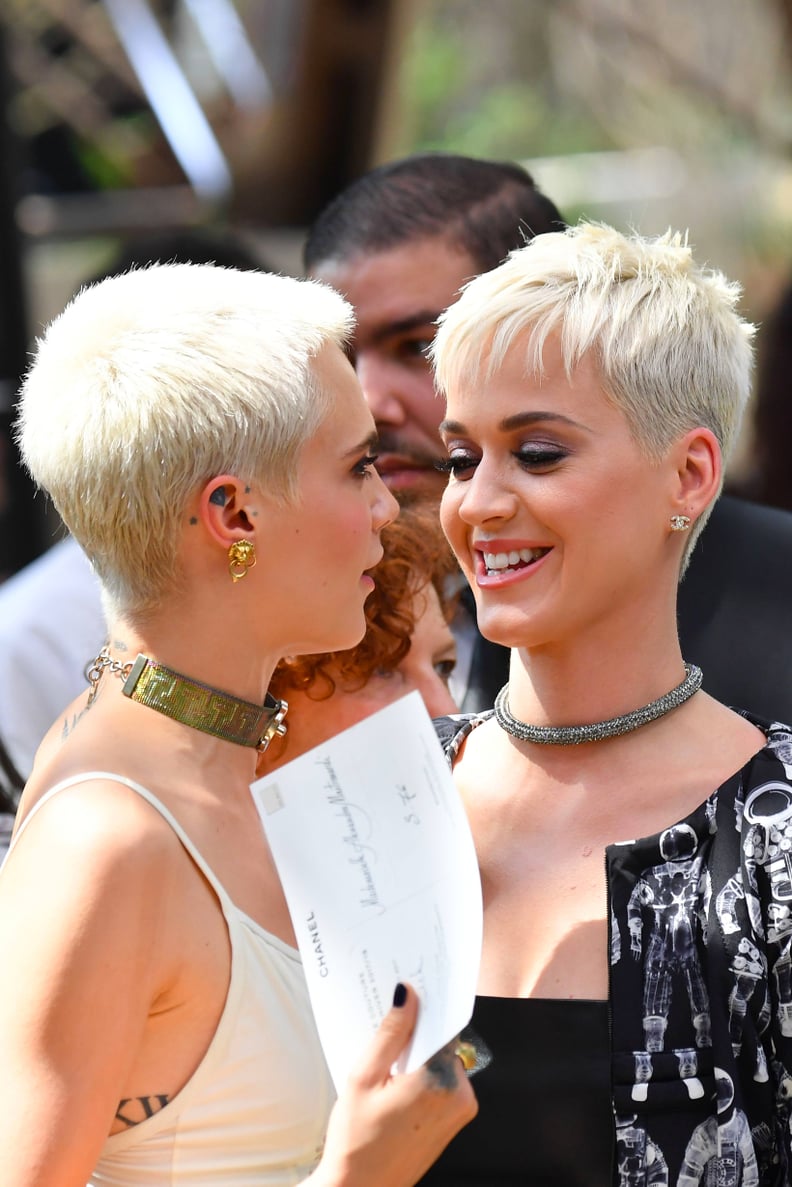 Getty/Stephane Cardinale
Getty/Stephane Cardinale
Even celebrities have celebrity doppelgangers, and Katy Perry caught up with hers during the Chanel Haute Couture show in Paris. When the "Swish Swish" singer, who chopped and bleached her hair back in March, greeted Cara Delevingne at the event, Twitter took note.
That's because both Perry and Delevingne sport a similar short, blonde 'do. There are some serious differences, of course. Perry rocks a Pixie cut, while Delevingne straight up shaved her head back in April. But since everyone loves a good #twinning moment, we'll let Twitter have this one.
So let it be known that it's Katy Perry and Cara Delevingne's world, we're just living in it. (Until Kristen Stewart jumps in with her own frosted tips and joins the fun).