Kerry Washington Is Morphing Into "Island" Olivia Pope IRL With Her New Hair
Any true "gladiators" (aka Scandal fans) will remember when Olivia Pope decided to go fully off the grid to "stand in the sun" with Jake Ballard. She was relaxed in every sense of the word, and it showed — she traded in the usual blowout for her natural hair. It was iconic and, truly, one of OP's best beauty looks. That's why we loved when Kerry Washington debuted a similar new hairstyle over the weekend.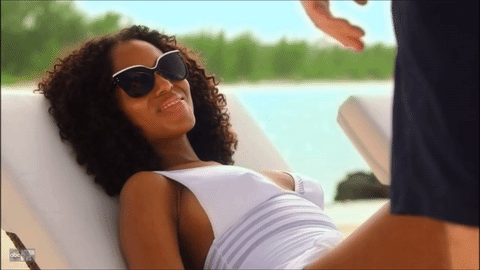 It's not the first time we've seen her hair big and curly — who could forget her gorgeous '70s look back at the Emmy Awards? — but between playing Olivia Pope and her red carpet appearances, Kerry has mostly stuck to variations of straight hair with occasional waves.
Her longtime hairstylist Takisha Sturdivant-Drew commemorated the new look with an Instagram post. "Twinning with my bae," she wrote, showing off their matching locks.
Her fans have been vocal about loving the change. "Love your hair that waaay!!!!" user agossanguinetti wrote on Instagram. "You are stunnniinng. I love your hair soo much worn like that," gpr0804 commented. User lyyyyynn92 wrote, "Yes! I love natural hair Kerry! You're glowing babes!!!" Over on Twitter, the reactions were equally enthusiastic. Check out even more fanfare over Kerry's natural hair ahead.