Kim Kardashian Admits the 1 "Cheesy" Eye-Shadow Mistake She'll Never Make Again
Kim Kardashian may be comfortably seated on her throne as the reigning queen of contouring, but it looks like the reality star hasn't always been the makeup mogul she is today. In a recent post on her app, Kim got real about the beauty mistakes she has made in the past, and they'll have you nodding your head and saying, "same!"
In the post, Kim admitted to going through a makeup phase that seemingly every woman went through in the early 2000s: matching her eye shadow to her outfits. Heck, I'll admit to going through a phase when I simply had to coordinate my bright-green Abercrombie tank top to my eye makeup, and Kim was totally on the same wavelength. "I love a monochromatic look, but this was just so cheesy," she explained in the post. "In the early 2000s, I would do a lot of bright colors, especially turquoise. I wore a turquoise top and turquoise eye makeup — and even turquoise flower hair clips!"
But Kim didn't stop there, as she also confessed to learning a lesson the hard way about getting spray tans. Back in the day, she'd turn out looking pretty darn orange after getting an artificial tan, so she quickly realized that it's key to thoroughly exfoliate before your salon appointment. "Otherwise, the spray tan will look blotchy and uneven," Kim noted. "I also use spray tan mitts and scrub my whole body, so I'm completely exfoliated."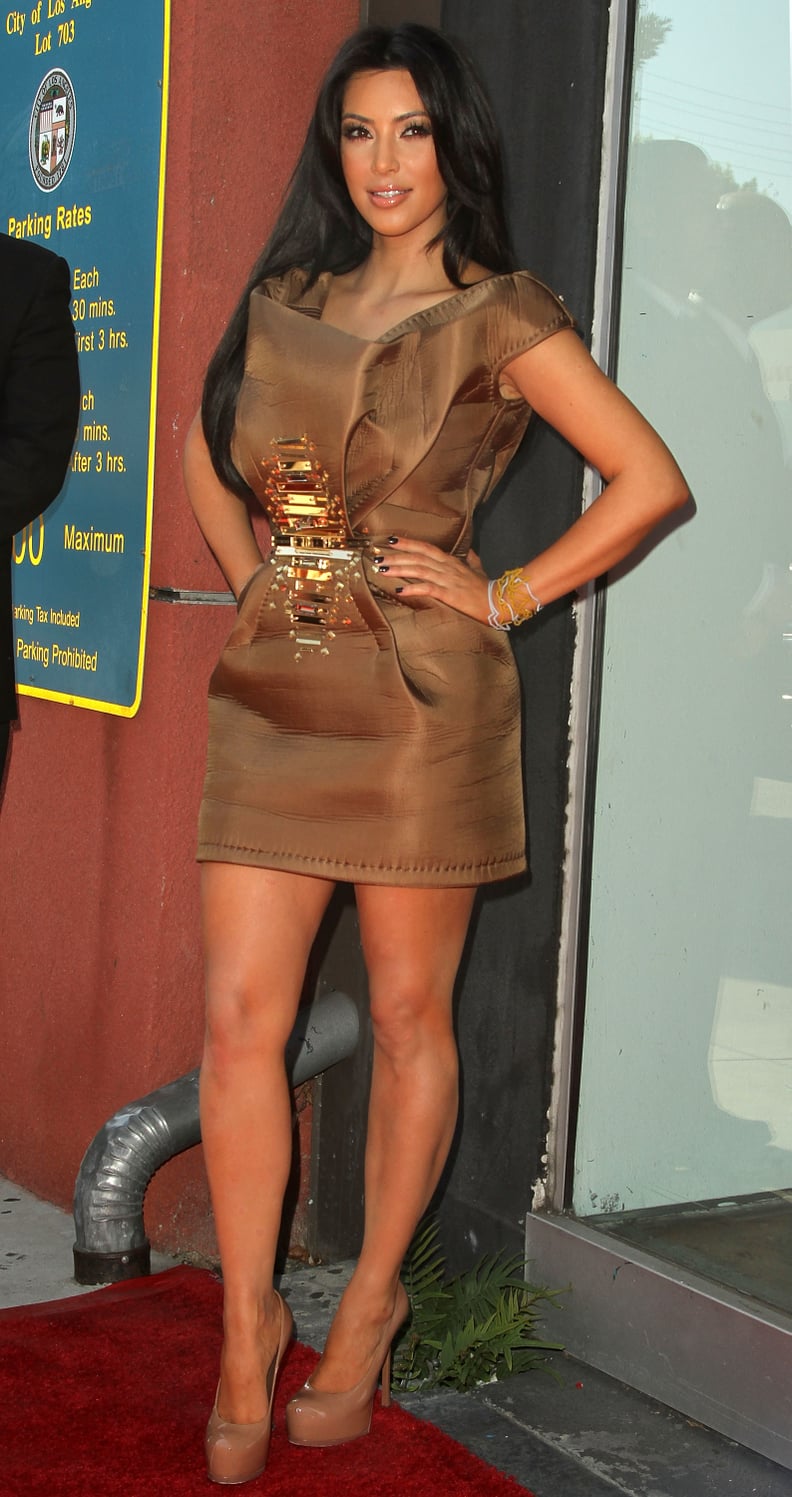 Sometimes all we need is a little proof that celebrities are really just like us at the end of the day!