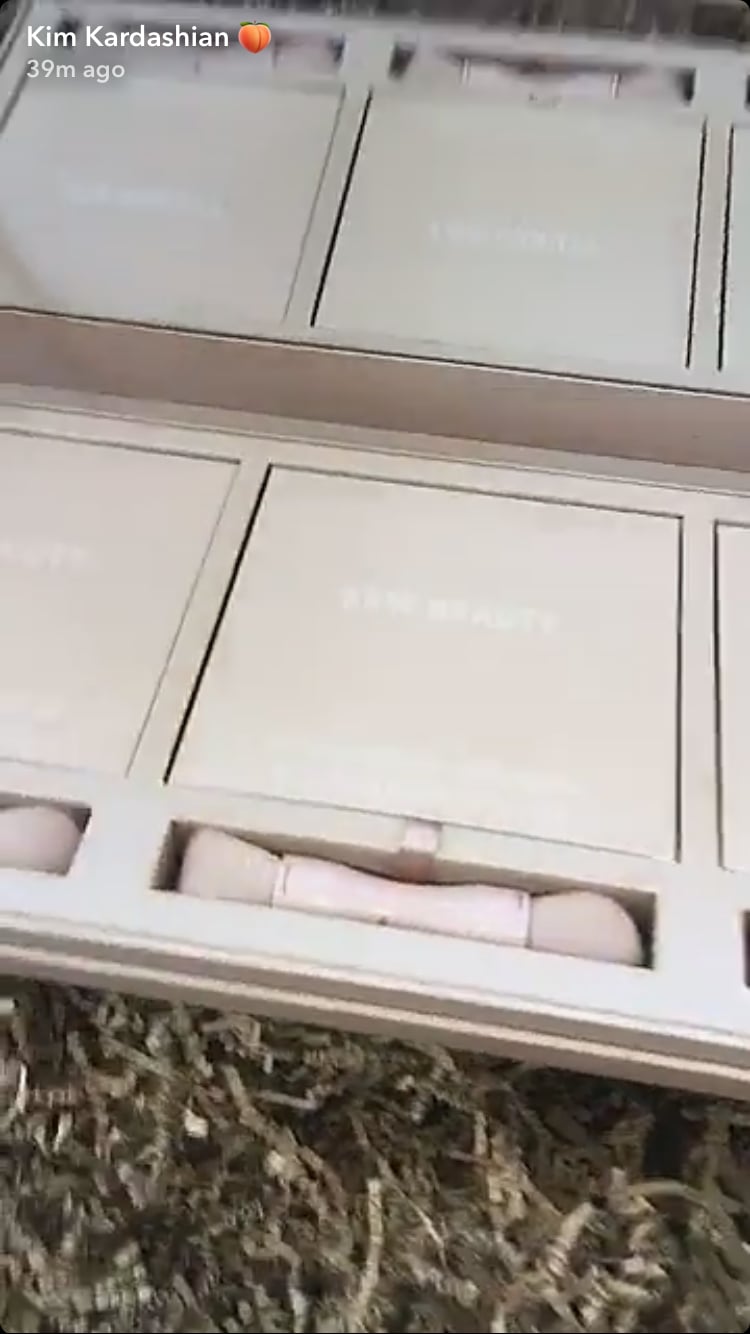 A few weeks after perhaps accidentally revealing a new KKW Beauty brush on Instagram stories, Kim Kardashian has officially teased her newest release. The mogul is releasing another contour kit, but this time she's kicking it old school — it will be a powder palette. As you and the nearly 300,000 other people who made Kim's initial kit sell out in less than three hours know, her original offering was only cream.
Kim remained tight-lipped about the interior of her kits (showing only the packaging), but she did let it slip that new brushes are imminent. The ones shown on Snapchat have different heads, much like the brush leaked in Kim's previous 'gram. We're not saying that these are exactly the same, but we do have to admit the similarities between the two pictures. We'll just have to wait and see if our beauty hunches are correct.
This Snapchat also puts a few KKW Beauty rumors to rest . . . potentially. (You just never know with Kim!). On Aug. 2, the businesswoman posted a picture on Instagram that teased a mysterious "new product," which looked gorgeous on three vastly different skin tones. The internet speculated this release could be everything from an eye shadow palette to foundation to hair gel. Was she showing off these powder kits?
We remain unsure, because the models looked like they were sporting a no-makeup makeup style, not a face full of powder. Maybe there's more to come and that product will be released in addition to Kim's Powder Contour Kits. We'll just have to wait and see (and manically refresh all of our social media).