Kim Kardashian will not be upstaged. After Kim and Jared Leto debuted the same shade of bleached blond hair at Paris Fashion Week on the same day at the same show, the Internet went into a frenzy. Memes were created. Colorists were called for statements (for the record, we talked exclusively to the mastermind who created Kim's yellow-blond color). And while it was fun for us to obsess from the sidelines, it seemed that Kim wasn't having it. "B*tch stole my look!" we could imagine her saying under her breath to Kanye West. So she proved that no one puts baby in the corner — and went even blonder! She now has white-hued hair (touched up by Frédéric Mennetrier). Take that, Jared.
One could also argue that she pulled a Lauren Conrad. If you recall, Lauren teased us by debuting a lob and then soon after cut it even shorter into a piecey bob. She told us that she did it because she wasn't ready the first time. Doing the chop in two sessions eased her into the new look. So maybe Kim planned this the whole time.
She told People that Madonna inspired her new hue. "I've always had this image of Madonna with platinum hair in my references folder on my computer, and I've been waiting a long time to try the look," Kim said. "I thought what better time than right now for Paris Fashion Week?"
We'll keep you posted as news develops. Until then, keep reading to see all the angles of Kim's bright white mane.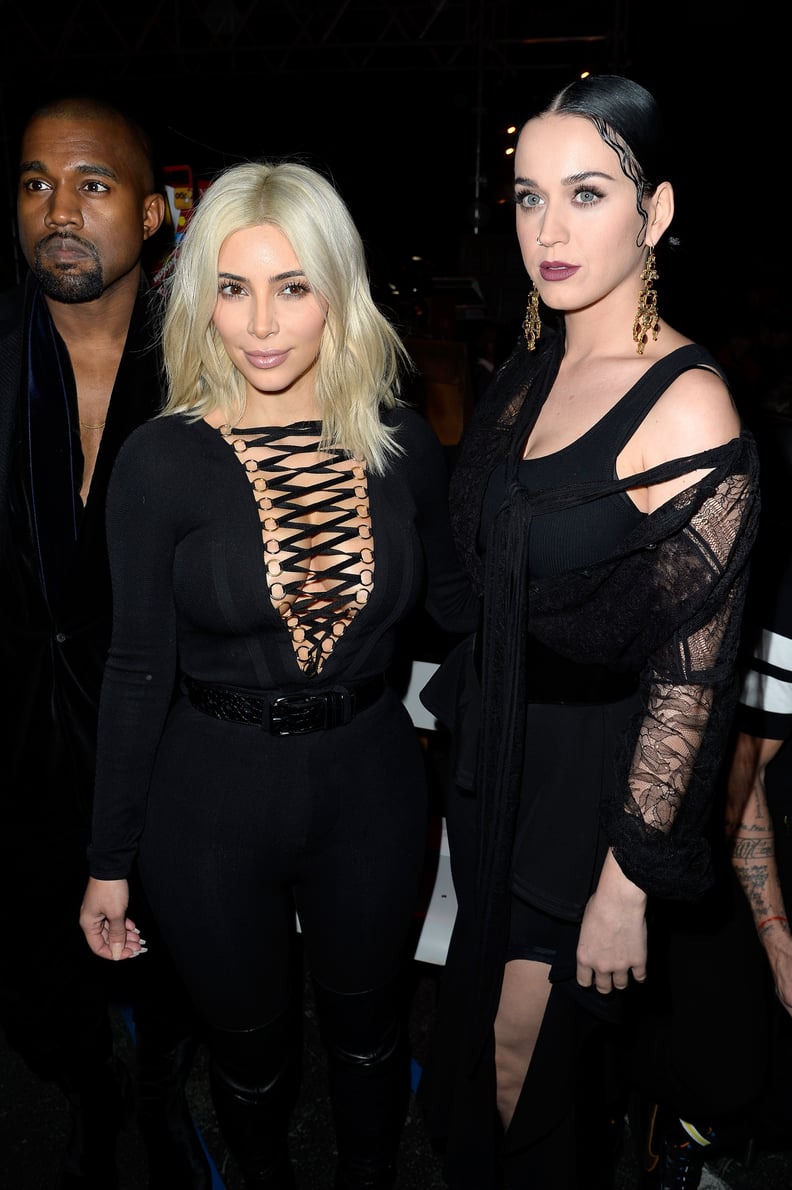 Blond Kim Kardashian With Kanye West and Katy Perry