Kim Kardashian Wants You to Start Wearing Foundation on Your Body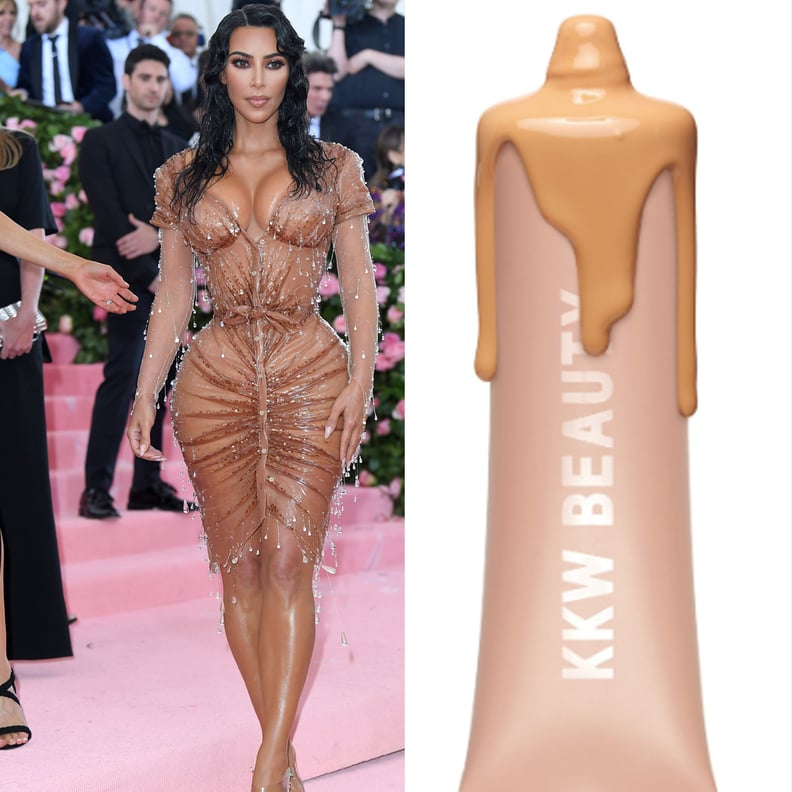 Kim Kardashian wants you to start using foundation on your body. Yep, that's right. KKW Beauty's latest collection is one targeted at the legs, arms, and everywhere else, with the aim to "blur imperfections, enhance skin tone, and provide a flawless finish for any look."
Kardashian has typically stuck to makeup and fragrance with her collections in the past, so a venture into body products is a new one for her. She's devoted a collection to her wedding, teased an upcoming fragrance collaboration with sister Kylie Jenner, and treated us to a classic red lipstick that the POPSUGAR staff loved.
Although she's yet to create a foundation for the face, Kardashian is releasing the secret to her flawless-looking legs. The collection features Skin Perfecting Body Foundation available in seven shades, Skin Perfecting Body Shimmer available in three shades, a Body Brush, and Loose Shimmer Powder For Face and Body.
We do have thoughts on how practical the body foundation is for use on a daily basis, but KKW Beauty promises it's water resistant and transfer-proof. However, maybe stick to this product for the cooler Summer evening rather than a day by the pool in the scorching heat. No one wants self-tanner looking marks all over their clothes.
Another important note is that the KKW Beauty Body products do not contain an SPF and will not protect you from the sun. Be sure to apply plenty of SPF if you're wearing this body foundation and shimmer outdoors. But again, maybe skip this product during a pool day.
Get a look at all of the products in the upcoming body collection ahead of the launch on June 21.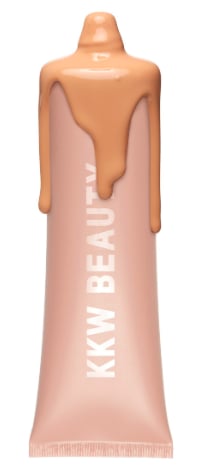 KKW Beauty Skin Perfecting Body Foundation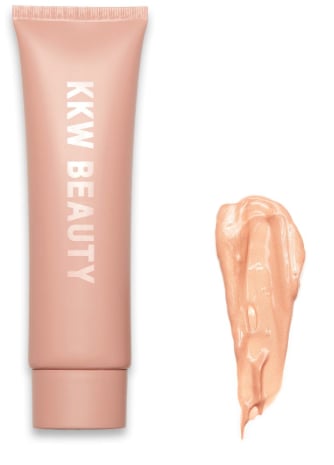 KKW Beauty Skin Perfecting Body Shimmer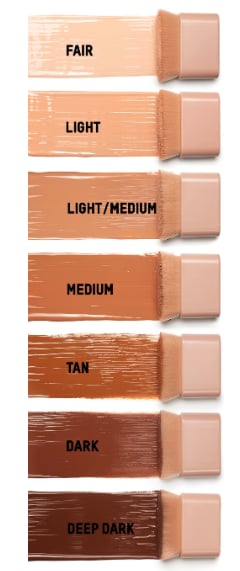 KKW Beauty Body Brush With Skin Perfecting Body Foundation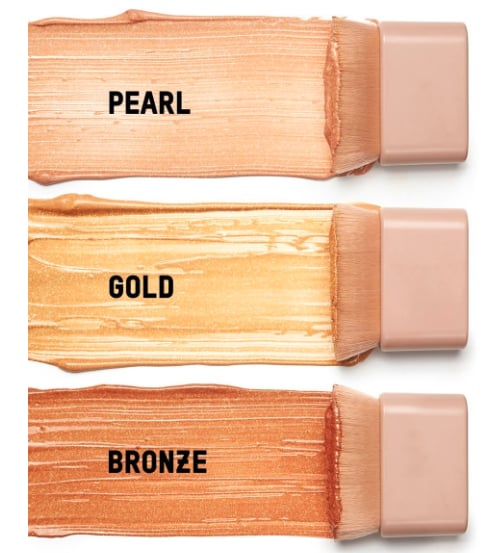 KKW Beauty Body Brush With Skin Perfecting Body Shimmer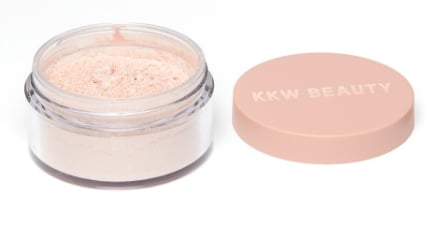 KKW Beauty Loose Shimmer Powder For Face and Body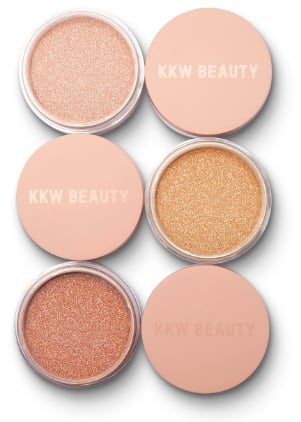 KKW Beauty Loose Shimmer Powder For Face and Body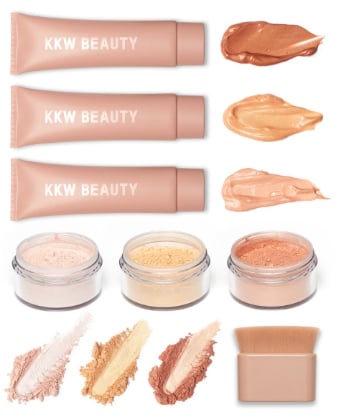 KKW Beauty Complete Body Shimmer and Brush Collection