A Guide to Kylie Jenner's Best Manicures
Kylie Jenner is known for being a beauty and cosmetics mogul.
Alongside her love for makeup, she has openly stated how much she loves manicures and nail art.
See Kylie Jenner's best nail looks below.
If you've ever seen Kylie Jenner's 2016 Snapchat Stories or Instagram feed (and considering she boasts a whopping 372 million followers on the latter platform alone, chances are you have), then you've probably seen her long, perfectly manicured nails. Since her rise to fame, the star has never been afraid to switch up her look, but she's been a big fan of getting her nails done in particular, seemingly since the beginning. In 2016, Jenner revealed that she has her momager, Kris Jenner, to thank for that.
"My mom always drilled it in my head to have nice, pretty nails," she told People magazine. "It's just really important to her. Anytime she meets someone, she'll look at your fingernails. I never cared when I was younger and I hated getting my nails done. It just took up my play time. But she likes pretty nails, so that's where I got my nail obsession."
Jenner has reportedly spent up to four or five hours in the nail salon for some of her more nail-art-heavy looks. Her commitment to trying new polish colors, experimenting with nail art, or even trying 3D accessories and designs, is nothing short of admirable, and also why she deserves a prime spot on your manicure mood board.
For anyone who has been meaning to switch up their manicures from the standard shades or neutral hues, the star's social media accounts and street style pictures provide endless nail ideas that you can bring to your next visit to the salon, and there's a little bit of something for everyone.
Check out some of Jenner's best nail looks ahead.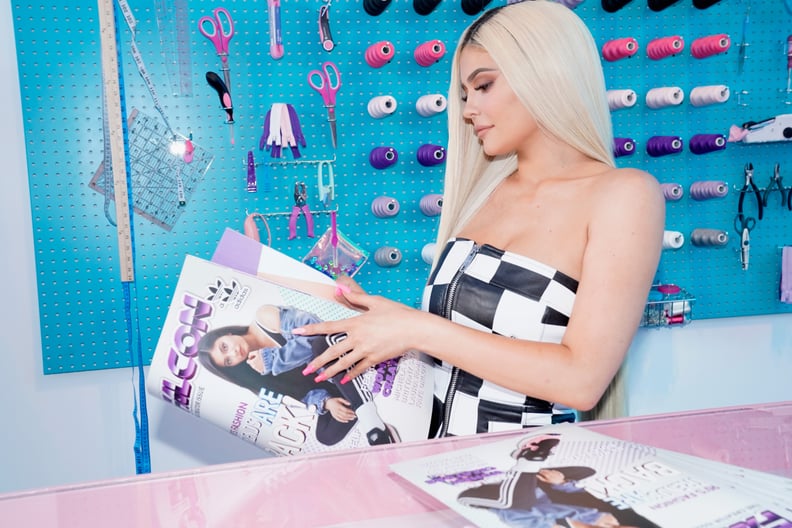 Kylie Jenner's Graident Pink Manicure
In 2018, Jenner was spotted at the Adidas Falcon FW18 Launch with a gradient pink manicure. Each nail was painted a different shade of pink with the entire look adding a pop of color to her black-and-white outfit.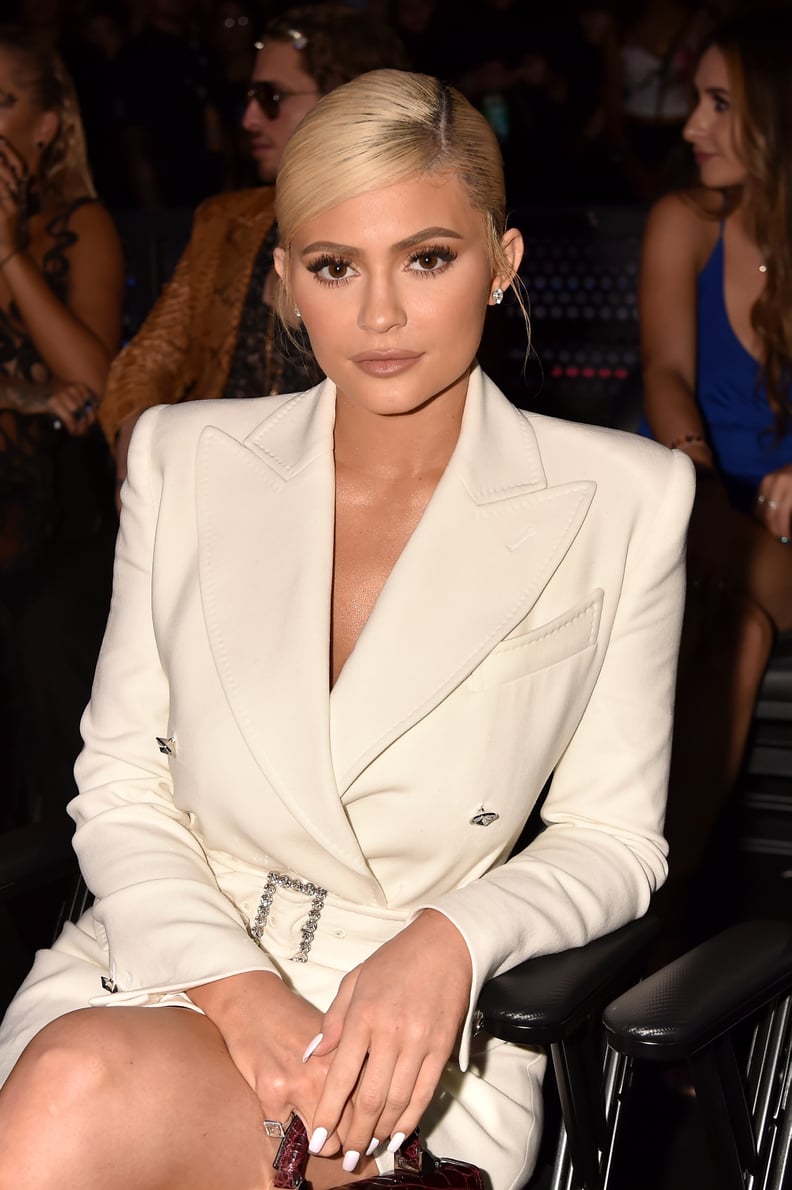 Kylie Jenner's White Nails
Also in 2018, Jenner attended the MTV Video Music Awards and kept it simple with an all-white nail look that was bold enough to turn heads, but subtle enough to not class with her beige outfit.
Kylie Jenner's Tie-Dye Nails
In 2019, celebrity nail artist Chaun P. gave Jenner this pastel tie-dye look with gel polish on her long, square nails. As to be expected the nail was trending for months after the duo revealed the design.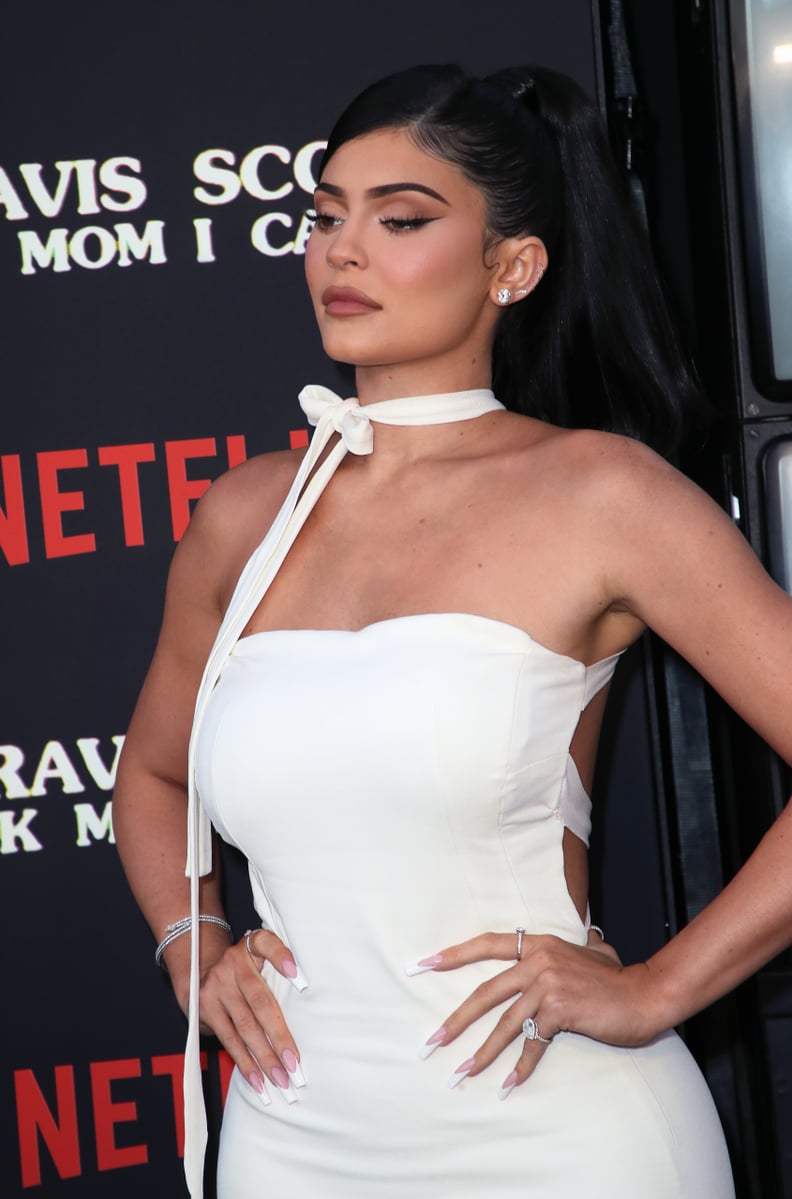 Kylie Jenner's French Tips
Spotted at the premiere of Netflix's "Travis Scott: Look Mom I Can Fly" in 2019, Jenner wore a deep french manicure on the red carpet. The nail art was added to exra-long stilleto nails which added some drama to the look.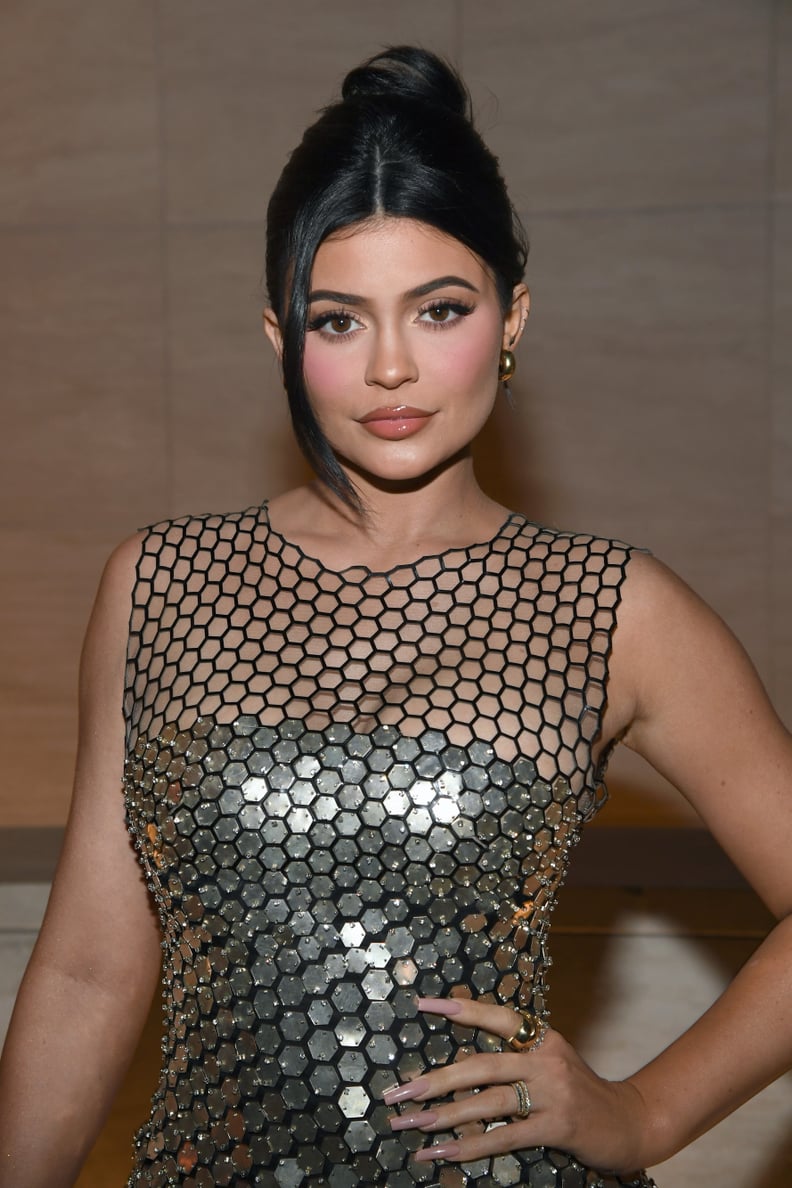 Kylie Jenner's Supermodel Nails
At the Tom Ford AW20 Show, Jenner wore a tapered square supermodel manicure that went perfectly with her metallic top. The nails were void of nail art but the sexy lenght more than made up for it.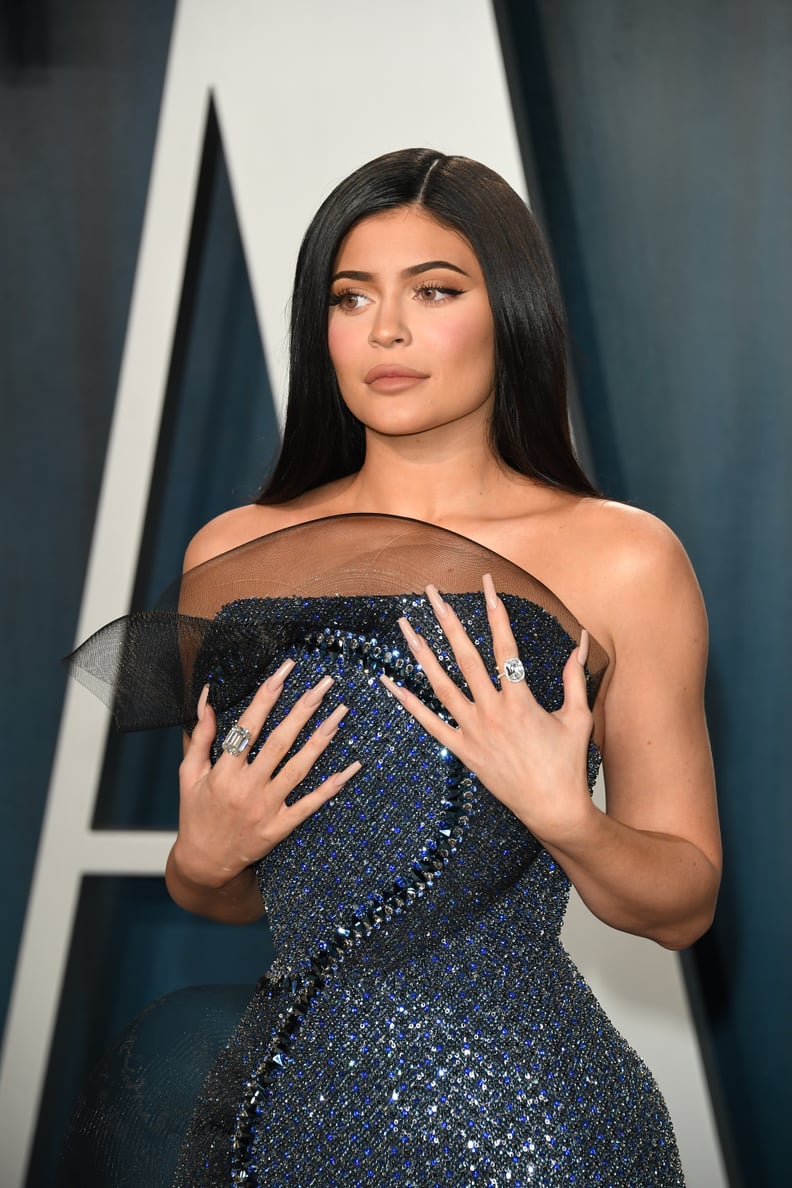 Kylie Jenner's Beige Nails
For the 2020 Vanity Fair Oscars Afterparty, Jenner sported beige nails that still managed to pop against the dark tones of her dress and hair. With the beige nail trend currently sweeping Hollywood, it looks like Jenner was ahead of her time.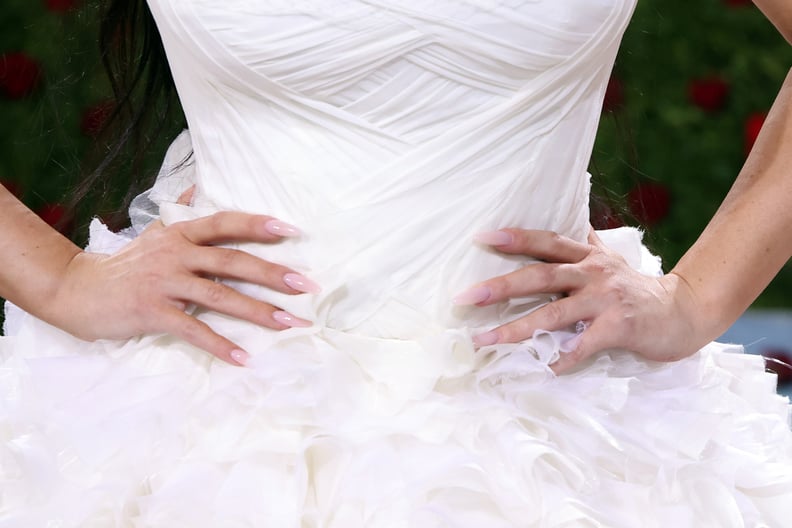 Kylie Jenner's Mil-Bath Nails
The 2022 MET Gala found Jenner rocking a milk-bath manicure to offset her off-white gown. The look was the final touch to and outfit that was in honor of the late Virgil Abloh, Off-White's founder.