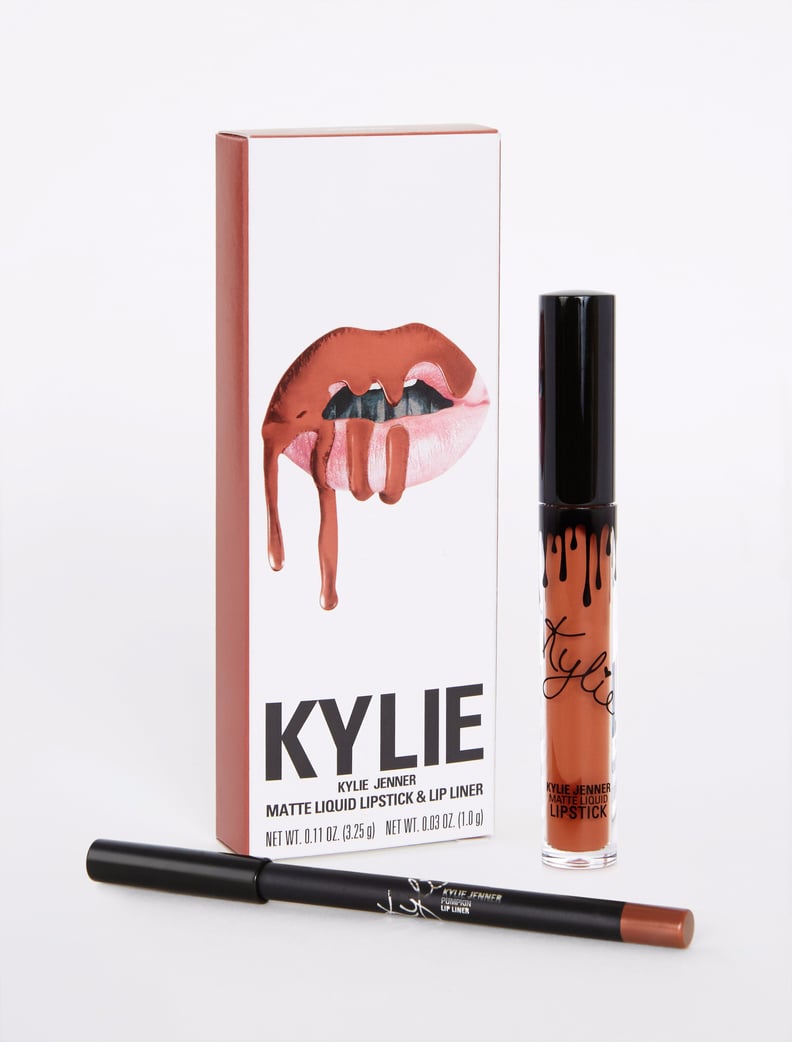 It's officially Fall, although the Summer-esque temperatures of late may be confusing (and f*cking with your wardrobe choices). Seemingly undeterred by the anything-but-sweater weather, Kylie Jenner just went and restocked her Pumpkin Lip Kit ($29). If you recall, last year this burnt orange matte shade led to visions of PSLs dancing in your head. And now (at least until it sells out!), you can re-create all the autumnal lip art your heart desires.
Perhaps the impetus for this restock stems from the criticism Kylie faced after revealing her Fall Collection, which wasn't seasonal enough for some corners of the internet. That bundle included two light pinks, a faded mustard, and royal purple, which we thought were all gorgeous, but they drew criticism for not looking like the dark hues we expect from autumnal releases.
Luckily, now that this bronze beauty is back on virtual shelves, we don't have to pick between the typical "Fall" colors and Kylie's new releases. We can have both — if our paychecks allow it.