Stop EVERYTHING! Kylie Jenner Is Launching Lip Glosses and There's a Music Video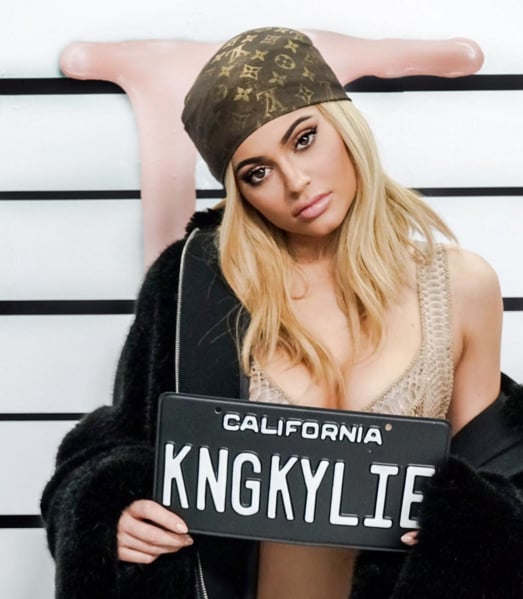 Just when you thought the Kylie Lip Kit buzz might be dying down, the youngest Jenner revealed she is releasing lip glosses! Kylie announced this news via a music video creatively titled "Glosses" (we believe she's singing in it, too).
While there's a lot of not-pretty action in the video — a heist, the breaking of a glass window, a drowning fish tank scene — it's all meant to promote the latest iteration of Kylie Cosmetics. What we can gather from the gangster plot (which many have compared to the movie Spring Breakers and video for Rihanna's "B*tch Better Have My Money") is that three lip glosses will be launching on April 1 (hopefully this is not a prank!). We believe the products will be named Like, Literally, and So Cute. There is also speculation that Instagram star Golden Barbie is one crew member.
Keep reading to watch the entire video and see close-ups of Kylie and her girl badass girl squad wearing the glossy lip products that are sure to make your pout look plumper.
Watch "Glosses" by Kylie Jenner