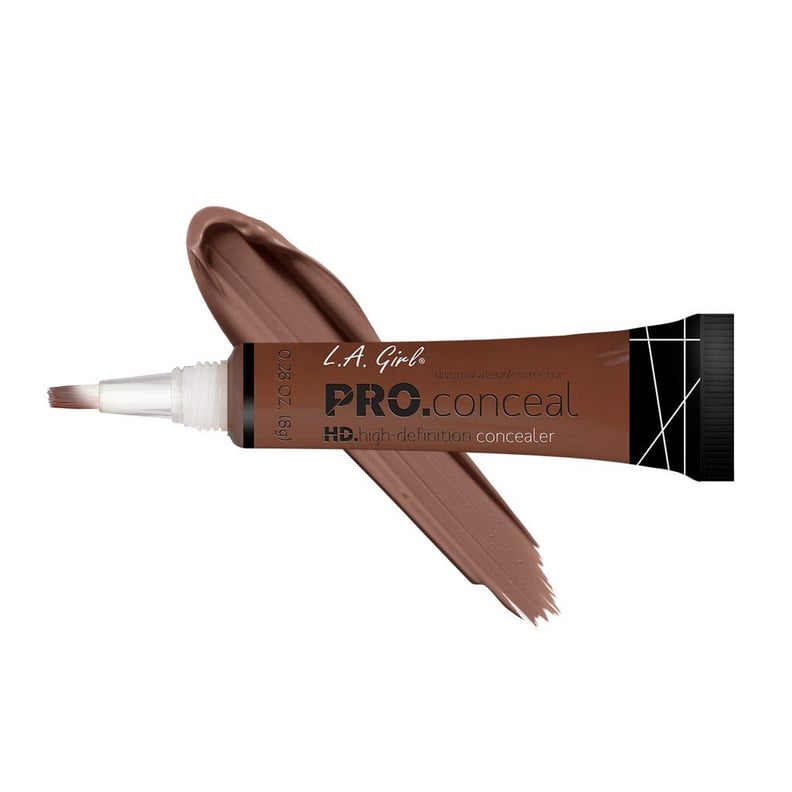 As POPSUGAR editors, we independently select and write about stuff we love and think you'll like too. If you buy a product we have recommended, we may receive affiliate commission, which in turn supports our work.
Ask just about anyone what their top five "desert island" beauty products are, and a good concealer is bound to make the cut. Most early mornings, a strong cover-up is what I reach for first — right after shutting off my alarm. Whether I use it for correcting dark under-eyes or attempting to hide the havoc a wine and cheese plate has wreaked on my skin, I will prioritize buying concealer over groceries. But perhaps I need not automatically reach for pricey options — because one $3 concealer is currently going viral, and you can scoop it up during your next Walmart run.
According to Self, the L.A. Girl Pro Conceal High-Definition Concealer ($3) was the megaretailer's top-selling cover-up last year.
If you spend most of your life watching YouTube tutorials, you're probably familiar with this option. It's beloved by many a blogger who has smeared it under their eyes for the sake of faking a good night's sleep. It also has over 400 Ulta reviews, with an average of four stars. One particularly glowing review credits the cover-up for making "Everyone [love] my skin." Really, what more do you want?
And the hits just keep on coming: Pro Conceal comes in a whopping 29 shades, including eight color-correcting ones (such as an orange hue to brighten dark spots).
So sure, you could be a good nugget and get your full eight hours. But let's be real: you could also just slather this under your peepers the morning after you're out until 3 a.m.