Every editorial product is independently selected by our editors. If you buy something through our links, we may earn commission.
I'm a no-makeup makeup person at heart, but there are a few key items I like to wear on a fairly regular basis. While I might skip mascara and foundation, I always reach for bronzer — it's the one thing that gives me a glow — and brow pencils, since just a few swipes can completely change the look of my face.
Another product that has started growing on me recently is blush. In the past, I never really understood the point of it — why would you want to make your face look red? Nevertheless, after a few years of being blush adverse, I started to recognize how it could shape and enhance my face for the better, but figuring out where exactly to place the product hasn't always been my forte.
So a few months ago, when I came across a TikTok video where beauty influencer Sarah Wolak talked about a blush hack that would give the perfect placement for any face shape, I knew I needed to try it. Typically when I apply blush, I do it in one of two places: on the apples or the high points of my cheeks. I don't give too much thought to how my oval face plays into how I apply blush, but Wolak says that with the "L method" blush technique, it wouldn't matter.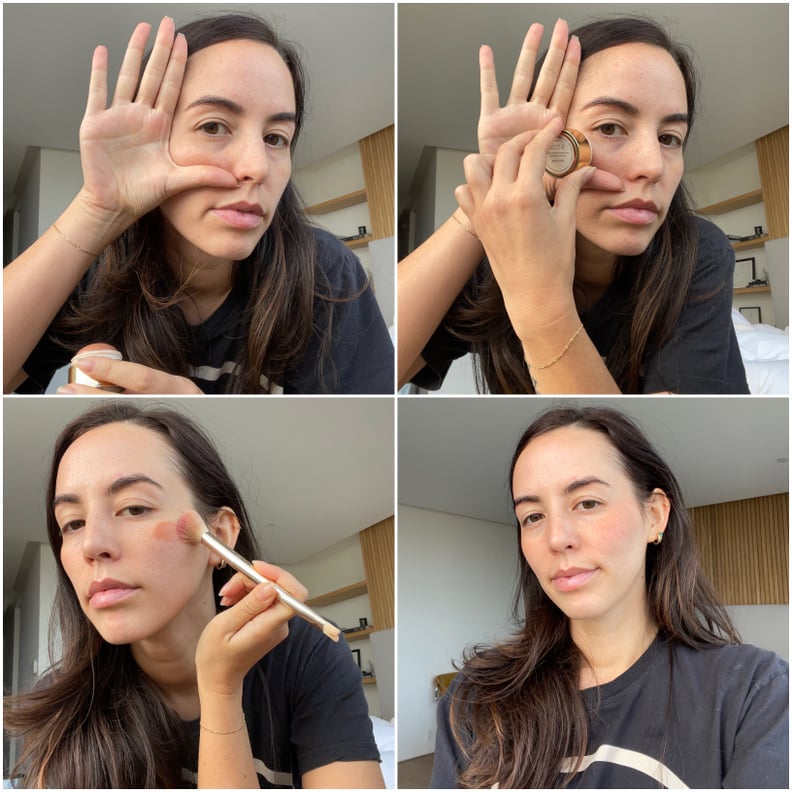 You can use any type of blush to test this hack; I opted to use the Merit Flush Balm ($28) in Terracotta because I love the creamy consistency and the fact that it's easily spreadable. After I got situated in front of a mirror, I began by making an "L" shape with my hand using my thumb and pointer finger. I lined my thumb up to the base of my nose on the left side of my face and added a few dots of the Flush Balm just above the webbing between my thumb and index finger, which landed in the middle of the "L" shape. I then blended everything out using a blush brush with soft bristles. To finish, I repeated the same steps on the right side of my face.
Once everything was blended out and I took a step back to see how it all looked, I was excited to see that, as Wolak had mentioned in her TikTok video, the placement looked great from both the front and the side. It was a bit lower than where I normally placed my blush, but it didn't bring my face down or make it look droopy in any way.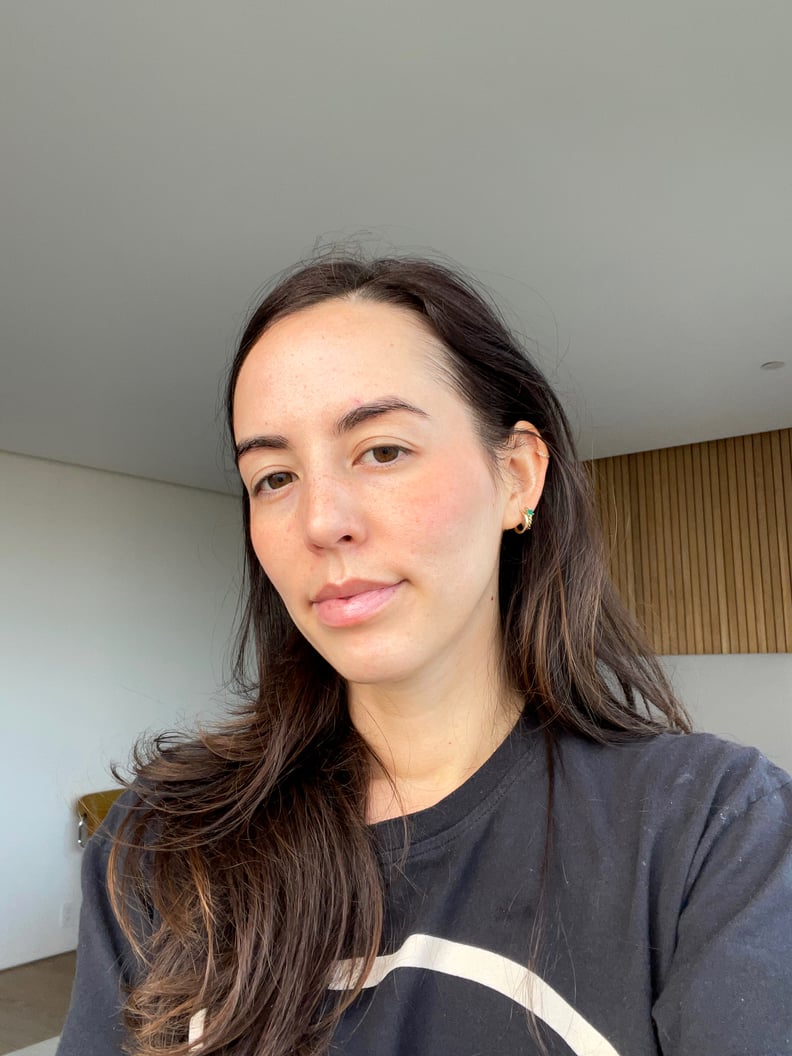 To truly see whether the trick would work on any face shape, I also had my mom — who has a round face — test it out. On one side, she applied blush as she normally would, on the apples of her cheeks, and on the other hand, she used the "L" trick. After taking a look at the outcome, we both agreed that the side using the new blush hack looked a lot better and actually lifted her face. However, she declined to be photographed. (Sorry, everyone.)
If you're someone who's unsure of the best placement for your blush, give this trick a try. You don't need any special tools other than your hand and your favorite blush, which makes it easy to test out at any time. The results are worth it.