As POPSUGAR editors, we independently select and write about stuff we love and think you'll like too. If you buy a product we have recommended, we may receive affiliate commission, which in turn supports our work.
Having acne for over a decade has always made it hard for me to explore new skin-care products. I have constant worrisome thoughts like, "Will this break me out or make me even oilier?" So when I embarked on a search for a daily sunscreen, I was terrified of disrupting my routine with a product that would make my skin unhappy.
I'm turning 30 this year and starting to think about antiaging, and everyone has always told me the way to go is sunscreen, sunscreen, sunscreen. Although my foundation has SPF, it's said that it might not be enough protection from harmful rays. A friend recommended that I try this La Roche-Posay Anthelios AOX Daily Antioxidant Serum SPF 50 ($43). Not only did this miracle serum protect me from the sun, but it also improved my skin's overall texture!
What sold me on this product was its texture. I didn't want something heavy, greasy, or scented. Because this product is a serum, it has a lightweight and nongreasy feel, and it literally has no smell at all. After I put it on my skin, it instantly felt softer. I followed this by applying my foundation, which soaked right in. On days when I go makeup-free, I only wear the serum to protect my face, and I can go the whole day without getting oily (which is rare for me).
If you're looking for a simple and easy choice, this one is definitely worth a try. Keep reading to shop it and my other favorite choice for long days in the sun. Take a look.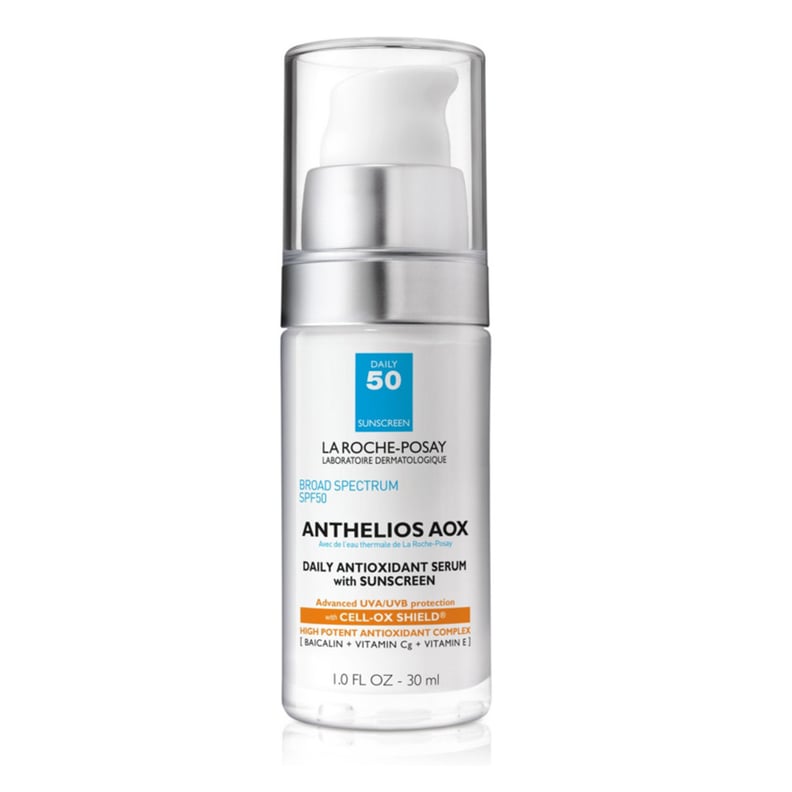 La Roche-Posay Anthelios AOX Daily Antioxidant Serum SPF 50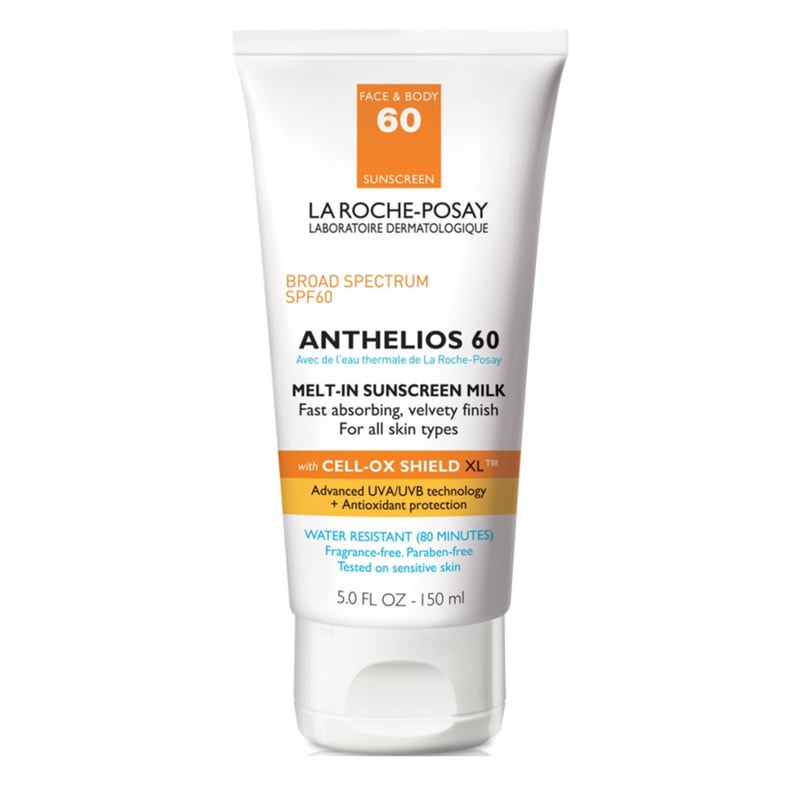 La Roche-Posay Anthelios 60 Face & Body Melt In Sunscreen Milk SPF 60