If You're Looking For Us, We'll Be Gawking at Libertine's Insane NYFW Nail Art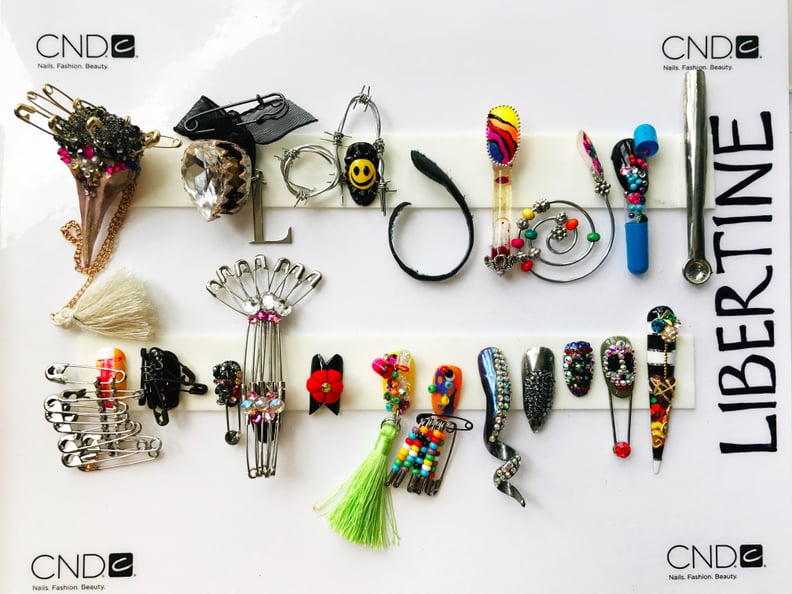 POPSUGAR Photography | Aimee Simeon
POPSUGAR Photography | Aimee Simeon
When it comes to delivering insanely captivating nails at New York Fashion Week, you can always trust CND to set the bar high. It's the brand's seventh season partnering with Libertine and its designer Johnson Hartig, and if you thought last season's Fall looks were gaudy, this season's looks are even better.
CND artists created 25 extravagantly extra looks for Libertine, and we got an exclusive first look at the designs before they walk down the runway. CND's cofounder Jan Arnold gave us all the details, sharing that the Spring/Summer 2018 nail art has been in the works since July 5 (that's three months before it debuts on the catwalk). In total, the CND creative team has spent nearly 500-600 hours producing all the nail looks for the Libertine shows.
Jan shared that Johnson drew inspiration for this season's nail art from punk rock and wanted to feature tokens like skulls and safety pins in the looks. This season's nail lineup features no shortage of grunge and glitz.
There are tips transformed into bird skulls decked in Swarovski crystal headpieces, pierced talons with dangling safety pins, and even a venus fly trap nail. Needless to say, this year's designs are f*cking crazy, and we absolutely love 'em. Gaze at all the gaudy art ahead!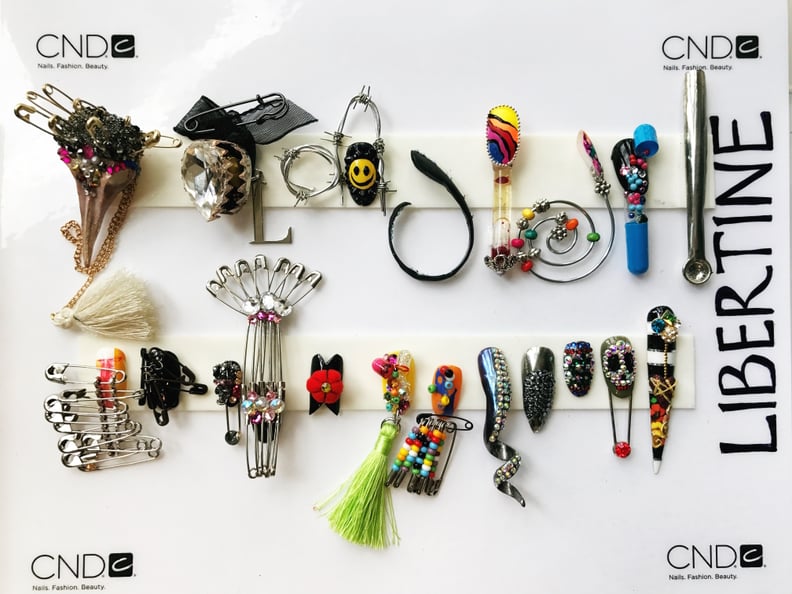 Libertine Nail Art Spring/Summer 2018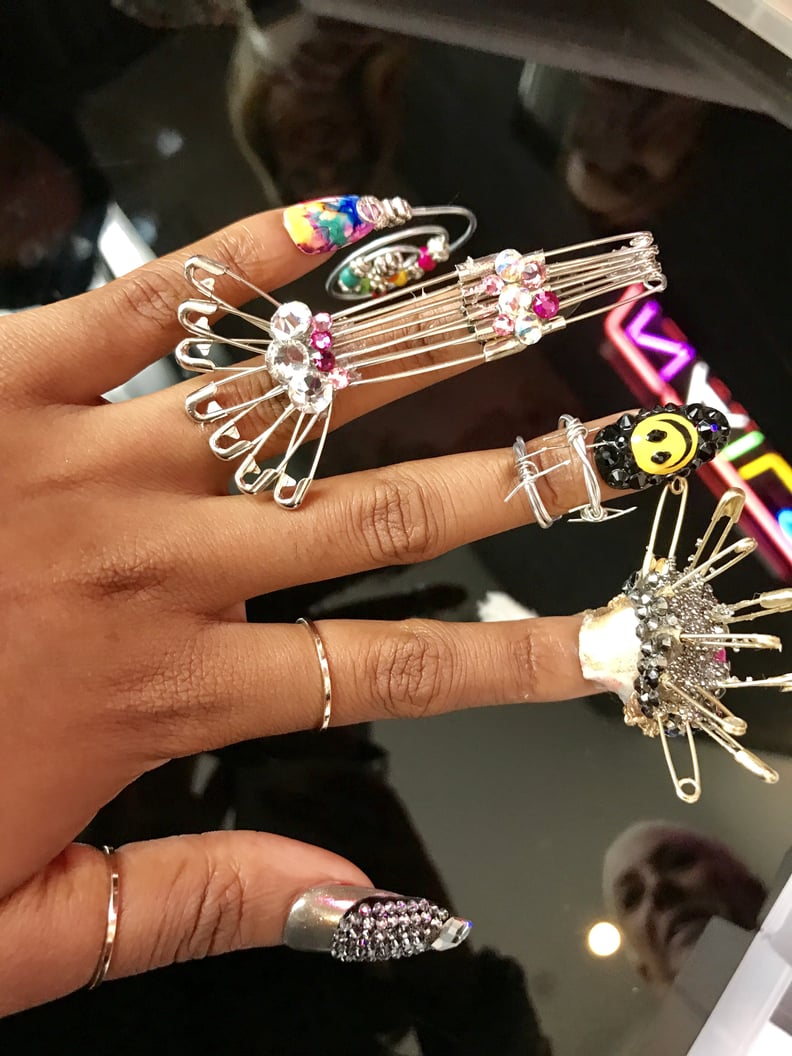 Libertine Nail Art Spring/Summer 2018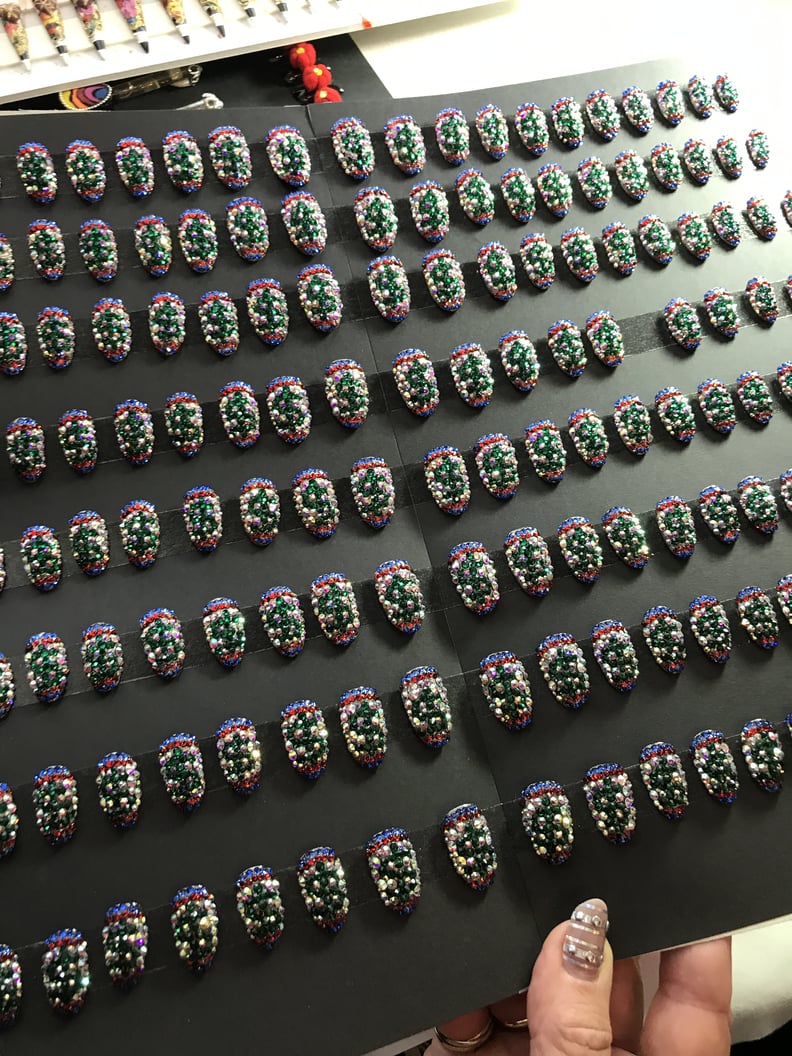 Libertine Nail Art Spring/Summer 2018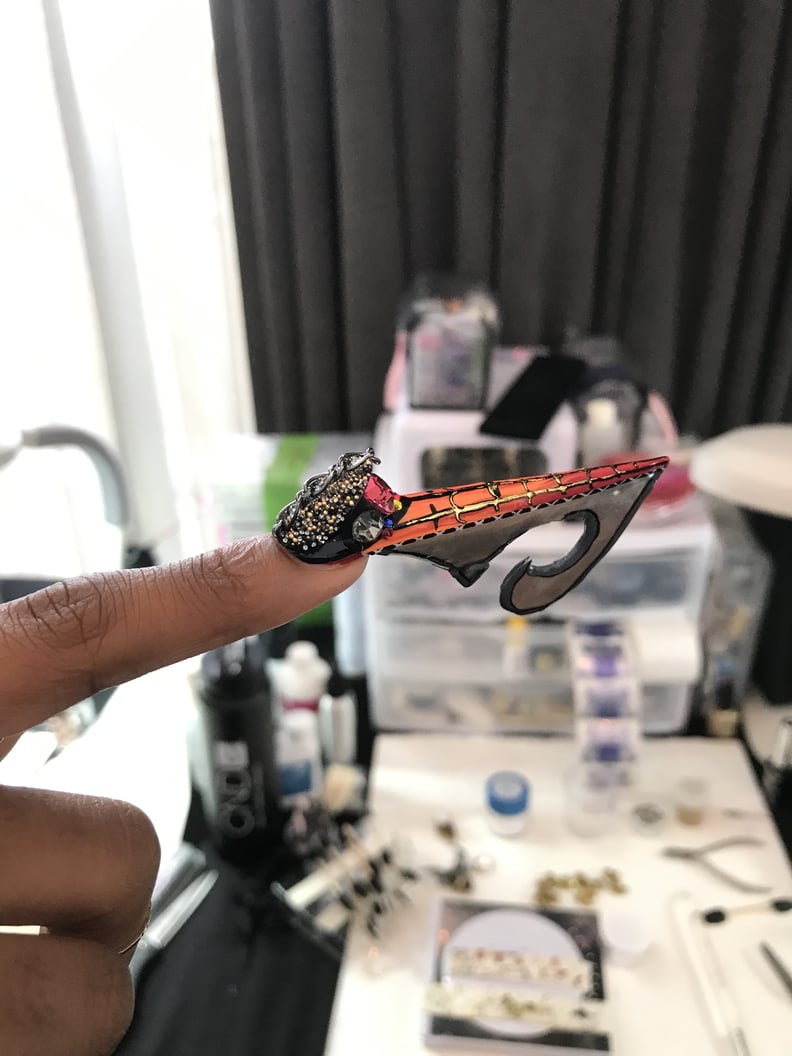 Libertine Nail Art Spring/Summer 2018
Libertine Nail Art Spring/Summer 2018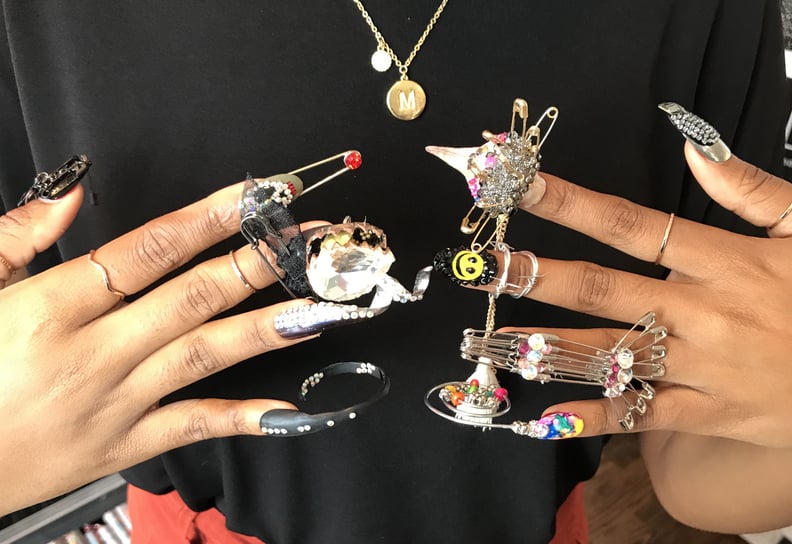 Libertine Nail Art Spring/Summer 2018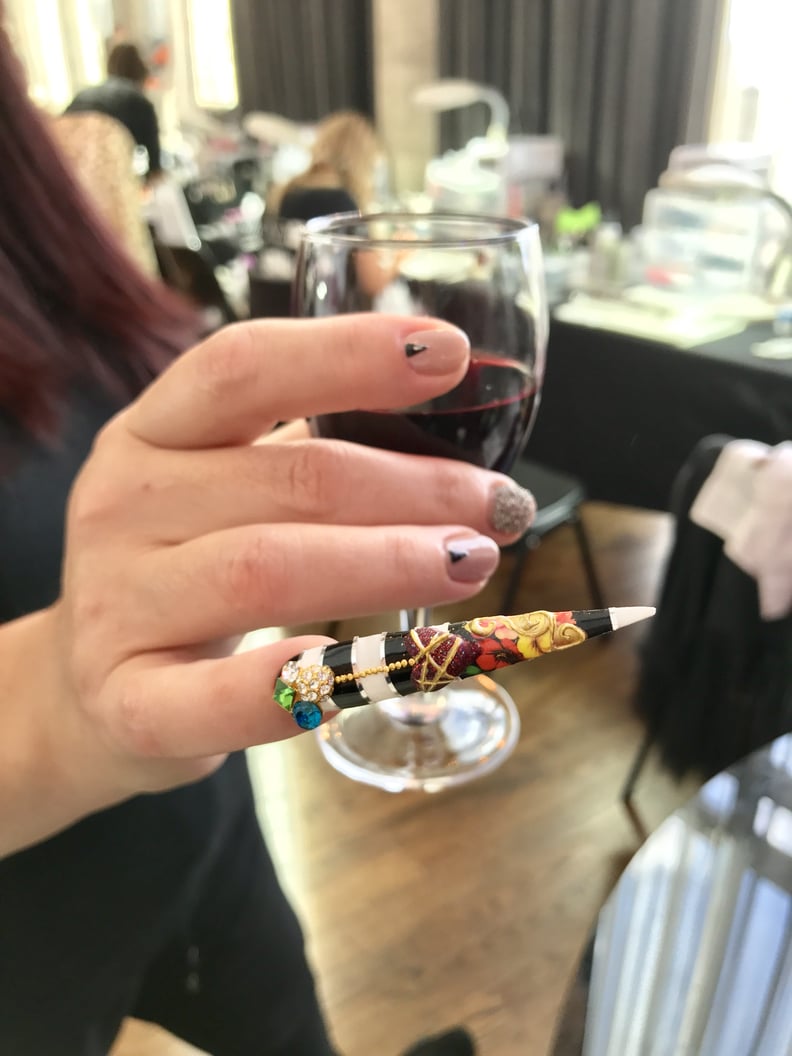 Libertine Nail Art Spring/Summer 2018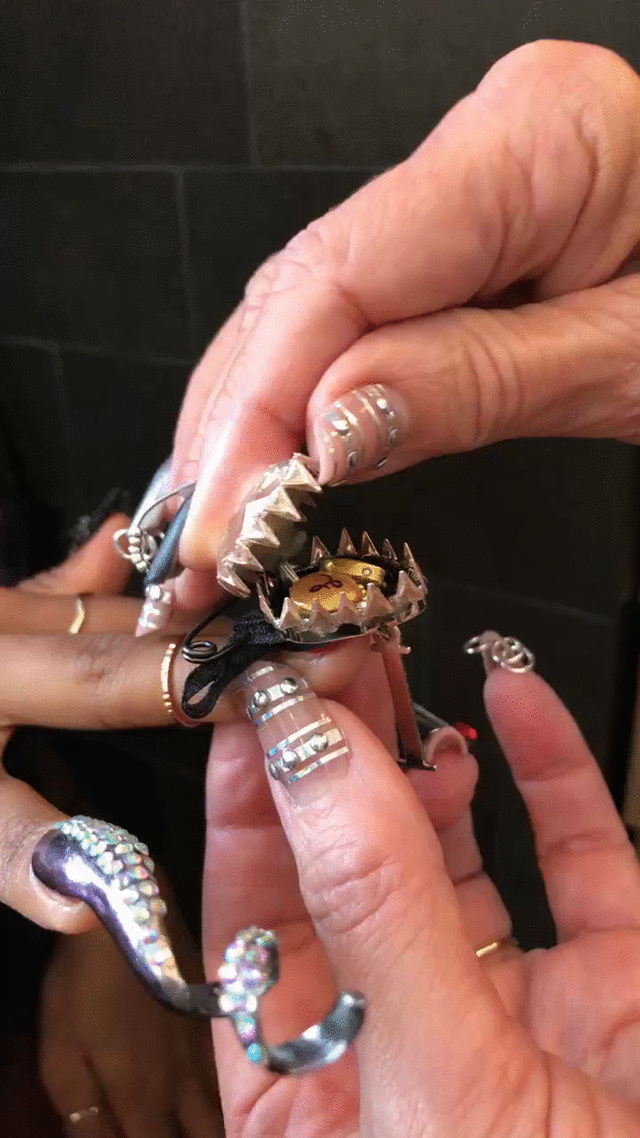 Libertine Nail Art Spring/Summer 2018