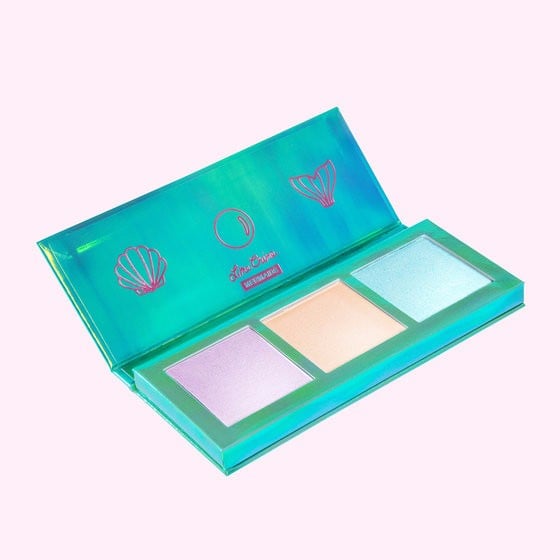 You already love Lime Crime's original Hi-Lite and Blossoms iteration, and now we've learned there's a truly (and we hate to overuse this word, but in this case it's accurate) magical version coming inspired by mermaids.
The Hi-Lite Mermaids palette ($38) is not out yet nor is the official date revealed, but you can sign up for a notification for when it will be available. And here's why you should: the colors are stunning! It contains three opalescent highlighter shades: Seashell (lavender), Pearl (ivory), and Mermaid (sea foam blue-green). Like its sister formulas, the silky powder blends easily into skin and adds a bold, brilliant shine.
We've reached out to the brand to find out any news on when these will drop, but until then, keep reading to see images of the palette and swatches of the colors!