Shelby Swain's [1] big "I made it" moment wasn't one defining opportunity, but the culmination of a lot of hustling. Before becoming Lizzo [2]'s designated hairstylist and the self-proclaimed "Beyoncé of Baby Hair," she was a psychology major. After a swift career change, she opened her own shop in California.
"I never wanted to be an everyday hairstylist," Swain tells POPSUGAR. "I wanted to be a hairstylist that created art — I like hair sculptures." It was by word of mouth that she broke into the entertainment side of the hair industry: someone who'd stumbled into her shop took her on set so she could assist. "I knew I wanted to get to set, but I didn't know how to get to set," she says.
Then, in 2016, a friend and music-video director asked her to do hair for a couple of backup dancers for a project he was working on. It just so happened to be Lizzo's "Good as Hell" music video [3].
Swain didn't do Lizzo [4]'s hair for the video — she was responsible for the backup dancers' looks. "I didn't know who Lizzo was," she says. It was only six months later that Swain got the opportunity to work directly with the artist. "I was like, 'Everything was meant for this moment right here,' and I've been with Lizzo ever since."
Ahead, Swain reveals some of her greatest memories working with the singer, including her favorite good-as-hell beauty products.
Where Lizzo's Hairstylist Finds Inspiration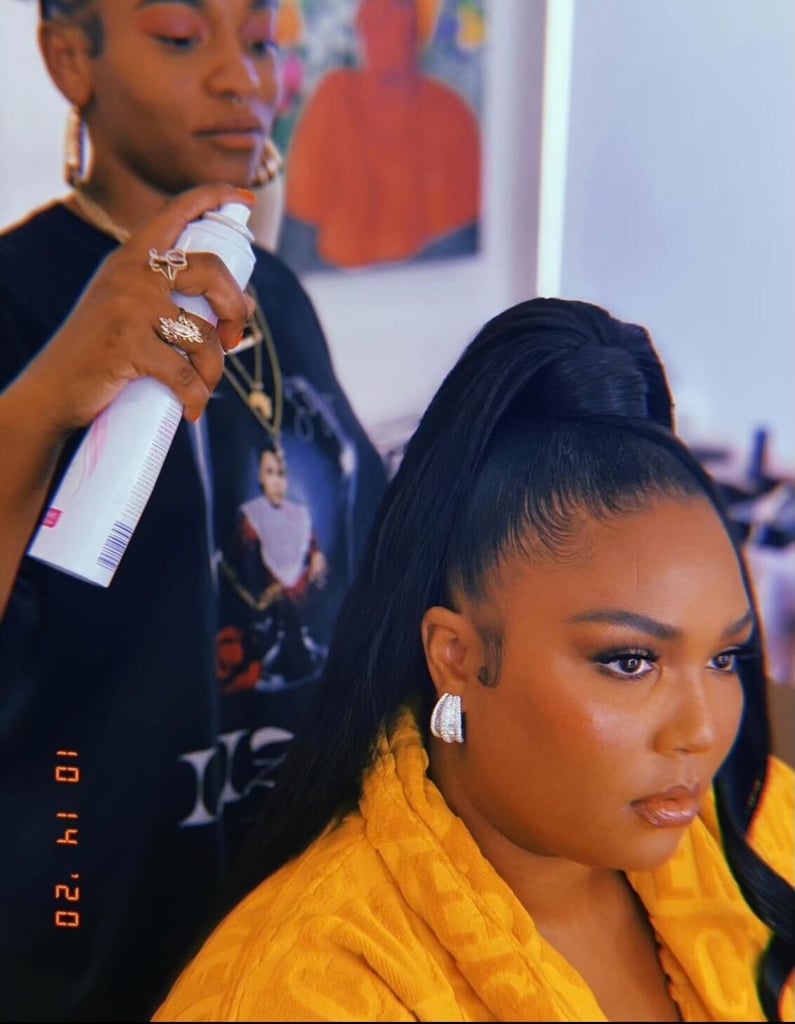 In addition to browsing "old-school hair magazines" and spending hours on end in the salon, Swain gets her inspiration for new looks from one place in particular: the Bronner Bros. International Beauty Show, which she describes as "the Super Bowl of hair." Hosted annually, it's a "massive hair show for top hair architects," Swain says. It was during her first show that she said to herself, "I want to be a celebrity hairstylist of Black-born hair."
Lizzo [5] will occasionally jump in and ask for a particular hairstyle, but 90 percent of the time, she lets Swain have free rein and create whatever she feels is best. "It's going to be extremely cool if I get to just create and just be in my own world," Swain says.
Lizzo's Coolest — and Most Controversial — Hairstyle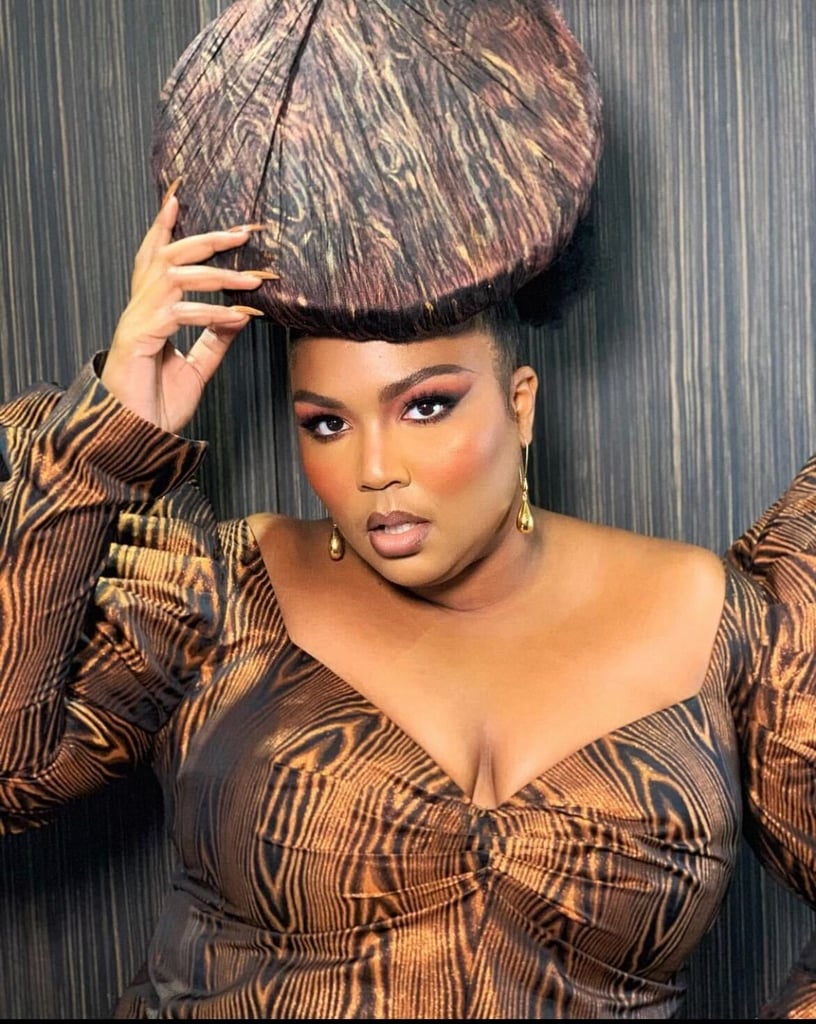 Swain's favorite hair creation to date is also her most controversial: Lizzo [6]'s 2019 BET Awards "hair hat." [7] "I lost a whole sponsorship off of that hairstyle, because they told me that I covered up her hair with a hat," Swain says. "I'm like, 'I did not cover her hair up with a hat — it is hair.'" She painted the "wood-grain effect" onto the hairpiece backstage and secured it to Lizzo's head moments before the singer stepped onto the red carpet.
How Lizzo's Hairstylist Works on Her Feet
Besides the faux-hat hair sculpture, Swain's most memorable experiences working with Lizzo [8] are anytime she's created four or five styles in one night. Case in point: the recent VMAs and Grammys. For the VMAs [9], Swain created four looks in less than two hours: one for the red carpet, one for her performance, one for her audience look, and one for her acceptance speech. "None of them were already preplanned or anything," Swain says. "Normally, I just come in with a bag full of hair and a prayer, and I make it happen."
This process usually works, but it certainly gets a little hectic — especially when there are last-minute outfit changes. "Sometimes, the stylist might come in with a whole new outfit real quick," Swain says, and she has to think quickly on her feet to come up with a complementary hairstyle.
The Products Lizzo's Hairstylist Swears By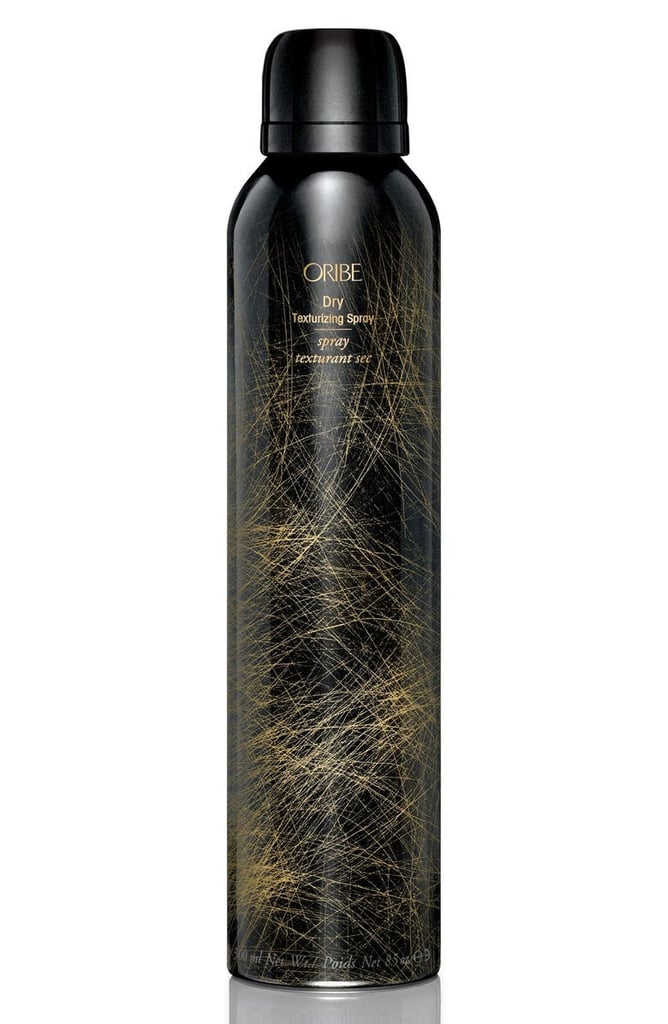 In addition to her "bag full of hair," there are a handful of products Swain always keeps on hand, like the Oribe Dry Texturizing Spray [10] ($49). "Because, if you see with Lizzo [11], we love volume over there," she says. "That's our thing."
She also never leaves for work without edge control. "Her baby hairs have to be laid," Swain says. "She can't get her hair done by the Beyoncé of baby hair and not have nothing laid. It just doesn't make sense." Last but not least, she carries Biosilk Silk Therapy Original [12] ($28) "just to keep her hair nice, smooth, polished, and shiny." It's important to Swain that Lizzo's hair smells as good as it looks, so she always finishes with the R+Co Serious Gaze Fragrance Spray [13] ($20). So if you've ever wondered what Lizzo smells like, now you know.