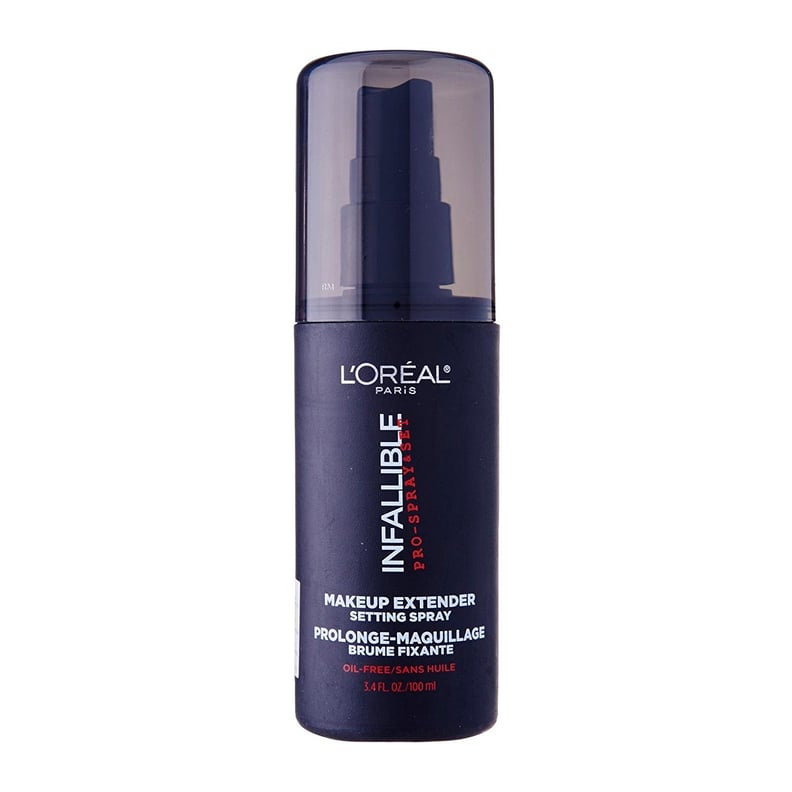 As POPSUGAR editors, we independently select and write about stuff we love and think you'll like too. If you buy a product we have recommended, we may receive affiliate commission, which in turn supports our work.
As soon as I discovered the magical powers of setting spray, I never looked back. The product keeps your makeup intact all day long so it appears as though you have freshly applied your face for hours. Most formulas include a mixture of glycol, alcohol, water, and a form of sodium salt that locks your makeup in place like a seal. It's Saran Wrap for your face! Though it doesn't look or feel like plastic wrap, I promise.
I have always loved a high-end option that costs $32, but fellow beauty experts kept mentioning a drugstore alternative that works just as well. Eventually, I knew I had to try L'Oréal Paris Infallible Makeup Setting Spray ($12). Let me tell you, I have been beyond impressed with this product. After applying my makeup, I spritz this formula four times on my face — twice in the shape of an "X" and twice in the shape of a "T."
This stuff keeps my makeup perfect from morning until night. The picture of myself taken below was snapped at 3:30 p.m.; I applied the spray that morning at 7:30 a.m. My face never gets greasy or slippery, yet my highlighter still keeps its shine. I never have to do foundation or concealer touch-ups when I'm headed from the office to happy hour — it's a blessing in a bottle.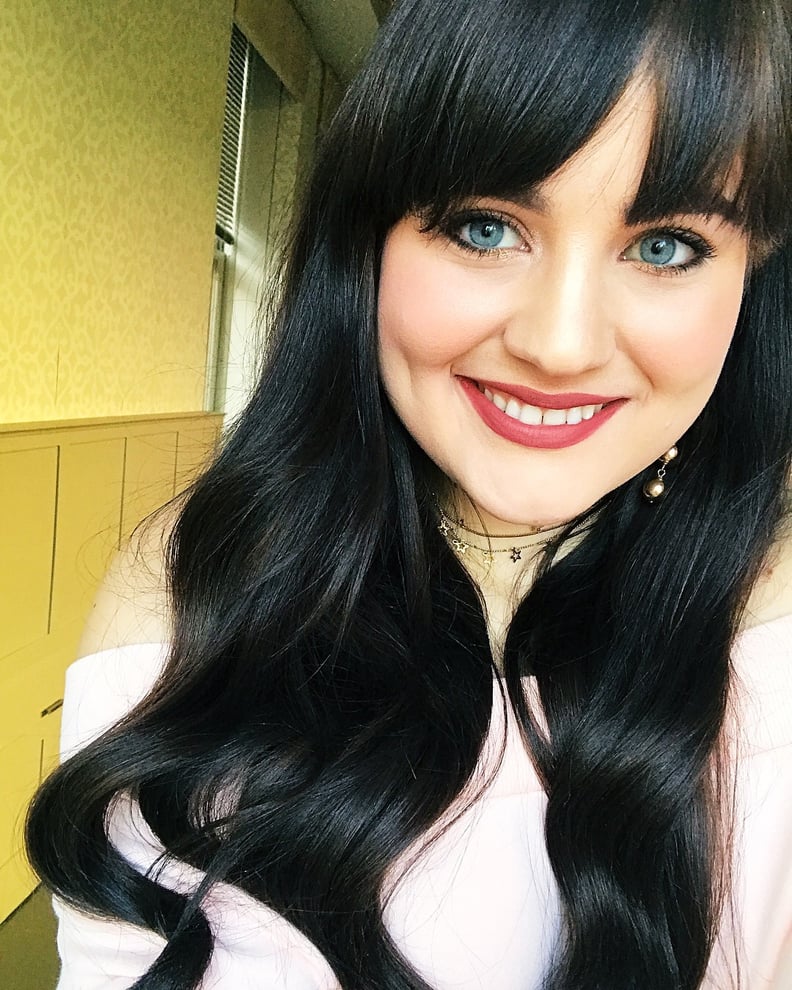 If you're on the hunt for a high-quality setting spray that doesn't cost an arm and a leg, I'm begging you to try this stuff. You don't even have to get up from your seat to buy it! If you don't want to head to the drugstore, you can order it from Amazon. It will be the best beauty purchase you have made in ages.
★★★★★