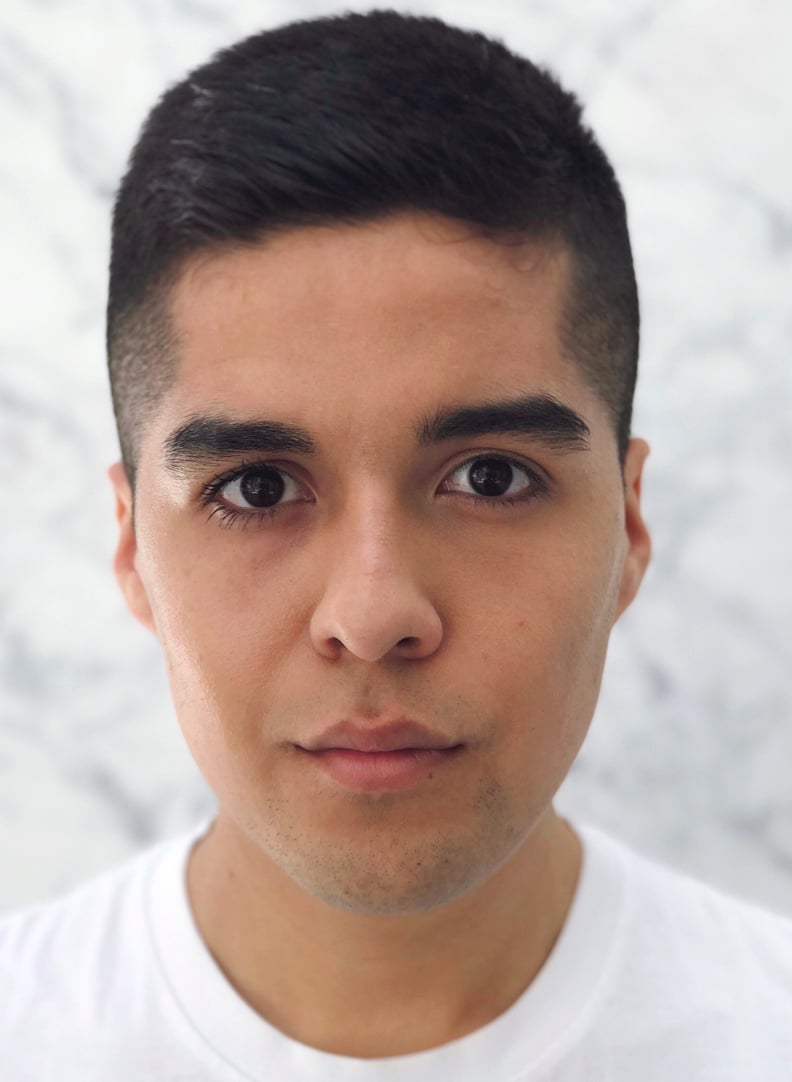 As POPSUGAR editors, we independently select and write about stuff we love and think you'll like too. If you buy a product we have recommended, we may receive affiliate commission, which in turn supports our work.
My relationship with my eyelashes has always been casual yet complicated. Each lash is long and thick, which makes it easy for them to stick together like magnets. And don't even get me started on the days where I get a stray lash in my eye. But beside these natural annoyances, I had never given my eyelashes too much thought. I didn't start experimenting with makeup until after high school, and mascara was something that I felt would be the easiest to start with — oh, how I was wrong. My first attempt was a clumpy disaster that then became an even bigger mess as I tried to wash it off (waterproof mascara is no joke sometimes!).
After that experience, I was convinced that mascara wasn't for me — that was until our POPSUGAR Beauty editor assigned me the task of testing and reviewing L'Oréal Paris's buzzy new Voluminous Lash Paradise Mascara ($10). With a metallic millennial pink tube, it's easy to see why many claim it be a Too Faced Better Than Sex dupe. Personally, I didn't need this product to perform miracles; I would be sold if it was easy to apply and gave me great results. But by comparing it to a product with a such a cult following, my expectations for L'Oréal Paris's new offering just kept growing.
Read on for a product breakdown and to see this mascara in action!

L'Oréal Paris Voluminous Lash Paradise
L'Oréal promises this to be its first mascara for voluptuous volume and a lush length effect, with even more black pigment than past products. And at only $10 a pop, this makes it a no-brainer drugstore pick-up! However, you can also find it at stores like Ulta or Target.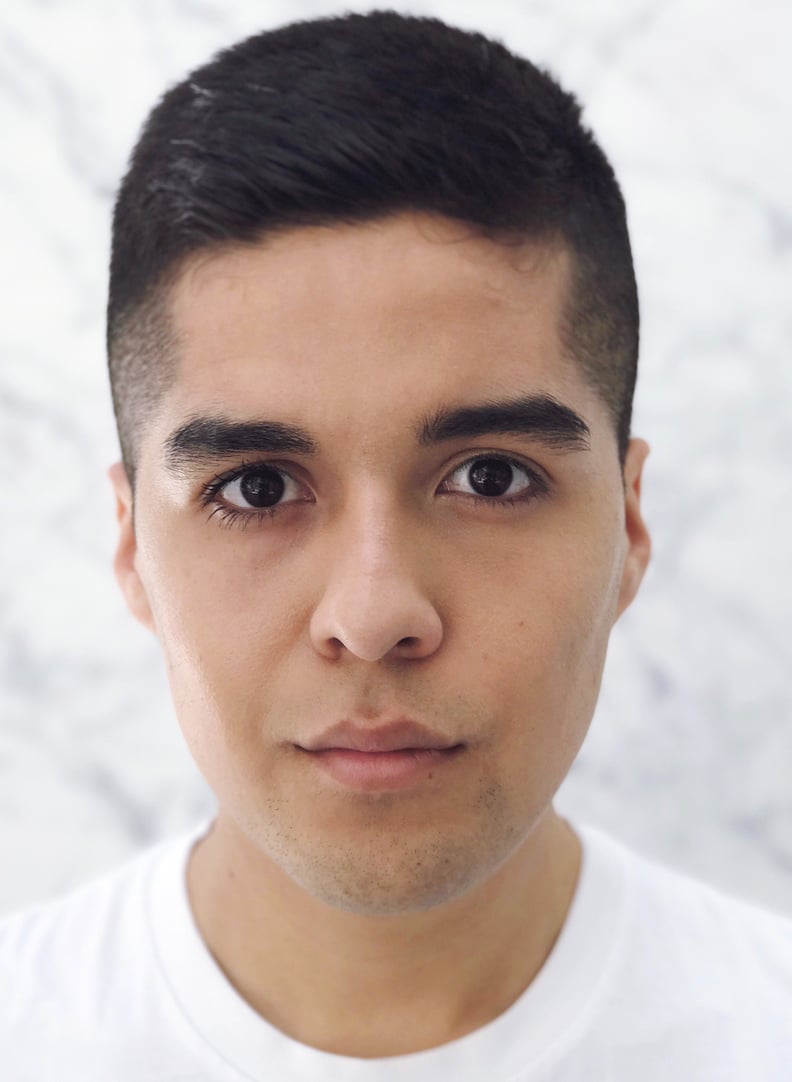 1 Coat of Mascara on the Left Side
Here's what one coat of mascara looks like on my right eyelashes (my better set), or your left side. The application process was a breeze as the product glides onto your lashes from the brush. Speaking of the brush, it's full and fluffy with over 200 bristles, which really help maximize volume.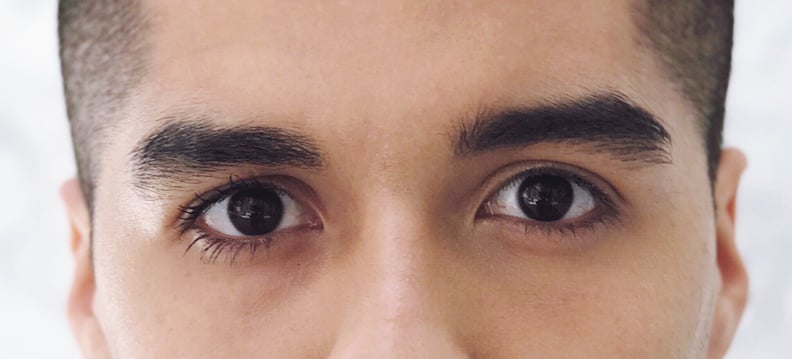 I was only able to apply one coat at a time because the product is so fast-drying, and I wanted to avoid clumps. But thanks to the full brush, a little does go a long way. The mascara fluid isn't sticky or messy, so applying it is a very neat process, which is super helpful when you're in a hurry.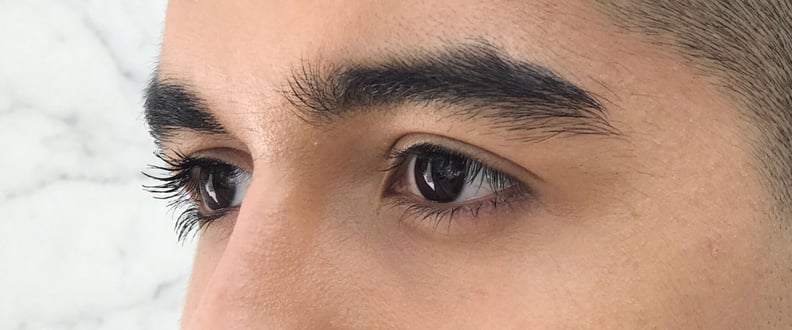 Overall the product does provide voluminous coverage while adding a boost of length. By twisting the wand while applying, I managed to add a curl to my lashes, but if you're looking for something more pronounced, I would recommend using a lash curler before applying the mascara.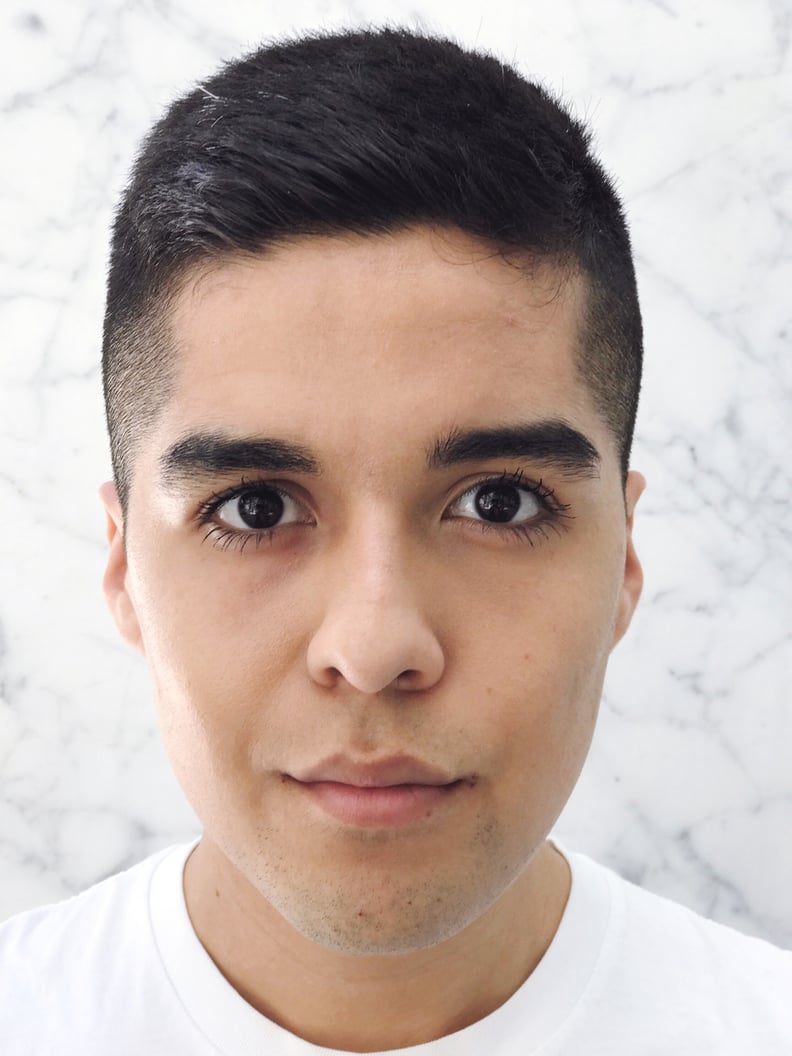 1 Coat of Mascara on Both Sides
Here's how the mascara looks on both of my eyes. I applied it to the top and bottom lashes for a more defined look, but since my usual beauty style is more relaxed, I would usually only apply it to the top.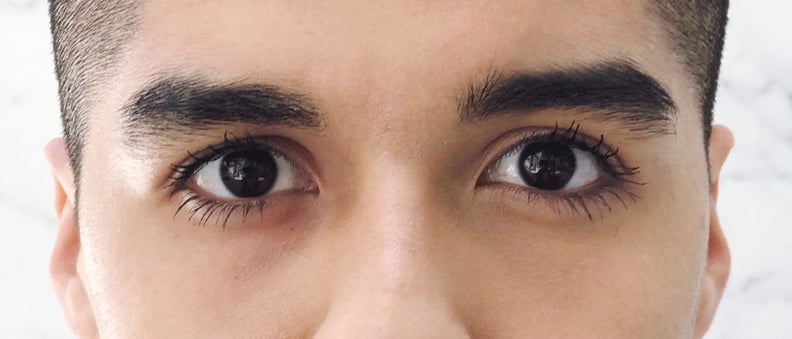 The soft and wavy bristles on the brush help bulk up each lash, but I would have preferred thinner bristles to help spread the product more evenly.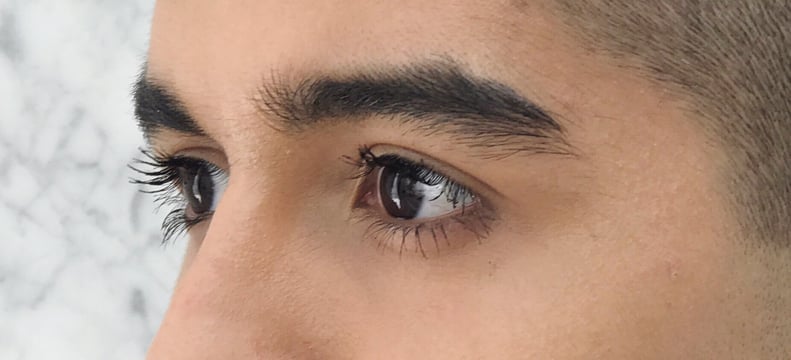 I surveyed a few friends and coworkers who swear by Too Faced's Better Than Sex and had them share their likes and dislikes about the mascara. Most mentioned that the biggest downside is that mascara flakes throughout the day. I made sure to keep that in mind while testing L'Oréal Paris's Voluminous Lash Paradise and noticed no flaking whatsoever. In fact, the mascara wore really well, even after a sweaty workout session.
My favorite part of this mascara? Removing it is just as easy as applying it. I used a gentle cleanser to clean off the product from my lashes, and the process was smudge-free and didn't leave residue behind or stain my skin.
Overall, Voluminous Lash Paradise is perfect for anybody looking to save some cash on a drugstore mascara that works just as well as a high-end product.