These Princess Jasmine Brushes Are Rose Gold and More Magical Than the Magic Carpet
Earlier in September, news broke that Luxie Beauty, the same brand that dropped those Wonder Woman makeup brushes, is due to release another set inspired by a badass fictional heroine. This time, Luxie's muse is none other than Princess Jasmine. Now, almost a month later, we have more pictures of this magical collection.
Unfortunately, the first images of this collection were blurry and out of focus, so we were left to speculate on what exactly the brushes looked like. Our guess was that the handles were rose gold, and it turns out we weren't too far off. This collection is indeed rose gold, but it gets better: the focal point of these brushes is the handle's purple lattice design. The royal cutouts are worthy of an outspoken princess who counts an actual tiger as her hype man.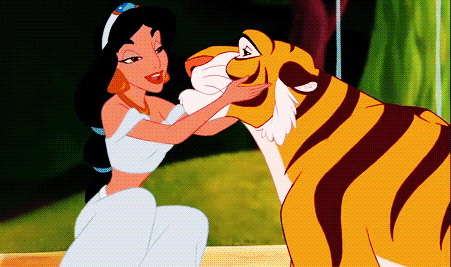 You can purchase the entire six-piece bundle together. That includes highlight, stippling, large, small, eye shadow, and blending brushes. The gorgeous purple packaging alone is worth the set's $95 price tag.
Minimalists, don't worry — you can also forgo the kit for a simple, single 518 Powder Brush ($40). That offering also comes in a special-edition box that's decorated with Princess Jasmine quotes, if that's your jam.
If you attended GenBeauty, you already got to witness these freaky-soft bristles in action, but there's still no word on an actual release date for the rest of us. As usual, we'll keep you updated. Ahead, allow us to show you the world — or at least more pictures of this fabulous collection.