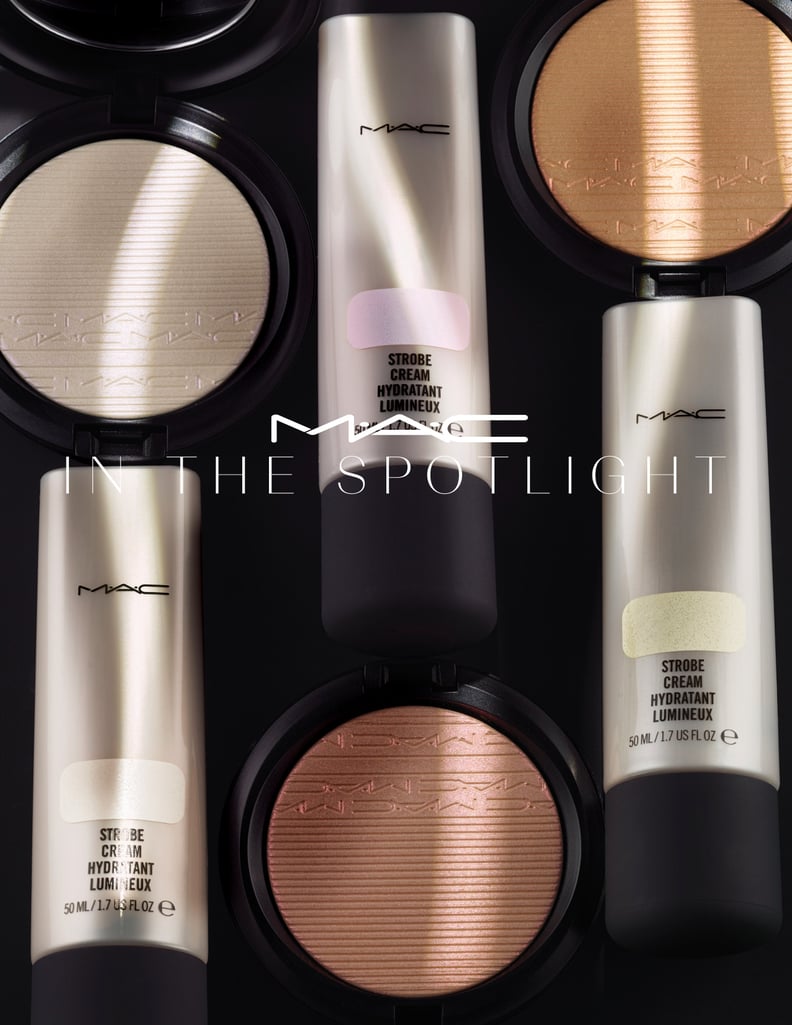 As POPSUGAR editors, we independently select and write about stuff we love and think you'll like too. If you buy a product we have recommended, we may receive affiliate commission, which in turn supports our work.
MAC Cosmetics is known for its brilliant shimmering highlighter options: Mineralize Skinfinish ($33) in Soft and Gentle, Lightscapade, and Whisper of Gilt are all cult favorites. But the brand's newest collection will make strobing fanatics lose their godd*mn minds (and spend all their freaking cash).
On Nov. 3, In the Spotlight will be available for purchase both on maccosmetics.com and at your local MAC counters. Trust us when we say that for this launch, it's worth taking the day off to ensure you snap it all up. The brand's original Strobe Cream will be renamed "Pinklite" and be joined by four shade extensions. Peachlite, Silverlite, Redlite, and Goldlite (which all feature a pearly finish in their respective shade names) add a dewy freshness to the skin, especially when mixed into foundation.
If you're looking for a more intense glow, the new, creamy Extra Dimension Skinfinish powders will be a must have for you. The four shades each feature a duochrome effect, meaning they'll flash two different colors once applied. For example, Soft Frost, the palest offering, appears white in the pan but adds a violet cast to skin. When layered on top of the Strobe Cream (especially Silverlite), the finish is truly magical.
Can't stand to wait until November? There's good news: MAC Select members can shop the collection now! Otherwise, read on to see it all, then prepare yourself and your wallet for In the Spotlight's debut.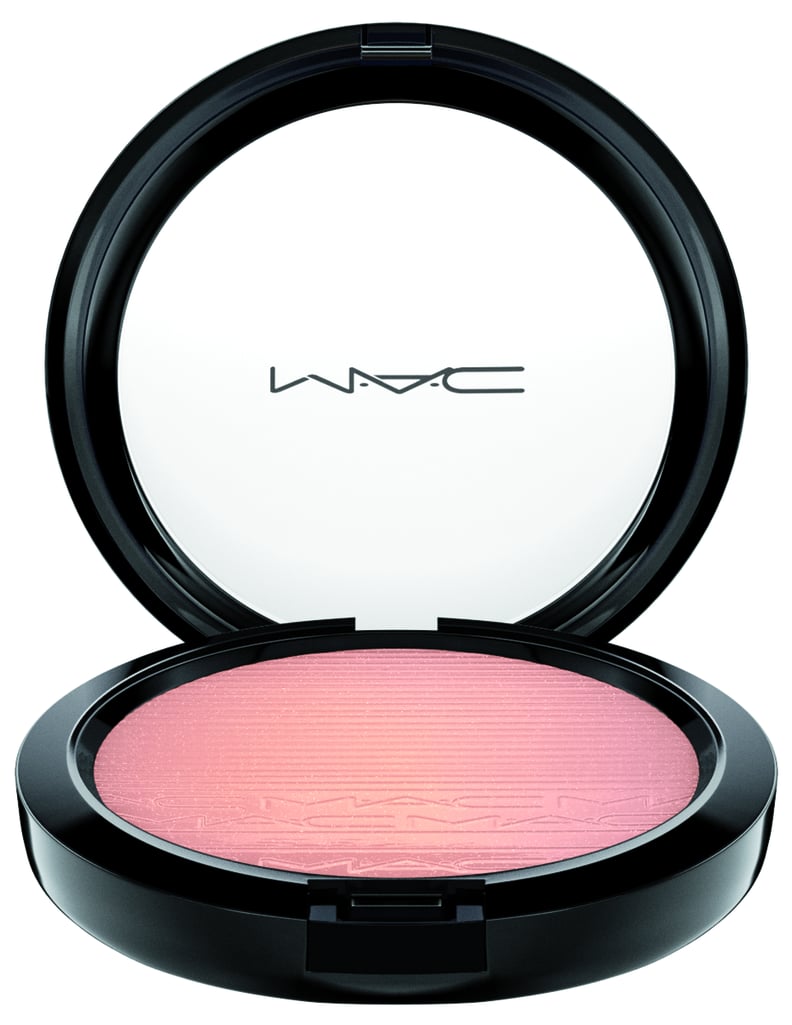 MAC Cosmetics Extra Dimension Skinfinish in Beaming Blush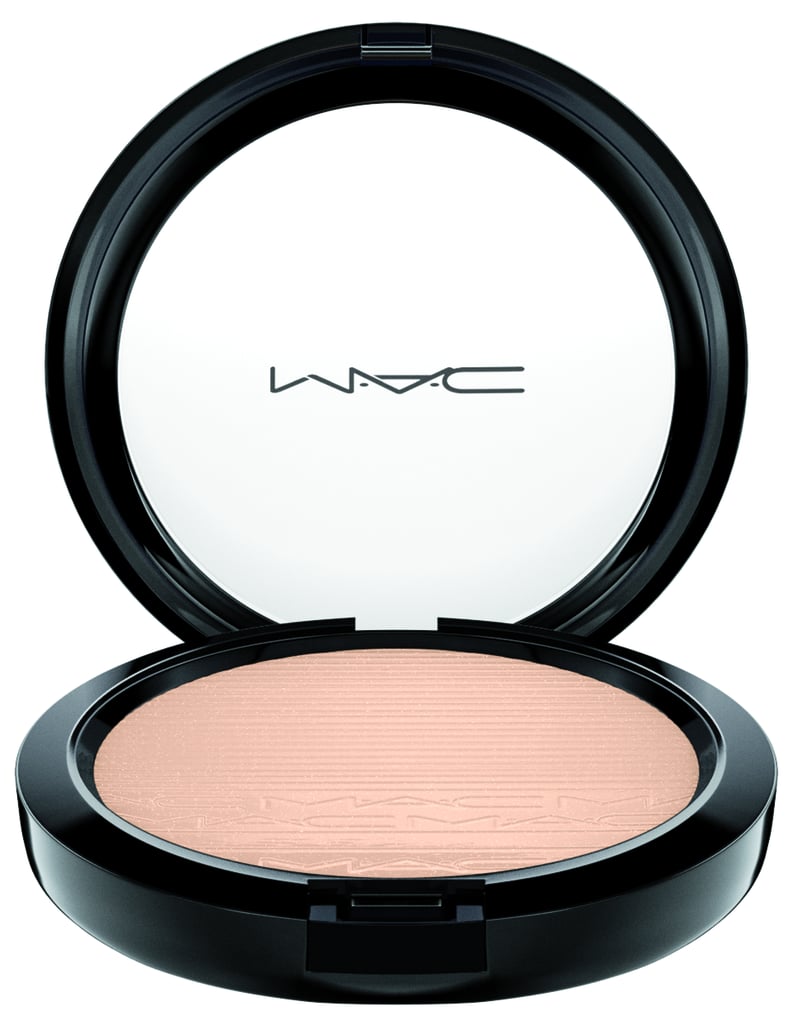 MAC Cosmetics Extra Dimension Skinfinish in Doublegleam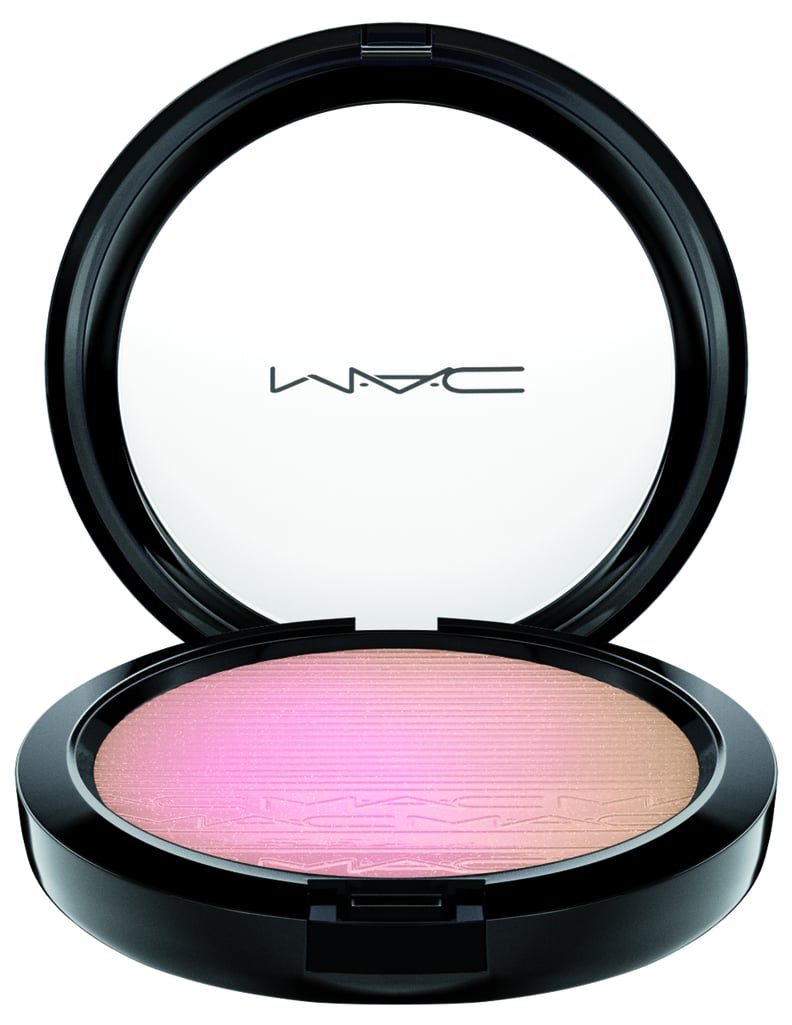 MAC Cosmetics Extra Dimension Skinfinish in Show Gold
MAC Cosmetics Extra Dimension Skinfinish in Soft Frost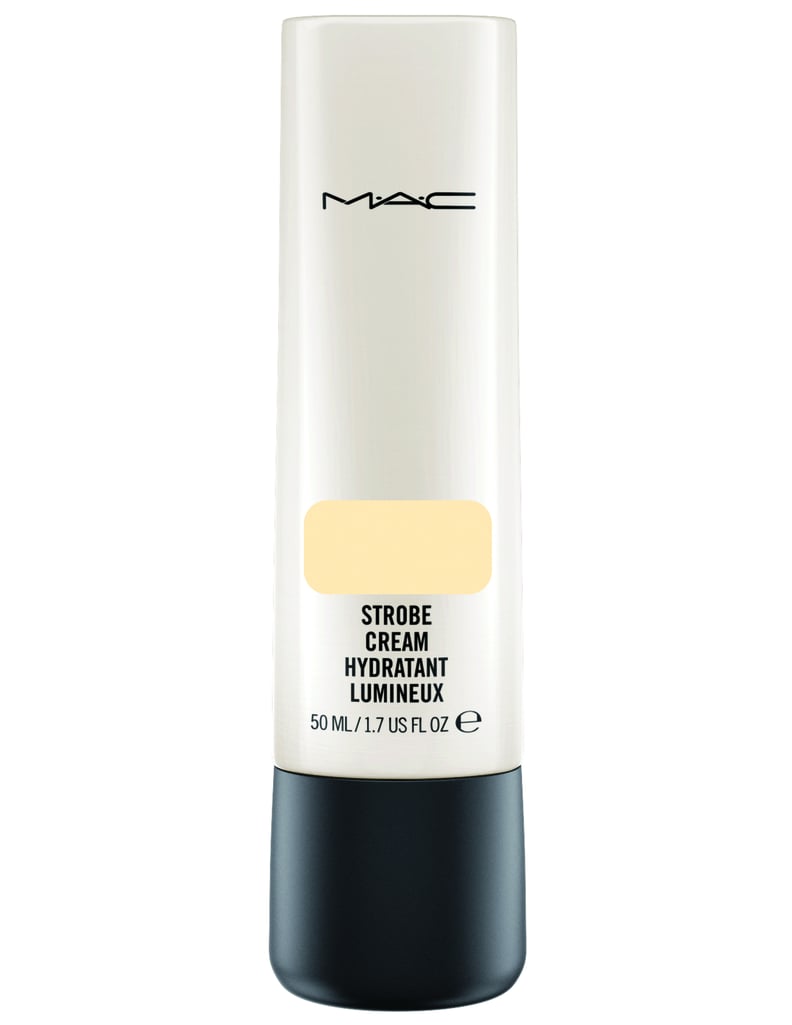 MAC Cosmetics Strobe Cream in Goldlite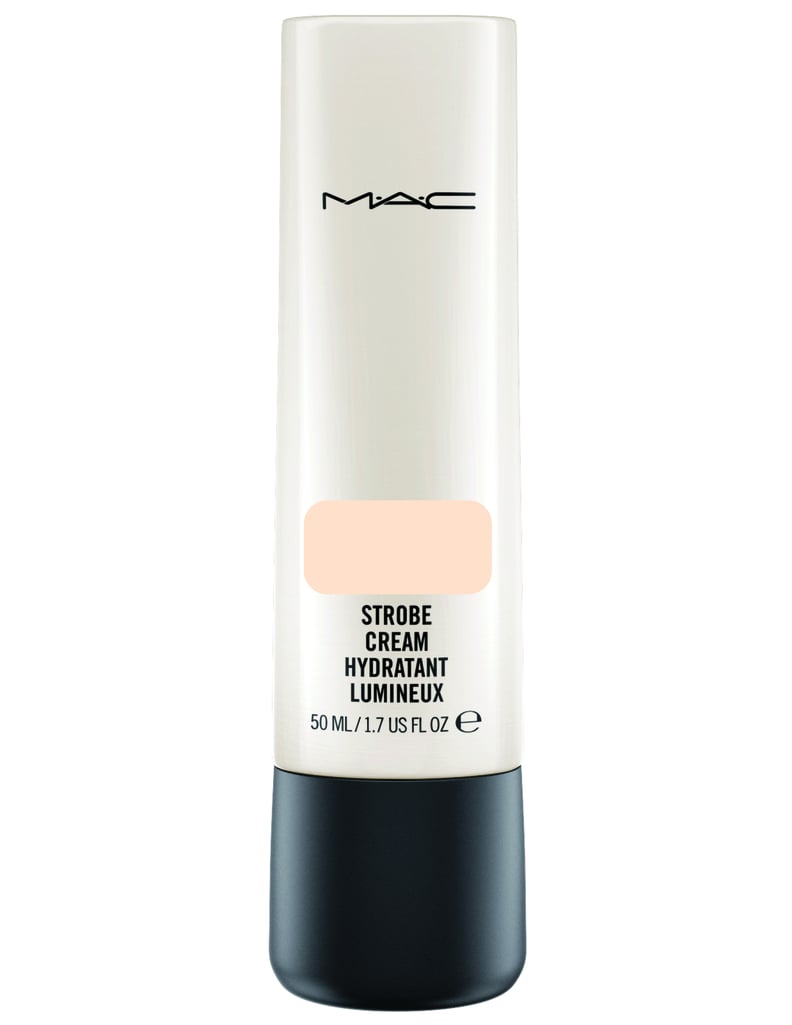 MAC Cosmetics Strobe Cream in Peachlite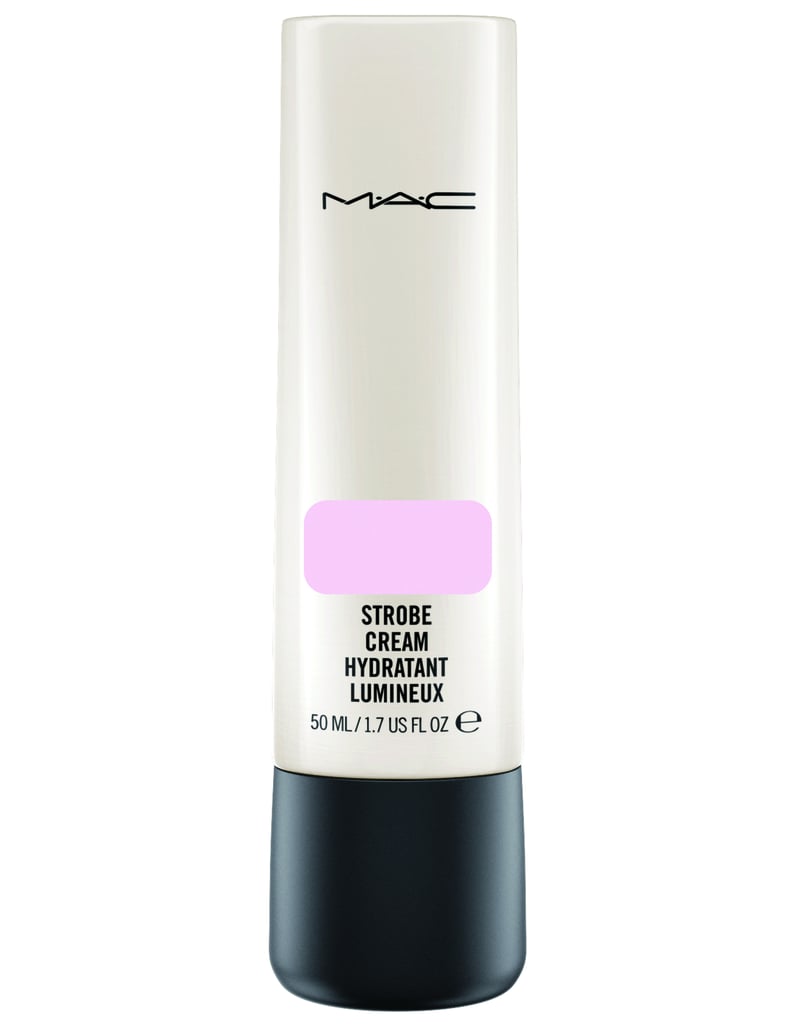 MAC Cosmetics Strobe Cream in Pinklite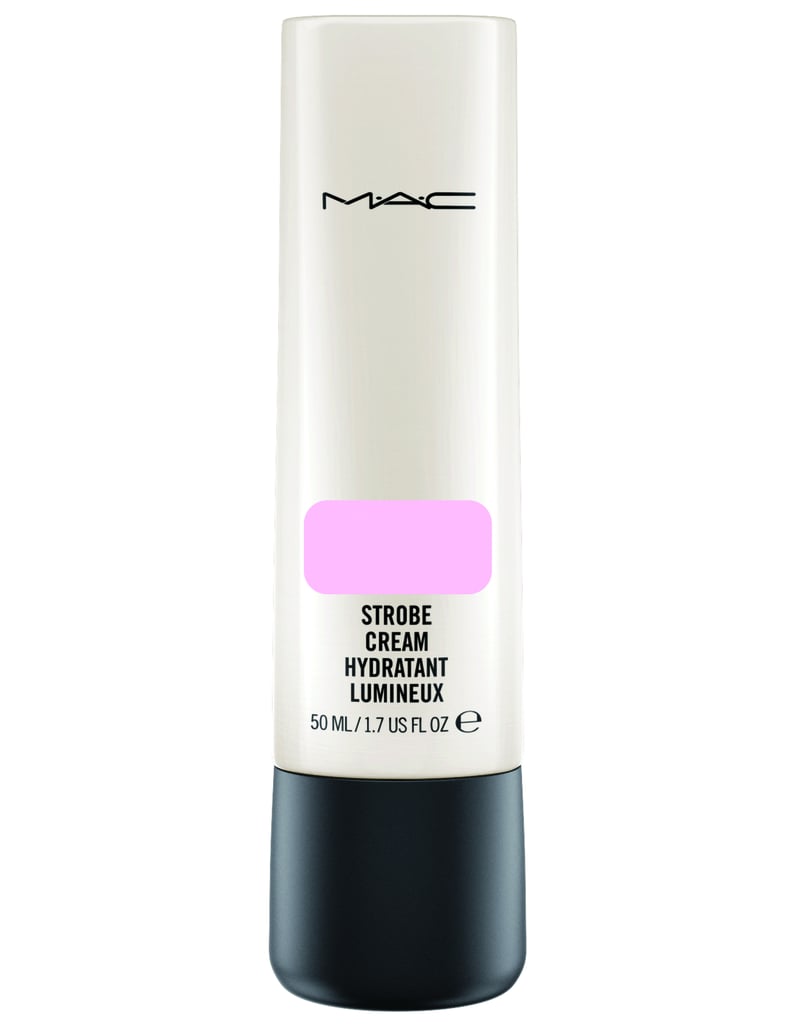 MAC Cosmetics Strobe Cream in Redlite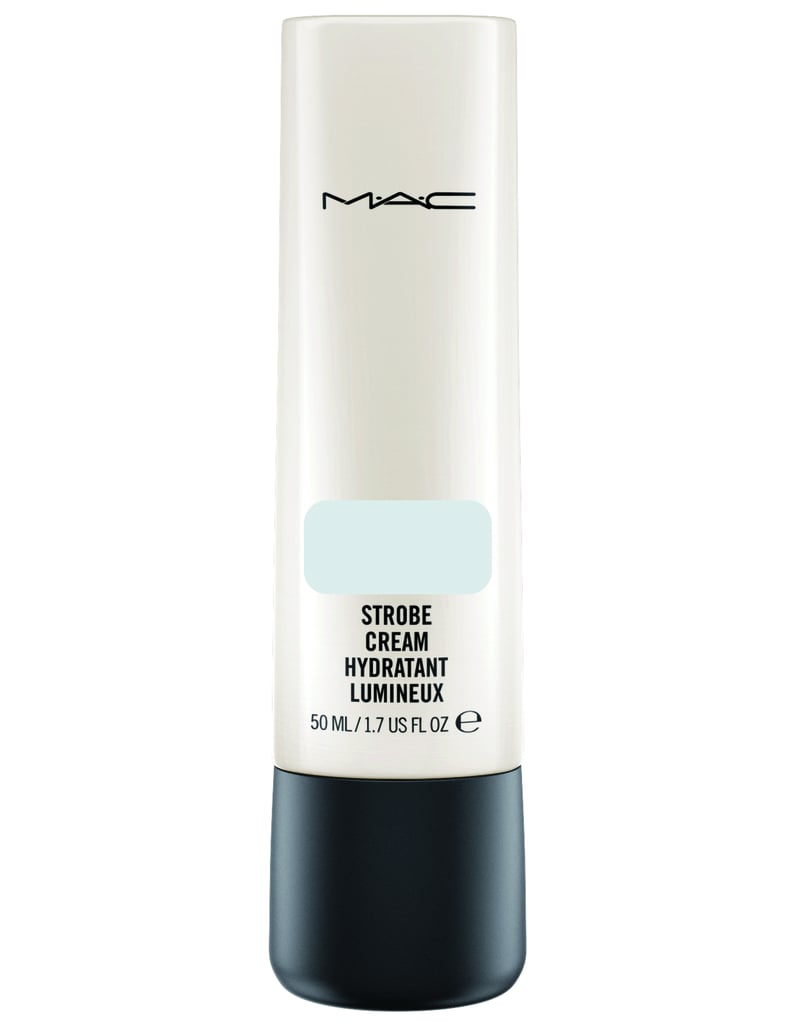 MAC Cosmetics Strobe Cream in Silverlite
MAC Cosmetics 127 Split Fibre Face Brush (Front)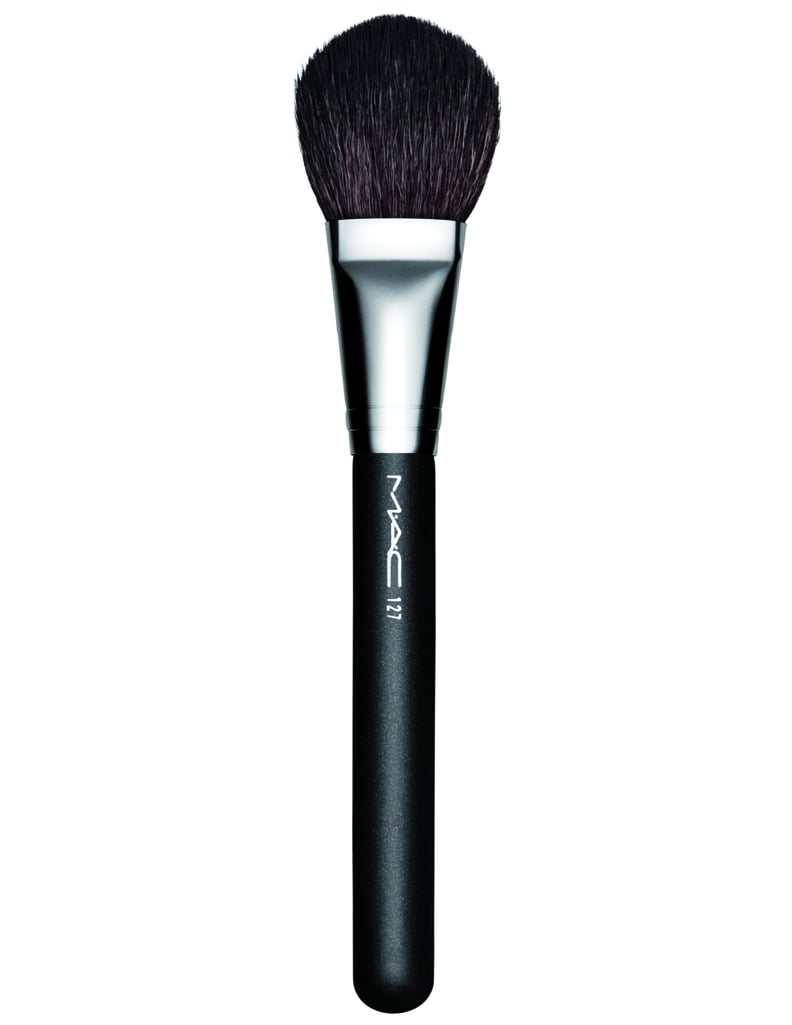 MAC Cosmetics 127 Split Fibre Face Brush (Back)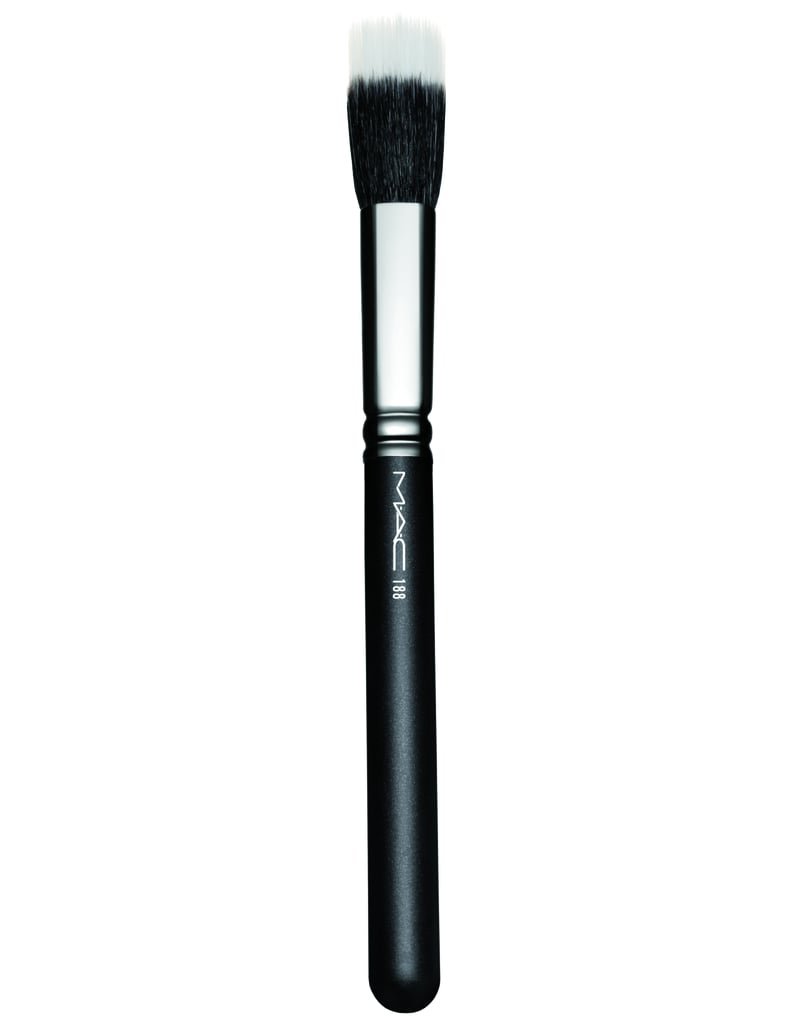 MAC Cosmetics 188 Small Duo Fibre Face Brush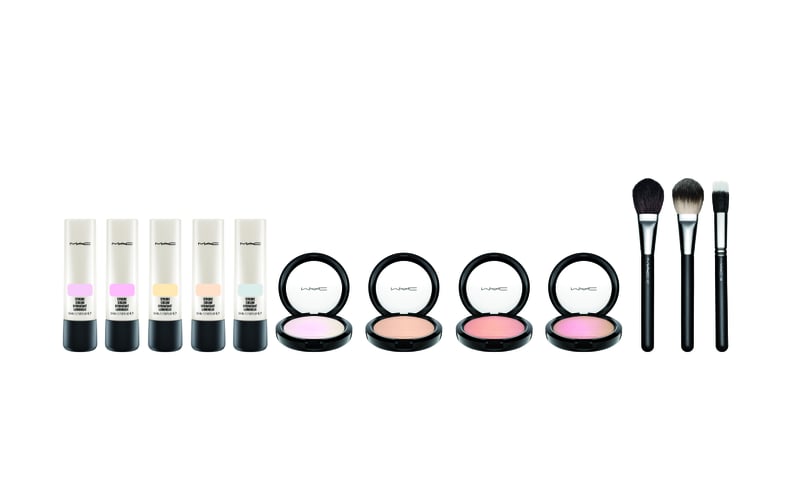 MAC Cosmetics In the Spotlight Collection