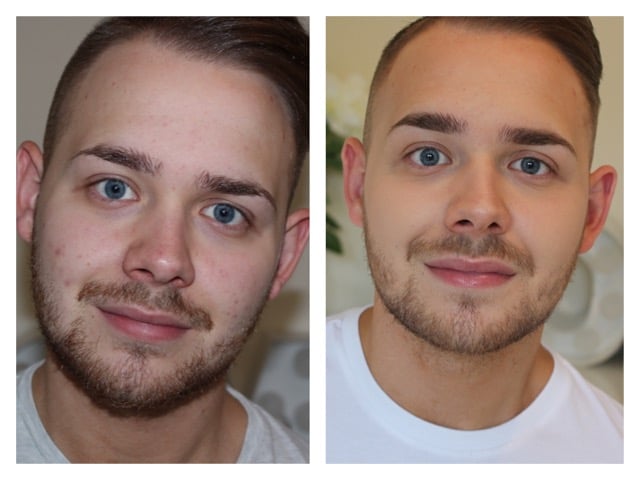 Photograhy by Jake Jamie
Photograhy by Jake Jamie
As POPSUGAR editors, we independently select and write about stuff we love and think you'll like too. If you buy a product we have recommended, we may receive affiliate commission, which in turn supports our work.
I started experimenting with makeup around the age of 19 when I began having terrible acne breakouts. Prior to this, I had skin that would give Angelina Jolie a run for her money. When unsightly spots started popping up, it came as a huge shock. It seriously knocked my confidence, so I turned to cosmetics and have never looked back.
Although I no longer suffer with active acne, I continue to wear makeup because it makes me feel good. Twenty years ago nobody would have believed you if you had said: "One day, men will moisturize and fake tan" as it was completely unheard of. However, more and more men have quickly caught onto the benefits of actively enhancing the look of their skin.
After years of perfecting my own ultra-natural makeup, I started my YouTube channel to share my findings with others and to help banish the taboo. Male, female, gay, straight — anyone can wear makeup! Yes, I said straight men can wear makeup — actually they already do (you probably just don't know about it).
I receive emails daily from straight men who are thinking about buying their first foundation or concealer after years of feeling unhappy with themselves. They are often too scared to approach a beauty counter — they fear of being laughed at. With over 70 percent of my YouTube viewership being male, it's obvious that makeup is no longer just for women.
If you're a male considering purchasing makeup or already own some and don't know how to use it, read on for my recommendations and foolproof techniques for application!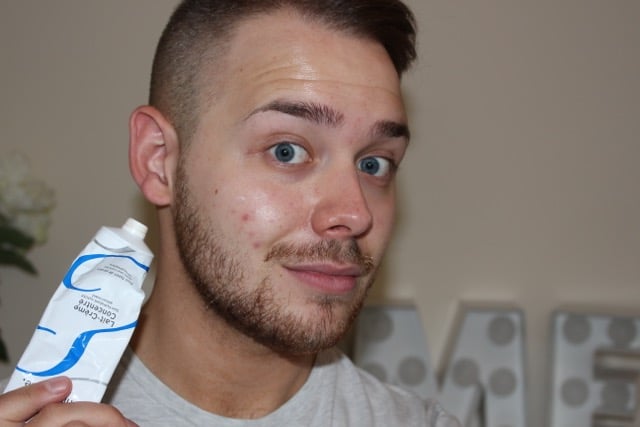 Step 1: Moisturize
This is a vital step when it comes to creating a gorgeous glowing complexion as the skin needs to be hydrated. Your foundation will never look natural, if it's clinging to all your dry patches. My favorite moisturizer to keep you glowing all day long is the Embroylisse Lait Creme ($16) — trust me it will change your life!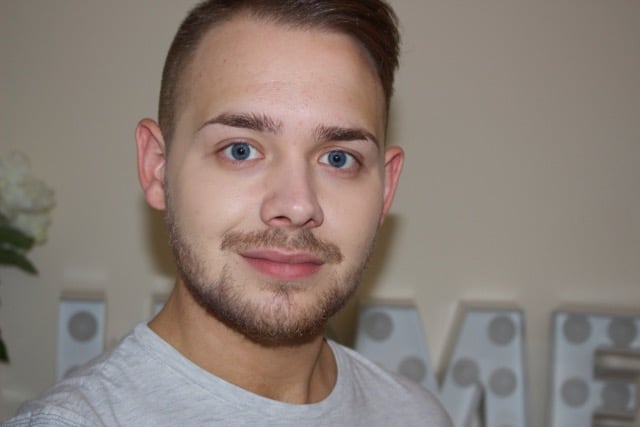 Step 2: Foundation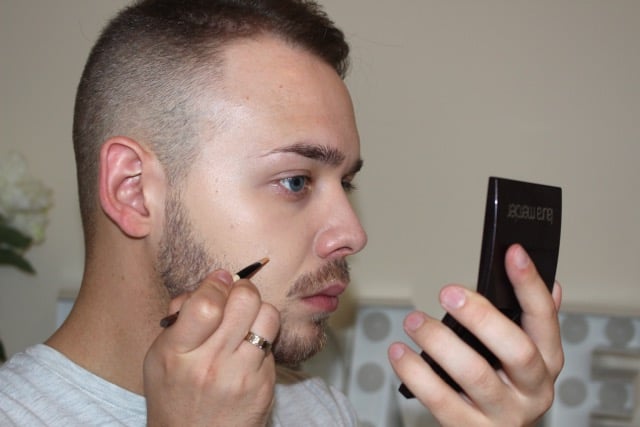 Step 3: Concealer
Use a very small brush to apply concealer, and really take your time with this aspect. Less is more when it comes to covering blemishes. The Laura Mercier Secret Camouflage concealer ($32) will cover the biggest of spots and the darkest of marks.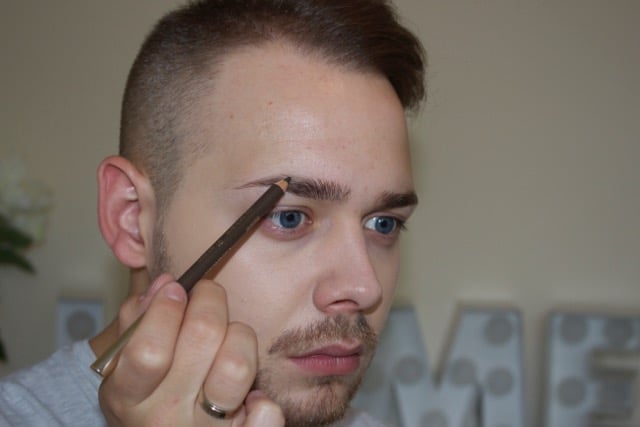 Step 4: Eyebrows
Take a well sharpened eyebrow pencil, like the Clarins Eyebrow Pencil ($25) to create your brow outline. The key is to create shadows in the sparse areas of the brow as opposed to harsh block color. After filling them in with pencil, you can then take a brow powder like Anastasia Beverly Hills Brow Powder ($23) to add depth and drama.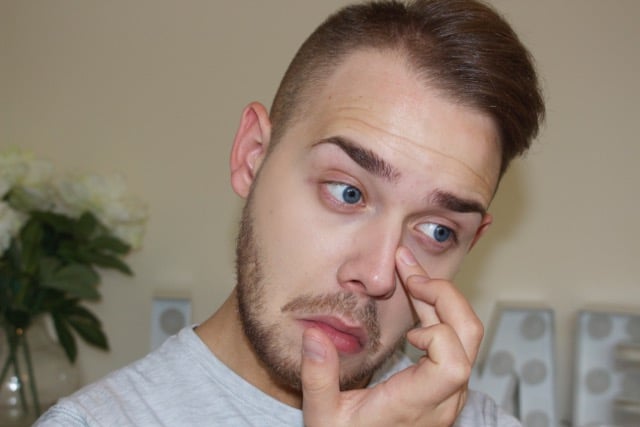 Step 5: Nose Contouring
Take a MAC 212 Flat Definer Brush ($25) or something similar and draw two lines down the nose with your favorite contour powder. Then blend the contour outward; the harsh lines will disappear while shadows creating a slimmer more sculpted nose will remain.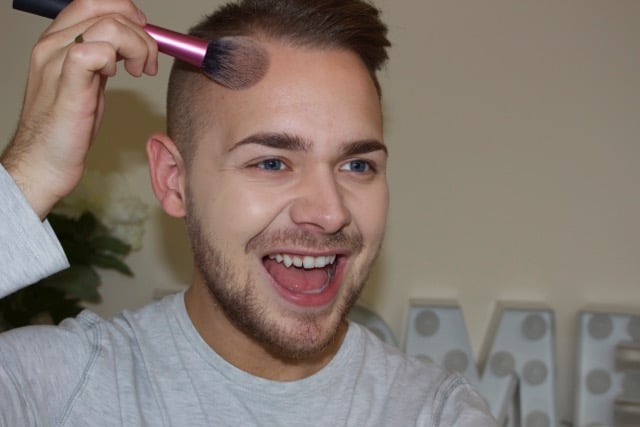 Step 6: Contour Around the Temples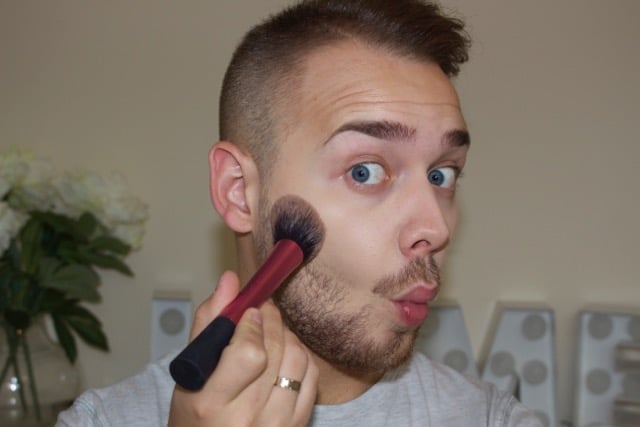 Step 7: Contour Cheekbones
Yes, men can have killer Kim Kardashian cheekbones too! Connect your temple contour into your cheek contour. Again, create a shadow, but don't overdo it.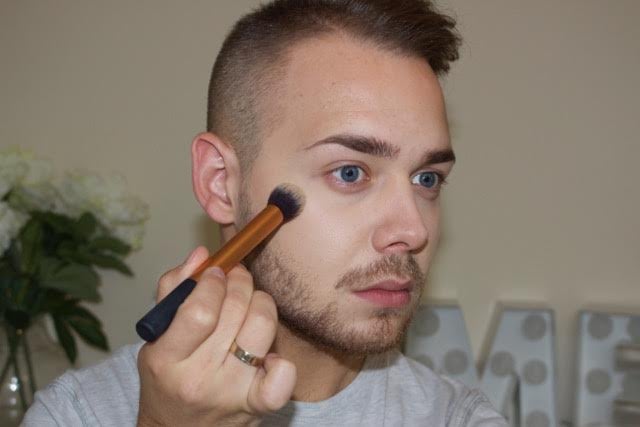 Step 8: Highlight
Take a highlighting powder like Anastasia Beverly Hills in Banana ($14), and use this above your contour, under the eyes, center of the forehead, and down the bridge of the nose.
This powder is great because it is matte and contains no "shimmery particles," meaning you'll look lit from within but no one will ever be able to tell you're wearing any makeup at all. People will think you just woke up with a complexion that literally oozes perfection!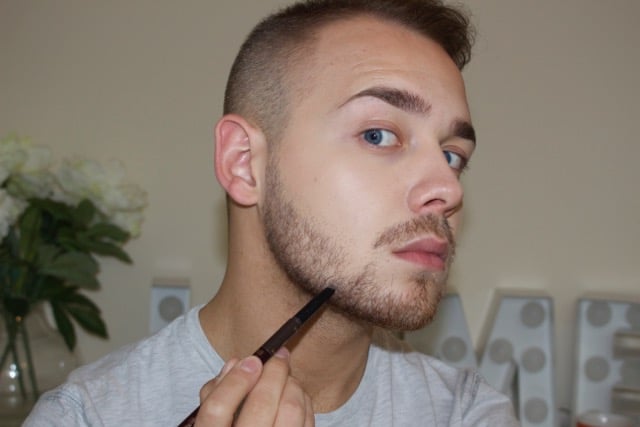 Step 9: Facial Hair
Take a tapered, precious brow pencil and fill in any sparse areas of your beard. This will give you the perfect, designer stubble like David Beckham.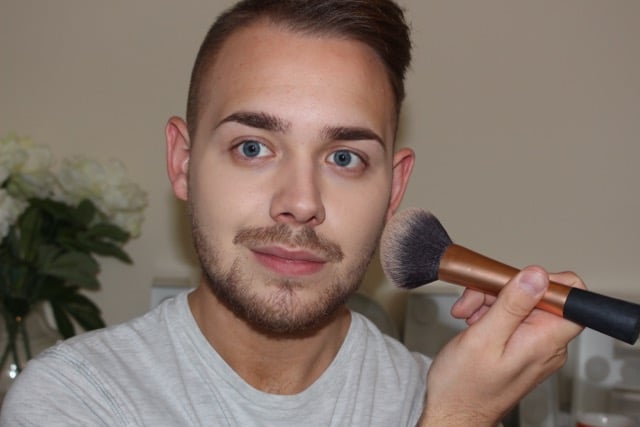 Step 10: Powder
Finish off with a dusting of finishing powder. Push the powder into the skin. But do not buff, which could move your makeup around and uncover those perfectly disguised blemishes.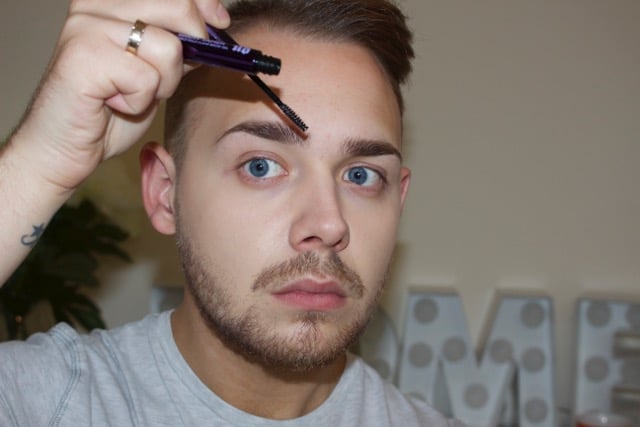 Step 11: More Brows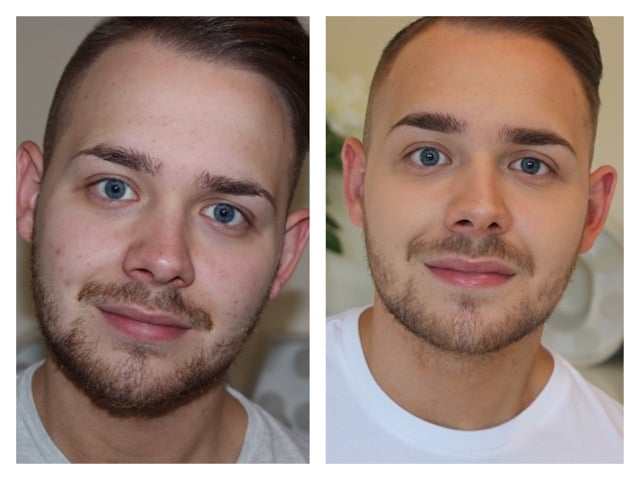 Before and After