9 Easy Makeup Tricks to Look More Awake
POPSUGAR Photography | Benjamin Stone
As POPSUGAR editors, we independently select and write about stuff we love and think you'll like too. If you buy a product we have recommended, we may receive affiliate commission, which in turn supports our work.
If anyone has ever told you how tired you look, you know what a punch in the gut it can be. It is a polite way to point out that you aren't looking your best. Talk about a confidence killer. It happens to everyone from time to time, but there are tweaks you can make to your makeup routine that will help you fake a full eight hours of sleep. From color correcting to eye contouring, these nine easy tricks will have you looking more vibrant and energized in no time.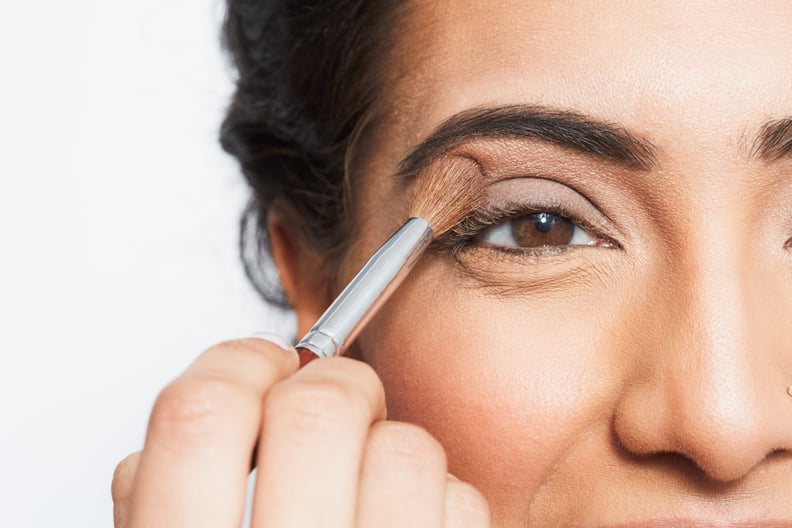 Highlight and Contour Your Eyes
Brightening and widening the eyes can work wonders when you need to look more awake. Optimize your eye shape by using a matte shadow a few shades deeper than your skin tone and apply it with your favorite fluffy brush just below your brow bone and into your crease. Extend the shading just past where your eye ends. By expanding your crease area with the shadow, you are creating the illusion of a larger eye and a deep-set crease.
Take a small pencil brush and use the same shade to define your lower lash line. This provides definition without closing in your eye with a harsh black liner.
Highlight the inner corners to give your eyes that wide-awake look. Select a light shade pencil or eye shadow with a pink base. The pale pink balances your skin's undertones and is universally flattering. Anastasia Beverly Hills Highlighting Duo Pencil in Camille/Sand ($23) is a great option, and the pencil makes the application around the tear duct simple. Simply draw around the tear duct and blend out using your finger or a precision concealer brush. Avoid using silver or glittery formulas as your highlighter since they can look gaudy and unflattering.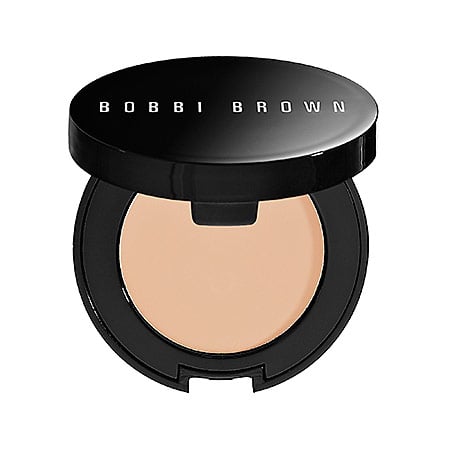 Cancel Out Dark Circles
Nothing gives away tiredness like dark circles under your eyes, but concealer alone won't get the job done. Color-correcting dark tones around your eyes is the only way to truly eliminate the problem. Try a peach-toned one, such as Bobbi Brown's Corrector in Bisque ($27) or Pixi's Correction Concentrate in Brightening Peach ($12), which are most effective in canceling out blue or purple tones. Apply the corrector gently using your fingers or a concealer brush in a half-moon underneath your eyes where you find discoloration. A little bit goes a long way, so make sure not to cake it on. Follow up with your usual concealer and make an inverted triangle under each eye. By placing your concealer in this fashion, you brighten the entire area and draw attention away from the circles. Blend out the concealer with a damp Beautyblender ($20), and set with your favorite under-eye powder. Watch the darkness disappear and your eyes look instantly lifted.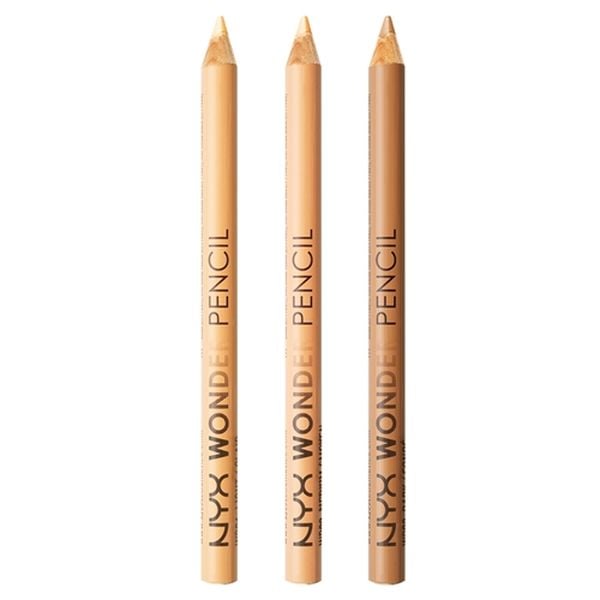 Use a Flesh-Toned Pencil on Your Waterline
A simple way to make your eyes look larger and brighter is to line your lower waterline with a beige-hued pencil. This technique makes the whites of your eyes appear brighter and opens up the eye area. Avoid pure white, which can look doll- or clown-like and is quite harsh. NYX's Wonder Pencil ($4) is ideal for this and comes in several shades that work for any skin tone.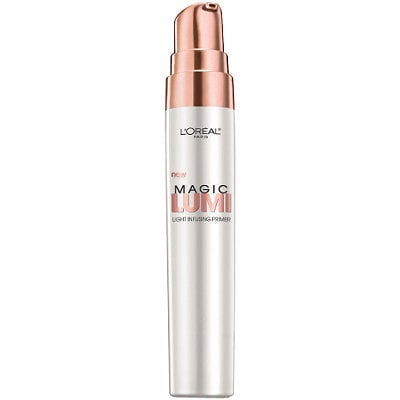 Use a Brightening Primer
A subtle glow instantly makes skin look refreshed. We aren't talking about strobing or looking like a disco ball but rather choosing a primer with some luminosity to it. Primers with a bit of light-reflecting shimmer create a lit-from-within glow, which instantly brightens up the face. Dull skin looks revived, and the primer creates a smooth canvas for the rest of your makeup. L'Oréal's Magic Lumi Primer ($13) and the Tom Ford Illuminating Primer ($74) are great options.

Give Your Skin a Spritz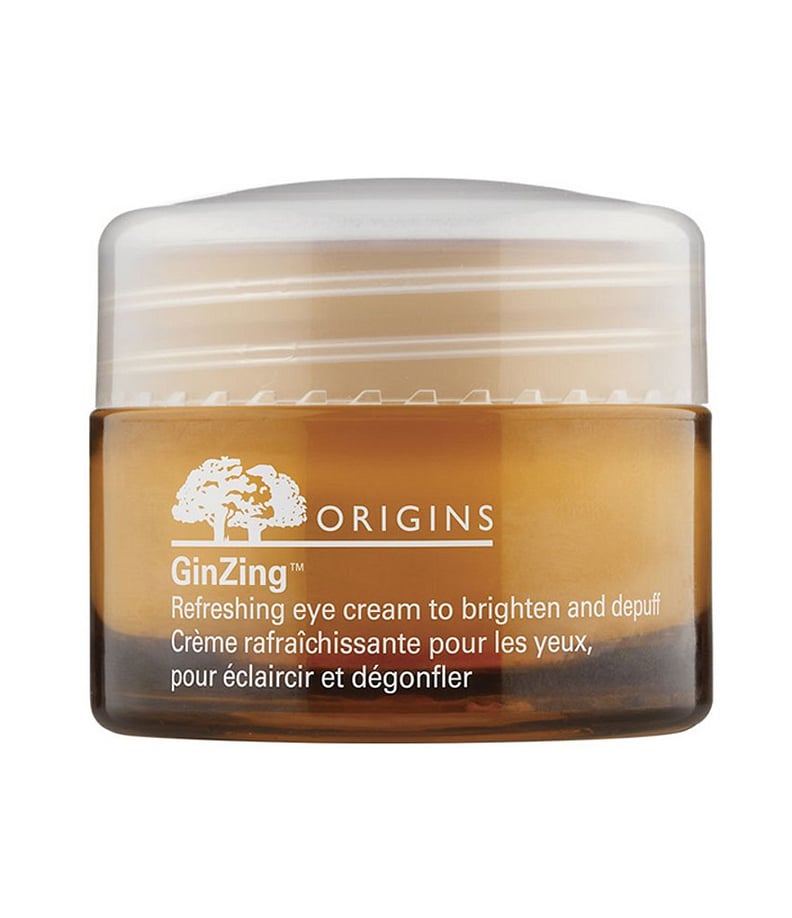 Give Your Eye Cream a Jolt
Coffee regularly jump-starts many mornings, and now it can do the same for your puffy eyes. Try swapping out your current eye cream for one that contains caffeine such as Origins GinZing Refreshing Eye Cream ($30) or Garnier Ultra-Lift Sleeping Eye Cream ($17). Caffeine is the perfect ingredient for under-eye products since it constricts blood vessels, which results in quick depuffing of the eye area and minimized dark circles.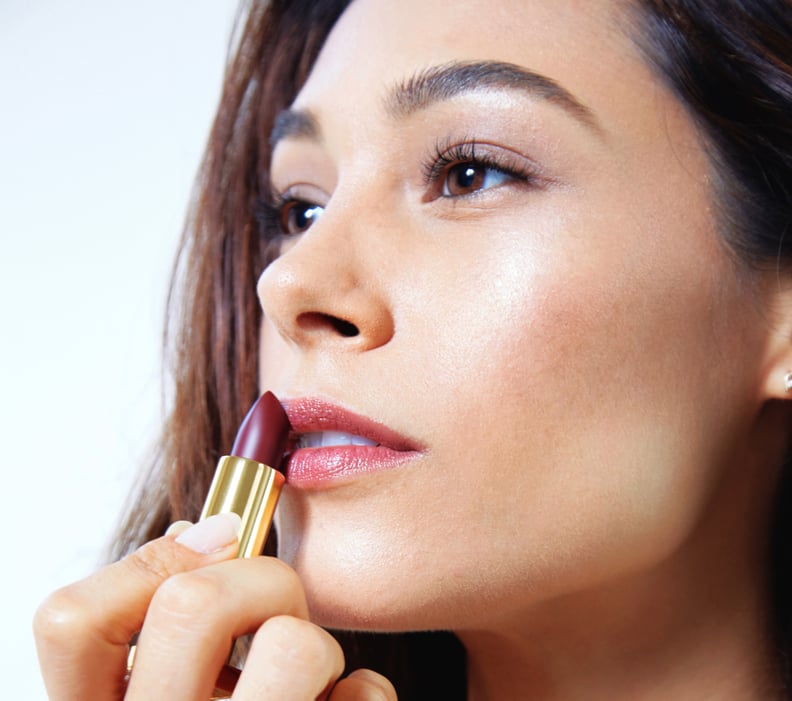 Flushed Lips and Cheeks
A rosy-colored lip and cheek stain gives a natural-looking flush that pulls together the whole look. Benefit Cosmetics Benetint Cheek & Lip Stain ($30) works nicely as a double-duty product, and the color works for everyone. Dot it on the center of your cheeks with your fingers and blend outward to mimic a natural flush. Then apply to lips and top with a glossy balm once the stain has set. It will keep your lips comfortable, and the shine from the balm will add the appearance of fullness.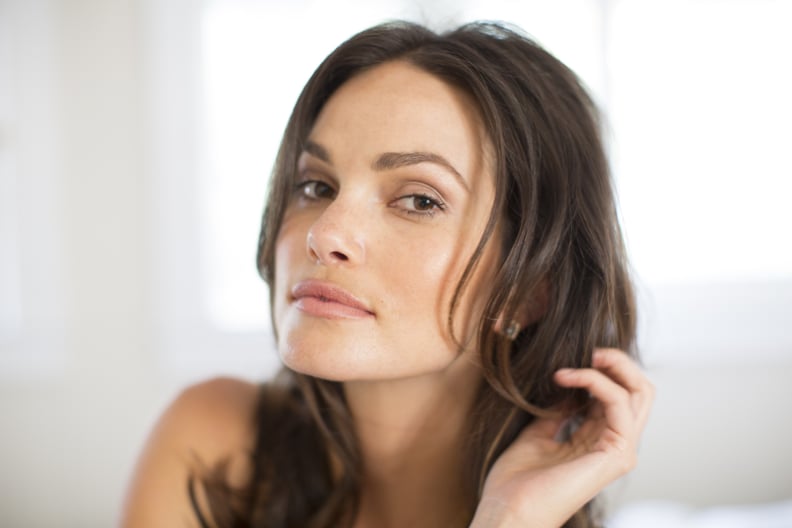 Forget Full-Coverage Foundation
It may seem counter-intuitive, but a heavy foundation will only weigh you down. Opt for something lighter that won't cling to any irritated or dry patches. Try a BB cream or a tinted moisturizer instead. These skin multitaskers will help smooth lines, moisturize the skin, and provide medium to light coverage. Their thin formulas let your skin shine through and keep your complexion looking youthful. Heavy foundations may look gorgeous on Instagram, but in natural light, they can sometimes look overpowering and flat.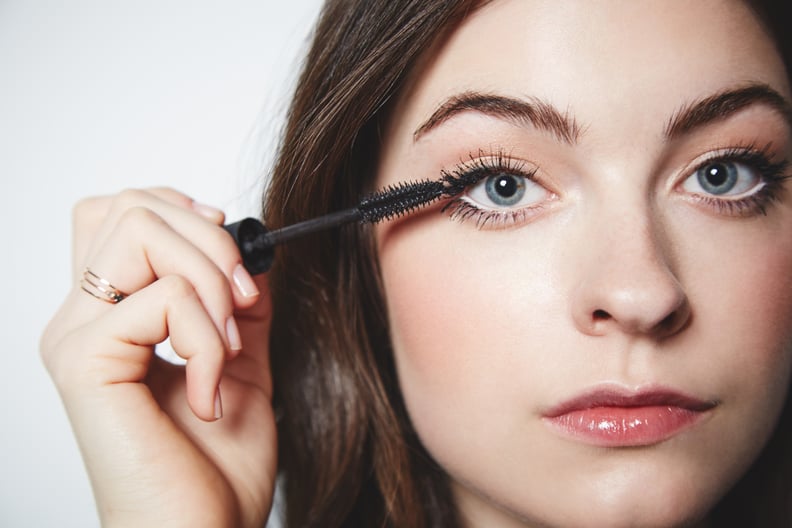 Let Individual Lashes Take Your Look One Step Further
If mascara alone is not giving you the look you desire, try adding in some medium or long individual lashes. Placing several around the center of the top lash line widens and lifts the eye while adding natural-looking fullness. A full strip of lashes can look quite intense, and this is a subtle alternative that takes your eye game to another level. If you are new to using individual lashes, check out this video for help.