Maybelline Just Launched a New Rainbow Highlighter — and It's Extraordinary
Wendy Gould
Wendy Gould
Looks like the rainbow beauty trend is far from over — and we're embracing the colorful formulas face on. Case in point: Maybelline recently released its Master Fairy Highlight ($10), an ultrafine illuminating powder that's pretty as hell and madly versatile. As you can see, it features a vivid rainbow pattern that allows you to re-create that classic rainbow swatch down your cheek. Or for something that's everyday wearable, you can mix the colors together to create a subtle prismatic highlight.
The cherry pink also works brilliantly as an shimmery blush, and you can use any of the four colors as an eye shadow. I photographed all the above to show you just how adaptable this highlighter is, starting with the rainbow effect first.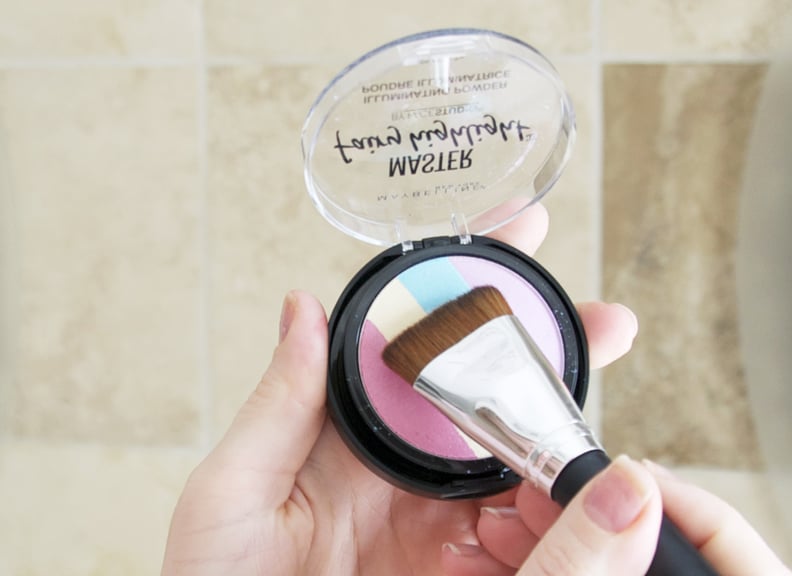 Get the Right Brush
In order to create that perfect rainbow streak, you'll want the right kind of brush. A wide, dense contour brush — like the one pictured — is your best bet.
Run the brush in one direction down the length of the highlighter about three or four times to pick up pigment. The Fairy Highlight is generously pigmented and the powder is compact but soft, so your brush won't have any problem picking up the colors.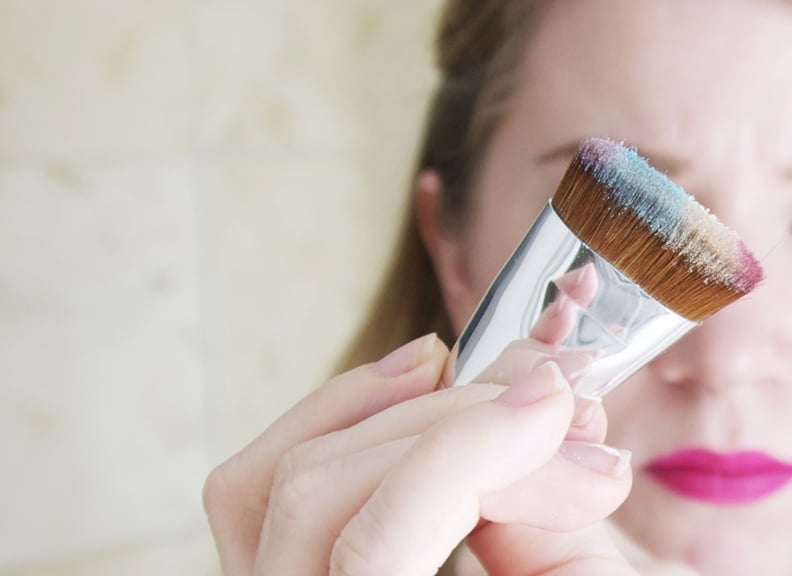 Check Your Brush
This is what your brush should look after picking up the pigment. If you wanted, you could pick up only the yellow, blue, and purple, or the pink, yellow, and blue. We went with all four.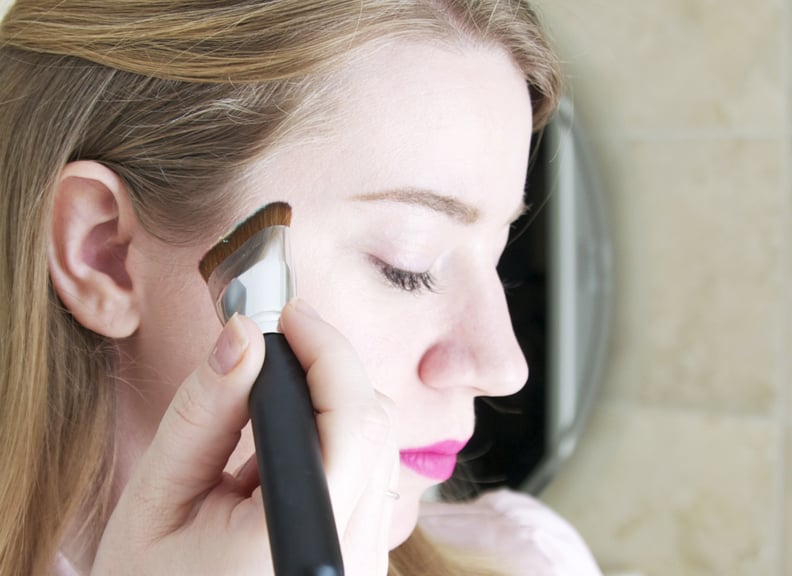 Start at Your Hairline
To achieve a pretty, well-blended rainbow streak, start with your brush near your hairline and sweep it down toward your lips. As you move the brush down your cheek, lessen the pressure. You may want to repeat this two or three times depending on how dramatic of a look you're going for.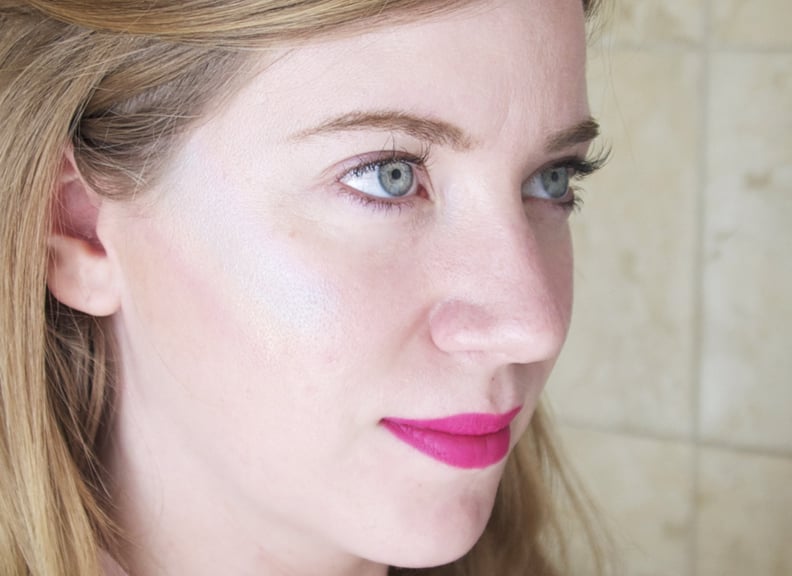 Blend It Out
Here's the finished rainbow look! If necessary, blend the edges out so it's less of a blatant streak and more of a seamless rainbow glow.
As an aside, you can certainly wear a rainbow on both cheeks, but I personally think it feels more playful to just do one side. On the other cheek, you can mix the colors together and highlight that way.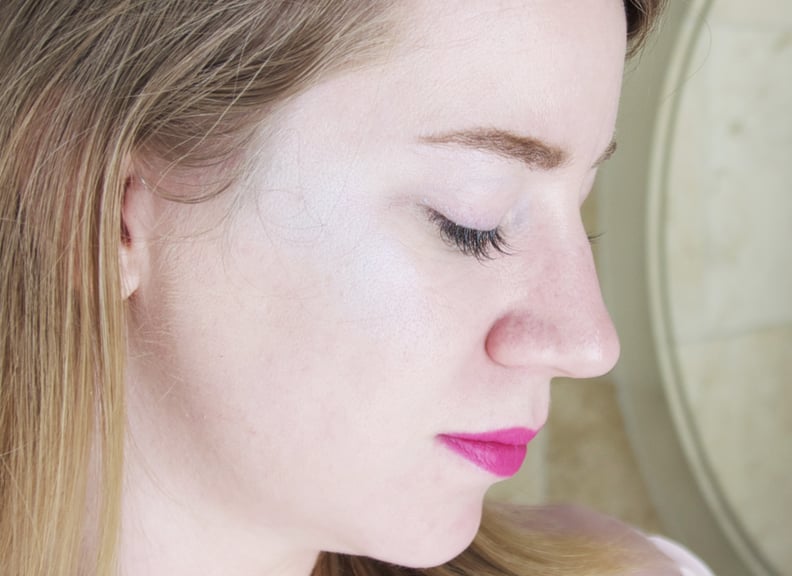 Mixing the Colors
This is what the highlighter looks like when you mix all the colors together and apply with a fluffy blush brush. Notice how it takes on a blue, holographic effect! When your cheek catches the light, there's a very subtle color shift that occurs.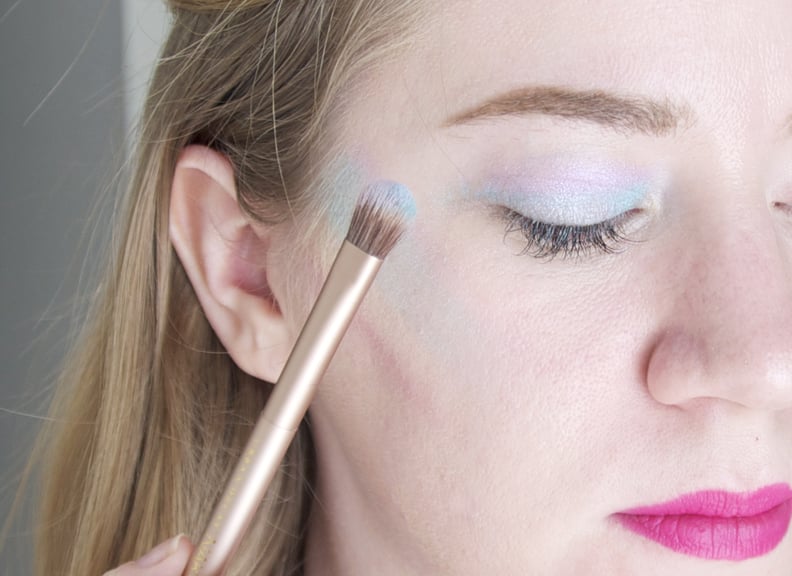 Try It as an Eye Shadow
Because this product is so beautifully pigmented, it works very well as an eye shadow, too. You can isolate and apply one color or you can pick up two colors at once, as pictured.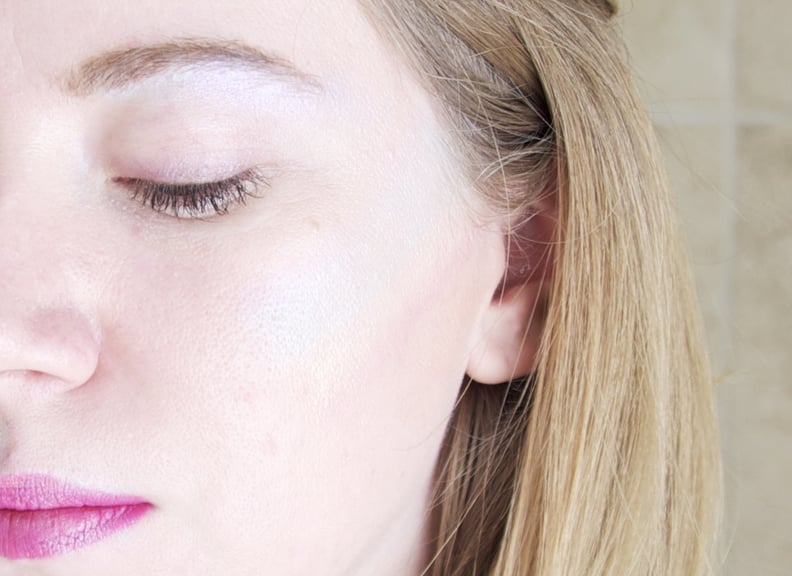 Try It as an Under-Eye Highlight
It's not an everyday look, but using the Fairy Highlight to highlight the area under your eye can be quite pretty!
Apply It as Blush
The cherry pink in this highlighter is very pretty and doubles as a gorgeous blush. I applied it with my fingers and blended it out with a blush brush. Because the powder is so fine, it blended like a dream!