10 of Meghan Markle's Best Beauty Looks Before She Was Royalty
Before Meghan Markle won over Prince Harry's heart, she was attending red carpet events with the same grace and beauty he presumably fell in love with. The former Suits actress has always had incredible taste in hair and makeup, and these photos prove that she can pull off any look.
While she seems partial to a navy eye look and peach blush, the duchess has also experimented with statement red lips and smoky eyes. In addition to her flawless makeup, Markle always had an outstanding blowout to complete her polished look.
Check out Markle's best beauty moments, before she was a royal, ahead.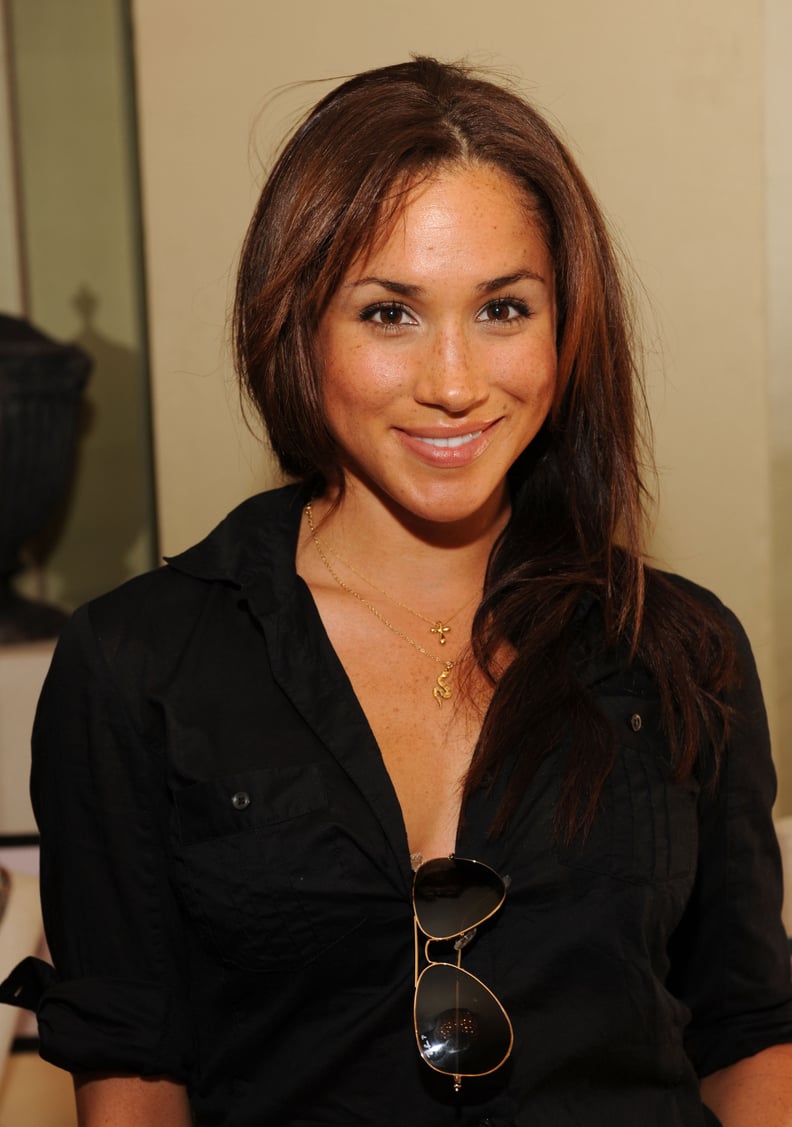 Meghan Markle With No-Makeup Makeup
Back in 2009, Markle attended a pre-Emmys party with a fresh-faced, no-makeup makeup look.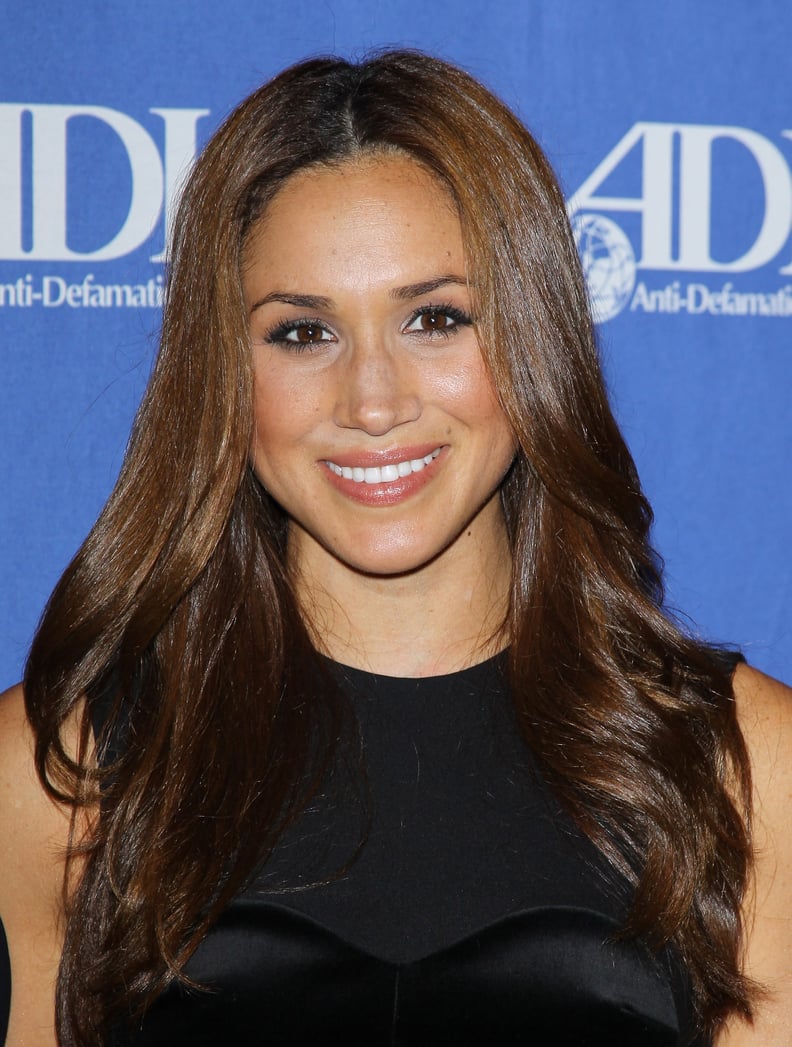 Meghan Markle With Navy Eye Shadow
In 2011, Markle arrived at an Anti-Defamation League Entertainment Industry Awards dinner with navy eye shadow.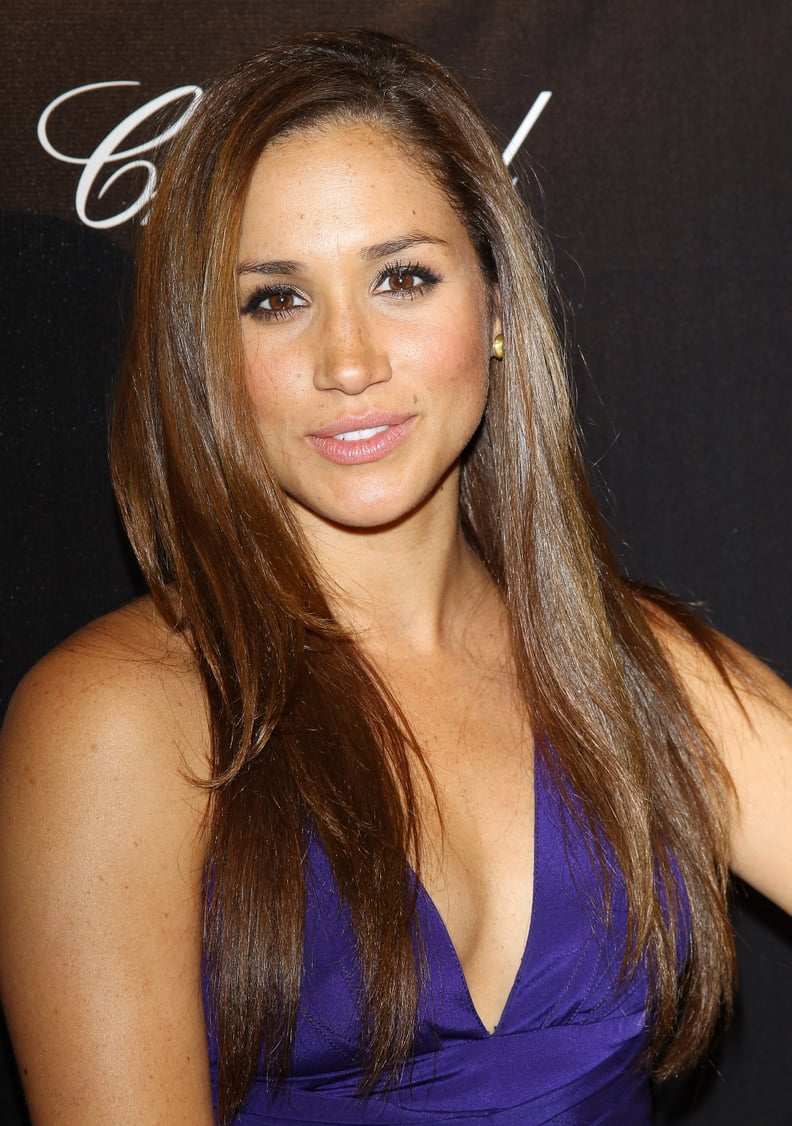 Meghan Markle With a Glossy Blowout
At a Golden Globes afterparty in 2012, Markle had a glossy blowout.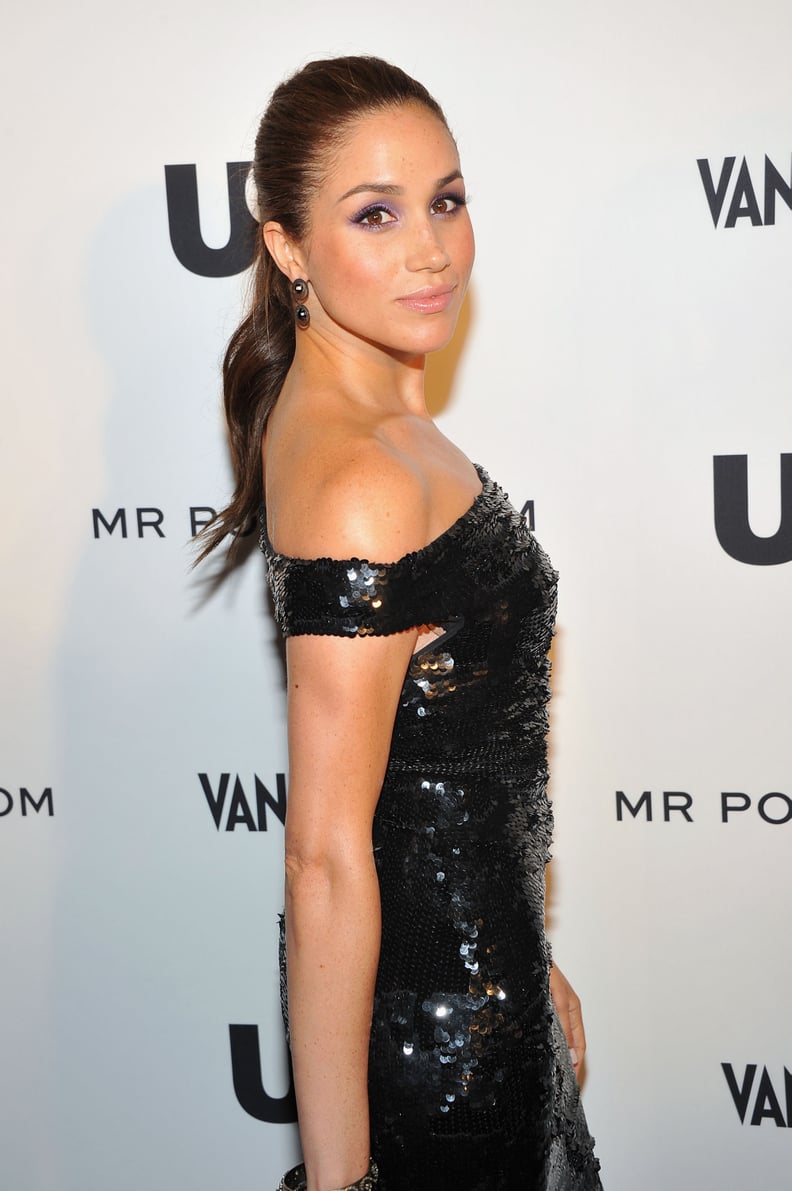 Meghan Markle With a Sleek Ponytail
Later in 2012, Markle wore a sleek ponytail to a USA Network event.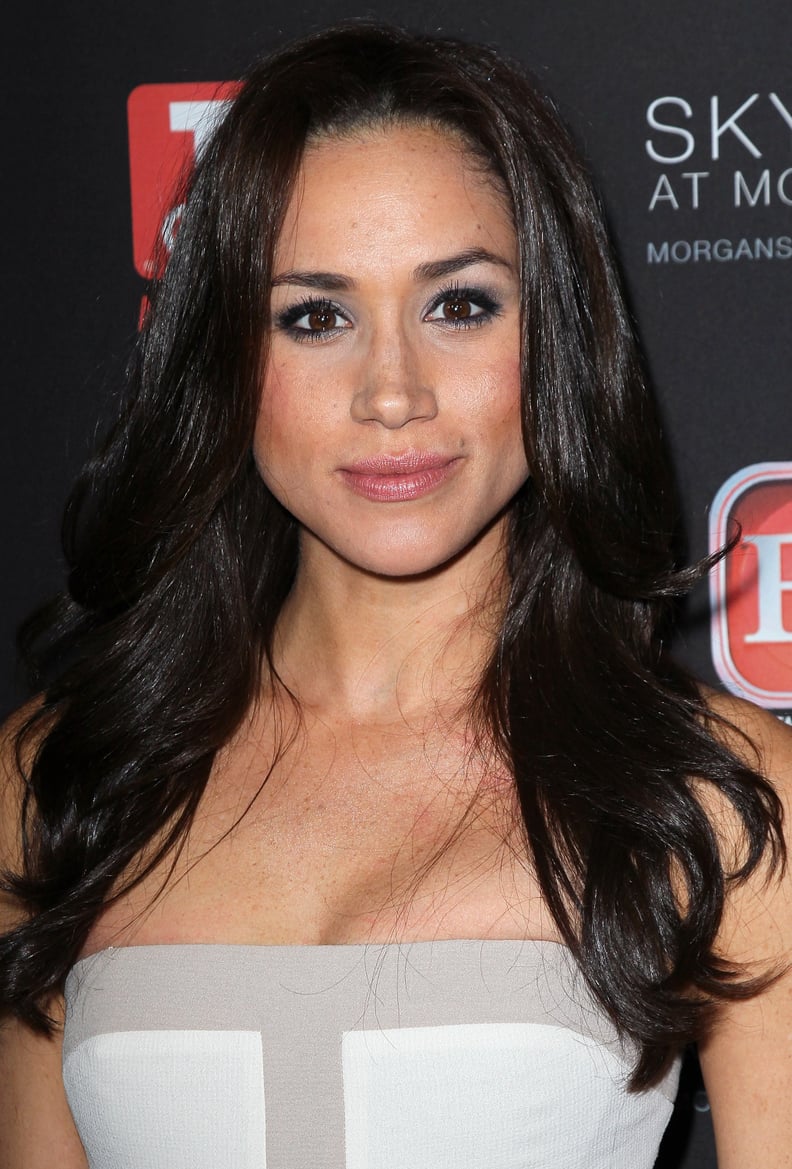 Meghan Markle's Go-To Makeup Look
At the end of 2012, Markle was back to her signature blue eye shadow and peach blush combination.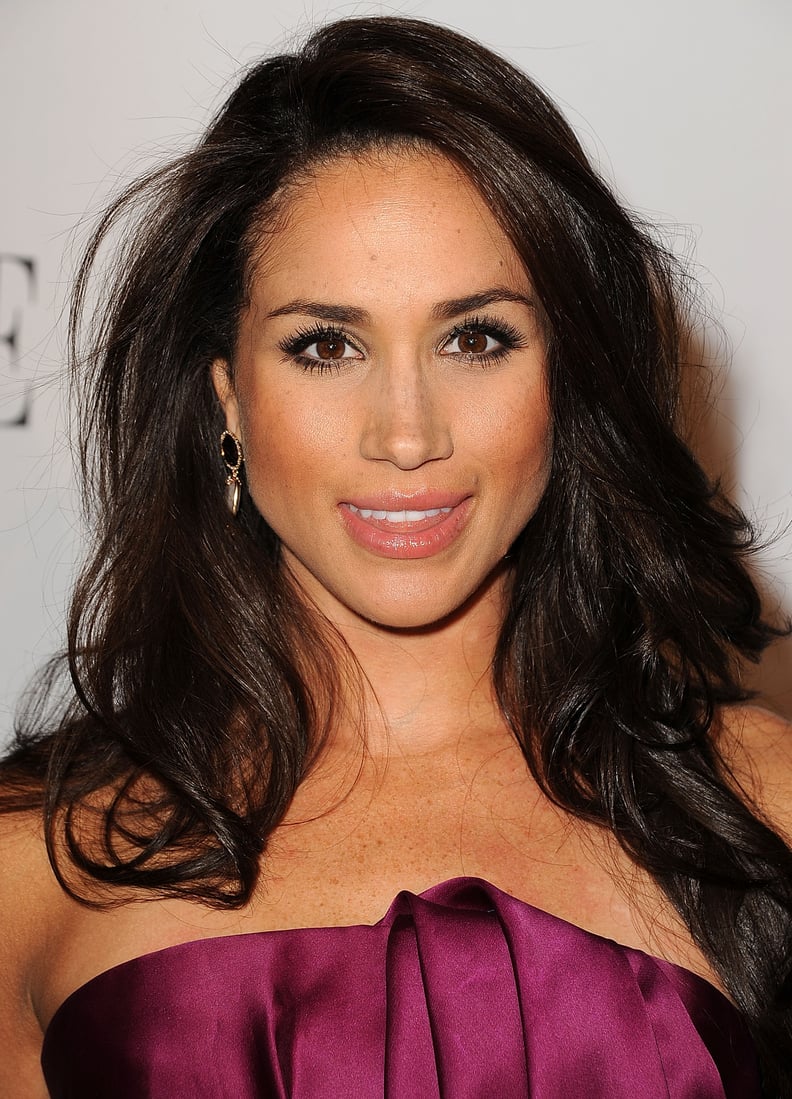 Meghan Markle With Loose Curls
Markle wore her hair in loose curls in early 2013 at ELLE's 2nd Annual Women In Television Celebratory Dinner.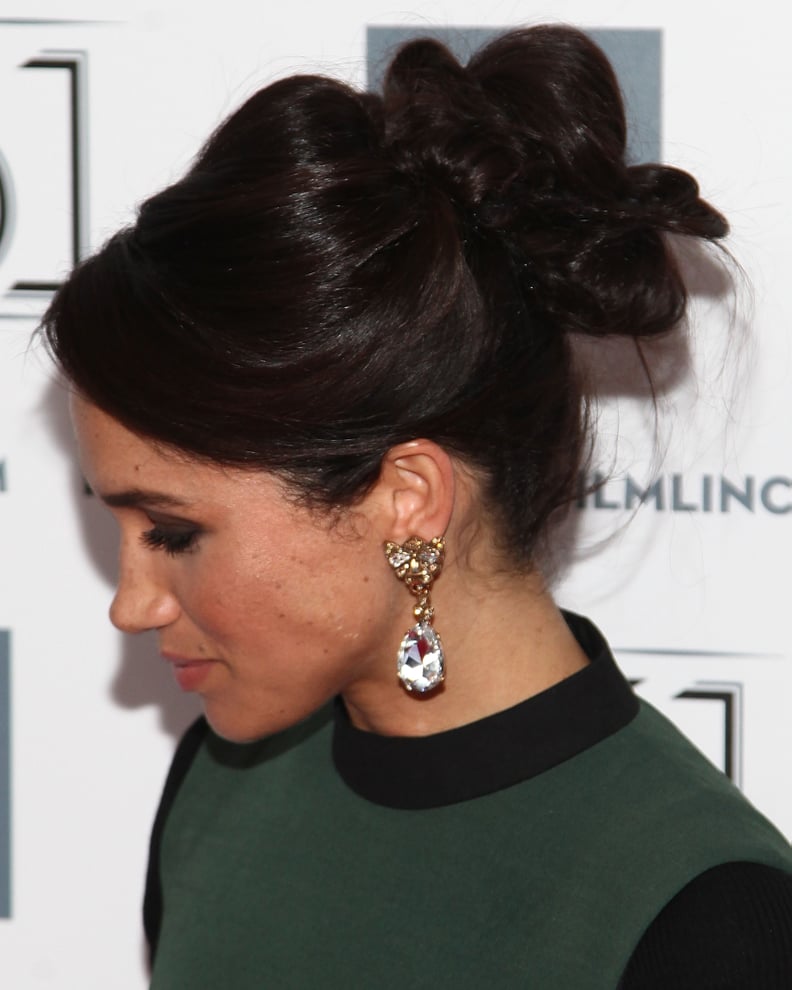 Meghan Markle With an Updo
Later in 2013, Markle wore this elaborate updo to an event honoring actress Cate Blanchett.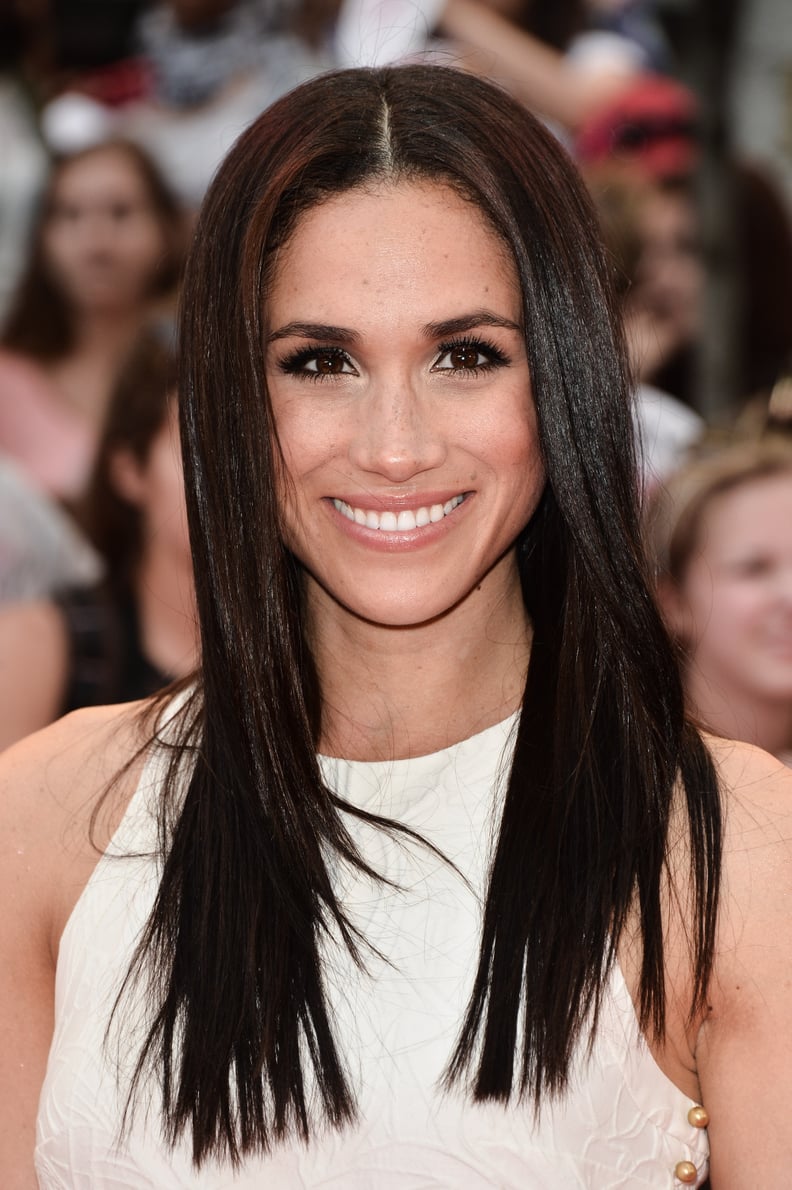 Meghan Markle With Straight Hair
Markle arrived to the MuchMusic Video Awards in 2013 with sleek, straight hair.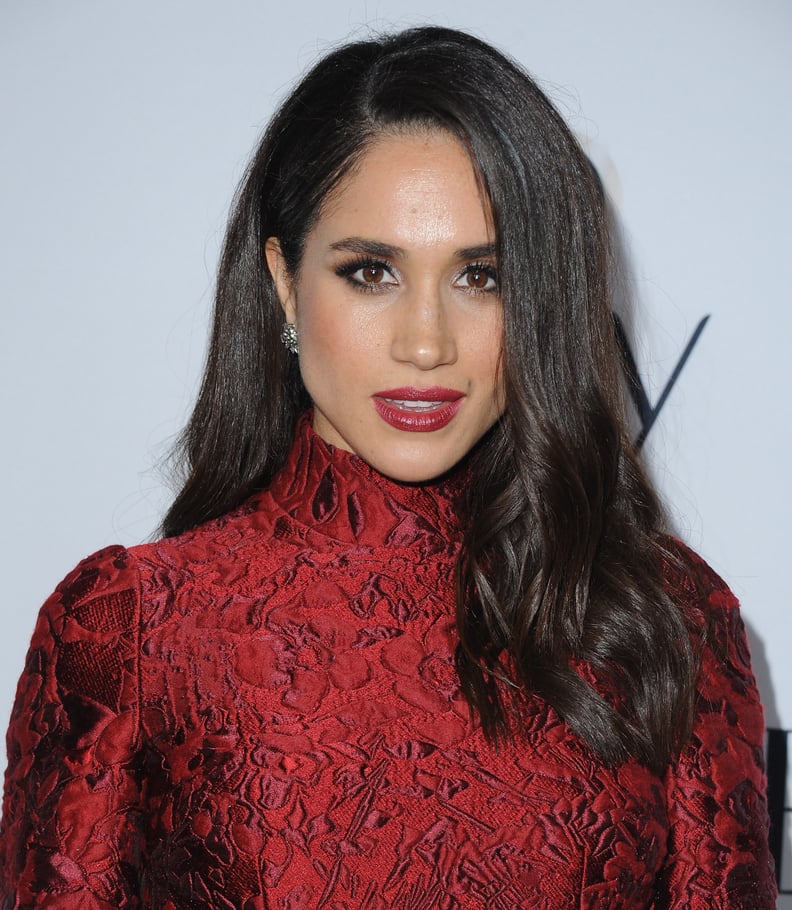 Meghan Markle With a Smoky Eye and Red Lip
Markle deviated from her usual natural makeup look and opted for a deep red lip and smoky eye at ELLE's 6th Annual Women In Television Dinner in 2016.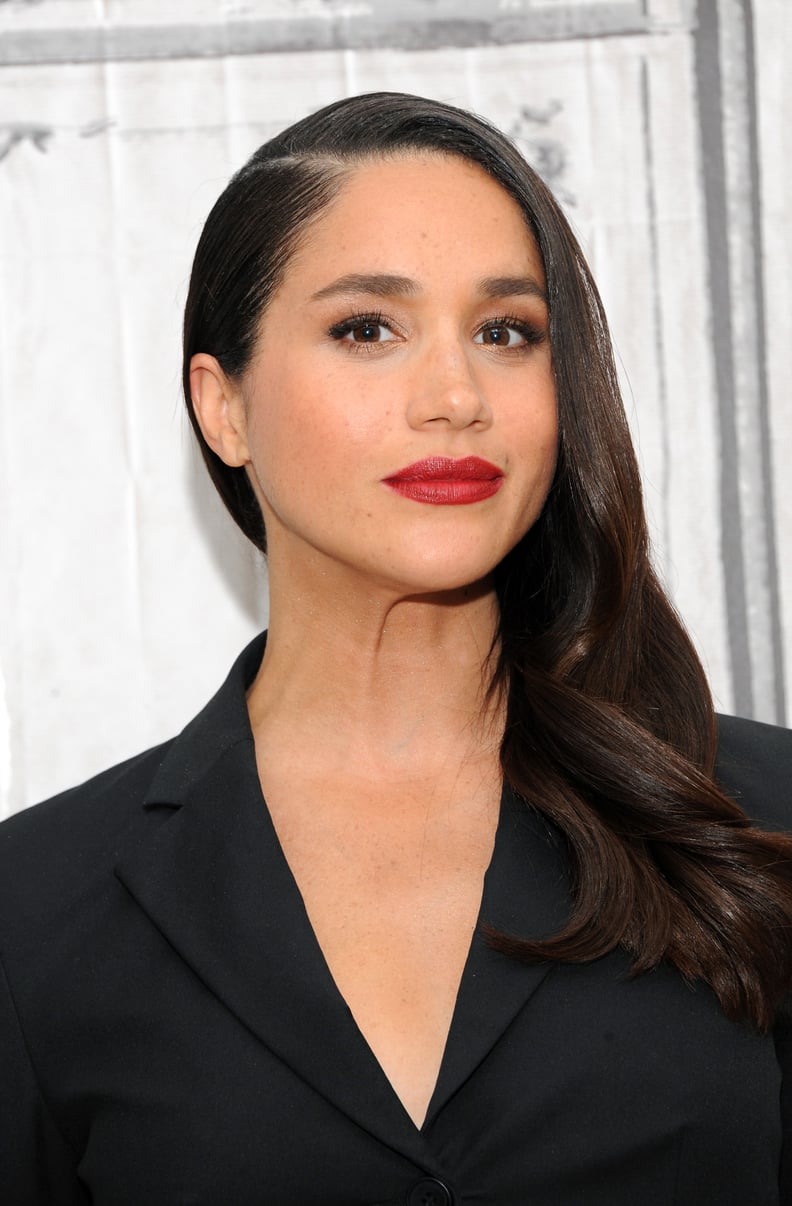 Meghan Markle With a Deep Side Part
Later in 2016, Markle arrived at an event for her show, Suits, with a deep side part and cherry lip.