Miley Cyrus Reacts to Beauty Package From Ariana Grande
Miley Cyrus's Lips Are "on Fire" From Using an Entire Tube of Ariana Grande's Plumping Gloss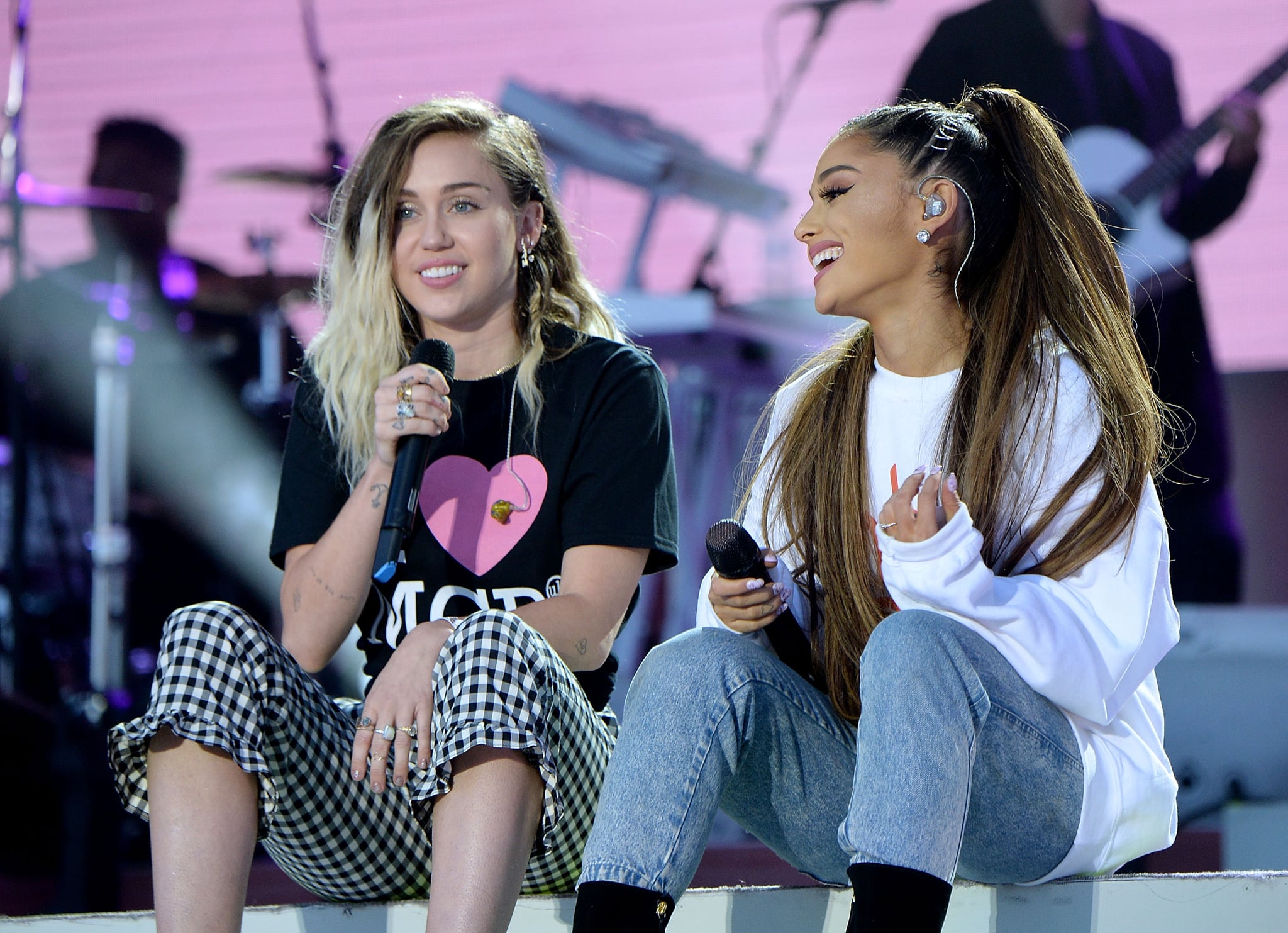 It is official: Miley Cyrus is a R.E.M. Beauty fan. On Nov. 14, the singer commented on Ariana Grande's latest Instagram post teasing her new brand launch and disclosed she has just received her gift box full of products in the mail and "that sh*t is unclockable." But that's not all: Cyrus appears to have a favorite product already. It was only a matter of time.
Cyrus's comment on Grande's post reads, "Okurrrrrr……. Just unboxed my gifttttta that sh*t is unclockable! My lips are currently on 🔥 from using the entire tube of plumping gloss! I loveeeeeee you! 💄" The product the "Angels Like You" singer is referring to is the Utmost Importance Plumping Lip Gloss, which is one of Grande's favorites too.
"There was a lot to balance [for the glosses]," Grande previously told POPSUGAR. "Between the scent, which we were very specific about, making sure it lasts a long time, and, of course, using the right amount of plump."
Chapter one of R.E.M. Beauty launched on Nov. 12, but the clear Utmost Importance Plumping Lip Gloss ($17) is already sold out. Luckily, there are plenty more shades of the Plumping Lip Glosses ($17) where that came from.