Milk Makeup's New Kush Mascara Will Put You in a Daze — in a Good Way
CBD oil is easily the biggest beauty ingredient trend of 2018. From weed manicures to hemp lotions and CBD oils and balms, it seems like every brand is eager to get in on the trend — some brands even emerged because of the ingredient. And thankfully, the stigma against marijuana has now shifted (or at least it's starting to).
CBD is a cannabinoid, but unlike THC — another cannabinoid — it doesn't get you high. The benefits of CBD oil are plentiful: it can help with anxiety, it has anti-inflammatory and anti-acne properties, and it helps with pain management. And, of course, as an oil, it provides conditioning and moisturizing benefits. Can I get an "alright, alright, alright"?
So there's good reason everyone is hopping on the CBD train, which leads us to the latest in marijuana-infused beauty products: Kush High Volume Mascara ($24) from Milk Makeup. Kush promises to volumize, curl, and condition your lashes utilizing CBD oil along with heart-shaped fibers. Because Milk is 100 percent vegan, it wasn't able to use beeswax, a popular binding ingredient in mascara. The CBD oil replaces it and helps the fibers bond to the lashes while simultaneously conditioning your lashes, too.
I got a chance to try the mascara after attending Milk's Los Angeles launch party, and frankly, I'm high on my Kush (mascara) supply. One coat packs a punch, but two coats create dramatic results — I had someone comment that it looked like I had on falsies. (Score!) One thing to note is the tube and handle of the applicator are larger than other mascaras, so it took some adjusting. The bristle applicator is also a bit on the thicker side, which I thought might make it difficult to amp up the root of my lashes but ended up working just fine. I haven't experienced any fallout, either! Overall, I think this product is great for someone who wants to amp up the volume, prefers bristle brushes over rubber, and loves a thicker brush. This won't be my last dance with Mary Jane, I'll tell you that much.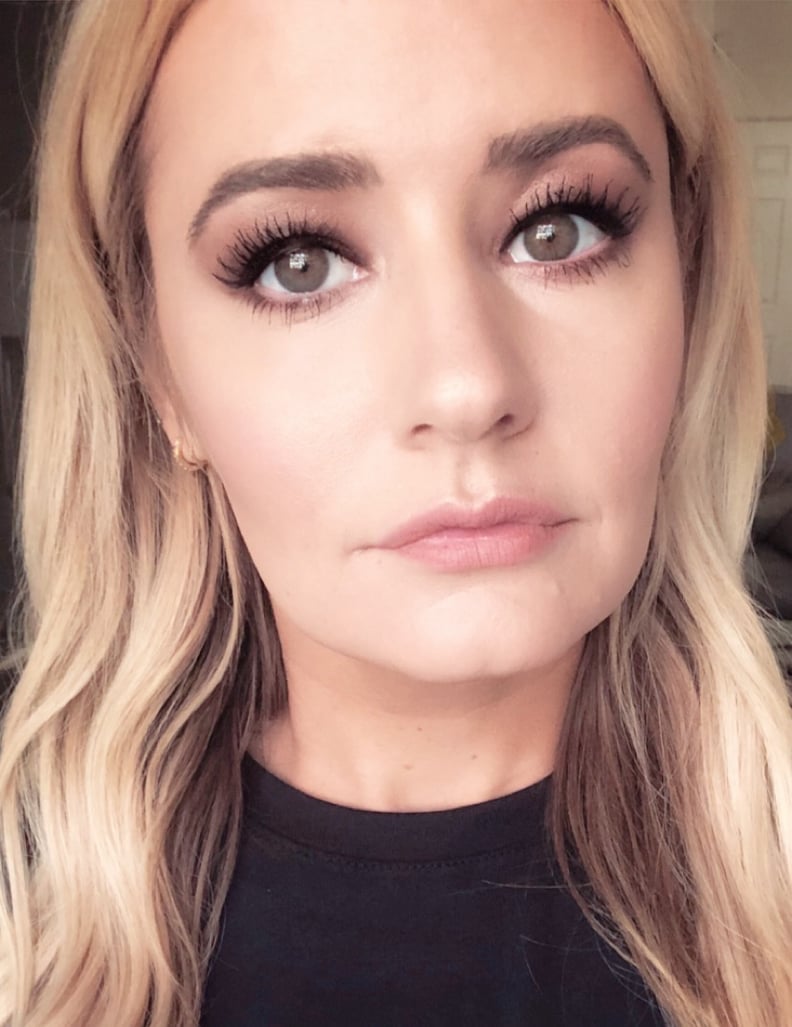 Any cannabis products referenced above are not intended to diagnose, treat, cure, or prevent any disease. The writer is not a medical doctor, and their experience is based on personal use, the results of which may not be typical or intended. The legality of cannabis products varies by state, and readers are encouraged to check their local laws before purchasing and using cannabis products. Nothing in this article should be construed as advice regarding the legal status of cannabis products. Any views expressed in this article by a third-party sponsor are those of such sponsor, and do not necessarily represent the views of POPSUGAR.