Millie Bobby Brown has four known tattoos so far.
Each design is small in size [1] and can be seen on her wrist, collarbone, and back.
See all of Millie Bobby Brown's tattoo here, including the one dedicated to her "Stranger Things [2]" character, Eleven.
British actor and producer Millie Bobby Brown first gained popularity with her role as Eleven [3] in Netflix's "Stranger Things [4]" and has since become a household name. Since its premiere in 2016, fans have been curious as to who she is dating [5], what she is studying [6], and, of course, what's next for her. Any time the star hits the red carpet, whether for an awards show or to promote an upcoming project or movie, people start studying her every detail, including the handful of tiny tattoos often on display along with her outfits. If you've ever wondered what each one means, you're not alone.
Brown is no stranger to tattoos, although her most notable may be the famous "011" tattoo, which represents the number her character is given at the Hawkins lab on "Stranger Things" (she also has the design in real life). In total, Brown has four known tattoos so far, all of which are small pieces of ink placed in various areas of her body: on her collarbone, her wrist, along her ribcage, and on her back. She even debuted some brand-new ink at the "Enola Holmes 2" premiere [7] in November of last year.
If you're interested in learning more about each design, we've broken down each of the Brown's tattoos and their meanings ahead.
Millie Bobby Brown's Ribcage Tattoo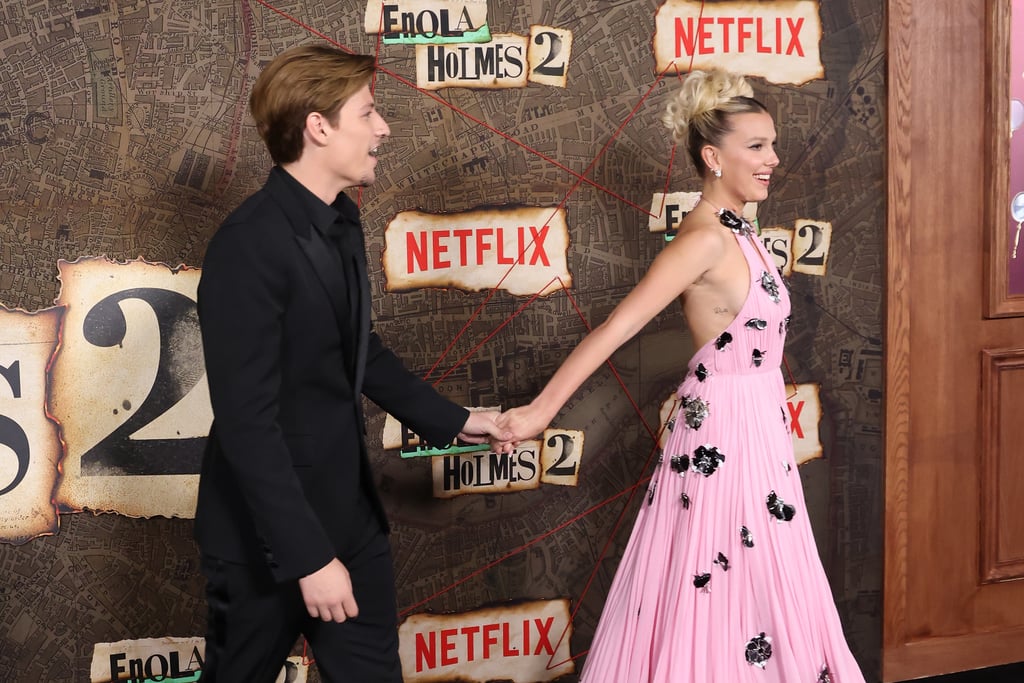 In November 2022, Brown debuted a new ribcage tattoo at the "Enola Holmes 2" premiere. Wearing a plunging halterneck gown by Louis Vuitton, a small tattoo of the name "Ruth" was spotted along her right ribcage. It is thought to be a tribute to her late grandmother, Ruth, who passed away of Alzheimer's Disease in November 2020.
Millie Bobby Brown's "Stranger Things" Tattoo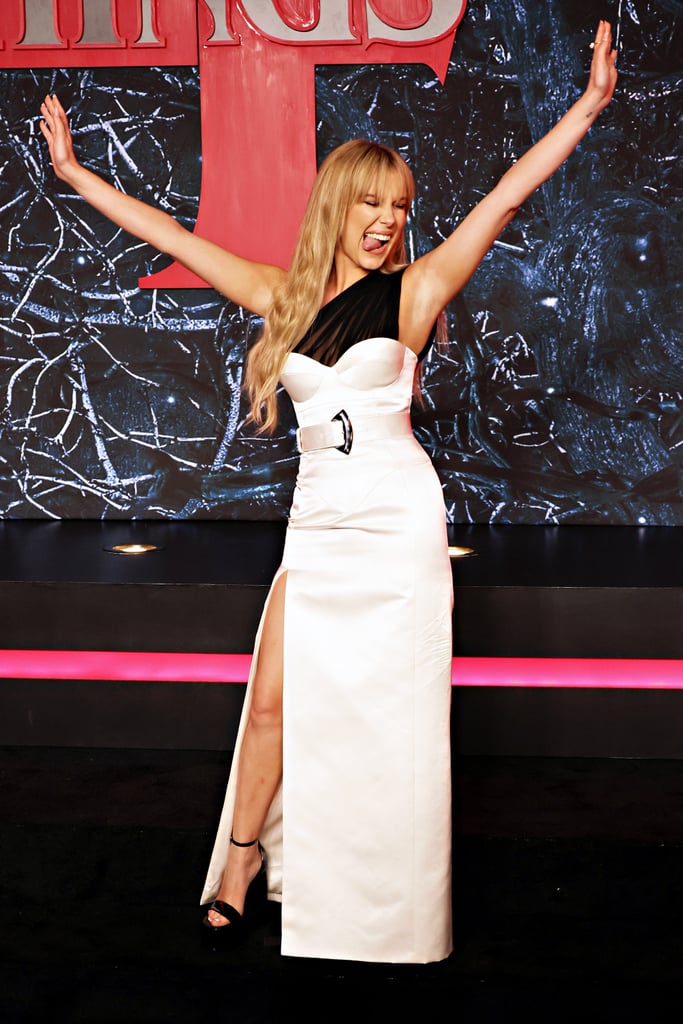 Fans always associate Brown with the "011" tattoo seen on her character Eleven in "Stranger Things [8]," which is indicative of the time she was a test subject in the lab on the show, but the actor also has the same piece of ink in real life. While the tattoo is easy to miss because of its small size, the numbers are etched in simple black ink on her left wrist and are a nod to her time on the popular series.
Millie Bobby Brown's Heart Tattoo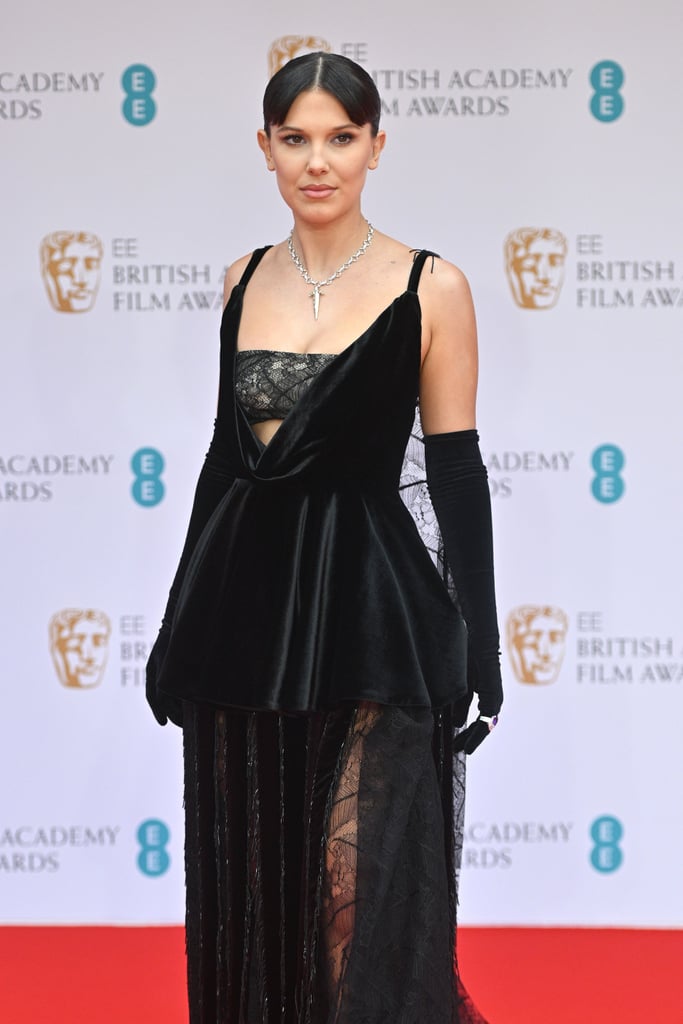 If you zoom in on Brown's collarbone at any red carpet appearance, you'll see a tiny heart tattoo [9] that sits below her left shoulder. While it's unclear when exactly she got the ink, and although Brown hasn't commented on what the heart means to her specifically, heart designs often symbolize passion or love — but it could also be just because it's cute.
Millie Bobby Brown's Rose Tattoo
In addition to the tiny heart tattoo on Brown's collarbone, the actor also has another piece of ink that symbolizes love: a rose. As evidenced in a September 2022 Instagram photo uploaded by her boyfriend, Jake Bongiovi [10], the design is placed on the left side of her back, near her rib cage. She hasn't shared when she got tattoo or its exact meaning.