This Is What That Insta-Famous Pumpkin Spice Latte Deodorant Actually Smells Like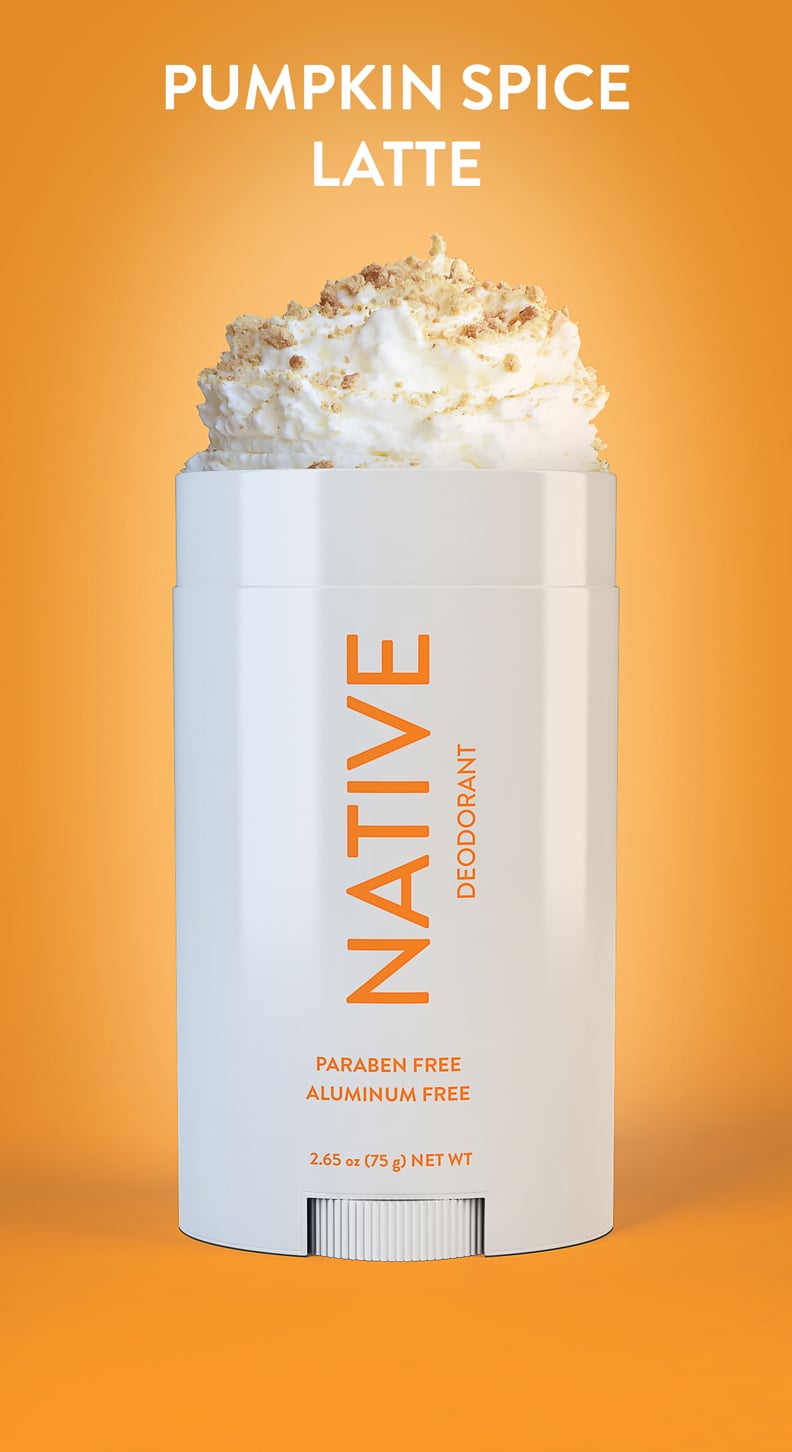 When I first heard there was a natural "Pumpkin Spice Latte" deodorant launching, I was skeptical. I bet you're feeling that way, too, just reading this. Sure, our favorite Fall squash topped with nutmeg and cinnamon (yummmm!) makes sense as a coffee flavor and perhaps even a yogurt or a lip balm. But aluminum-free, "safe" deodorant (that works!) is difficult enough to make, let alone add a delicious scent to it. That said, I have fantastic news: Native Deodorant created this unicorn of a product, and it's actually pretty magical!
While the Native Pumpkin Spice Latte Deodorant ($12) doesn't ship until Sept. 5, I got an early sample to test. Upon sniffing it, I was welcomed by a deliciously sweet and spicy fragrance that definitely made me think of those beloved hot cups of Starbucks PSLs. I do consider myself to be a pumpkin spice connoisseur and megafan, so you can trust my nose. The deodorant also has a hint of citrus (perhaps orange?), giving it a freshness you'd want on your pits.
The 14-ingredient list is pretty rock star, too. It includes easily recognizable ones like shea butter, coconut oil, beeswax, and vitamin E. And in addition to making you smell good, it's also benefiting the skin under your arms. If you have sensitive skin or just performed some sort of hair removal under there, this likely won't irritate you.
If Pumpkin Spice Latte isn't your jam (what's wrong with you?!), then note there are other wonderful fragrances to choose from like Rosé and Mimosa.