I didn't know what my natural hair looked like [1] until three years ago. Straightening your hair, like shaving your legs, was an unquestioned right of passage while growing up in Jamaica. It's not until my hair started thinning and falling out from years of chemical straightening that I decided to discover the beauty of my natural afro hair [2] — and boy, have I learned a lot.
My natural hair journey has been such a joyride of experimentation. Over the past three years, I've gone blonde and brunette [3] and rocked a medium-size fluffy afro and a cropped pixie cut. I've installed box braids [4], passion twists, and rocked different types of wigs. I've come to understand what my curl type is (4a/b with some 3c in the back) and what it needs to achieve the right moisture balance. I've also discovered some truly incredible products, like the best curl creams [5] and deep conditioners [6] for afro hair, while trusting natural remedies like apple cider vinegar, olive oil, and castor oil. But the best thing about growing out my natural hair has been acceptance. Your hair does not, in any way, make you more or less beautiful or feminine. I've reached a point where if my hair were to fall out tomorrow (fingers crossed it doesn't), I would be pretty OK with it — and that, in my opinion, is true growth.
Ahead, check out the dozens of hairstyles I've tried since going natural and the best tips I've learned for maintaining strong hair and a healthy scalp.
Thinning Relaxed Hair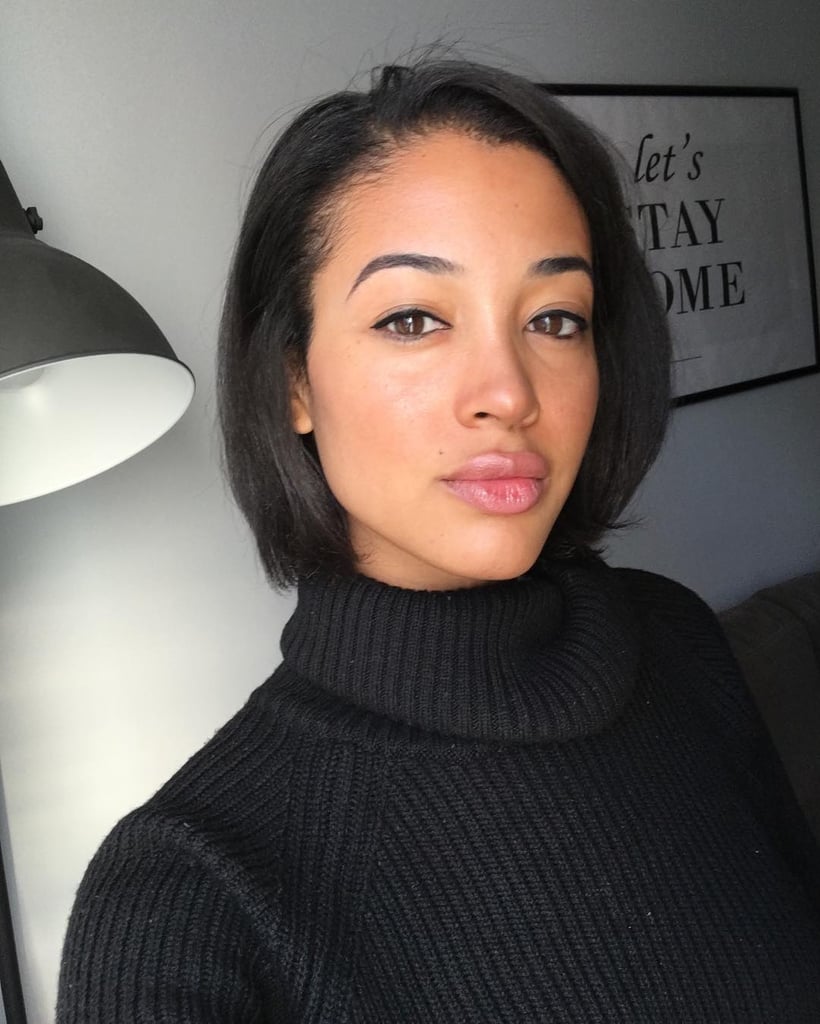 This was a few months before going natural. My relaxed hair was superlong and pretty healthy, considering that I was chemically straightening it every six weeks. It all came crashing down when I trusted a friend's mum to relax my hair, and she didn't use a neutralizer, which meant that the chemicals sat on my scalp and my hair began falling out. What you see in this photo is after that happened, and my straightened hair became quite thin. So, I decided to start my natural hair journey, as I didn't even know what my naturally curly hair looked like — unacceptable!
A Slow Transition to Natural Hair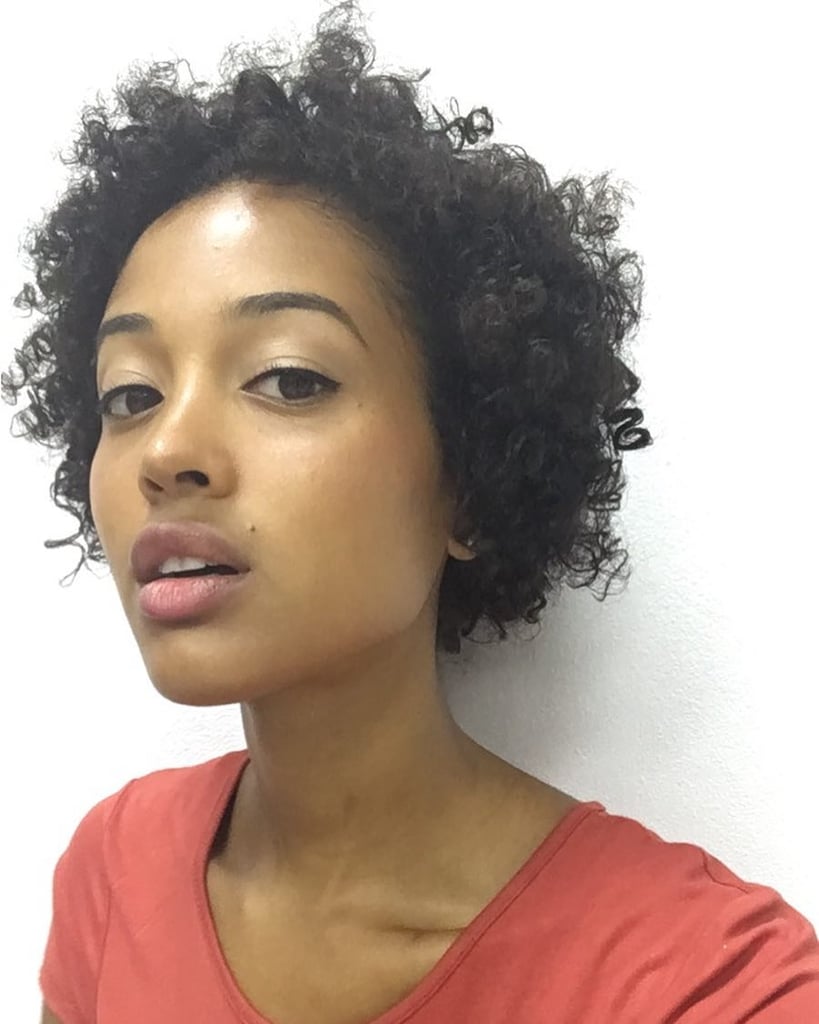 This perfectly coiled tiny baby afro might look natural, but it's not. I wasn't ready for a big chop because I still got a lot of my self-esteem from my hair. So I kind of fooled everyone and myself by using medium-size sponge hair rollers paired with either Creme of Nature Argan Oil Style & Shine Foaming Mousse [7] ($5) or DevaCurl Styling Cream [8] ($28) every couple days to achieve a faux-afro look. This really helped me ease into my natural texture, but you can see that my edges are still chemically straightened.
Half Natural, Half Relaxed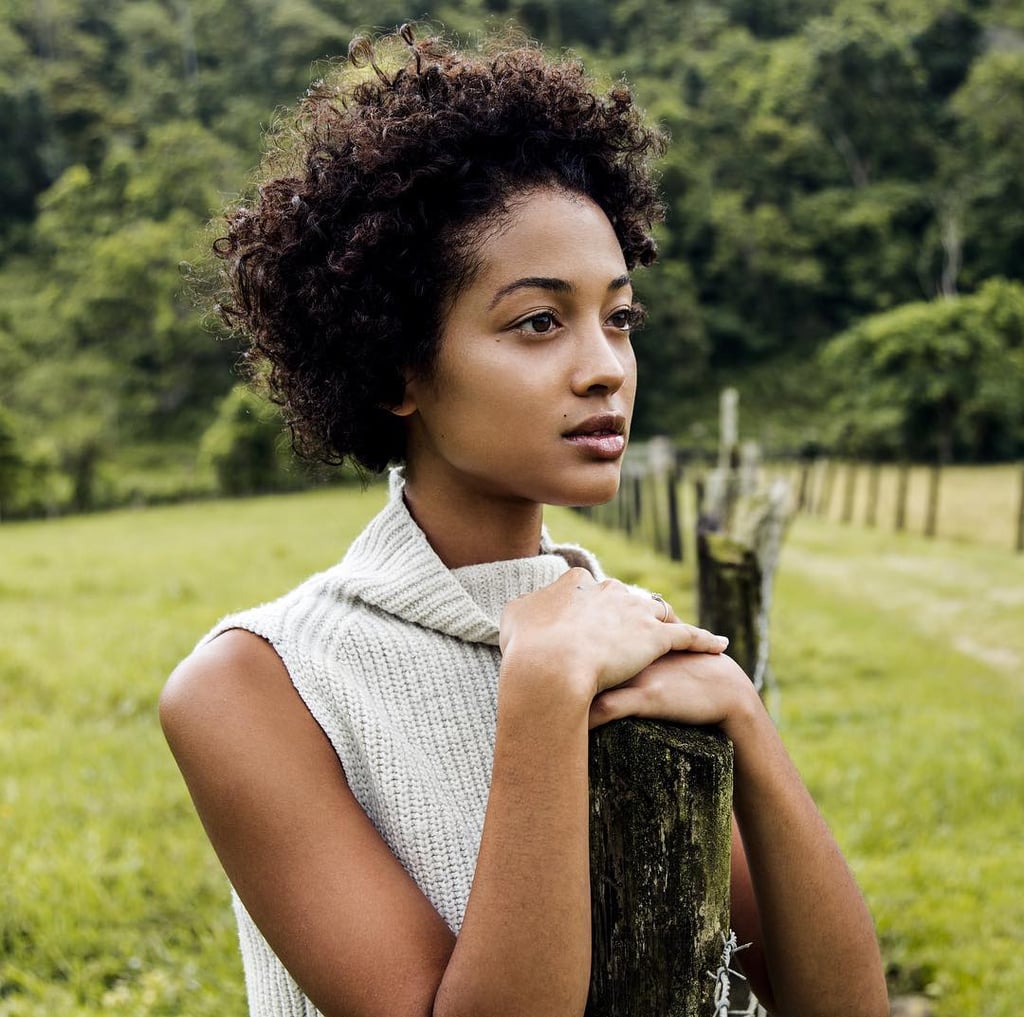 In this picture, my hair is half natural on the roots and midlengths and still chemically straightened from the midlengths to the ends. The sponge hair rollers were amazing for easing into the natural afro look, and no one could tell that my hair wasn't completely natural.
First Time With Box Braids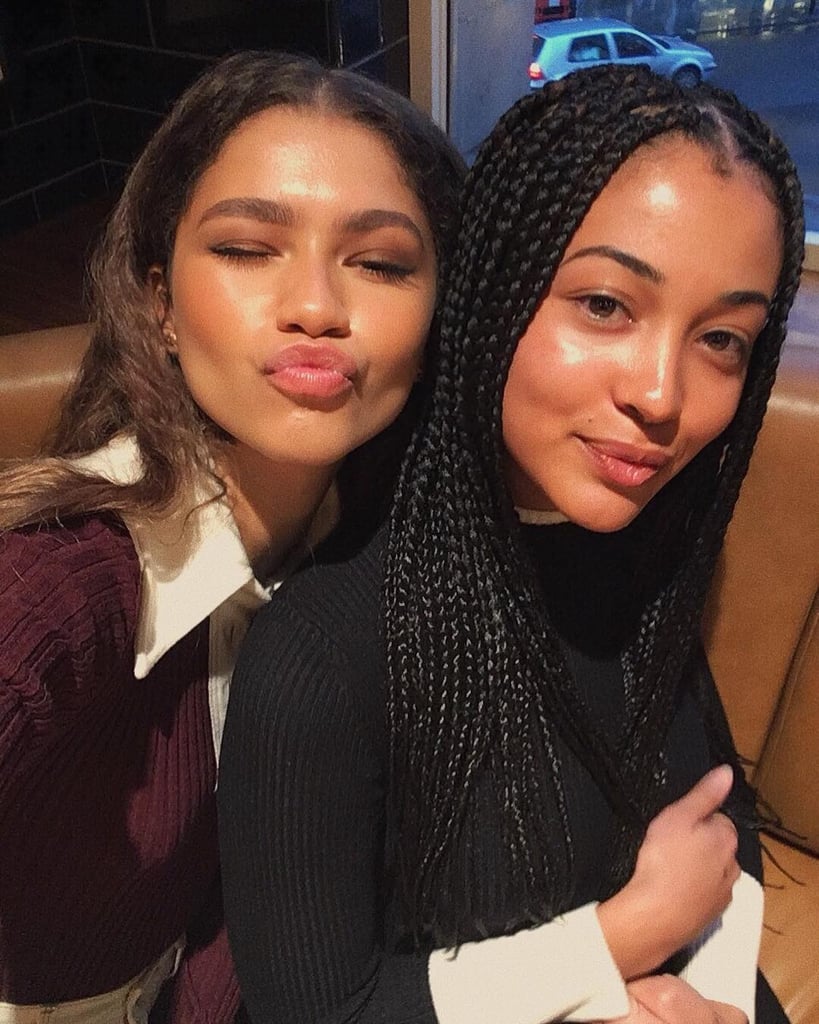 This was the first time I tried box braids, and it encouraged me to experiment more with my natural hair. What I learned from braiding with synthetic hair is that it is extremely important to go to a reputable stylist [9] (unless you can do it yourself). You've got to be careful not to braid your edges and not to make the braids too tight or it totally defeats the purpose of a protective style [10].
To keep my braids fresh and my scalp healthy, I oil my scalp every few days with Taliah Waajid - Vitaminn E Hair & Scalp Oil [11] ($7) and wrap my hair in a Silke Hair Wrap [12] ($65) when sleeping. When the braids get fuzzy, I use a bit of Bouclème Curl Defining Gel [13] ($20) on the lengths of the braids to smooth down flyaways and finish it off with Windle London Light Shine Spray [14] ($26). I also realized that synthetic braiding hair has an alkaline coating that slowly sheds away with increased wear, and that alkaline layer can create major irritation on your scalp. To ease irritation, many people recommend soaking the braiding hair in organic apple cider vinegar before installation. Because I'm a bit too lazy for that, I washed my scalp in apple cider vinegar after the braids had been installed, and I found it worked really well for getting rid of itchiness and dry scalp.
Playing Around With Wigs
I am nowhere close to being able to lay a lace front wig that looks totally natural, but after box braids, I experimented with cheap wigs from the hair supply store. Because I'm really novice at laying the hairline, I started by trying out wigs with bangs, and it was so much fun. It's best to try wigs on short hair, lay your hair down superflat with some styling gel, and keep it smoothed down with a wig cap.
Blond Afro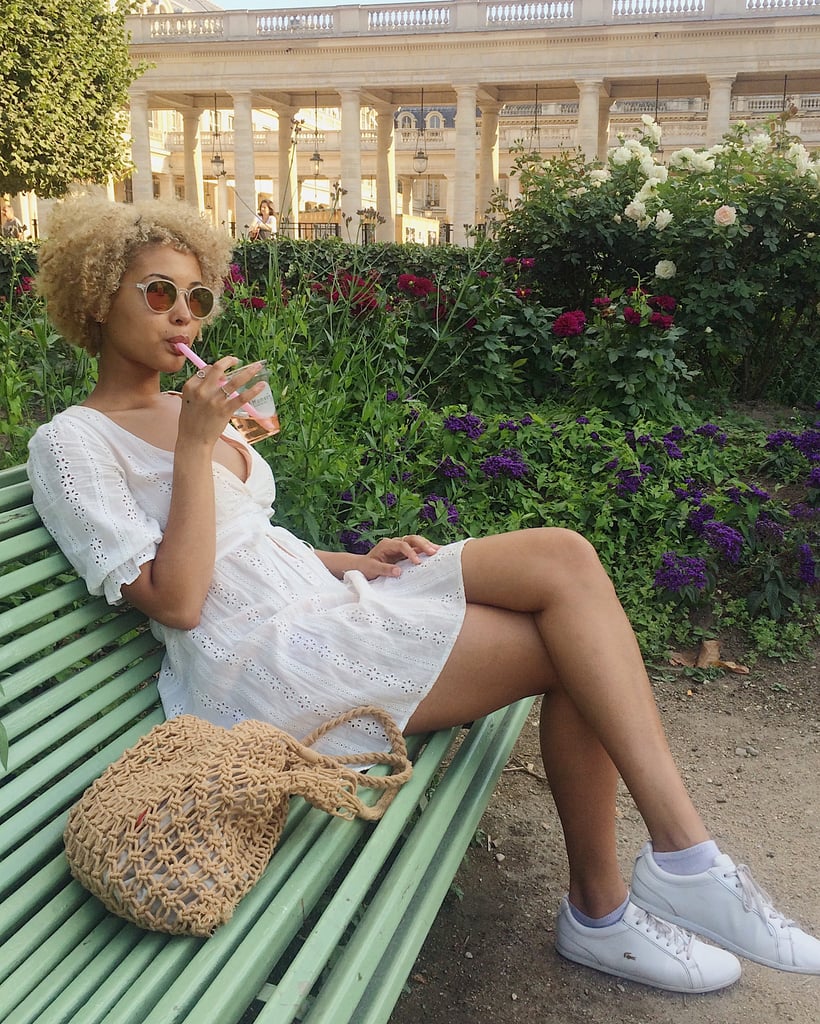 This is the beginning of my hair actually being completely naturally curly. I was starting to see major growth, so why not sabotage that by bleaching it blond? I figured that the beginning of my natural hair journey would be the best time to experiment with blond hair, so I tried bleaching it myself. I didn't really care if I messed it up and my hair broke off, because I had already lived through that dramatic episode.
I would absolutely not recommend bleaching your hair on your own, especially virgin afro hair. Thankfully, I didn't destroy my hair, and you can check out a detailed post on my DIY bleaching process on POPSUGAR [15]. At first it came out superbrassy, and I had to go to a professional salon to cool down the yellow undertones.
No matter how well you take care of your hair, it will become very weak and likely snap off at some point. But if you'd like to rock this style, then I'd recommend a a good deep conditioner [16] and protein treatment. I swear by Shea Moisture Jamaican Black Castor Oil Treatment Masque [17] ($12), Shea Moisture Jamaican Black Castor Oil Strengthen, Grow & Restore Conditioner [18] ($10), Palmer's Olive Oil Formula Deep Conditioning Pack [19] ($2), and Kérastase Blond Absolu Bain Ultra Violet Shampoo [20] ($35).
Cropped Blond Pixie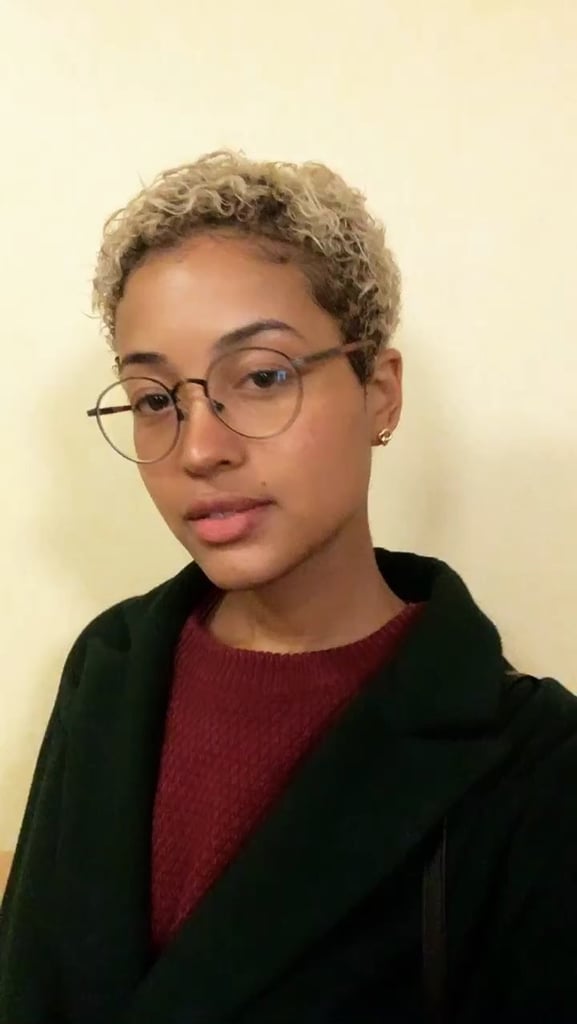 My hair became so damaged from the blond bleaching that I had to cut it all off. I wasn't too fussed about it, because I always wanted to try this supercropped style — which was one of my favorites! But, as you can see, my curls became extremely loose from the bleaching, because the bleach stripped the strength and protein from my hair. To keep the cropped waves looking polished, I would always reach for Palmer's Olive Oil Formula Replenishing Conditioner [21] ($5) and a good a curl cream [22]. My favorite is the Christophe Robin Luscious Curl Cream with Flaxseed Oil [23] ($32).
Fully Natural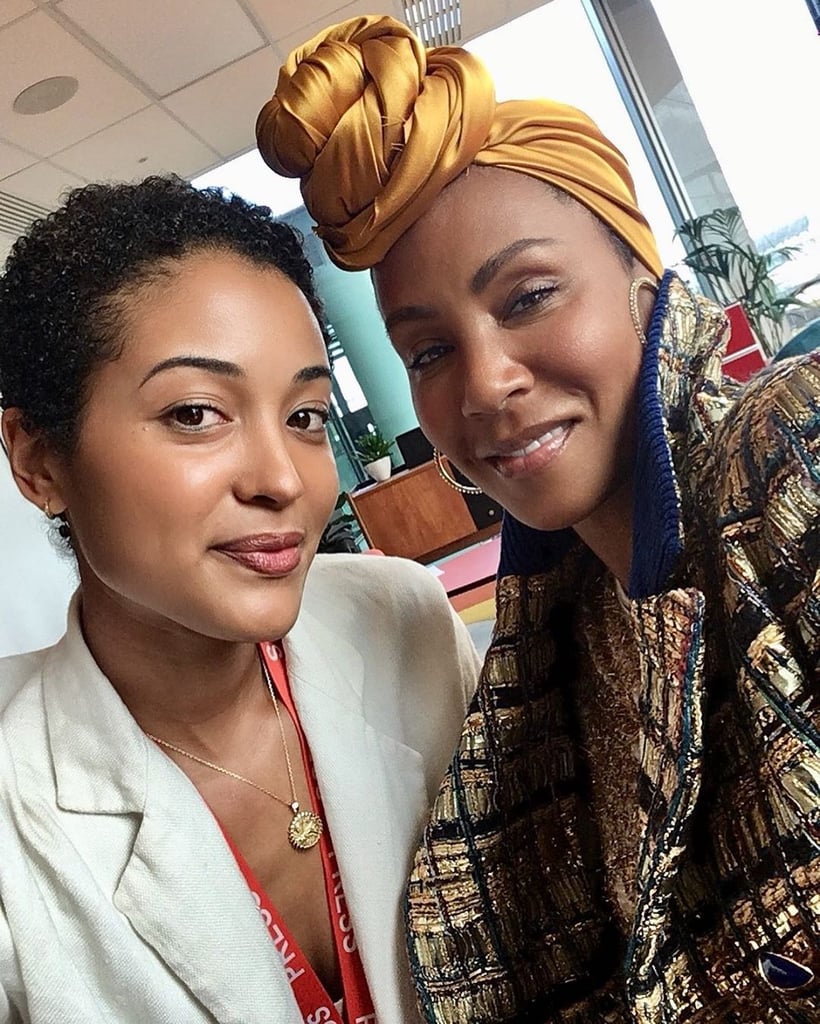 I eventually chopped off the damaged blond ends and returned to my naturally dark hair color. I loved how low-maintenance this style was. All I needed was a cowash and a curl cream. Some mornings, just plain water was enough to achieve curl definition and moisture balance.
Blond Box Braids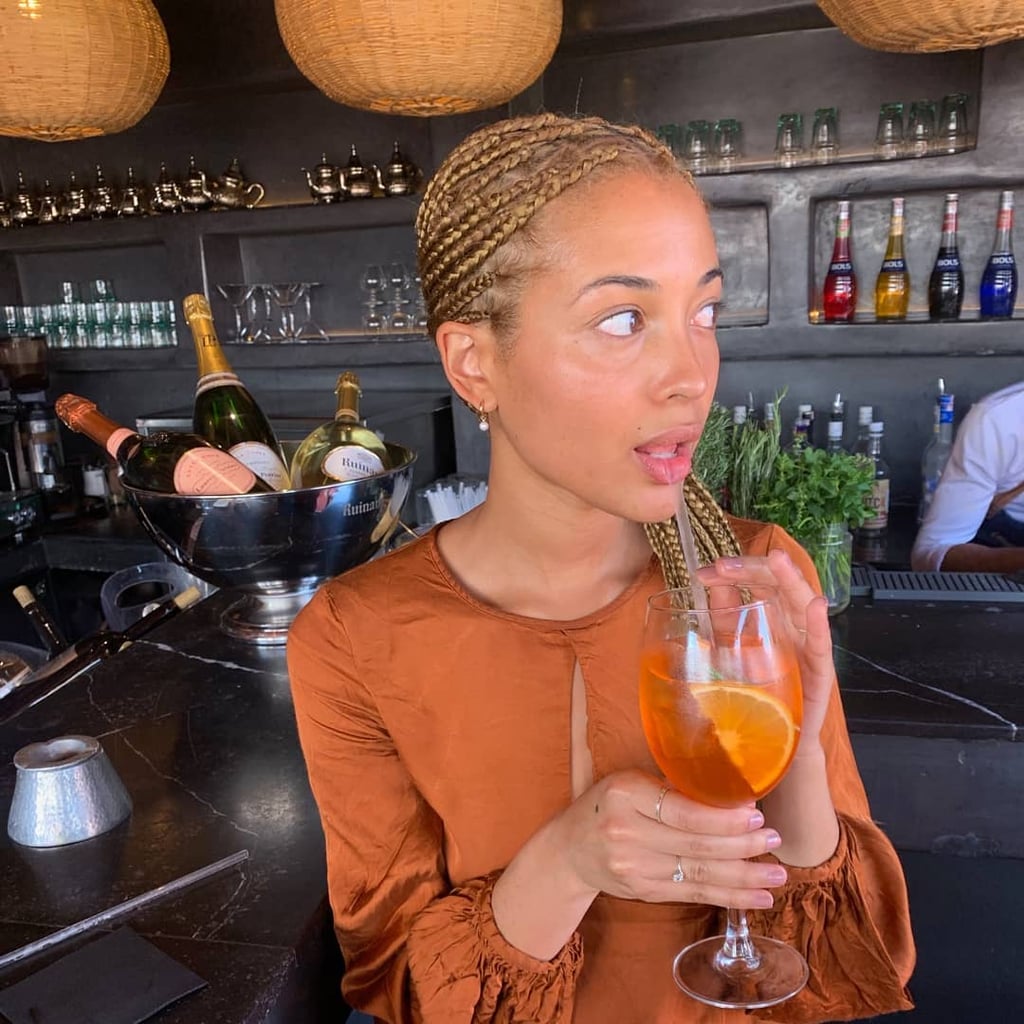 You know I couldn't resist reaching for the bleach again. This time I didn't go superlight (because of the damage), but I wanted to match my roots to this caramel blond braiding hair. How I achieved a matching color was a bit tricky, but I shared a full explainer [24] on my Instagram.
A Natural-Looking Wig
After I graduated from my blond phase, I started playing around with chestnut brown hair. I loved this wig, and I loved having the confidence to wear one without bangs. I made sure to buy a wig that had baby hairs that I could blend into my own hairline more easily. I could have done a bit better at the blending, but I think it looks pretty good for a first try.
Passion Twists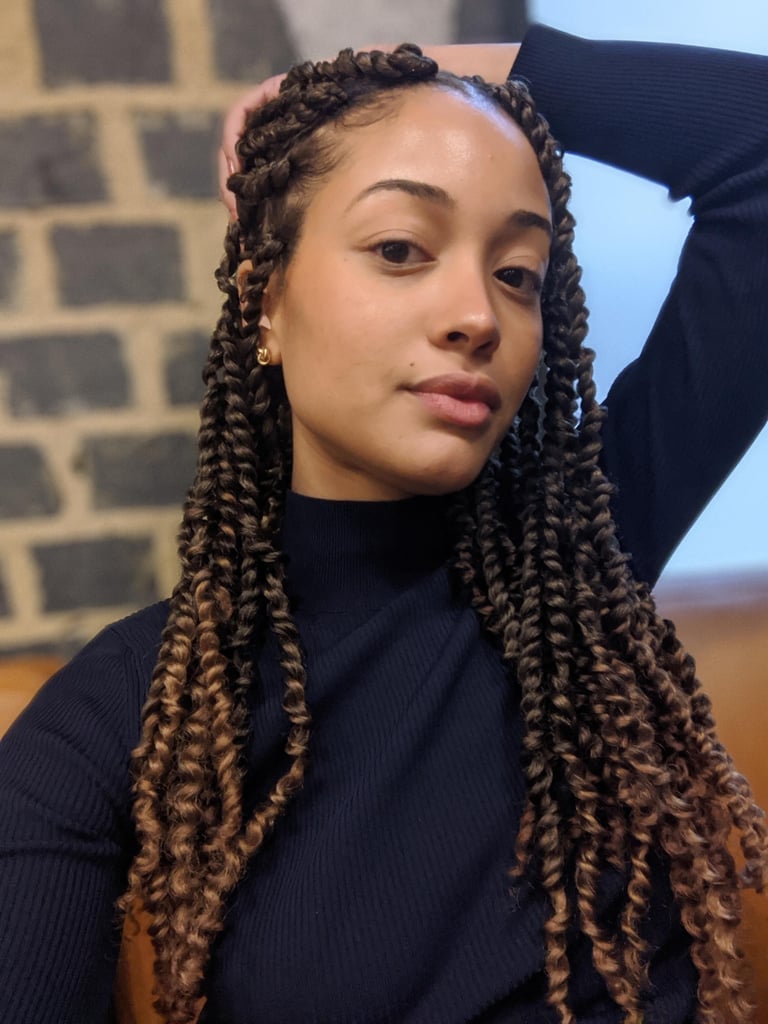 I went through a bit of an ombré phase with darker roots and lighter brown ends. I love the look of passion twists, because they are a bit softer and more whimsical than box braids — plus much lighter on the hair and scalp. For this style, I used about four to five packs of crochet water wave braiding hair in color 1B/27 and installed it with the rubber band method [25]. Although the rubber band method is supereasy, and I think it turned out really well (and took me about four hours), the rubber bands are not good for your hair because they can lead to friction and breakage. I'm in the process of re-creating this style with the "no rubber band method" — with me luck.
Stacked Bun Hairstyle Inspired by Lupita Nyong'o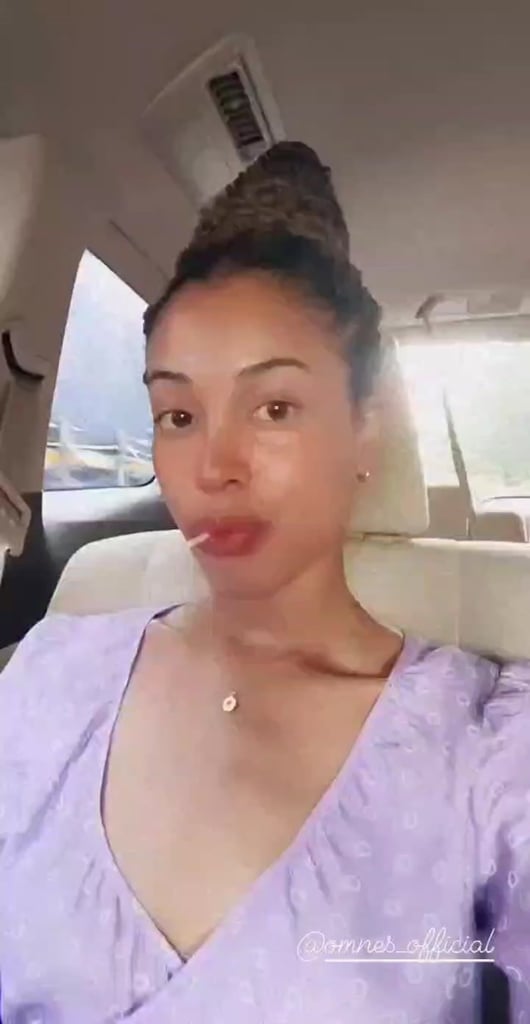 For this style, I was inspired by Lupita Nyong'o stacked bun hairstyle [26] she wore to the 2016 Met Gala. I took the passion twists and secured them with a hair tie in the centre of my head. Then, I very carefully twisted a few strands at a time around the centre point to make this architectural-looking stacked bun. I felt so regal, and dressed up, and the tension gave me a temporary face lift — ha! This was definitely one of my favorite natural hairstyles that I've ever tried! Check out the next photo for a side profile.
Stacked Bun Hairstyle Inspired by Lupita Nyong'o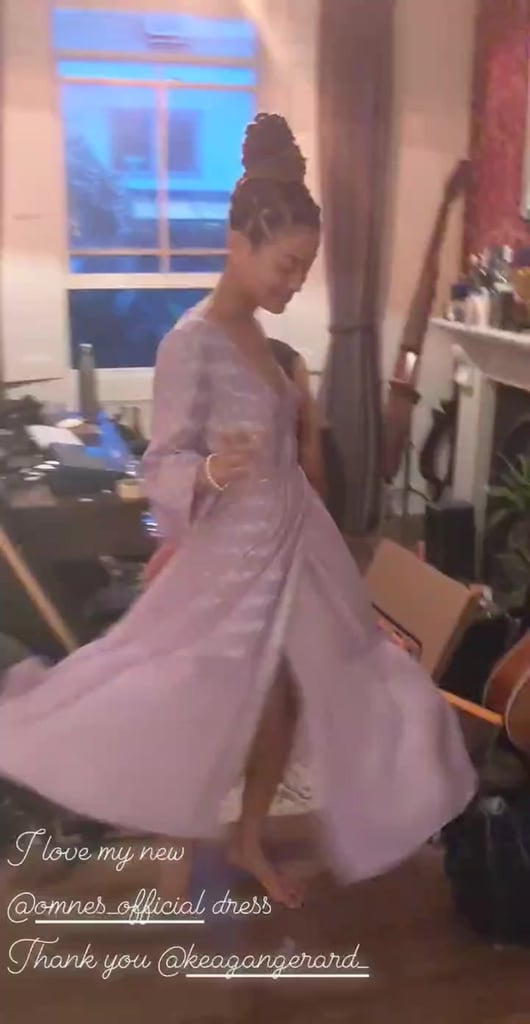 Lazy Girl Slicked Back Bun and Bandana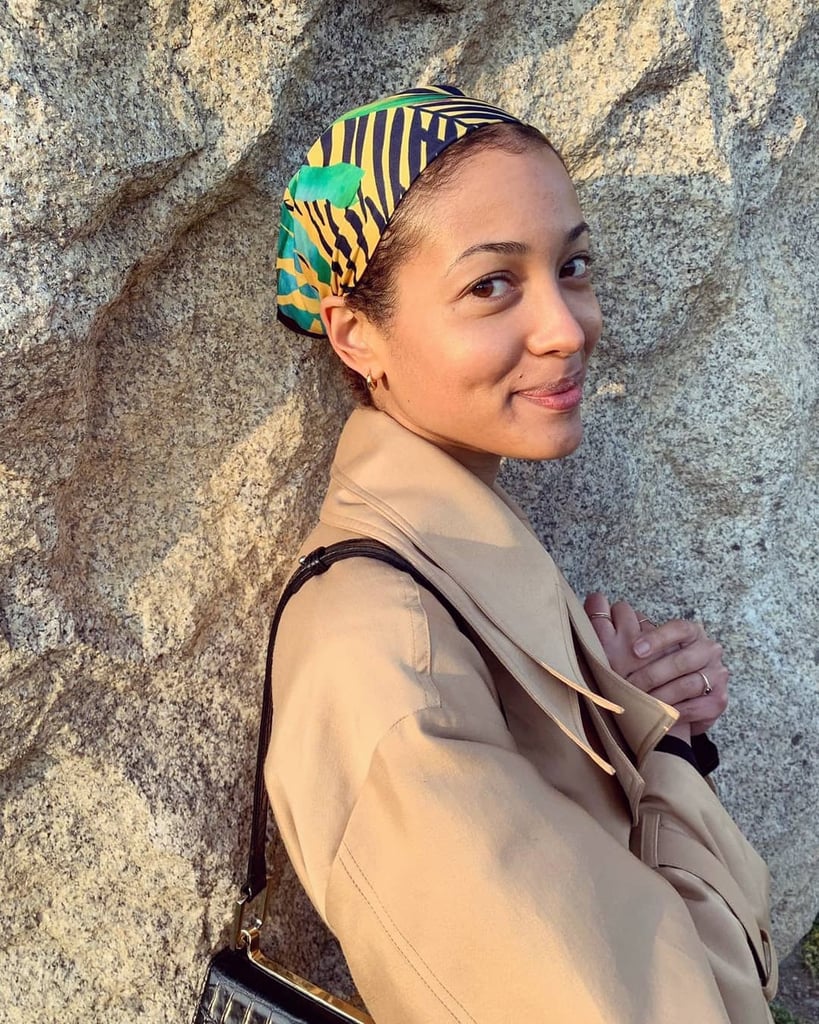 I've recently decided that I'm going to allow my hair to grow and take a very long break from the bleach. When I have absolutely no energy to make my hair look cute, I either do a wash-and-go or I'll centre part my hair and do a slicked back bun. Lately, bandanas have become my best friend for a bad hair day, and for a few fun ways to style yours — check out my scarf styling gallery [27] on POPSUGAR.