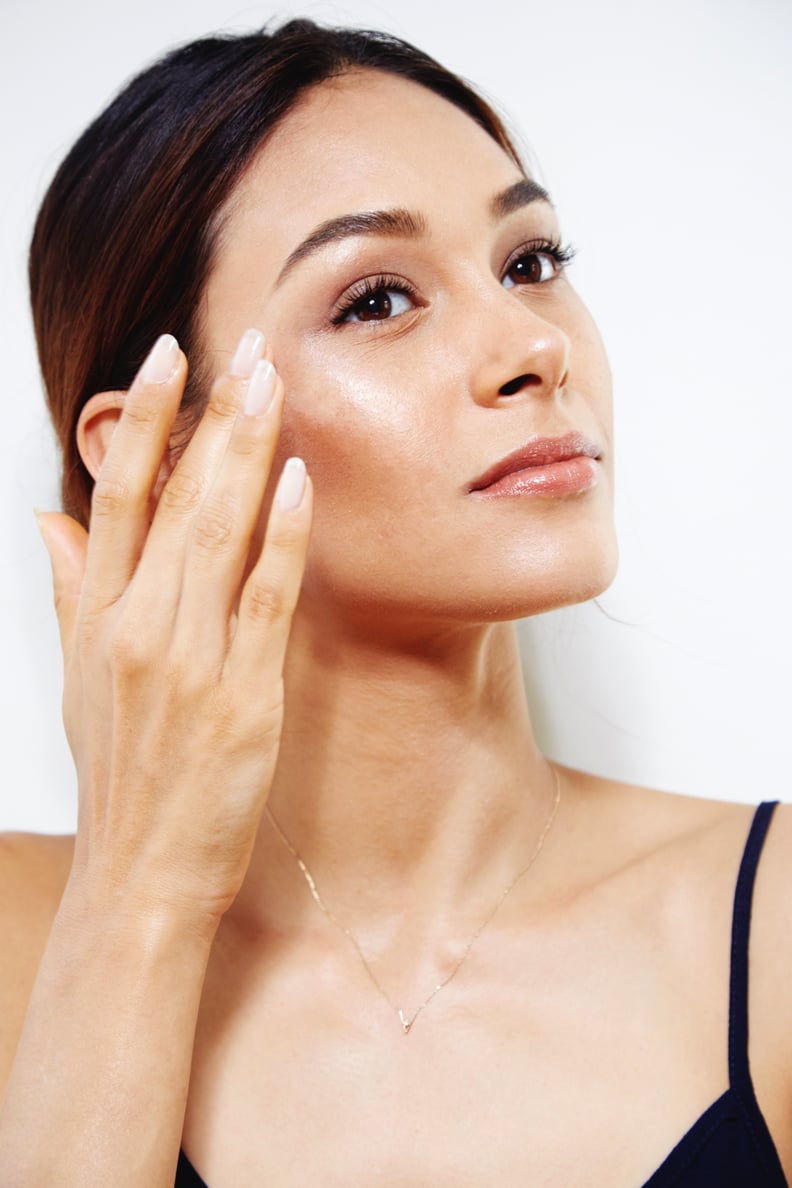 POPSUGAR Photography | Benjamin Stone
POPSUGAR Photography | Benjamin Stone
As POPSUGAR editors, we independently select and write about stuff we love and think you'll like too. If you buy a product we have recommended, we may receive affiliate commission, which in turn supports our work.
If you opened my bathroom cabinet, you'd easily be able to find the link between all my products: they should, in theory, give me a glow that could rival Rosie Huntington-Whiteley's. But, you see, that's the problem. While the theory sounds great, the reality generally is disappointing, and I always end up having to rely on a good dose of my favorite highlighter. Well, after months of trying countless sheet masks, clay masks, serums, and other moisturizers, I have finally found my holy grail, glow-inducing product — and it costs less than £5.
Inspired by Korean beauty, the Neutrogena Radiance Boost Hydrogel mask ($3) is unlike any other sheet mask I have ever tried. Split in two different parts and made out of hydrogel material, it perfectly wraps around the face like a second skin. Enriched in vitamin B3 to help boost skin's glow, it doesn't drip everywhere and doesn't slip, allowing you to get on with your life as you let the product sink into your skin. What is perhaps even more impressive, however, is the fact that the mask is infused with the equivalent of an entire 30ml bottle of serum.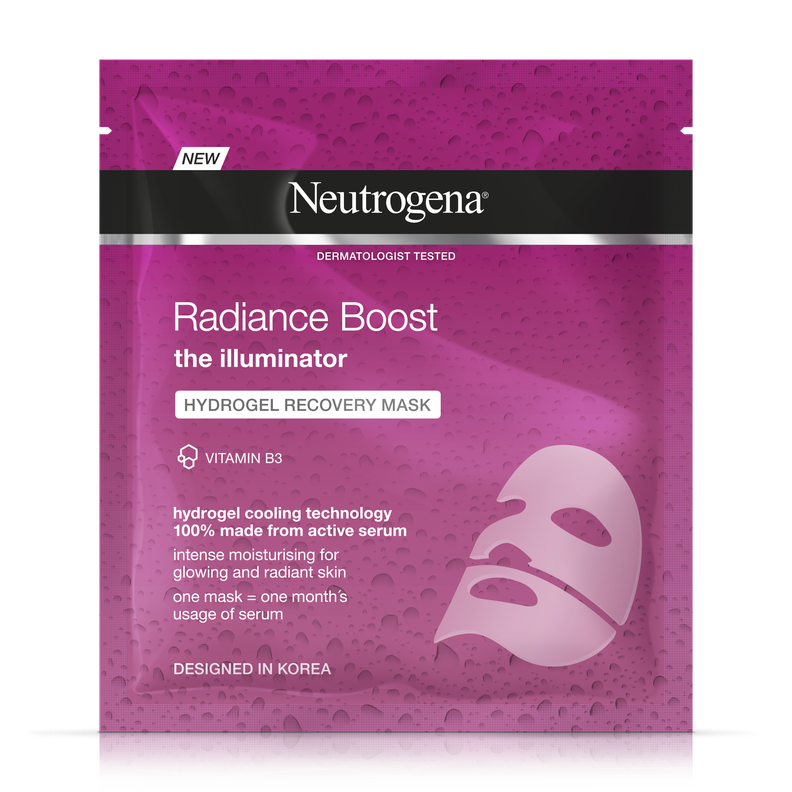 Although it is recommended to leave it on for 15 to 30 minutes, I took it off after 40 minutes (puppy videos are distracting, what can I say). The first thing I noticed was that my skin had absorbed all the product that was on the hydrogel sheet — so much so, in fact, that there was no excess left for me to rub down my neck. The second thing was how fresh and soft my face felt. And the last one was how beautifully glowy and healthy I looked. The next morning, that wonderful glow was still there, and I thoroughly enjoyed enhancing it with a drop of Yves Saint Laurent Touche Éclat All-In-One Glow Foundation ($48).
As someone who has suffered from acne-prone skin for the past decade, glowy had never been part of my vocabulary — so saying that I was impressed and pleased by the result of this Neutrogena mask would be a big understatement. For the first time in a long time, I have not only found a skincare product that does exactly what it says on the packaging, but also a new beauty staple that I know I can rely on when my skin needs a little boost.
Rosie Huntington-Whiteley, I'm coming for your Glow Queen title.