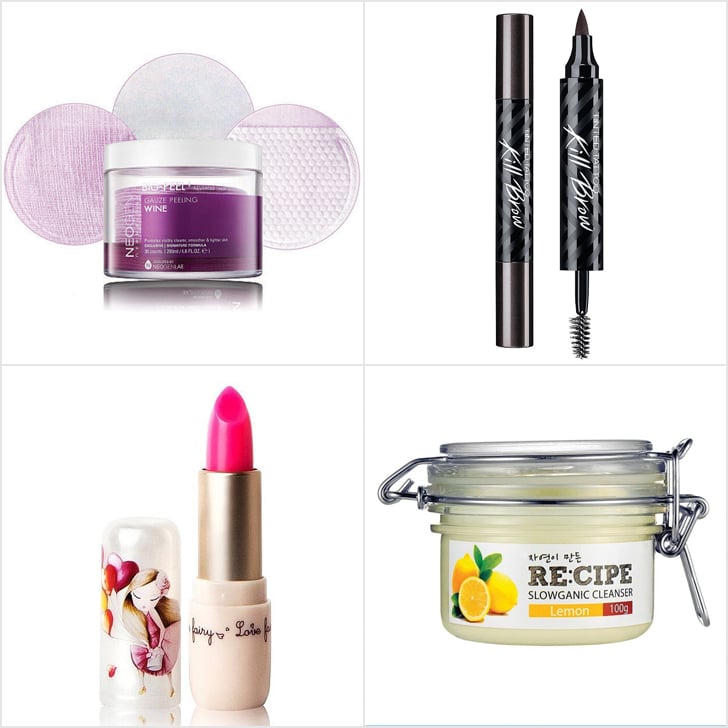 As POPSUGAR editors, we independently select and write about stuff we love and think you'll like too. If you buy a product we have recommended, we may receive affiliate commission, which in turn supports our work.
There's no denying my insatiable appetite for Korean beauty products. Throughout the years, I've been doing a lot of "Seoul searching" and have come to love many of the beauty mecca's groundbreaking makeup and skin care innovations. BB cushion compacts have replaced my tinted moisturizers and cream foundations, and I've swapped sheet masks and essences for peel-off facials, clay masks, and toners. If you, too, are itching for the next big Korean launch, I rounded up 10 Korean products that are gaining popularity abroad and are sure to be making a big splash stateside soon. I'm calling it. Check 'em out, and start stocking up on these new Korean cult favorites for your beauty routine.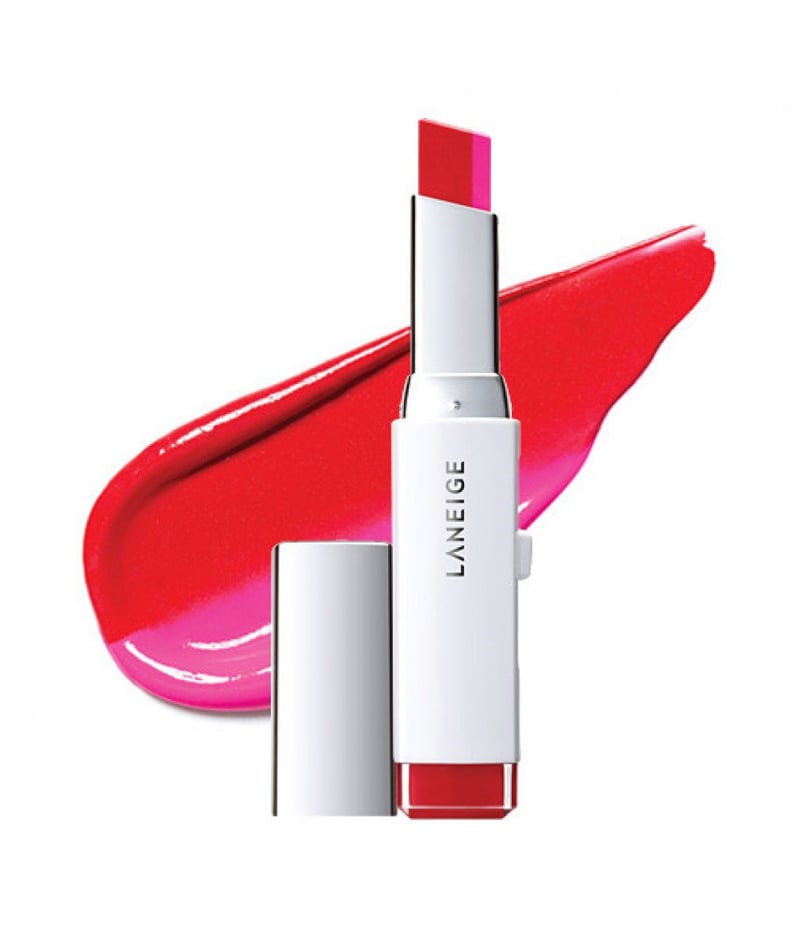 Laneige Two Tone Lip Bar
Mastering ombré lips just got so much easier with Laneige's Two Tone Lip Bar ($24), which comes in 10 rich dual shades. The gel formulation leaves a glossy finish that complements a fresh, dewy look. If you're new to gradient lips, consider softer colors like Red Blossom and Pink Salmon. The combination of light and darker tones helps contour your pout, giving it depth and definition.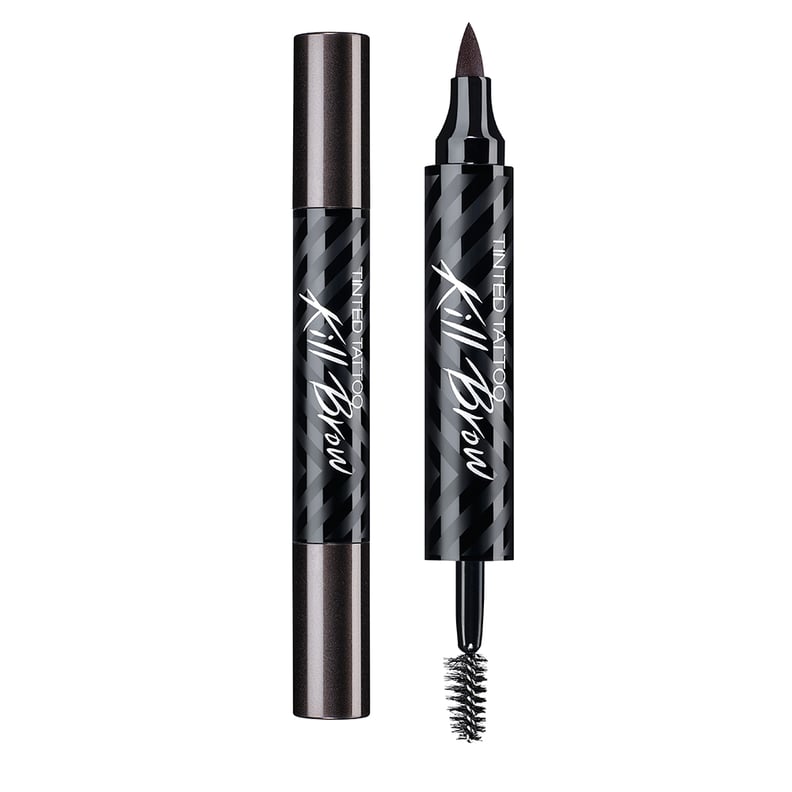 Clio Tinted Tattoo Kill Brow + Eyebrow Shaping Kit
Korean girls are serious about their eyebrows. While straight arches are a big trend in Korea, bold brows are more popular stateside. You can achieve the style you want with Clio's Tinted Tattoo Kill Brow + Eyebrow Shaping Kit ($25) — it tattoos highly pigmented, lasting color in your brows. The felt pen on one side allows you to color in your arches and fill in sparse areas, and the brow mascara on the other end helps you create the illusion of fullness. The tattoo lasts for about a week, minimizing your morning makeup routine.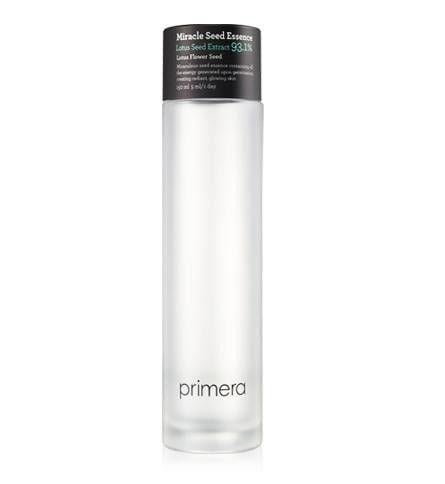 Primera Miracle Seed Essence
Move over, snail cream! Lotus seed extract is the new "miracle" ingredient, and this skin-perfecting Primera Miracle Seed Essence ($57) is full of it. Lotus seed extract is rich in linoleic acid, which leaves skin plump and dewy. It also contains amino acids, which help boost age-defying collagen and elastin. The bonus is that the bottle also has markers imprinted on it so you know exactly how much product you should be using. Modi x Unistella Glass Nail Stickers
If you thought gluing rhinestones and gems on your nails added bling factor to your manicure game, cellophane takes it up an extra notch by creating a shiny finish and facets of color. Thanks to celebrity nail artist Eunkyung Park, glass nails have become the biggest trend in Korean nail art. And you won't have to travel across the world to get her enviable manicure. You can purchase her Modi x Unistella Glass Nail Stickers ($3) and follow our DIY tutorial to try at home.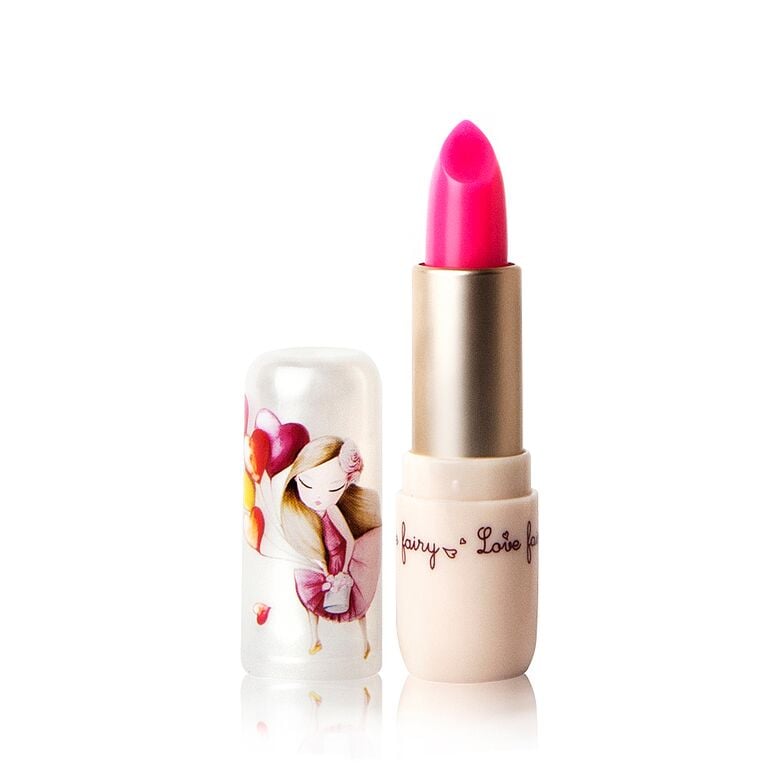 Peripera Love Fairy Tint Glow Stick
There's no better way to fake out the no-makeup makeup look (which is a street style favorite in Korea!) than with Peripera's Love Fairy Tint Glow Stick ($16). This tinted balm hydrates with almond oil and rosa canina and has a unique formula that enhances the natural color of your lips by giving you a custom shade.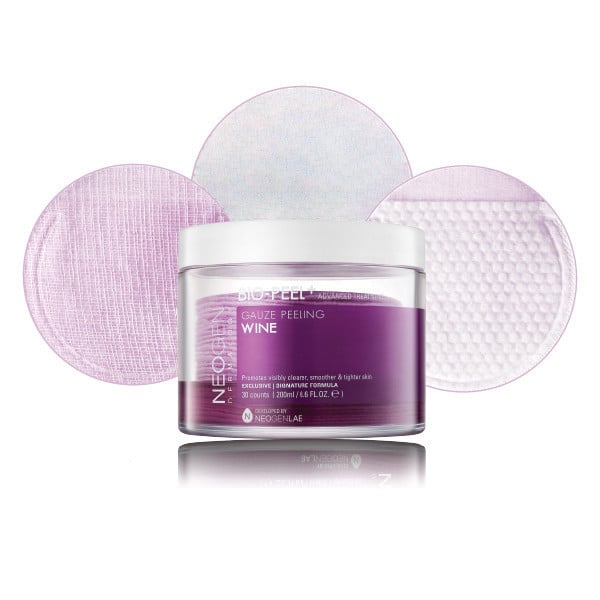 Neogen Bio-Peel Gauze Peeling Wine
If the microbeads in your cleanser irritate your skin, consider these Neogen Bio-Peel Gauze Peeling Wine ($27) exfoliating pads instead. They're infused with red wine, which is naturally fermented and helps with the turnover process. Resveratrol, the antioxidant found in red wine, offers antiaging benefits to help smooth over lines and wrinkles. We'll drink to that!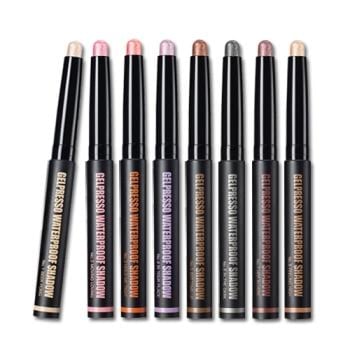 Clio Gelpresso Waterproof Pencil Shadow
Ladies who aren't skilled with makeup brushes will love Clio's Gelpresso Waterproof Pencil Shadow ($22). These simple shadow sticks can help you create a gradient eye look with little fuss. The smooth applicator allows you to glide the pigment seamlessly onto your lid. You can then use your fingers to blend the color.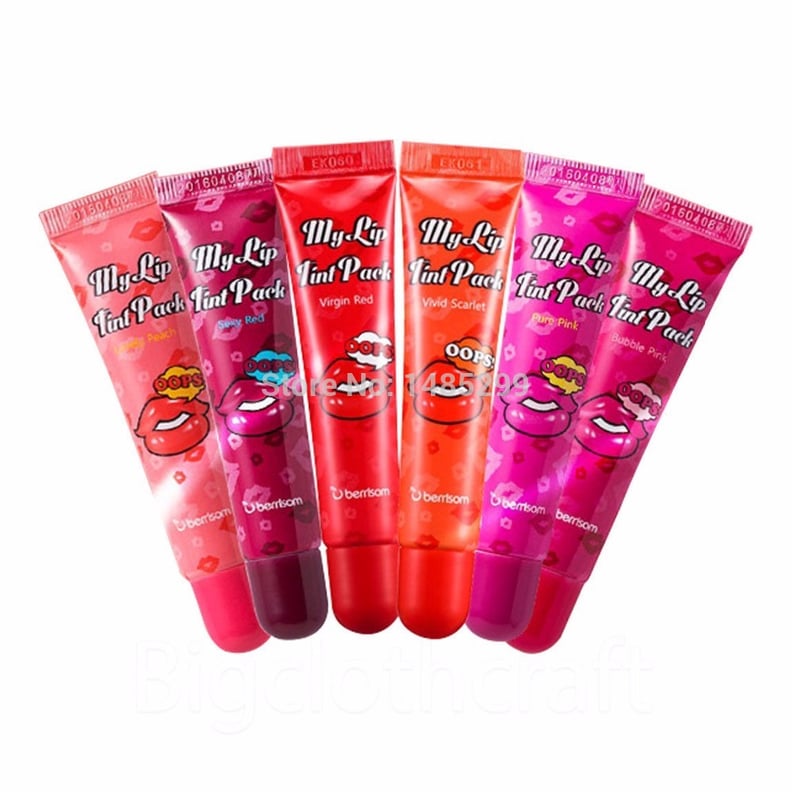 Berrisom Oops My Lip Tint Tattoo
I adore lip tints for their highly pigmented, natural-looking color, but they can sometimes be drying. Berrisom Oops My Lip Tint Tattoo ($10) is the ultimate solution to this problem. Before applying the stain, moisturize with a lip balm. Next, glide the tint thickly on your upper and bottom lips. Wait about 10 minutes for the product to dry, then peel it off and wipe away the excess with a wet towel. Feel free to apply a clear-colored gloss or more balm over to keep your pout hydrated.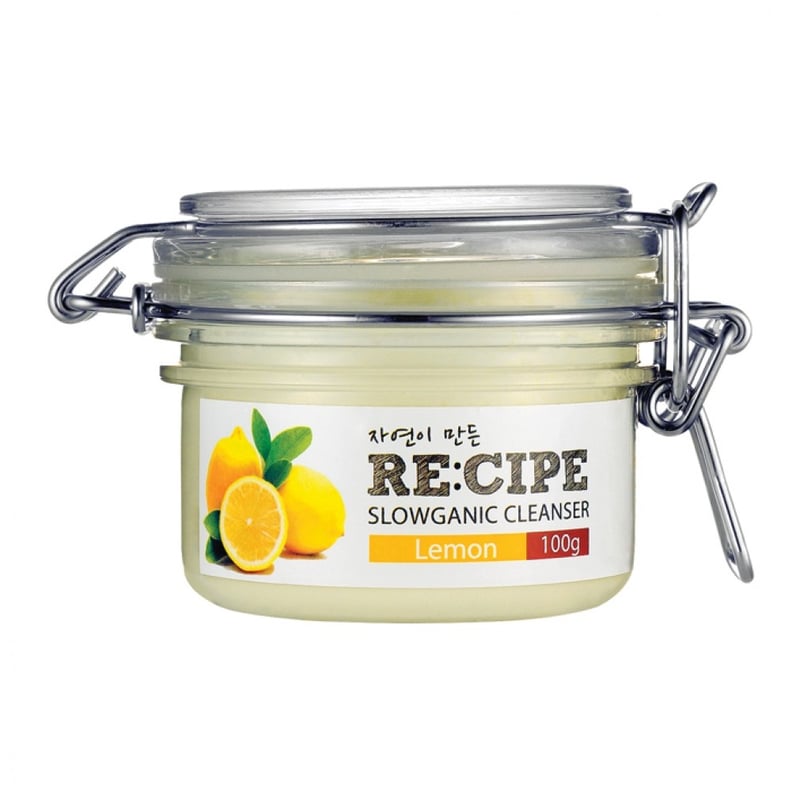 RE:CIPE Lemon Slowganic Cleanser
As we become more health-conscious about the makeup and skin care products we buy, this handmade facial cleanser is a move toward natural beauty. The base of this RE:CIPE Lemon Slowganic Cleanser ($24) is a combination of oils, including almond oil, macadamia oil, evening primrose, and jojoba seed oil. The cleanser applies on with an airy, souffle-like texture but builds up into a rich, pore-purifying foam.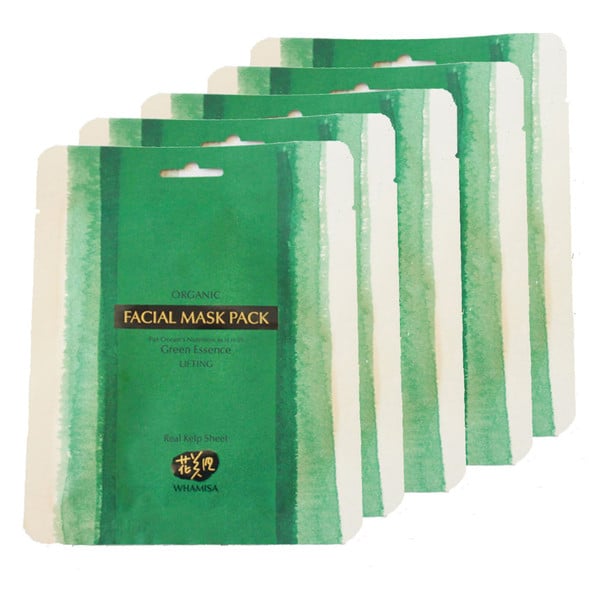 Whamisa Organic Sea Kelp Facial Sheet Mask
If you've jumped on the sheet masks bandwagon, you'll want to try Whamisa's Organic Sea Kelp Facial Sheet Mask ($14). The mask itself is made with 100 percent sea kelp and is infused with bamboo serum. It's great for all skin types and leaves your complexion glowing and hydrated.