This Little-Known Nordstrom Beauty Service Made Me Want to Take 100 Selfies
Paid Content For
Nordstrom
As POPSUGAR editors, we independently select and write about stuff we love and think you'll like too. If you buy a product we have recommended, we may receive affiliate commission, which in turn supports our work.
I'm a clean freak. When it comes to my home, my clothes, and even my skin, I'm always looking for more efficient ways to get cleaner faster, which is the main reason when I heard about the Skin Laundry at the Grove in Nordstrom, I knew I had to check it out.
The promise: a 15-minute rejuvenating laser facial that shows immediate results with no downtime, all done conveniently while holiday shopping, or on a lunch break.
I'm used to a 90-minute facial. How clean could my skin get in 15 short minutes?
On the ground floor, tucked away amidst the bustle of the beauty department of my dreams, I was introduced to the Skin Laundry team who spent thoughtful time explaining what exactly was about to happen (as well as filling me in on some of the other beauty services Nordstrom offers).
The Laser & Light Facial, which costs $75, is a two-step deep-cleansing facial using two types of lasers: a YAG laser, which penetrates deep into your skin's second layer to produce collagen and vaporize debris, and an intense pulsed light (IPL), which helps diminish redness and acne-causing bacteria.
Before we got started, the nurse took three iPhone photos of my skin to make sure I was an ideal candidate for laser. Given the quickness of the facial and the fact that I was inside a department store, I was impressed (and reassured) that they were taking the time to really make sure this was the right treatment for me. Within two minutes, we received clearance from the doctor on the other end of the text message.
"This may smell weird," the nurse warned me. "Your skin isn't burning. It's just all the toxins and debris that are coming up."
Smell it did. Sort of like burning rubber. The YAG laser was less painful than a bikini wax and kind of felt like pins and needles, but in my face. It lasted about five minutes and while it wasn't pleasant, it definitely wasn't painful.
Instantly, my skin felt tighter. Think: quick facelift. But we were not done.
Next came the IPL. A water-based gel was applied to my skin, which operated as a conductor for the laser. The IPL process did not smell (yay) and felt like what I imagine being paparazzi'd outside of the Globes feels like: a bright flash every few seconds, though my eyes were safely protected with sunglasses.
Once the IPL was finished and the gel removed, I was treated to an "enhancement," which cost an additional $30. And to be clear: I highly recommend this enhancement, because it definitely showed the most visible results. The Hydration Boost was like a mini-oxygen facial on speed; a super-cold/wet burst of air that left my face feeling like it drank a gallon of water.
At the end of any beauty treatment, you are typically read a long list of to-dos. But my facial at Nordstrom had zero post-care needs, other than wearing sunscreen (which I do anyway) and a suggestion that I apply primer before putting on any makeup. "Your pores are very clean right now," the nurse explained, "so the primer will protect you from getting anything deep inside of them."
Luckily, I was able to snag my favorite Smashbox Primer ($30) just steps away from where I got my facial.
But the thing is, I didn't need to wear any makeup for the rest of the day or that night, even when going to a big fashion event and to dinner. My skin had that dewy, just-out-of-water look that you only see on Rosie Huntington Whiteley's Instagram.
The verdict: a 10 out of 10 for efficiency and results. And bonus points for the price point.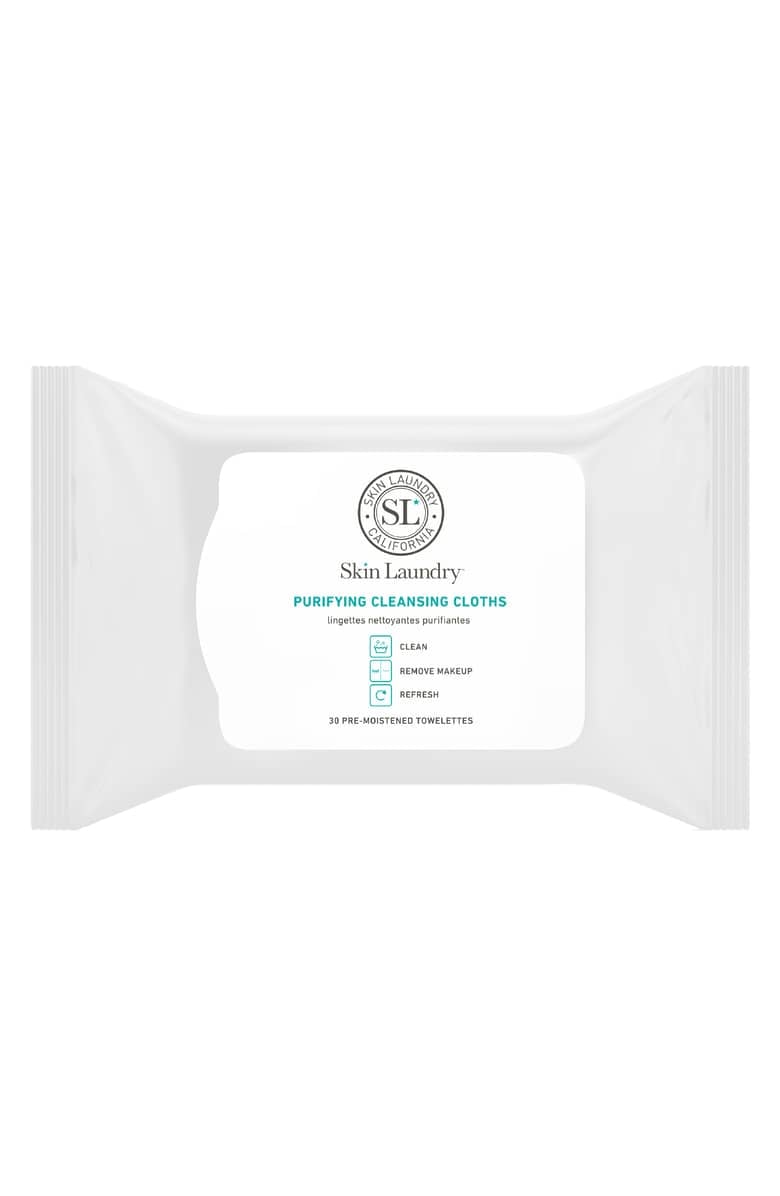 Skin Laundry Purifying Cleansing Cloths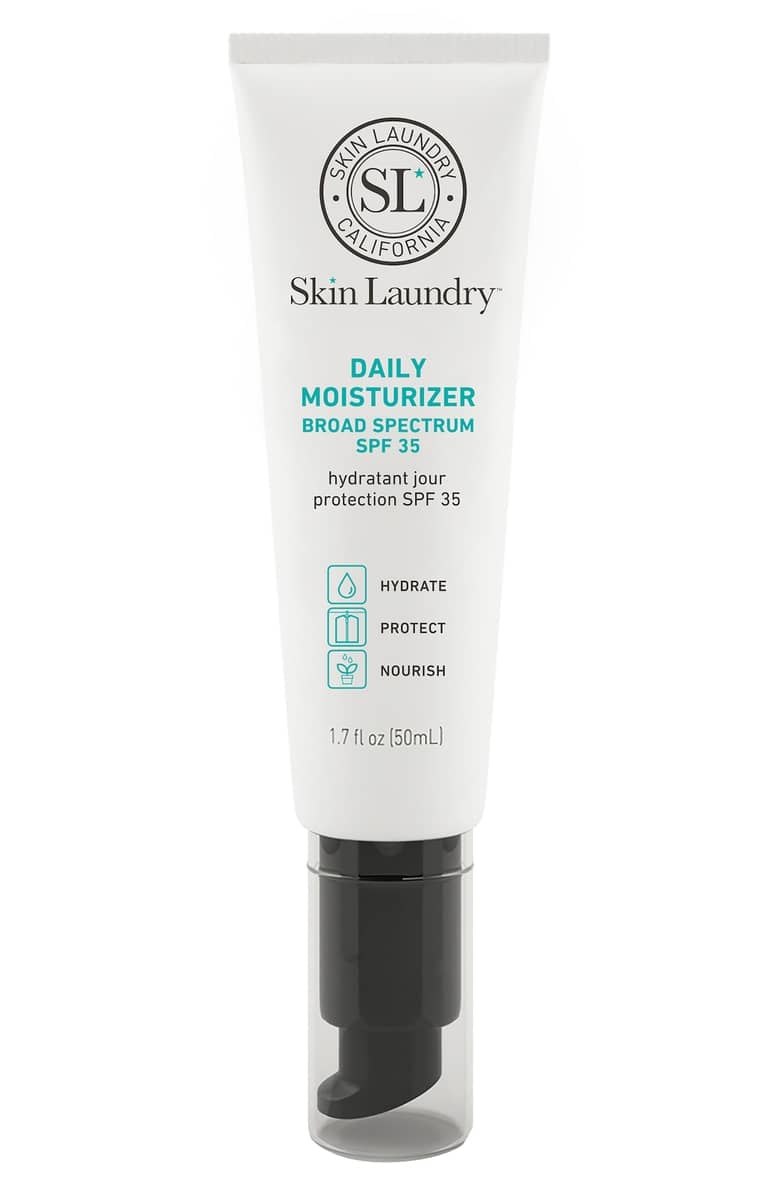 Skin Laundry Daily Moisturizer Broad Spectrum SPF 35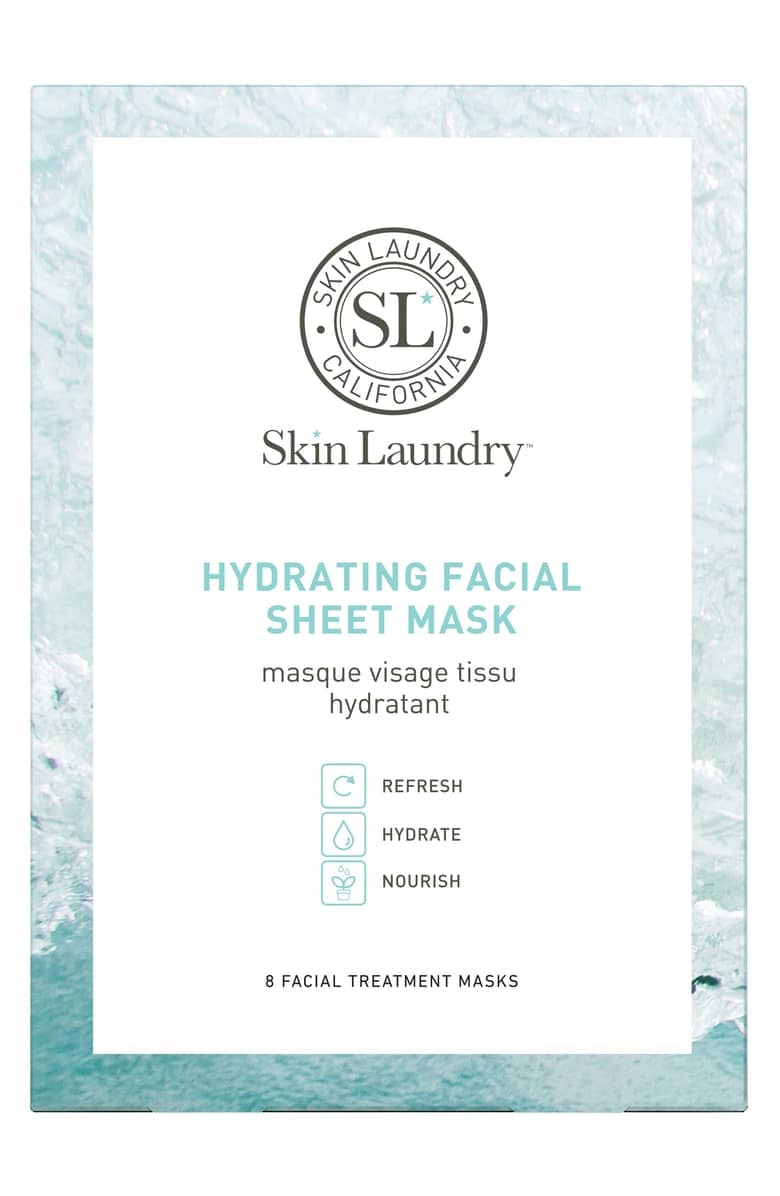 Skin Laundry Hydrating Facial Mask
For an at-home experience similar to the hydration boost, try this Hydrating Facial Sheet Mask
($48), which is chock-full of vitamins, minerals, amino acids, and natural extracts.