The Pro-Recommended NYX Cosmetics Product That Turned Me Into a Foundation Convert
I have this thing with wearing foundation: I love the idea of it but always find myself disappointed by the outcome. Nine times out of 10, I'll look in the mirror and see overly matte, cakey, or oily skin — sometimes all at once. I see everything that my skin shouldn't be and none of what it should be: even, glowy, healthy. All that changed when I tried the new NYX Cosmetics Born to Glow! Naturally Radiant Foundation ($10), created in collaboration with makeup pros. Just like the name implies, it gives me naturally glowing skin that looks healthy and feels hydrated without the grease or cakiness.
"My skin but better" is a constant beauty goal of mine, whether it's through skincare products or makeup. Basically: sign me up for anything that's going to enhance my complexion rather than hide it. The good-for-you formula of this liquid foundation — with ingredients like vitamin E and jojoba seed oil — works with my skin instead of against it. Plus, all cakiness can be avoided by using just a dab of the blendable formula — I can easily build up to medium coverage using a brush or beauty blender.
Since I have an oily T-zone where products tend to settle differently than other parts of my face, I like to stipple the product in with a brush first and then go back in with a damp beauty blender on just the oily spots to thin out the coverage slightly. The result is a smooth, even-toned complexion with that nice blurred-out effect, but one that still looks entirely natural.
As POPSUGAR editors, we independently select and write about stuff we love and think you'll like too. If you buy a product we have recommended, we may receive affiliate commission, which in turn supports our work.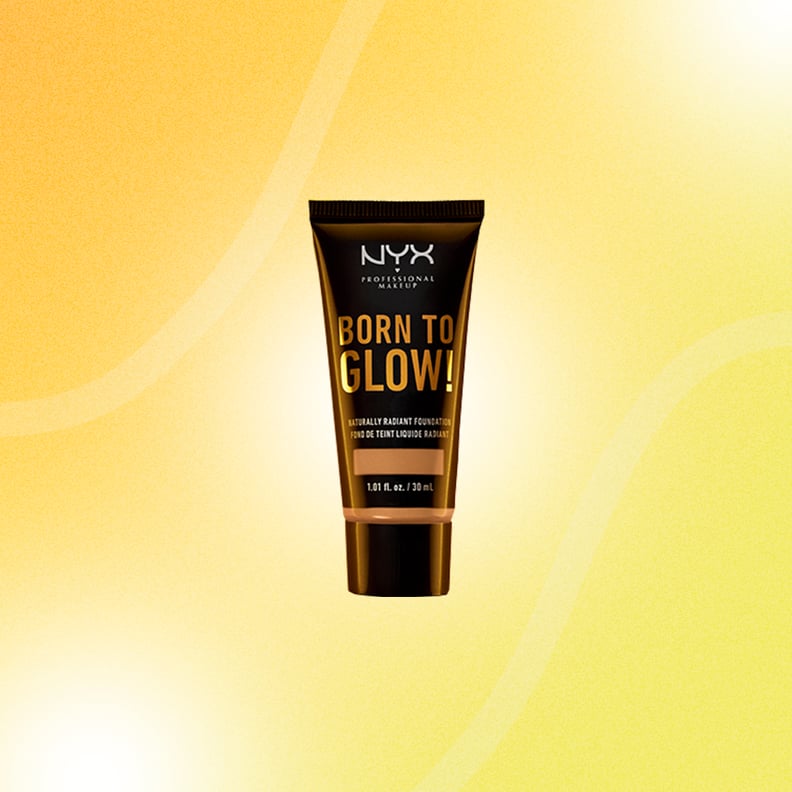 Oftentimes while wearing foundation, I find that at the end of the day my skin does not look the same as when I left the house. I'm talking cakey makeup, product settled into my pores, and an overly active T-zone. With the NYX foundation, my skin retains the exact same all-over glow in the evening as it did in the morning, thanks to the product's 12-hour wear. What's more, it actually looks healthy and hydrated all day long — there's no oil in sight (a telltale sign that your foundation is drying out your skin). There's no excess shine, no oxidation, and no sinking feeling when you see your reflection. Now, 10 times out of 10, I'll look in the mirror and finally see exactly what I want.