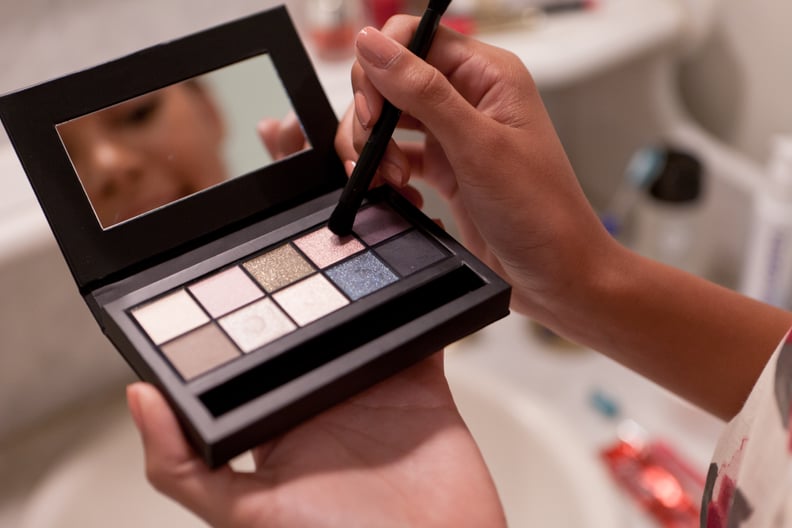 POPSUGAR Photography | Mark Popovich
POPSUGAR Photography | Mark Popovich
EDITOR'S NOTE: An earlier version of this story contained assumptions and opinions that were presented as facts. This is a corrected version of the story.
To the TrendMood Instagram account and its owner Sophie Shab,
I'm sure it must be exciting to have achieved such rapid success. But was it all worth it? It's easy to understand how you got started. Like me — and all the people who follow you on Instagram — you are a huge fan of makeup. You stayed in dogged pursuit of information about new launches, upcoming sales, and sneak peeks of unreleased products. Somewhat admirably, you decided to share that information with others instead of keeping it all to yourself. But the moment you asked your fans to send you the next big beauty scoop, things got out of control.
You see, as a beauty editor, I am privy to a lot of really exciting news from some of the world's most iconic brands, like Covergirl, Urban Decay, and Sephora. For example, this Summer, I went to an event previewing a huge beauty store's holiday launches. But before I even got to see a single product, I had to sign a Non-Disclosure Agreement stating I wouldn't reveal what I saw until late Fall. (This is standard procedure.) But to my surprise, later that day, I saw a photo of one of the products on TrendMood. Did a fellow editor break the terms of the NDA by sending it to you?
It's not always so cut and dry with terms of embargoed products (which means that there is a specific date when writers can reveal information to the public). If I don't sign an NDA, I have to give my word that I won't tell readers what's coming before PR gives the OK. To break my word would not just land me and my employer in a world of trouble, but would also sully my name throughout the industry. Most editors and their colleagues would never risk their careers for social media fame.
What you and your informants have seemingly failed to consider — or worse, entirely disregarded — is that there are hundreds of thousands of people negatively affected by these sneak peeks. Brand founders, makeup artists, celebrities, publicists, and the teams behind them work for months (sometimes years!) to keep a project under wraps. We saw major releases such as Urban Decay's Alice Through the Looking Glass vault as well as the latest MAC x Mariah Carey products on your Instagram before the brands revealed them to the press and public.
By revealing them early, you help perpetuate a weird form of beauty gossip that causes rumors to be formed. Launch dates, formulas, prices, and more are all skewed by fans, affecting the eventual release of a collection. A release could be pushed up, and in some cases, this could cause the brand to put a product they aren't completely proud of on shelves, just to satisfy consumers. It may even result in companies releasing fewer and fewer products. Those who follow you and also supposedly care about beauty should also think about those repercussions.
According to an interview with Bustle, you work with certain brands to reveal products ahead of time. However, I also know of plenty of companies who are frustrated by your behavior. If you do actually coordinate with brands, do you limit what you show to those items? Or do you just post everything, regardless of who has sent you the image (and how it was acquired)?
Ordinarily, I would honestly be impressed by how quickly you built a name for yourself. You have a collaboration with Ciaté in the works and you now have an app. But if it is so important to you to know which products are launching ahead of time, you should have become a beauty writer, publicist, or, even better, someone who makes the products like a product development manager or chemist. It's a lot of hard work, but I think it's more honorable than being the makeup equivalent of a paparazzo.
Sincerely,
Emily