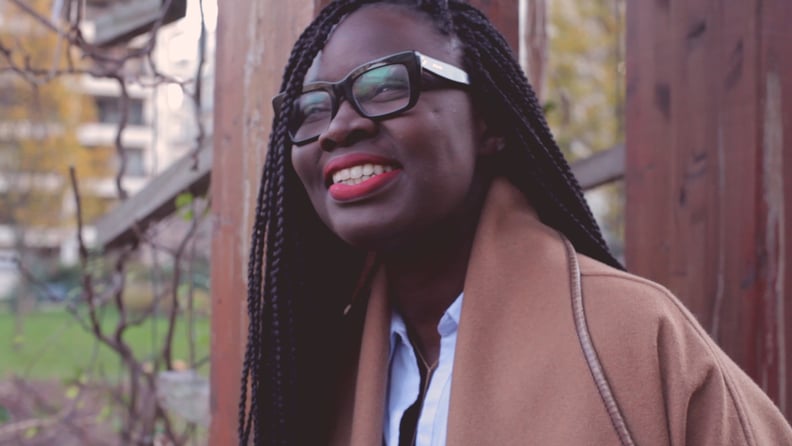 Antonia Opiah
Antonia Opiah
Every editorial product is independently selected by our editors. If you buy something through our links, we may earn commission.
I'm not going to lie; I moved to Paris for all the cliché reasons — the sophistication, the culture, and the grandiosity that can make anyone feel just a little bit royal. Of course, there's also Paris's beauty — in its cityscape and in its people. So when I decided to explore global beauty standards for my docu-series, Pretty, Paris was the first place I started. In a nutshell, Pretty is a look at beauty everywhere. I've been traveling to cities across the globe, namely Paris, Milan, London, Tel Aviv, and Casablanca, speaking with women about their country's and city's beauty ideals and their own relationship with beauty.
Beauty in Paris
Effortless. If you ask almost anyone in Paris what it means to be beautiful, the word effortless will surely come up, which was exactly the case when I spoke with natives Sonia, Carole, and Sarah. They each explained that French beauty is very natural and inconspicuous. Even if you spend a lot of time on your appearance, you have to look as though you didn't. In terms of physical characteristics, Sonia explained that the ideal French woman is tall and thin with somewhat regular features.
Many Parisians sum up this archetype with a commonly used expression: "la petite Parisienne" — a woman who acts as though her appearance doesn't matter but pays attention to every detail of it. She wears Adidas Stan Smith sneakers with oversize coats and drinks red wine. However, despite looking beautifully understated, locals know that she's got a number of beauty secrets in her arsenal. Thankfully for us in the States, Sonia, Sarah, and Carole shared some of theirs.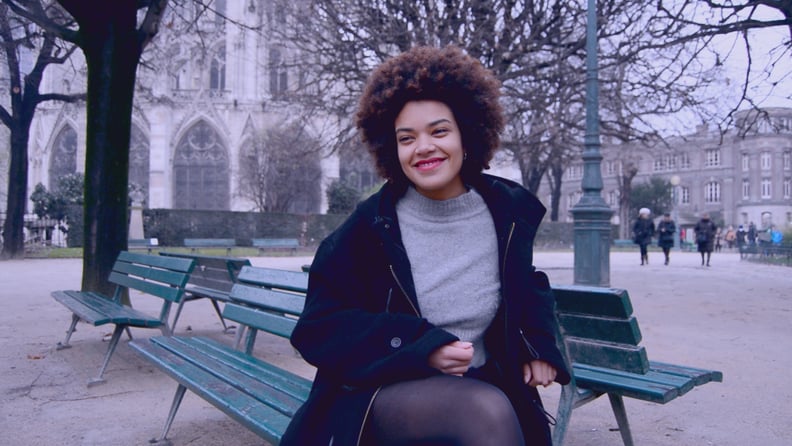 Sonia on Makeup
To master the Parisian approach to makeup means to master a little self-restraint when putting it on.
"I make myself up very lightly," shared Sonia, a part-time model. "I use a rose blush, some mascara, and Maybelline Baby Lips cherry lip balm ($3)."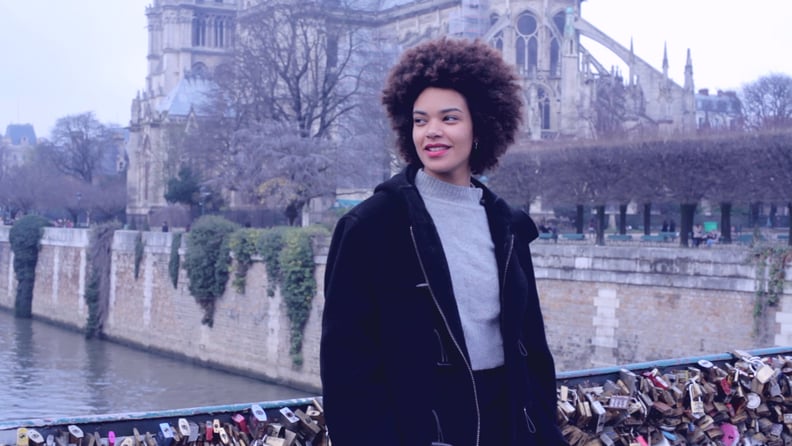 For a French look like Sonia's, stick with red or rose colors on your lips and cheeks, add a touch of mascara, and stop there!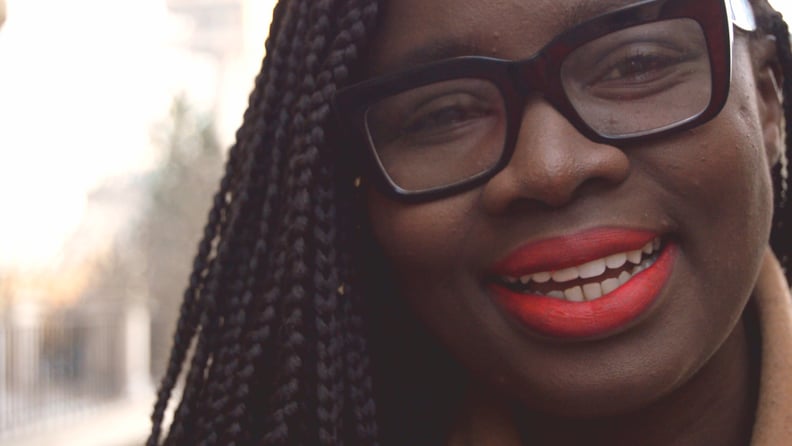 Sarah on Skin
It may be a little difficult to skip foundation like Sonia does — after all, what happens if your skin tends to get oily during the day? Sarah, the founder of Ghubar magazine, who is also not so big on makeup, had the perfect solution for this scenario.
"I recently discovered milk of magnesia," Sarah shared. "[It] keeps my skin really matte. I put it on a cotton ball with a little water. Then I dab it on my face at night. I do this twice a week."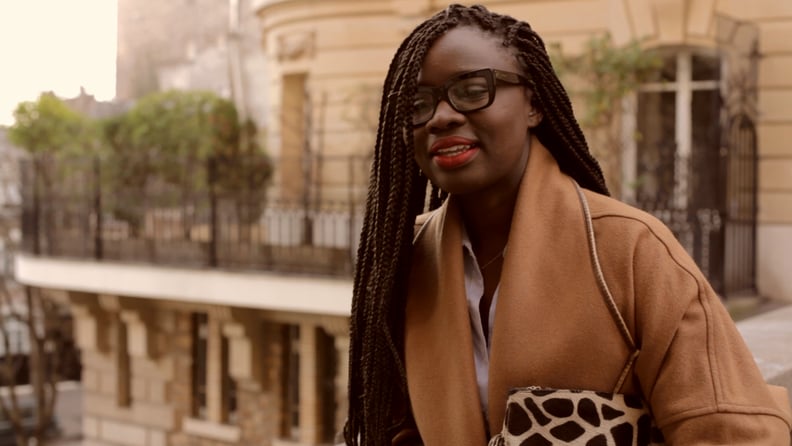 When I spoke with Sarah, she had been keeping her milk of magnesia routine up for just about a month and was loving the result.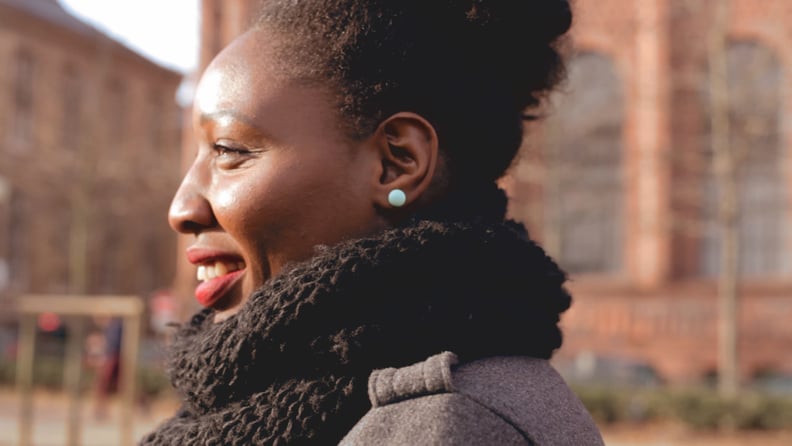 Carole on Hair
Finally, leave it to the natural hair blogger of the group to have the lowdown on hair care. For Carole, moisturizing her hair is key.
"I moisturize my hair daily with a spray bottle containing my own mixture of aloe vera water and a leave-in conditioner. I use Giovanni Direct Leave-In Conditioner ($8). Then, I seal in the moisture with a light cream and jasmine. I really love it and it smells so good!"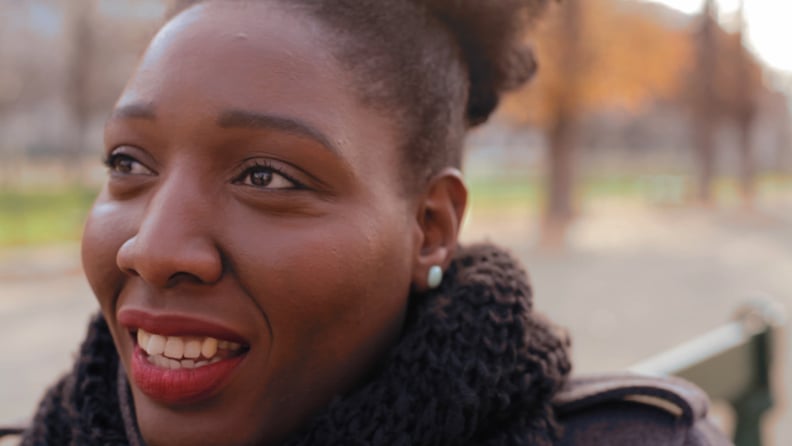 Like the beautiful Audrey Hepburn famously said, "Paris is always a good idea . . . ," but since going to Paris is not always possible, at least you can channel your inner petite Parisienne with these beauty tricks.