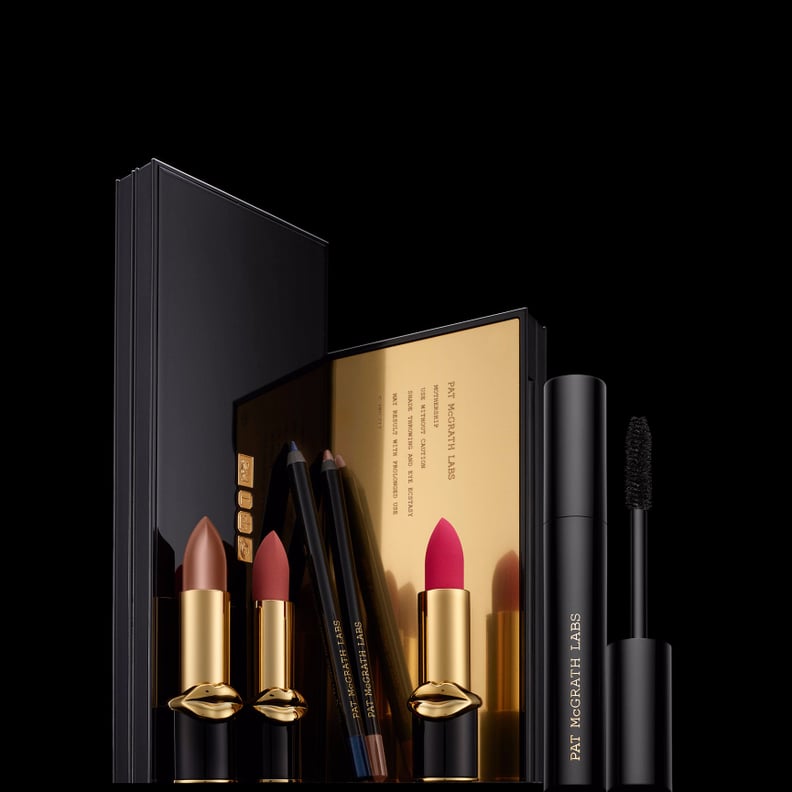 Legendary makeup artist Pat McGrath had her loyal fans frothing at the mouth when she announced earlier this month that her namesake makeup line would no longer consist of limited-edition drops but a permanent collection. Now, the coveted 61-piece collection will be available at Sephora on Oct. 6, as announced in a teaser Instagram tutorial video above.
Called the Unlimited Edition, there are 12 lip pencils ($25), five eye pencils ($25), and 40 lipsticks ($38) all inspired by Pat's 25 years as a prolific makeup artist for runway shows and magazines. The product we're sure everyone will be clamoring for is the Mothership Eye Palette ($125), which comes in three versions with 10 shades each. They're based on the highly pigmented formulas in shadows released before, like Gold 001 and Dark Star 006, which take only a single swipe of the finger to get a supersaturated wash of color on the lids.
Diehard McGrath fans should know the Unlimited Edition debuts worldwide on Sept. 16 at patmcgrath.com. While it lands at Sephora online and in stores a few weeks later, let's celebrate the fact that the products will not only be the most accessible they've ever been but also will finally be available to test IRL.
Read on for more details about the products so you can create a shopping game plan come Oct. 6.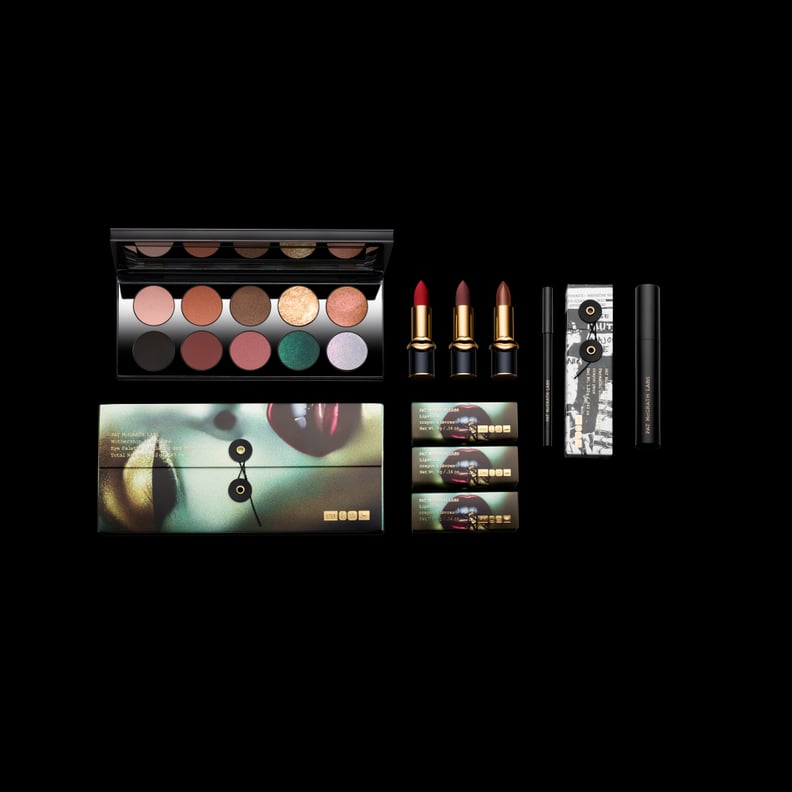 Pat McGrath Labs Mothership II Sublime
The Sublime palette features autumnal shades in a mix of mattes and metallics. There are coppers, taupes, roses, and even a glistening emerald color. This set draws from Versace campaigns as well as models Pat has worked with like Gisele Bündchen and Naomi Campbell.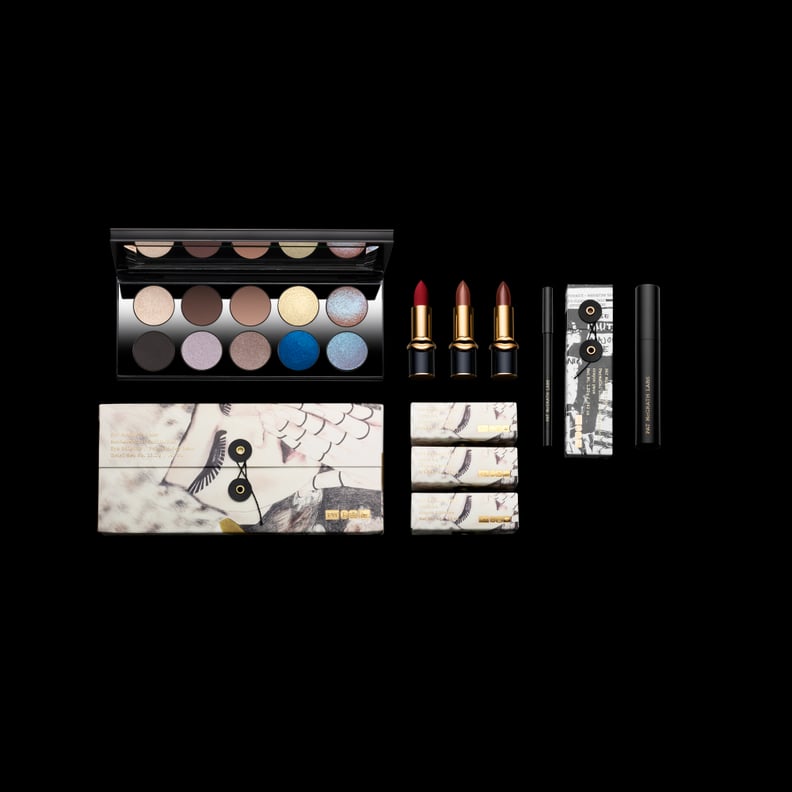 Pat McGrath Labs Mothership I Subliminal
Inspired by Pat's "no makeup" looks seen on the runway and in editorials, these 10 shades feature her version of neutrals in iridescent pearls and browns — with a bold blue color even amateurs can't mess up.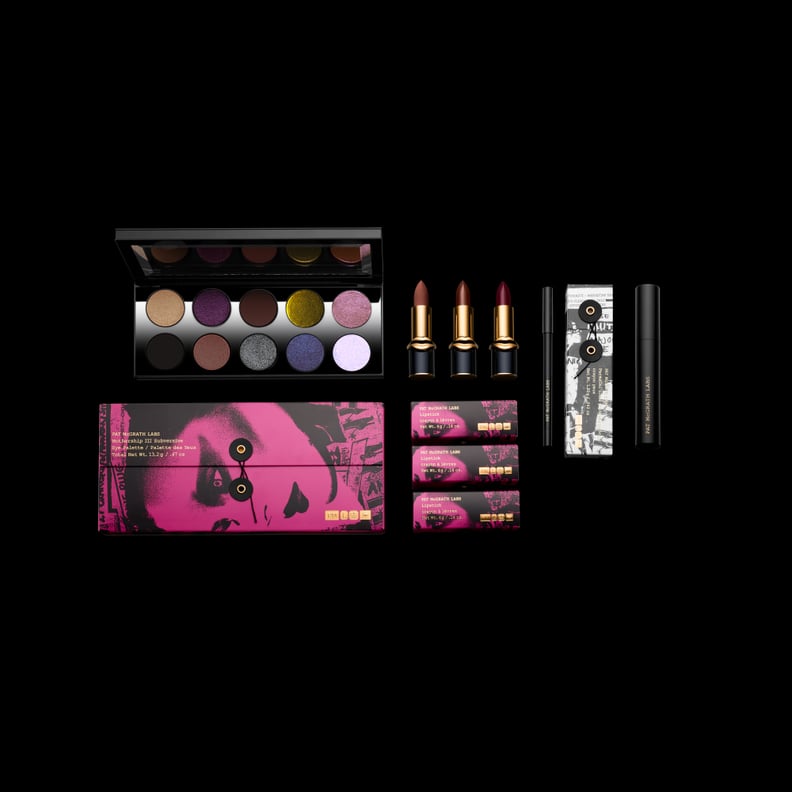 Pat McGrath Labs Mothership III Sublime
"Use without caution" is the motto Pat subscribes to this palette. Meant for those unafraid to veer into the avant garde, this palette features purples, silvery metallics, and holographic finishes.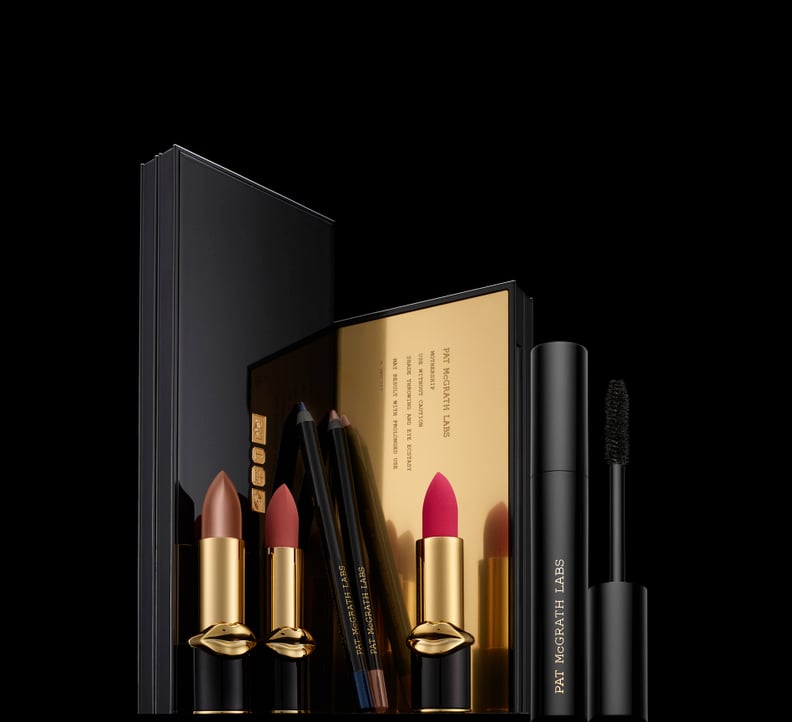 Pat McGrath Labs Luxetrance, Mattetrance, Lip Pencil, Eye Pencil, and Mascara
The rest of the collection notably includes two different finishes of lipstick, creamy and matte, in every possible color you could want. Plus, packaging features the artwork of a young artist Pat herself discovered on social media.