Microneedling Now Comes in Patch Form, Thanks to Peace Out Skin Care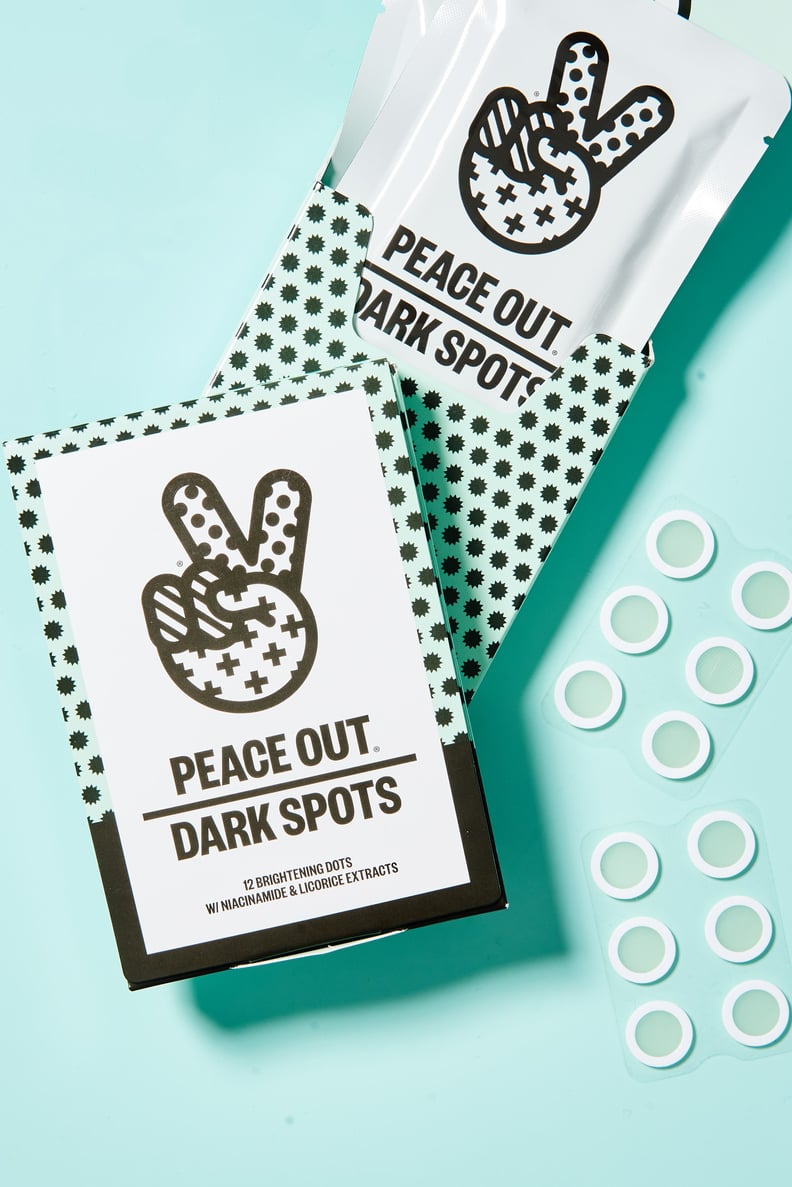 Peace Out Skin Care
Peace Out Skin Care
As POPSUGAR editors, we independently select and write about stuff we love and think you'll like too. If you buy a product we have recommended, we may receive affiliate commission, which in turn supports our work.
Peace Out Skin Care just launched a product that might solve one of your peskiest complexion issues: hyperpigmentation. The brand already has some popular products at Sephora like the Peace Out Acne Healing Dots ($19), but this new product is unlike anything we've seen.
The Microneedling Brightening Dots ($28) take the benefits of microneedling and make it more user-friendly. Unfamiliar with the term? Essentially, microneedling pricks the surface of your skin, making small abrasions that signal your skin to repair itself quickly, resulting in a more even skin tone.
Peace Out's dots take the process, put it in patch form, and make it a lot easier to target one specific area. Many people experience post-inflammatory hyperpigmentation, which is a dark mark left over on the skin after a blemish or scratch. These dots can be placed directly on top of the dark mark and deliver the brightening ingredients — niacinamide, licorice extract, and tranexamic acid — directly to where your skin needs it. Each dot contains little spikes (don't worry, they don't hurt) to allow the ingredients to penetrate and lift the melanin deposits from the skin quickly.
The brand advises you place one of the 12 included patches on the dark mark twice a week for two weeks. Ahead, you'll see the spikes in all their glory.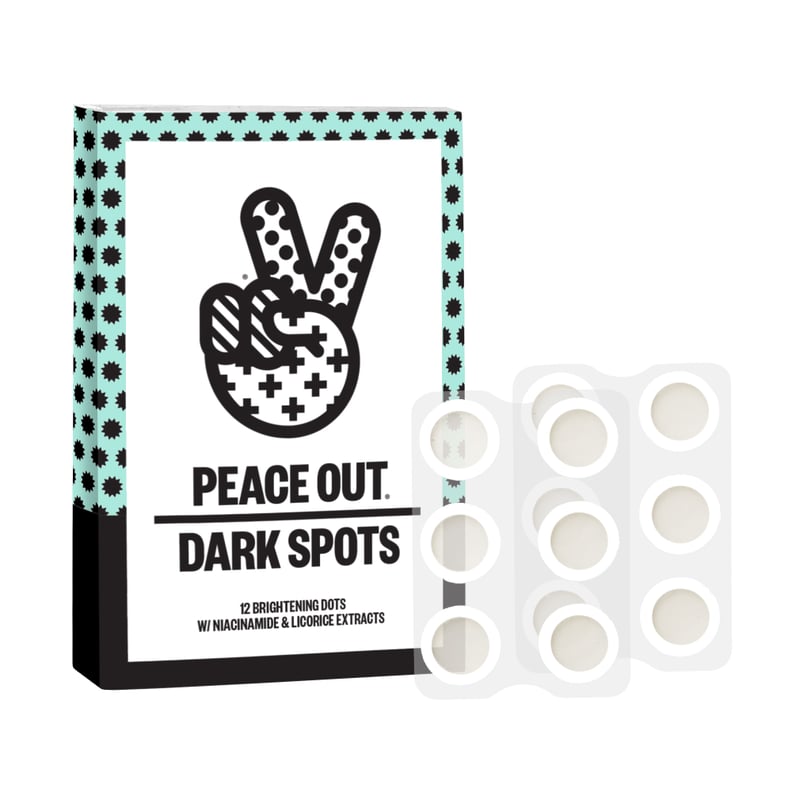 Peace Out Dark Spots