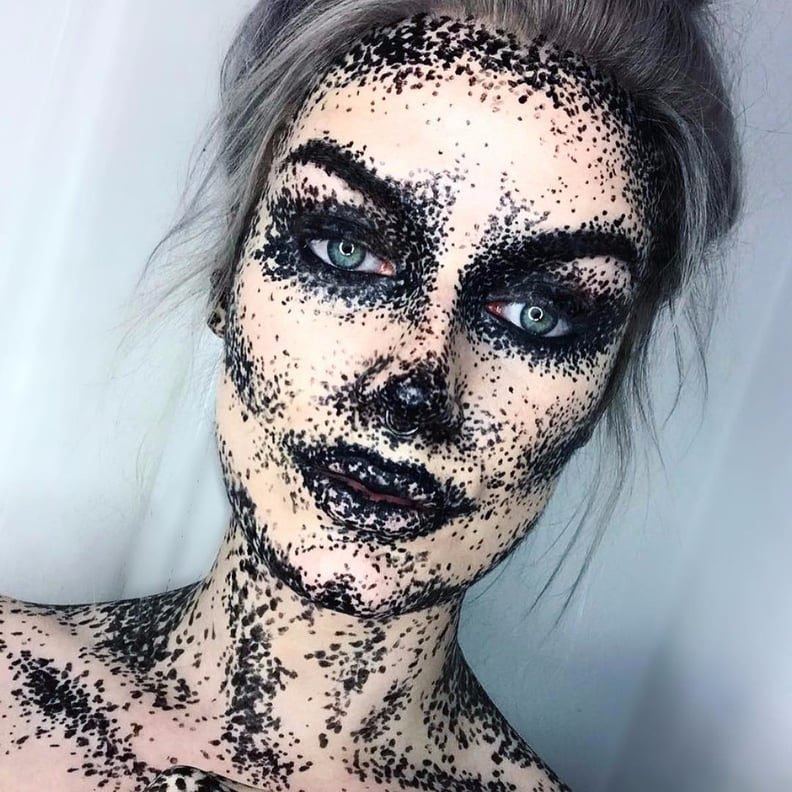 When it comes to Halloween, some people like to go all out with a look and spend a few weeks perfecting their skills. Other people (including myself) prefer something that requires minimal skill. If you're the latter, you'll be blown away by pointillism makeup. It sounds intricate and looks difficult but requires minimal technique.
I'm not fazed by gory SFX makeup, but when I saw Erika Marie's full face of tiny black dots, it scared the crap out of me. Her other work includes a full face of googly eyes (*pins for next Halloween*) and other incredible scary faces. But her pointillism look is, by far, the creepiest. She used NYX That's the Point Eyeliner ($10) to create the precise dots.
If you don't have an hour to spare before your Halloween party, people have used the same technique on either the eyes or the lips. The great thing about this look is that you don't have to be a makeup artist and it isn't confined to one style. Read on for inspiration, grab some liner, and get creative with your dotting.