Give Your Inner Eyes a Flattering Pop of Color With These Brightening Palettes and Tools
Paid Content For
e.l.f. Cosmetics
As POPSUGAR editors, we independently select and write about stuff we love and think you'll like too. If you buy a product we have recommended, we may receive affiliate commission, which in turn supports our work.
There are a million and one reasons to add more color to your beauty routine: it inspires creativity and self expression, plus it's just straight up fun. But for many, it can be intimidating or deemed too bold, young, or bright for everyday wear. We feel you; in some cases there's a time and place to break out your loudest hues. Though in most cases, do what makes you feel the most confident. Luckily, for those feeling hesitant or afraid of a color commitment, your inner corners are prime real estate.
While you might normally think of your inner eyes as go-to spots for light, neutral shimmers that widen and brighten, they're actually perfect for packing in a pop of color without feeling over the top. For example, a wash of pink, blue, or even yellow on your inner corners is just enough to turn heads, but still subtle enough for daily wear. Feeling inspired to try this look? Explore your color (and product) options ahead with these picks from e.l.f. Cosmetics.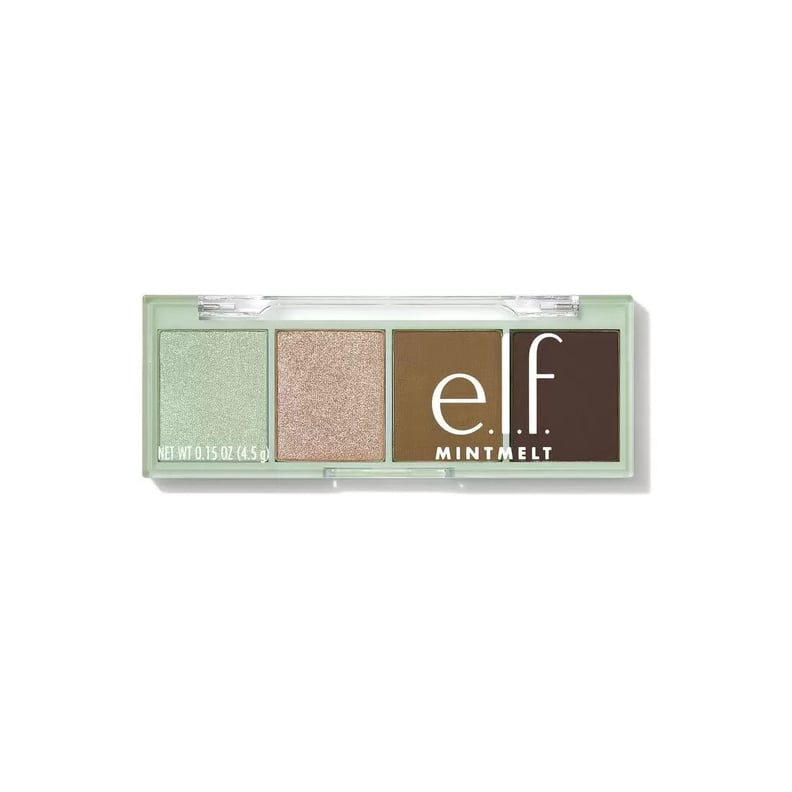 Mint Melt Eyeshadows
No fear of commitment here. If you're the type of person that prefers to keep your options open, these Mint Melt Eyeshadows ($4) might be right up your alley. Not only do the quads give you the opportunity to play with color or more neutral hues when you want, but they also can help you achieve an entire eye look with just one portable palette.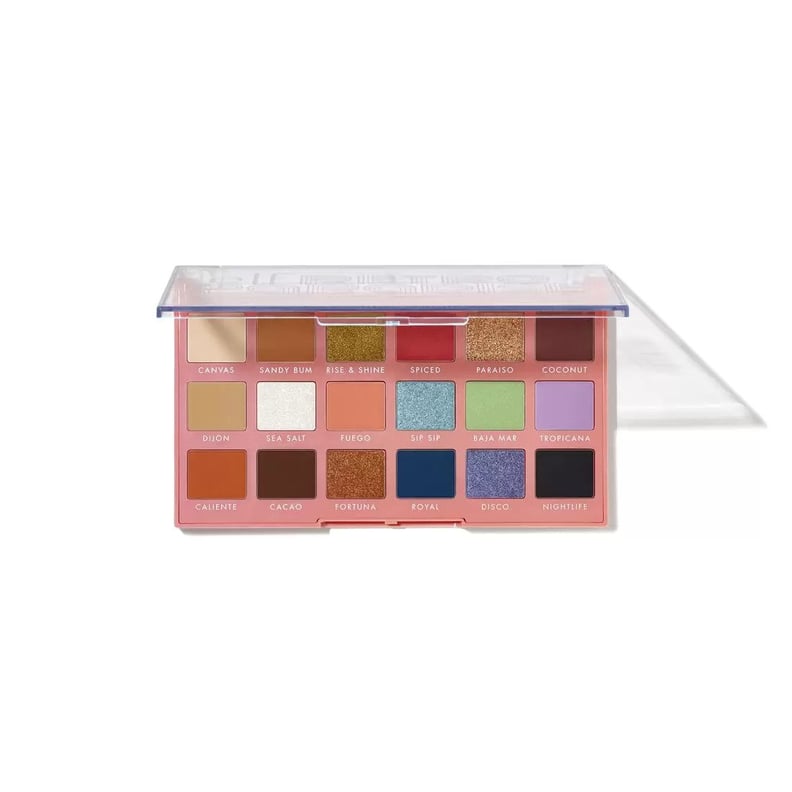 Retro Paradise 18 Piece Eyeshadow Palette
For the indecisive or experimental, the Retro Paradise 18 Piece Eyeshadow Palette ($14) has everything you need to try on a rainbow of inner corner colors. Feeling extra bold? Try Spiced, an unconventional bright red. Craving something on the cooler side? Sip Sip is an icy light blue that's packed with light-reflecting shimmer.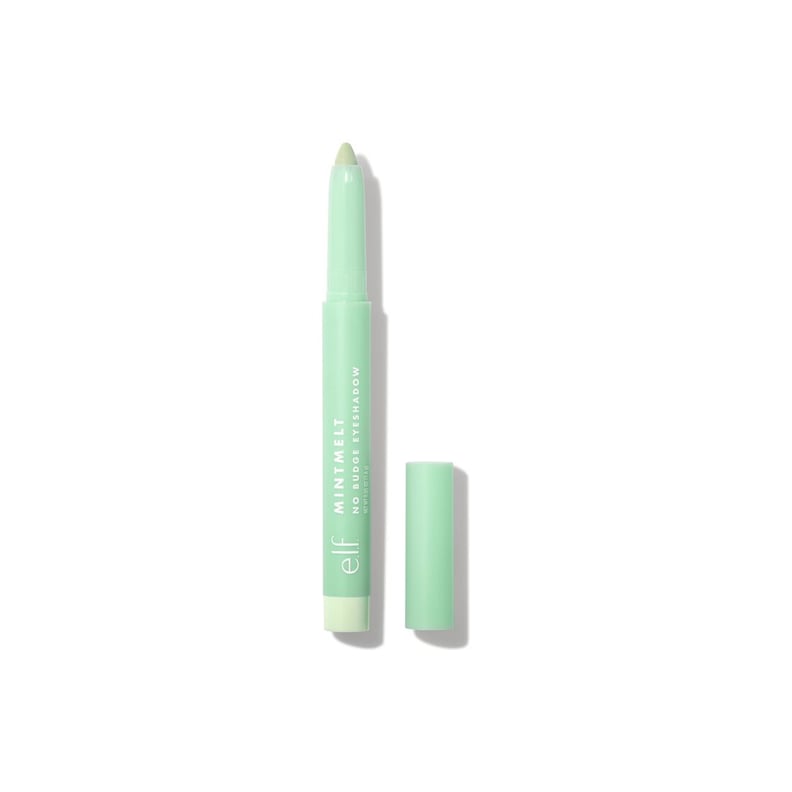 Mint Melt No Budge Eyeshadow Stick in Mint For You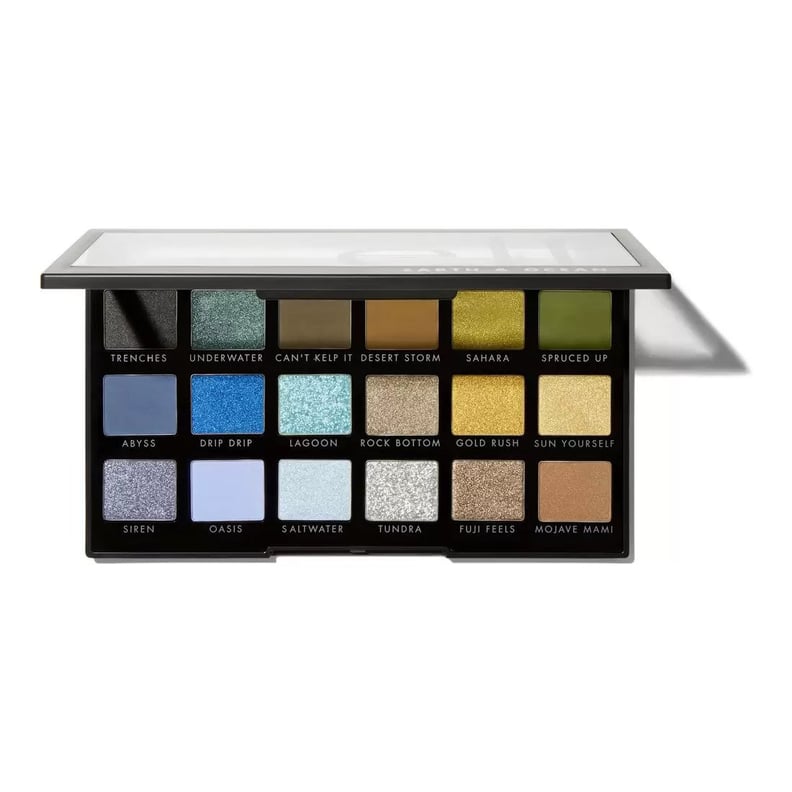 Earth & Ocean Eyeshadow Palette
If an earthy color palette is more your vibe, and you're happiest hiking in the woods or spending time on the waterfront, the Earth & Ocean Eyeshadow Palette ($14) might be for you. Made up entirely of the world's natural hues — neutral browns, sea and sky blues, and mossy greens — these colors will flatter and brighten anyone's inner eyes.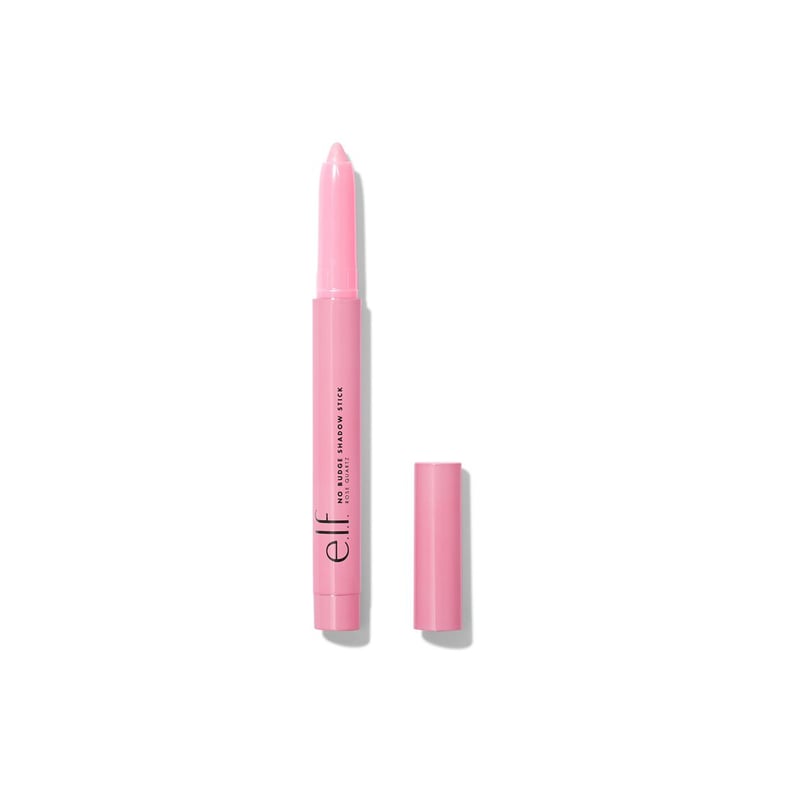 No Budge Shadow Stick in Rose Quartz
Play with pops of pink with the No Budge Shadow Stick ($5) in Rose Quartz. Essentially a hybrid between an eyeliner and a creamy shadow, these sticks provide a level of control and precision you might not be able to achieve with a brush and powder. What's more, they're better for packing in an opaque wash of color.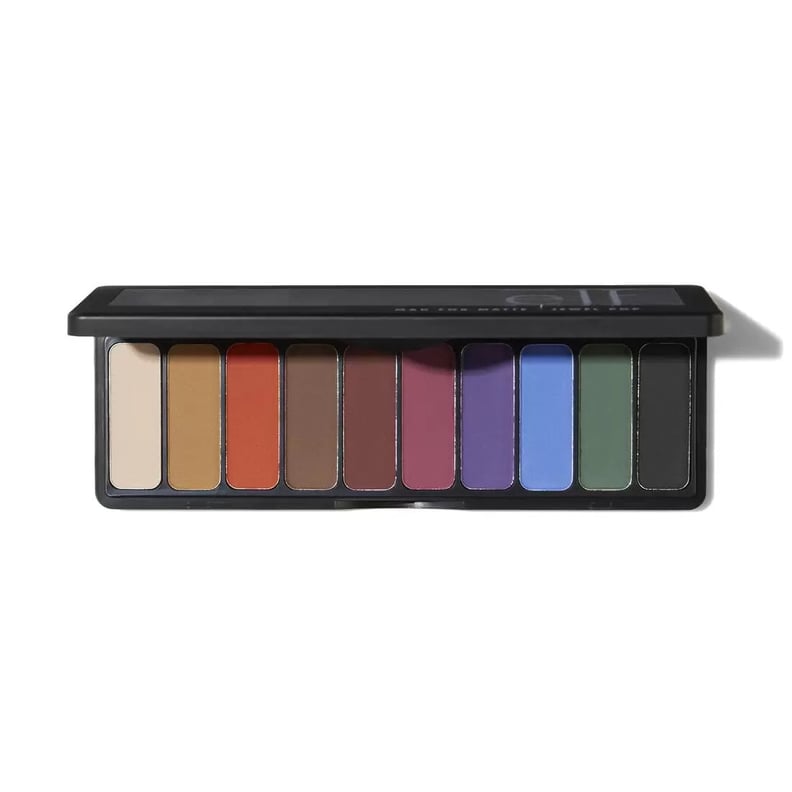 Mad For Matte Eyeshadow Palette
Not sold on shimmer? For those who favor matte (but never boring) formulas and colors, get acquainted with the Mad For Matte Eyeshadow Palette ($10). Featuring a full spectrum of rich, matte colors, this palette is ideal for anyone who wants to try a more subdued — but striking — take on colorful shadows. Bring on the drama!
Satin Eyeliner Pencil in Golden Olive
Tried, true, and as multipurpose as they come, a classic eyeliner in a surprising color can add serious intrigue to your beauty look. For example, this Satin Eyeliner Pencil ($2) in Golden Olive can be applied gently to your inner corners, smoked and smudged with a fluffy brush, and then drawn along your upper or lower lash lines.