You Have to See How Rihanna Is Rocking Dreadlocks in This Selfie
Rihanna isn't one to shy away from bold beauty looks. She has got a serious penchant for tattoos, understands the power of a dramatic lip, and consistently switches up her hairstyle. In a recent post on Instagram, the singer revealed that she had changed up her strands to extralong dreadlocks.
In what seemed to be a nod to Bob Marley (famous for his locs!), she captioned the image "buffalo $oldier."
This isn't the first time we've seen Rihanna in this iconic style. Back in 2012, she performed on American Idol wearing dreadlocks tucked into a high ponytail.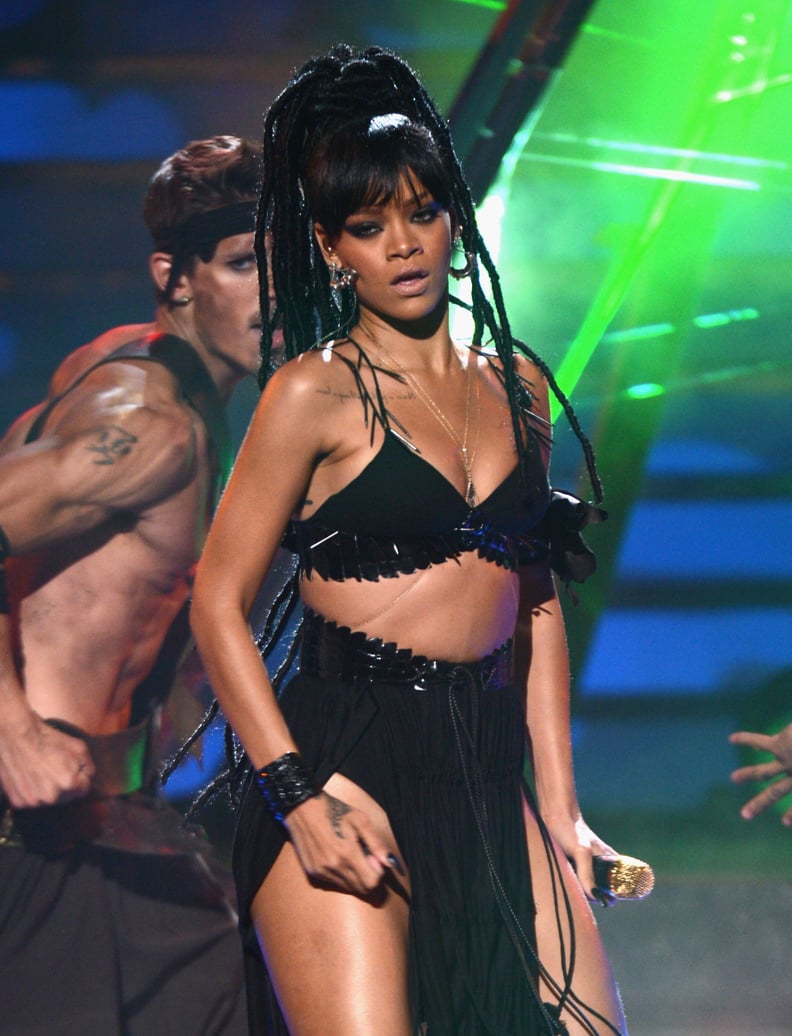 Here's hoping she sticks with this look for a while. Fans are obsessed with Rih's long locs, declaring, "I've been waiting for this for so long!"