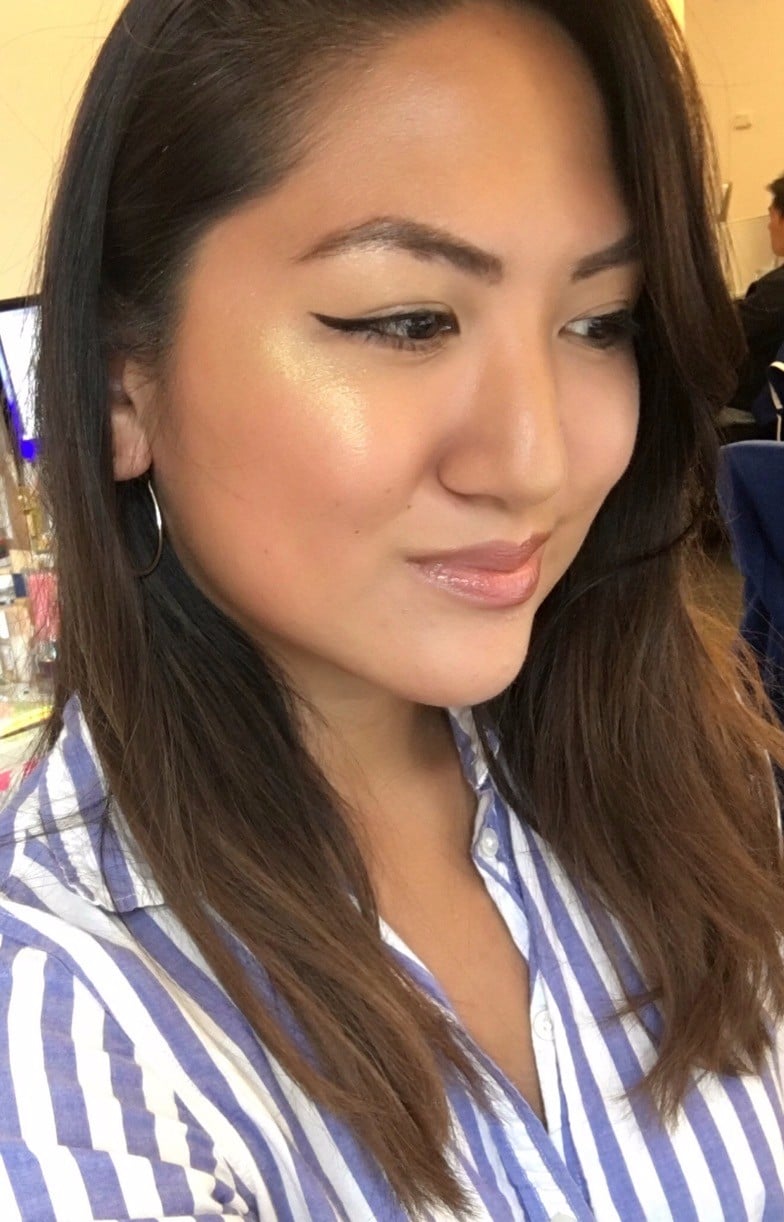 As POPSUGAR editors, we independently select and write about stuff we love and think you'll like too. If you buy a product we have recommended, we may receive affiliate commission, which in turn supports our work.
On Sept. 7, Rihanna finally revealed her Fenty Beauty products to the world while wearing a yellow crop top and a ballgown-style skirt in NYC. She looked like a sexy-edgy Belle IRL. And to go with her sunny look, the singer topped her cheekbones and eyelids with a pigmented, glittery, gilded powder. That stop-and-stare makeup product is none other than the just-launched Fenty Killawatt Freestyle Highlighter in Trophy Wife. And it's going to be a new ticket item for the holiday season.
As you might have already read, Fenty Beauty was meant to work on diverse skin tones with 40 foundation shades and a universally flattering lip gloss. On the color side, there are plenty of shimmery, vibrant options, from the blendable creamy Match Stix to the multiuse powders. Trophy Wife falls in the latter category and is described on Sephora.com as a 3D hypermetallic gold. It's true yellow gold and flashy AF.
To see if it works on diverse complexions, we rounded up POPSUGAR editors to test it. See the results and reviews ahead!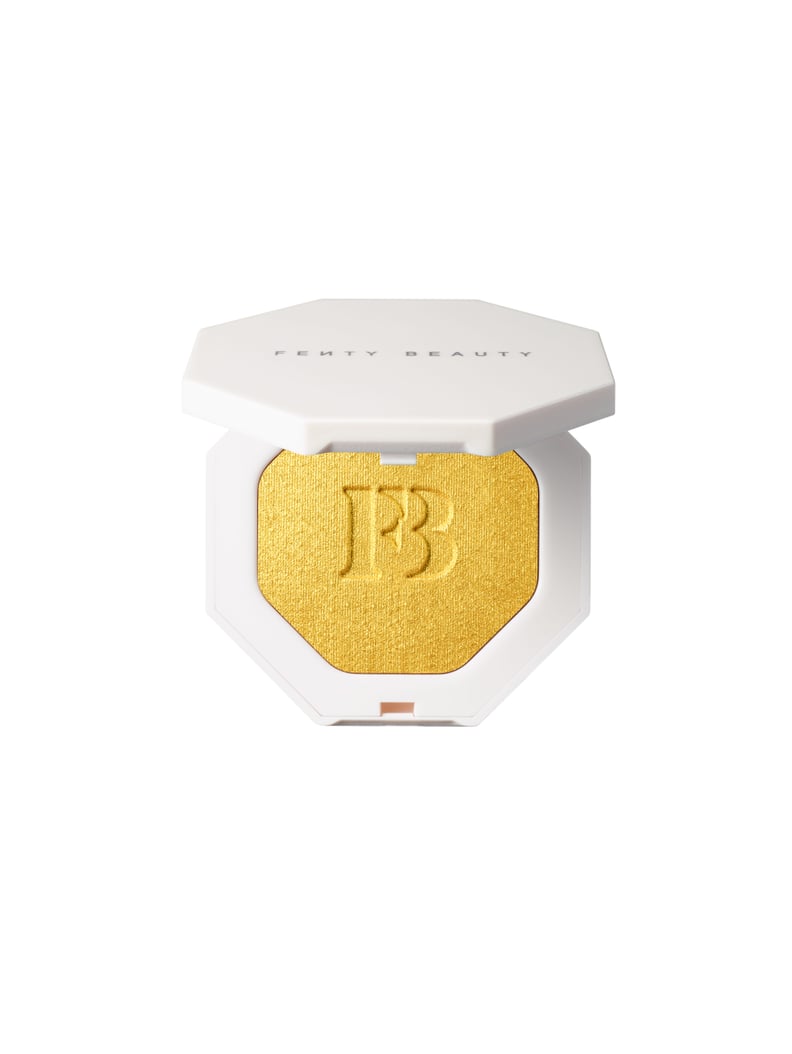 Fenty Beauty by Rihanna Killawatt Freestyle Highlighter in Trophy Wife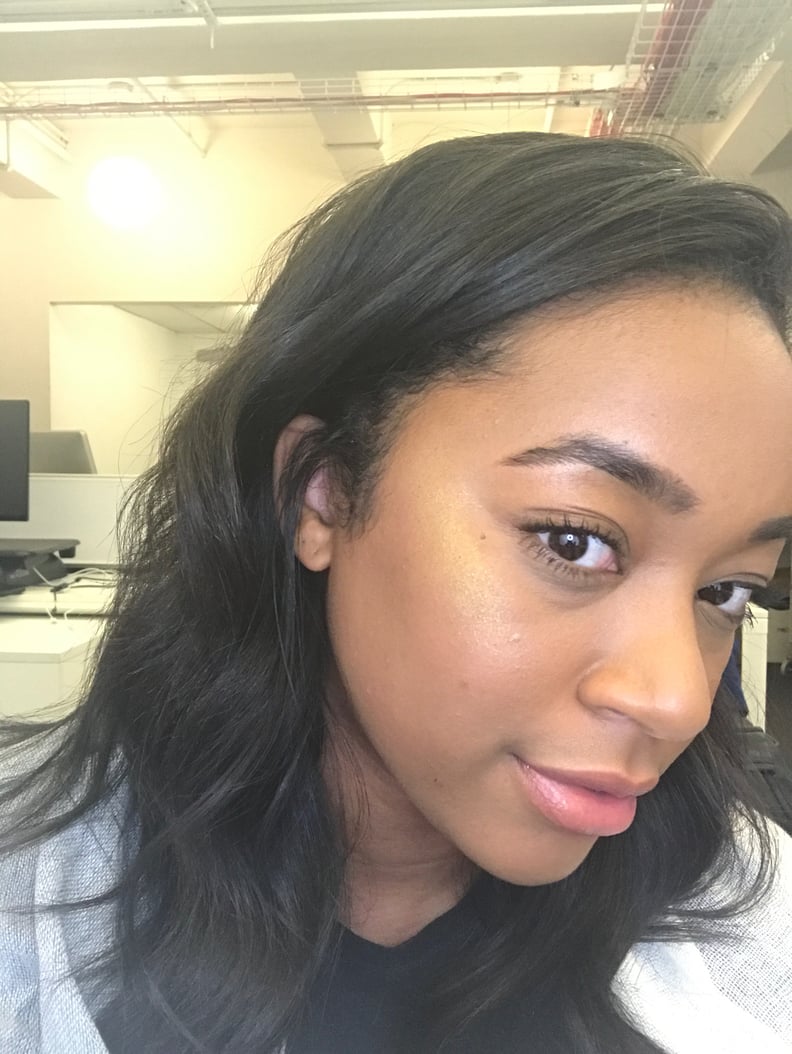 Who: Aimee Simeon, social strategist
Complexion: Medium deep
Review: "I'm normally a golden bronze highlighter type of girl. Trophy Wife's sparkly 24k gold pigment is definitely out of my comfort zone; however, I can totally see myself wearing this for a party or date night. It's not what I'll reach for when I get ready for work, but it's perfect for when my makeup needs a little extra bling. It's truly the trophy wife of all highlighters."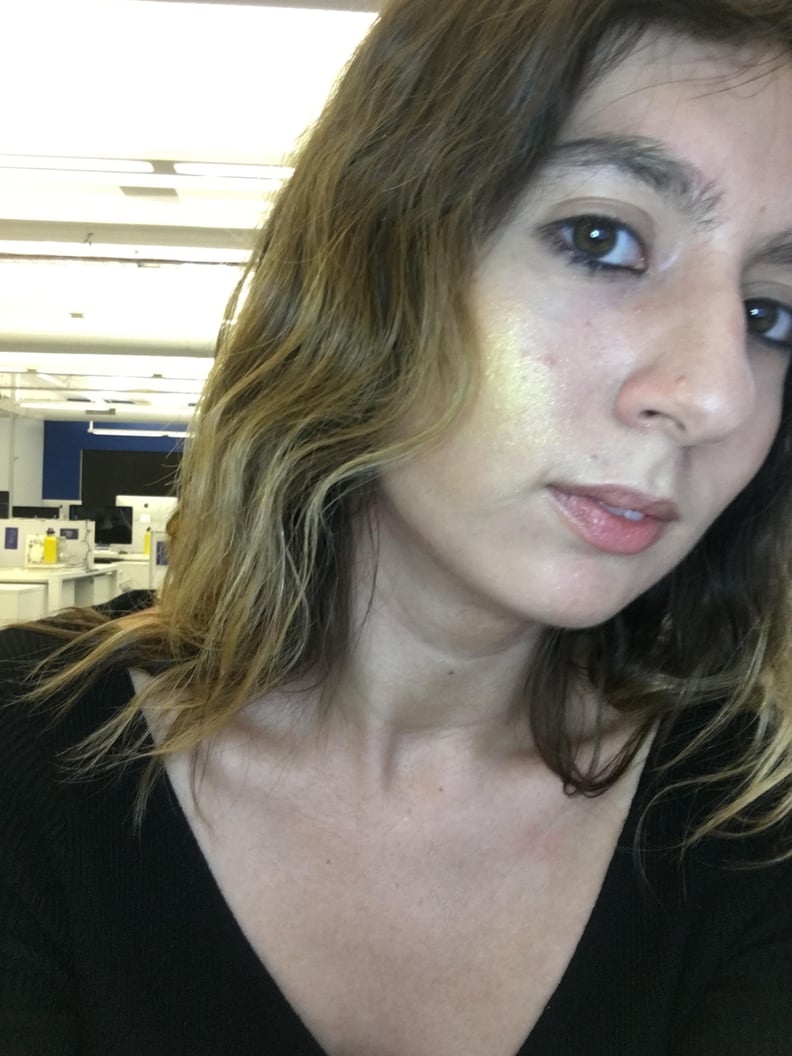 Who: Alaina Demopoulos, editorial assistant, Beauty
Complexion: Fair
Review: "After putting this on, I kind of look like I got into a fight with a disco ball and lost, but that's not a complaint. It wouldn't be a true Rihanna launch if it didn't involve a lot of gold. Make no mistake: this is not the highlighter you wear to meet an SO's parents or ace a job interview. But if you want to dance the night away with your girlfriends (or just bring some extra flair to your own personal Netflix night), this highlighter brings the drama."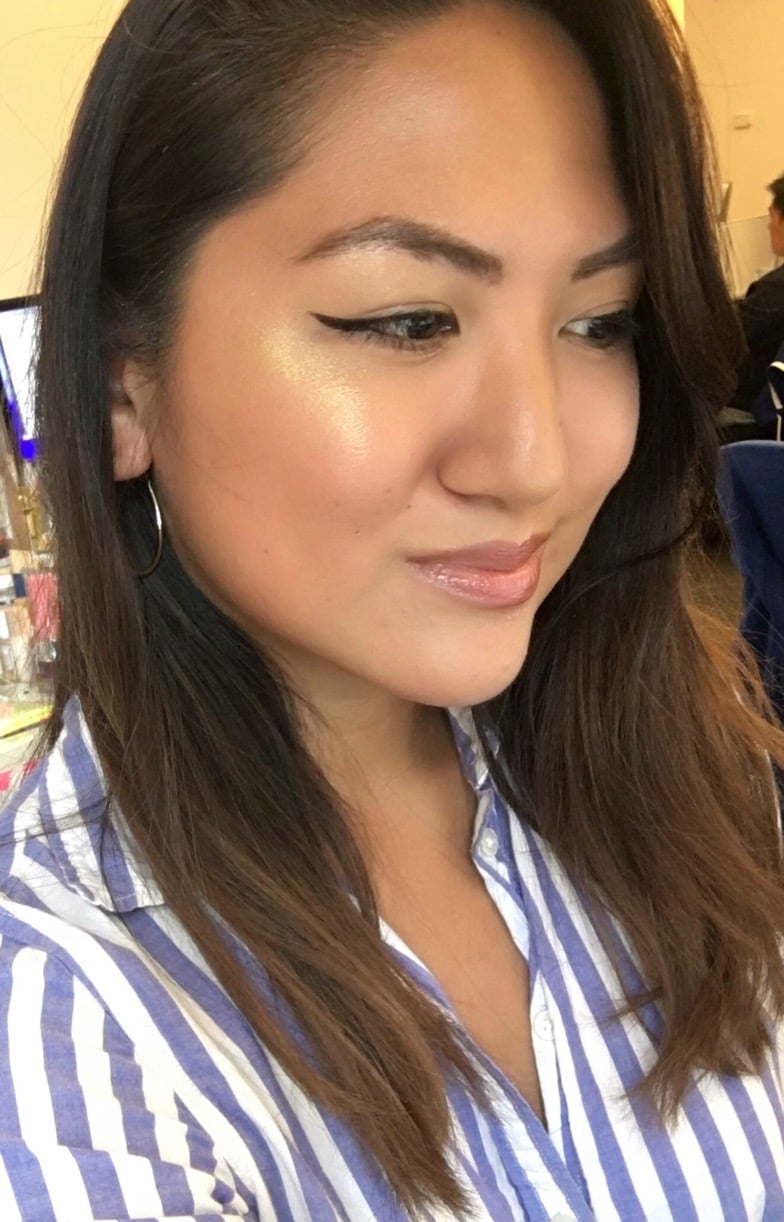 Who: Kristina Rodulfo, editor, Beauty
Complexion: Tan
Review: "This is Rihanna we're talking about, so I didn't expect anything but some over-the-top glow from her highlighters. This yellow-gold one is a tad much for everyday wear, but come holiday season, you bet I'll be applying this not just atop my cheek and brow bones but alllll over. One tip: build up the color gradually. I packed on the powder too much and my first stroke was nearly blinding. It took a fair amount of blending to get to what you see in the photo, but I love the end result and how it complements my skin tone."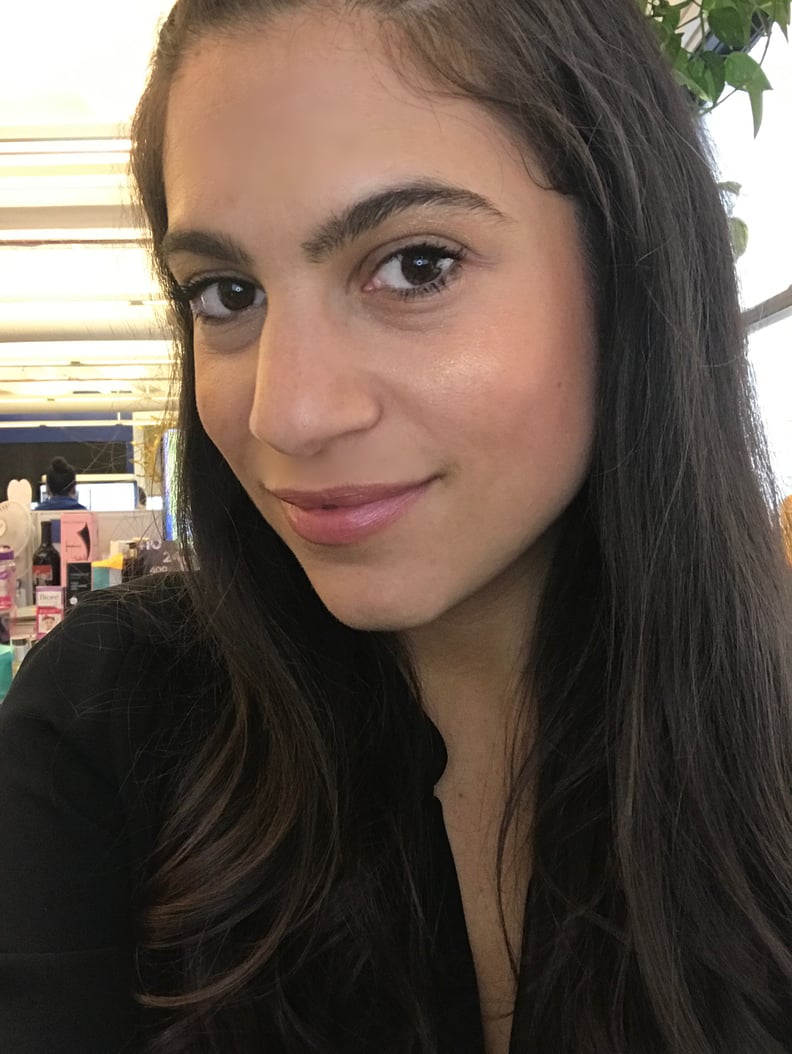 Who: Lauren Levinson, senior editor, Beauty
Complexion: Medium
Review: "It's definitely yellow gold, and I'm not mad about it. There are times you just want to, well, shine like a diamond. This is THE powder to use to do it. You'll definitely stand out, and that's OK. My hair was up for this image, but I'd love to try Trophy Wife with a deep red lip and glossy hair worn down to make my vibe more sophisticated. I did like how the gold stood out against my spray-tanned skin! Note, the glitter pigments can be a bit messy, so apply with a small brush exactly where you want it, and then mist it with setting spray."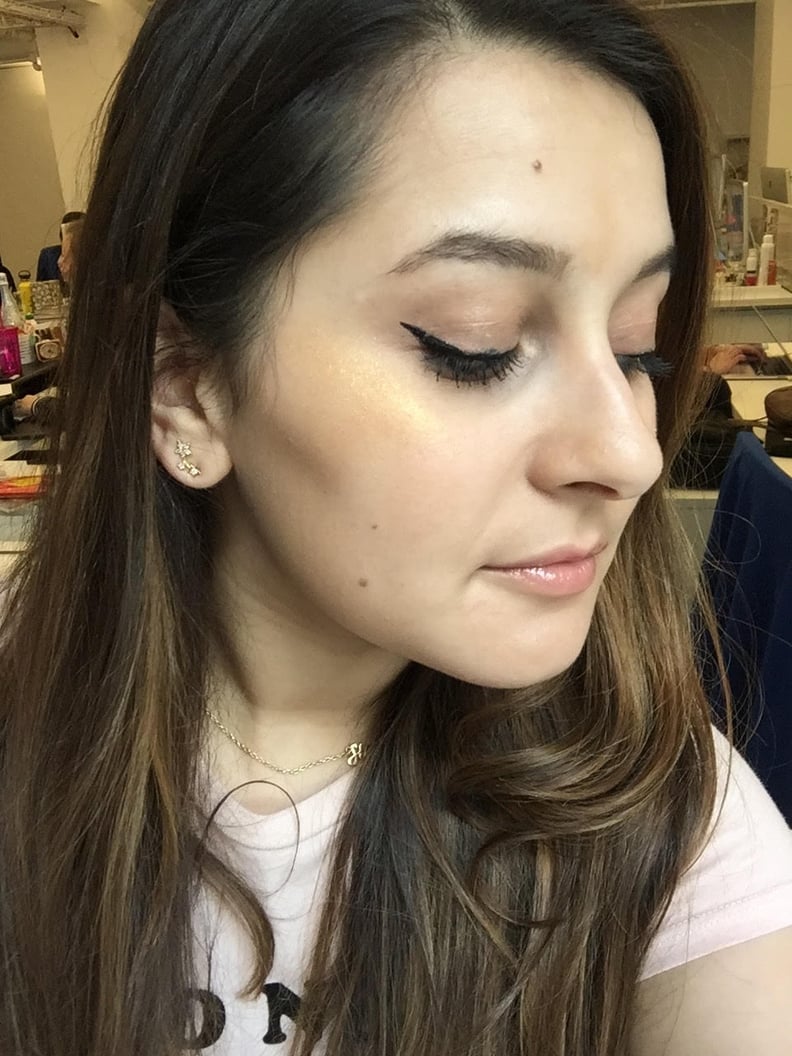 Who: Sarah Siegel, editorial assistant, Shopping and Products
Complexion: Medium olive
Review: "While I'm not crazy about how gold this highlighter is, I'm obsessed with the formula. It goes on ultrapigmented and creamy, making me eager to try the rest of the highlighter in the line. I might wear this shade to a music festival but not to work or during the day. "