Yet Another Sailor Moon Beauty Collection Exists — and It's the Best One Yet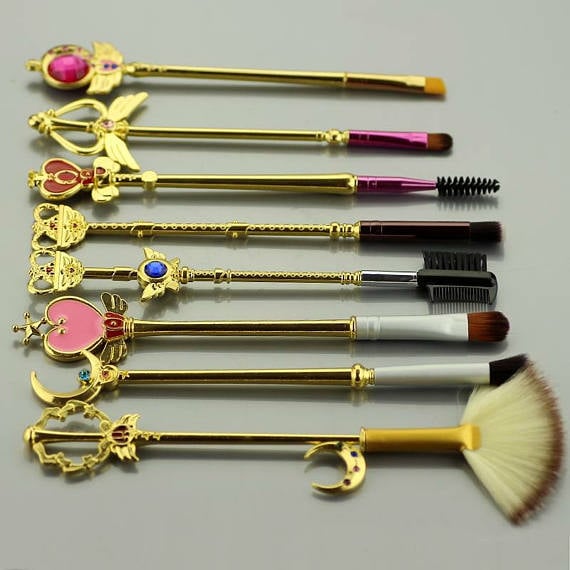 What can we say? We can't get enough of Sailor Moon. Sheet masks, bath bombs, highlighters — any beauty product inspired by the '90s anime show is an immediate must have in our eyes. The latest addition is a full set of Sailor Moon makeup brushes from none other than the Etsy shop that brought us Pokémon ones.
There are eight brushes in total. Each one looks like a miniature version of the wands and scepters any fan would recognize, like the Moon Stick, Star Power Stick, and the Cutie Moon Rod. The $40 set comes in gold and includes a fan brush, blending brush, flat shader brush, eyebrow brush, flat top brush, eyelash brush, small flat shader brush, and angled brush. Basically, you have everything you need to live out the Sailor Scout transformation scenes you always fantasized about as a kid.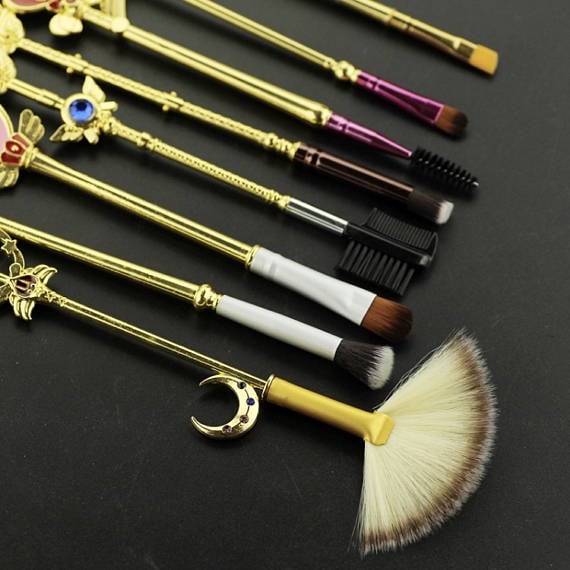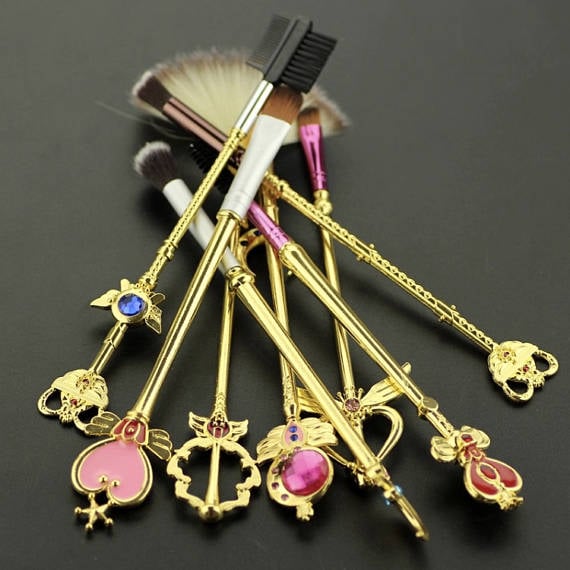 With that, here is actual footage of us at our vanities after getting a hold of these brushes.