I'm Not a Huge Fan of Pumpkin Spice, but This Mask Made Me a Believer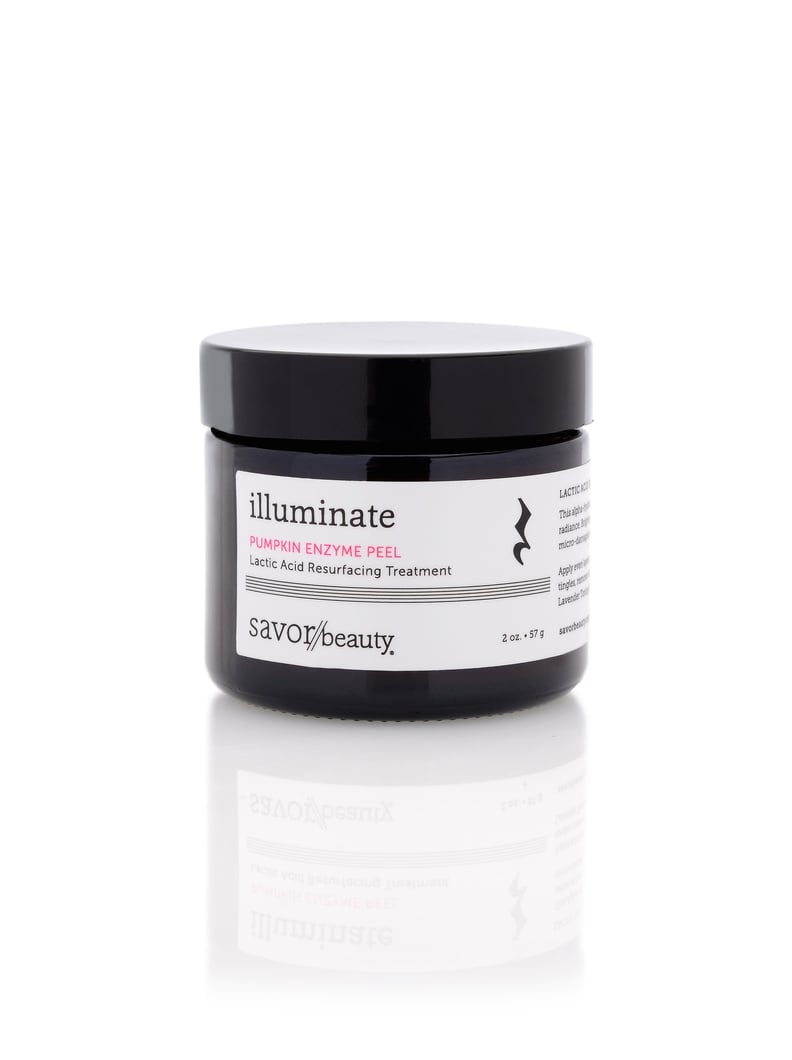 While I'm not a pumpkin spice latte hater — drink what you want to drink, people — the quintessential Fall beverage is not my vice of choice. (I'm more of a mulled wine girl.) It's not because I don't love the comforting mix of cinnamon, nutmeg, and allspice, but my face doesn't agree with my taste buds. Whenever I slip into a flannel and over-the-knee boots to indulge in a PSL, the next day I wake up to some surprise breakouts.
Luckily, the enterprising folks behind Savor Beauty decided to cash in on my unfortunate spiceovers with the new Pumpkin Enzyme Peel ($80). Despite it being approximately 108 degrees in my NYC walk-up, I decided to test this mask for myself one sweaty Summer night. Savor isn't the first brand to celebrate the beauty benefits of our favorite gourd, as Peter Thomas Roth and Eminence make their own pumpkin peels. The antioxidants and enzymes inside of pumpkins act similarly to AHAs, which increase cell turnover in the skin. Translation: it makes you glow, cold weather be damned.
Though you're supposed to swipe on this peel via a brush, spa-style, I just globbed it all over my face with my bare (but clean!) hands after removing all of my makeup. It won't form a clean, smooth layer à la a face mask, but that's OK, because you won't keep it on long enough to get a requisite #selfcare selfie. I was able to use this peel during a commercial break on my local news, and after about a minute, my skin started to tighten and tingle — there was also a bit of a sting. That's because the peel contains five percent lactic acid, which can sometimes feel irritating. Luckily, when I rinsed off the peel, there was little redness — only brighter skin. As an added plus, the stuff reeks of PSL goodness, so be sure to take a few deep breaths before splashing it all away.
I went to bed with my face feeling fresh and clear, and despite getting a robust four hours of sleep, my skin looked like it got a full eight. I bet I'll be using this baby once a week until at least Thanksgiving, so if you're stressed about Summer ending, this seasonal mask will turn that frown upside down.