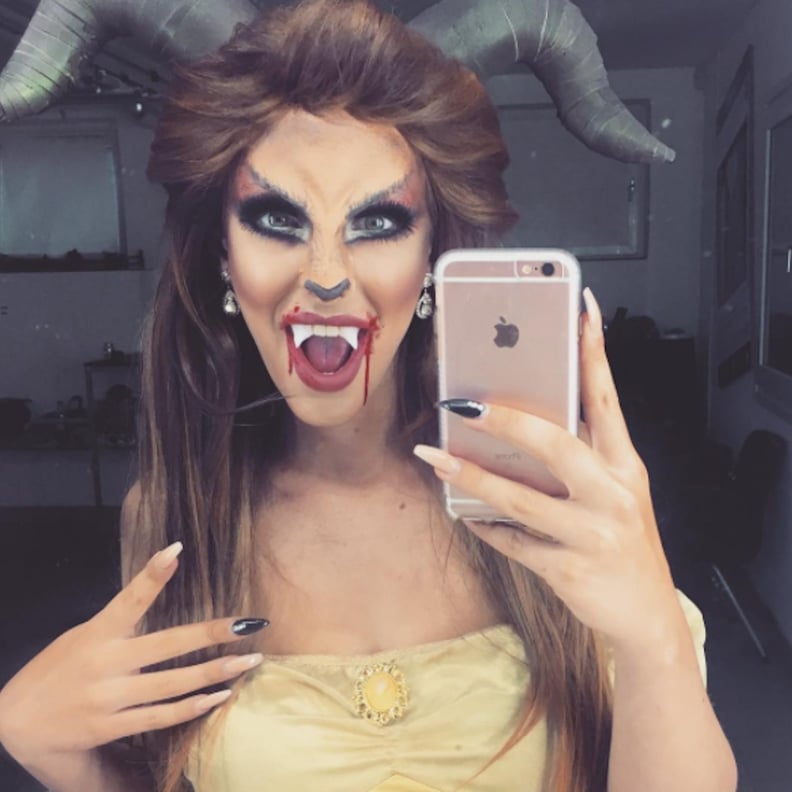 If you can't decide between going as your favorite Disney character for Halloween or a ferocious monster, we've found someone who does both flawlessly. Ellinor Rosander is a 23-year-old makeup artist who creates bone-chilling special effects makeup for some of your most beloved characters.
Ellinor, who posts tutorials on her YouTube channel alongside her producer partner, Macs Moser, is known for turning classic Disney characters into monsters. From combining Belle with the Beast to creating a murderous Minnie Mouse, there's no end to the nightmarish inspiration Ellinor cooks up.
Keep reading to see some magical transformations.