Let's take a moment to pour one out for that friend we go to for all of our beauty questions. Or maybe, you are that friend. Since you can never have too many makeup-junkie pals, Sephora has launched a new online community full of them. It's called the Beauty Insider Community, and you're probably going to get addicted to it. This online forum aims to be your new go-to for all your burning hair and makeup questions. And yes, it wouldn't be a hot new Sephora announcement without some pretty awesome perks.
If you've ever lost hours on Reddit's Beauty Addiction page (totally busted), Sephora's new launch will be second nature to you. The platform features several sections, starting with the home page, where you can access your profile, peruse groups, and join a conversation. There are 42 themed groups, from the basic "Everything Eyes" to the tips-based "Acne-Prone Skin" and the fabulous "Glitter Enthusiasts."
The sky's the limit in terms of finding inspiration, asking questions, and connecting with other people
Along with using those pages to meet and discuss things with like-minded beauty junkies, there's also a "Gallery" feature where you can post pictures to show off your recent Sephora haul or post an on-point makeup selfie to your adoring fans.
But don't think this is just another online forum. Bindu Shah, VP of digital marketing at Sephora, tells POPSUGAR that the Beauty Insider Community is an "evolved ecosystem" that "Enables [shoppers] to easily connect with people who share [their] beauty interests so they feel supported throughout their beauty journey." It's also a great place to discover new products for future purchases, which, of course, will lead to raking in more Insider points. "The sky's the limit in terms of finding inspiration, asking questions, and connecting with other people," Shah says.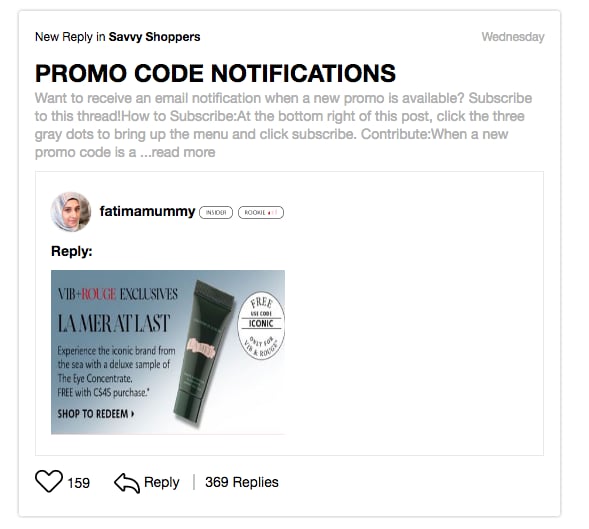 We're particularly excited about the "Trending Now" group, which teases sneak peeks of new products. While we might go broke keeping up with all the news and exclusives, at least it will all be for a cause we know and love (hoarding makeup!). And, after you score that new highlighter or eye-shadow palette, you'll want to tell the Beauty Insider Community all about it. Shah's pro tip is that, "It's fun to visit Community after you've been in store so you can share reviews on products you've tried."
All you need to participate is an opinion and a Beauty Insider membership. The site is up now to play around with, but if you create your profile between Sept. 1 and 30, you'll actually receive 50 BI points just for showing up. Participation medal!
You'll be happy to know that, although the Beauty Insider Community just officially launched today, there is already a conversation dedicated to one of life's most important questions: