Sephora's Mermaid Makeup Brushes Will Make Your Collection Complete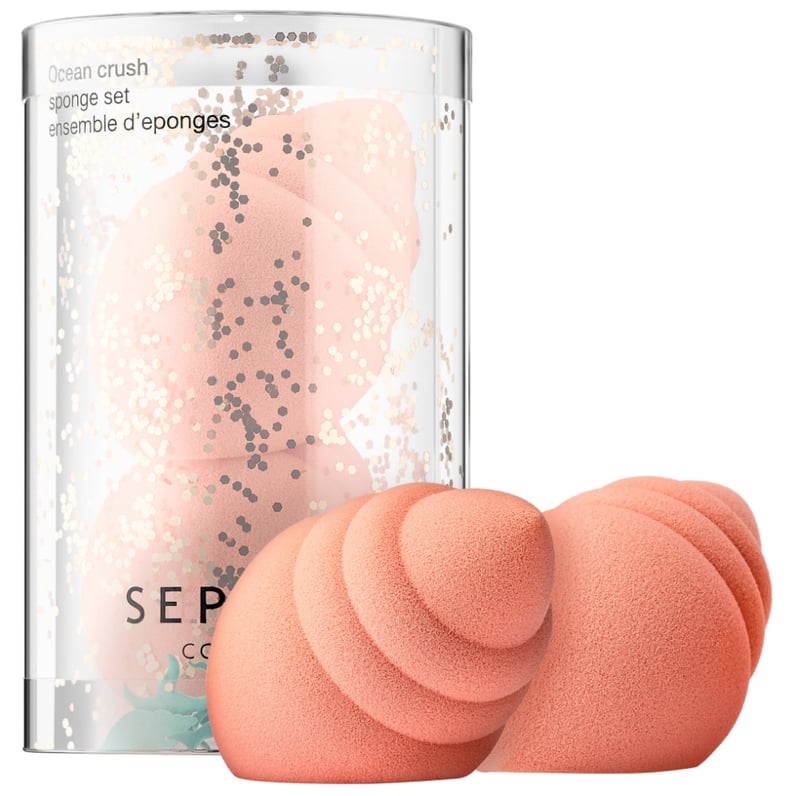 As POPSUGAR editors, we independently select and write about stuff we love and think you'll like too. If you buy a product we have recommended, we may receive affiliate commission, which in turn supports our work.
Look at this stuff! Isn't it neat? By "stuff," I mean Sephora Collection's new sea- and mermaid-themed makeup brushes, which I will be adding to my online cart in 3, 2, 1 . . .
Whether you're a cream or powder makeup type of human, you'll flip your fins over these new launches. The Ocean Crush Collection features a sponge set ($12) and fan brush set ($39), which are both decorated in the sea theme of your choosing.
If you're a shell collector, the sponge set might be your ticket. These two coral-colored beauties are shaped like conchs, and can be used wet or dry to blend your foundation and liquid highlighters to perfection.
Meanwhile, the five-piece brush kit includes a highlight, powder, eye, concealer, and brow brush. The synthetic bristles are multicolored, as all mermaid beauty should be.