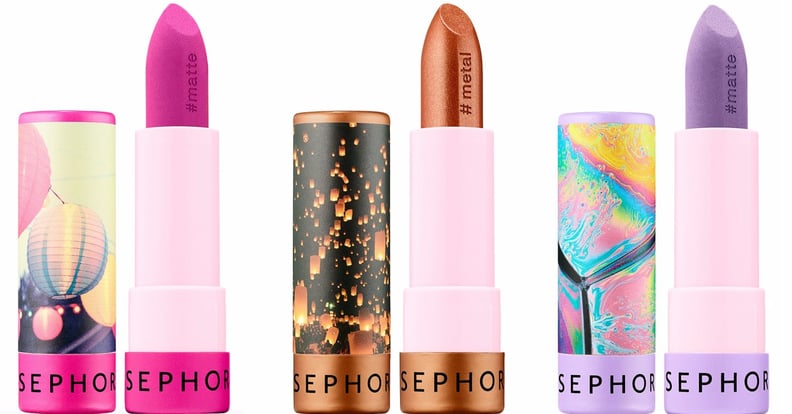 This is a safe space: here at POPSUGAR Beauty, it's OK to admit that sometimes the appeal of a product comes down to its packaging. So today in cute product news: Sephora Collection just released 40 new lipsticks in colorfully printed tubes to boot. Oh, and you can buy the shades for the humble price of $8 each. It's, as the kids say, lit.
The collection is called #LipStories, and the brand spankin' new formula contains cream, matte, and metal options. We're particularly obsessed with the first choice, as it goes on your lips in one fell swoop and coats your mouth in a plush, velvety feeling. It's like a cozy Winter sweater for your lips — sold yet?
If not, why don't you take a gander at the swatches below? As you can see, there's something in this line for everyone: basic nudes, bold reds, trendy purples, out-there greens, and even a white option so you can match the snow outside!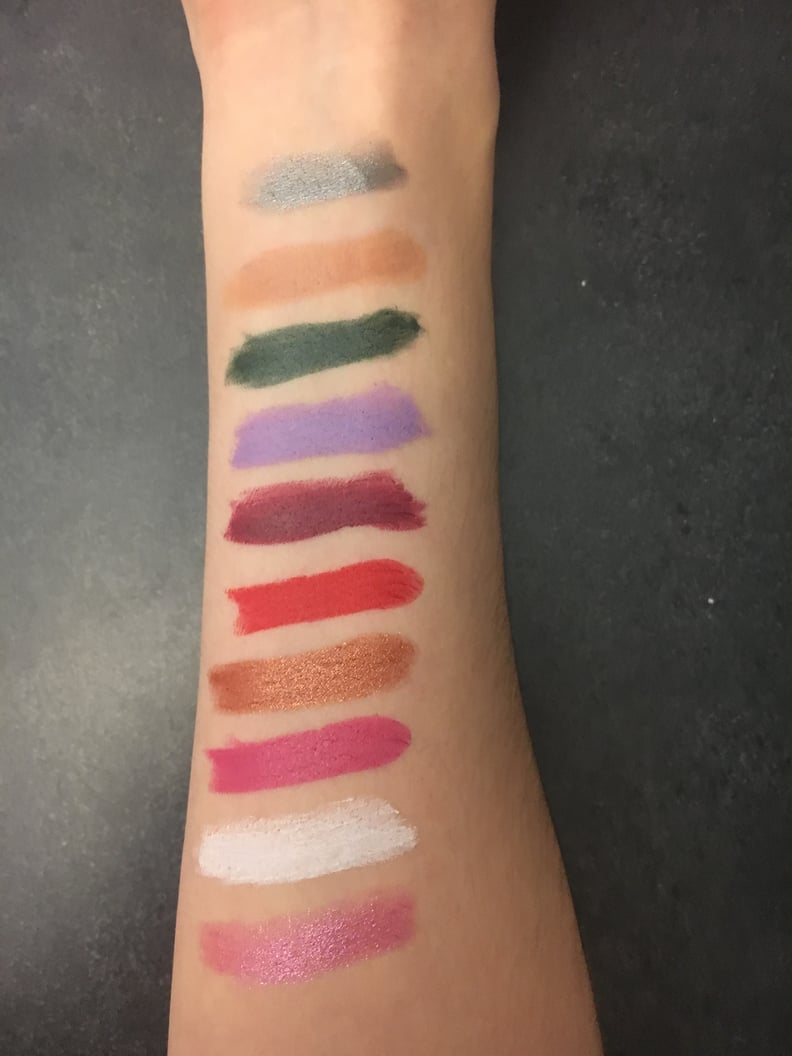 From top to bottom: Just Add Tinsel (metal silver), Somewhere in Spain (cream sand), Cash Money (cream emerald), Trippin (matte lavender), Golden Gate (matte mauve), A Little Magic (matte cherry), Festival Lights (metal bronze), Pineapple Express (cream fuchsia), In the Clouds (matte white), Coconut Grove (metal hot pink)
Every shade is broken down into 10 "mini stories" consisting of four shades with similar themes. These little lines-within-a-line make these babies uber collectible — and at less than 10 bucks a pop, hoarding them all seems almost reasonable. As Helen Phillips, national makeup artist for Sephora Collection, said in a release, "These shades were created to celebrate wild adventures, favorite moments, and magic memories that are yet to come."
If you have the Sephora mobile app, you can purchase these lippies starting today. Everyone else can shop online at Sephora on Dec. 13, and the line will expand in-stores on Dec. 26. New year, 40 new lipsticks, am I right?!?!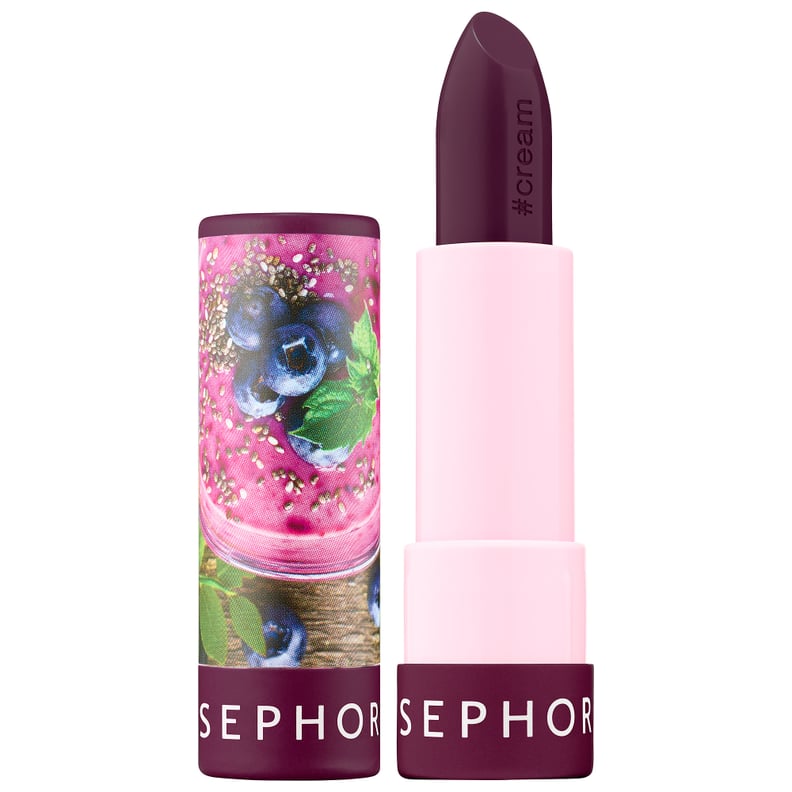 Sephora Collection #LipStories in Berry-licious #32
Sephora Collection #LipStories in Berry-licious #32 ($8)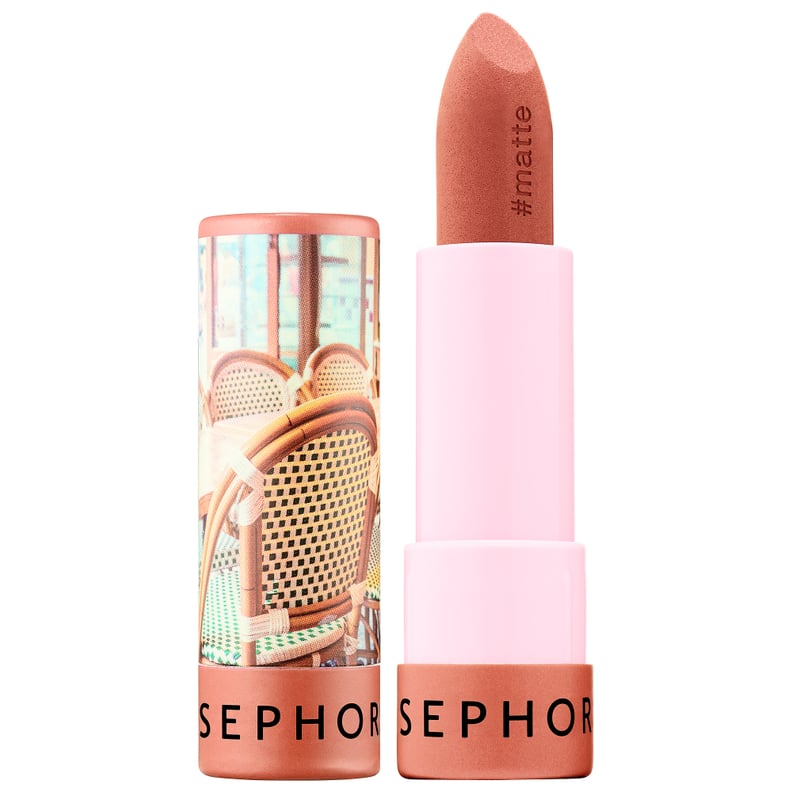 Sephora Collection #LipStories in Brunch Date #01
Sephora Collection #LipStories in Brunch Date #01 ($8)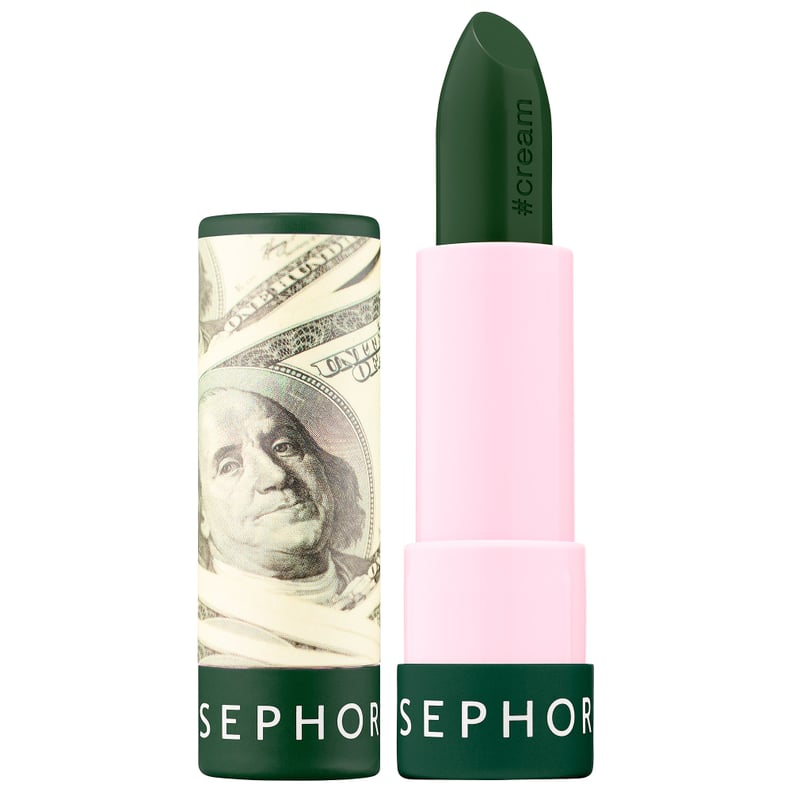 Sephora Collection #LipStories in Cash Money #47
Sephora Collection #LipStories in Cash Money #47 ($8)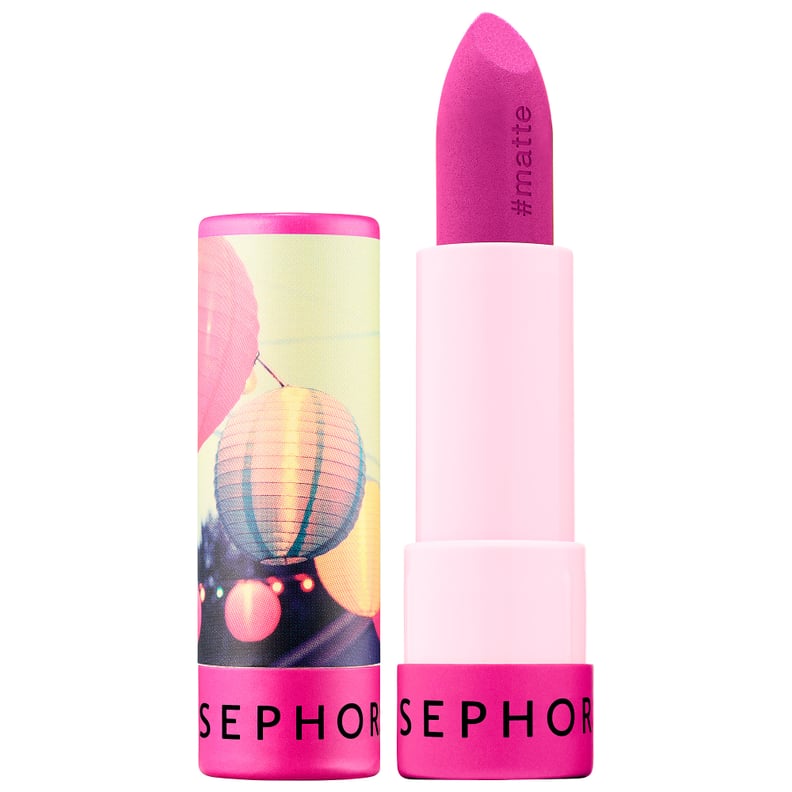 Sephora Collection #LipStories in Celebrate #12
Sephora Collection #LipStories in Celebrate #12 ($8)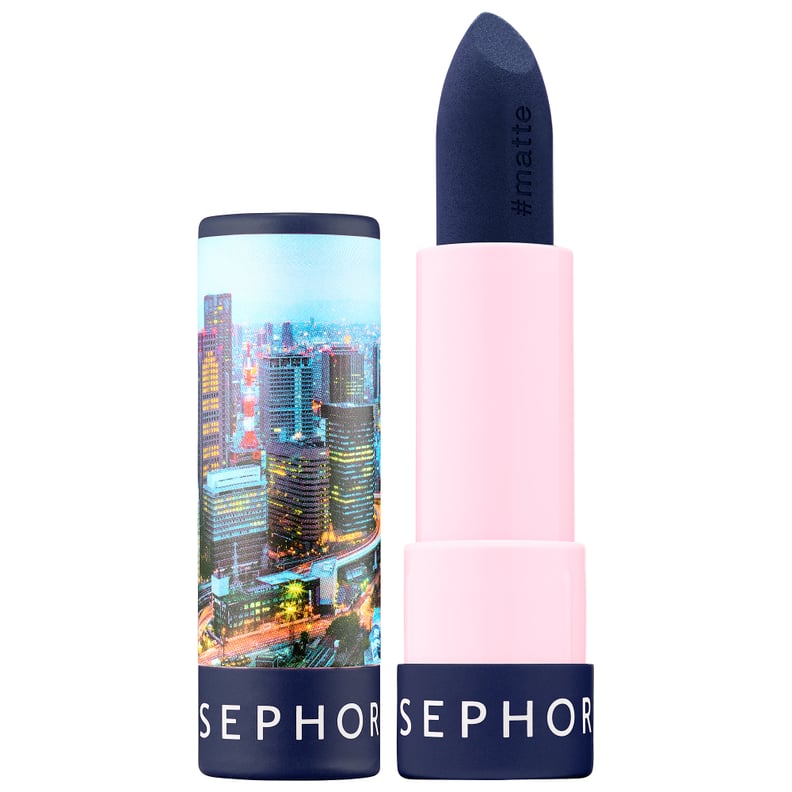 Sephora Collection #LipStories in City Beat
Sephora Collection #LipStories in City Beat ($8)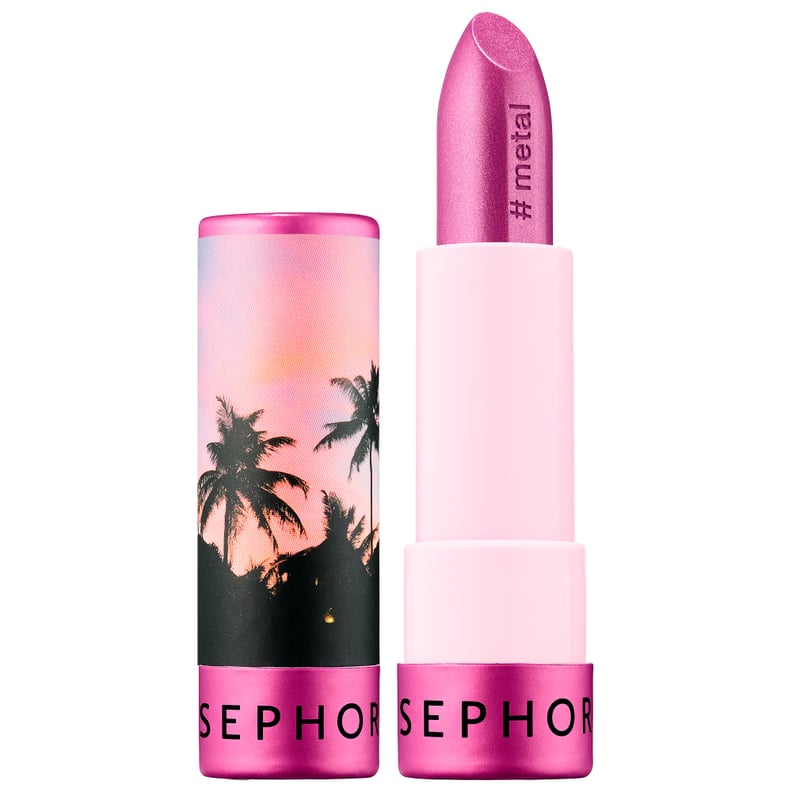 Sephora Collection #LipStories in Coconut Grove #13
Sephora Collection #LipStories in Coconut Grove #13 ($8)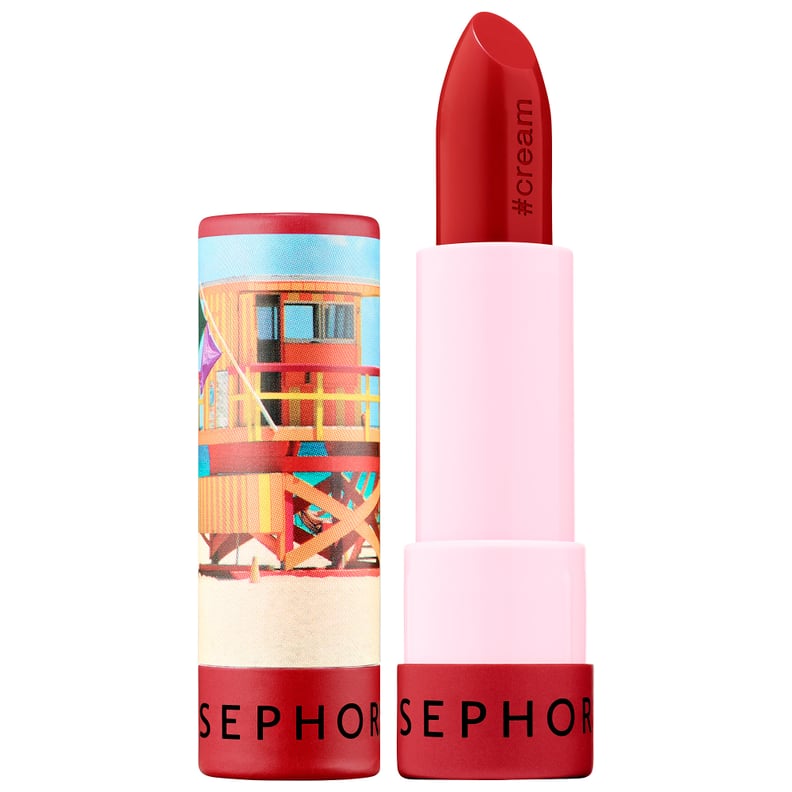 Sephora Collection #LipStories in Water Bay #24
Sephora Collection #LipStories in Water Bay #24 ($8)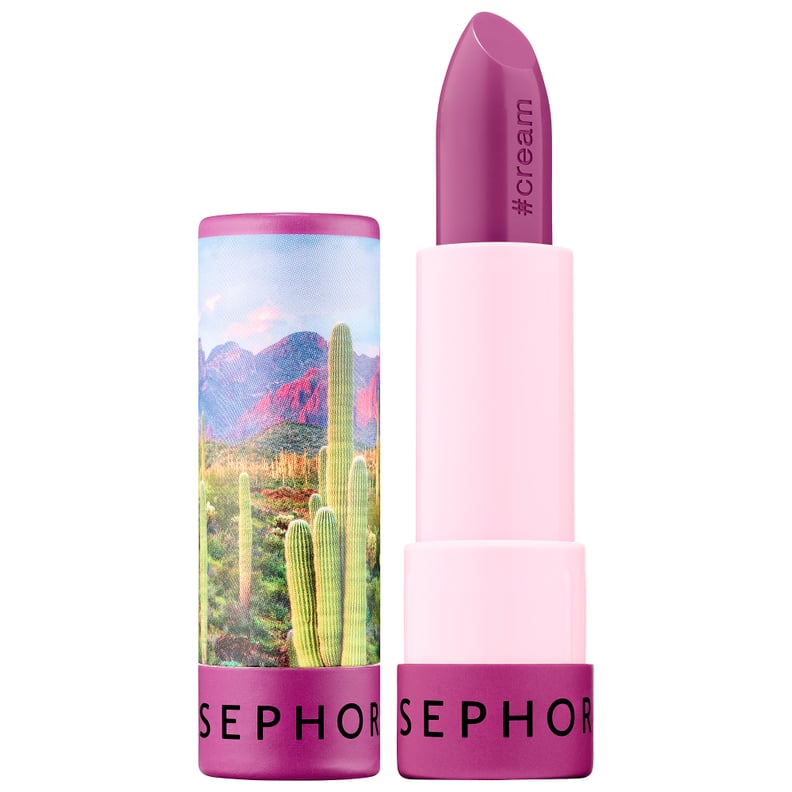 Sephora Collection #LipStories in Desert Trip #39
Sephora Collection #LipStories in Desert Trip #39 ($8)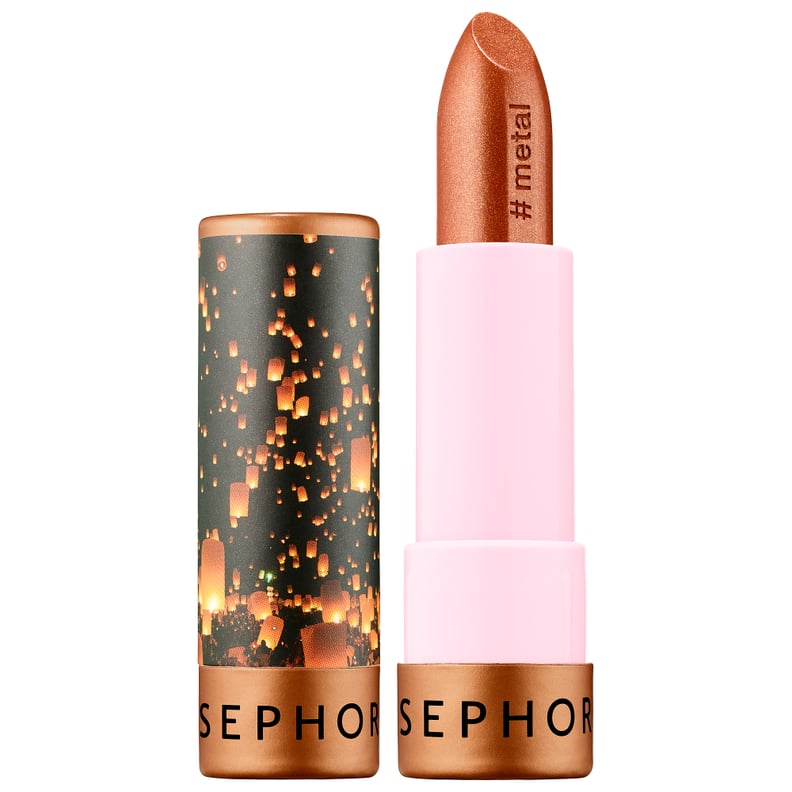 Sephora Collection #LipStories in Festive Lights #51
Sephora Collection #LipStories in Festive Lights #51 ($8)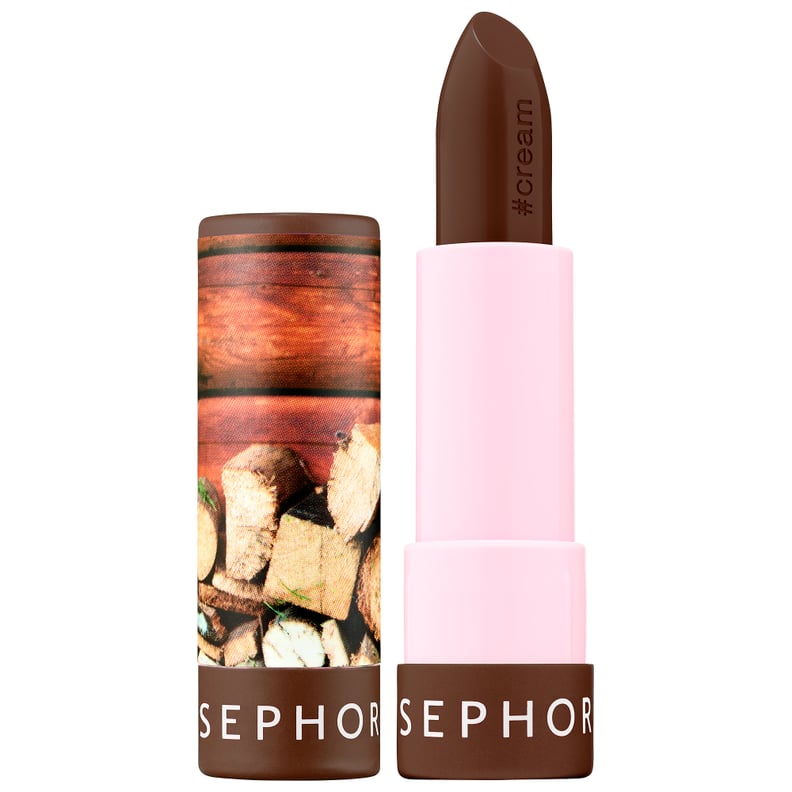 Sephora Collection #LipStories in Fire Side #11
Sephora Collection #LipStories in Fire Side #11 ($8)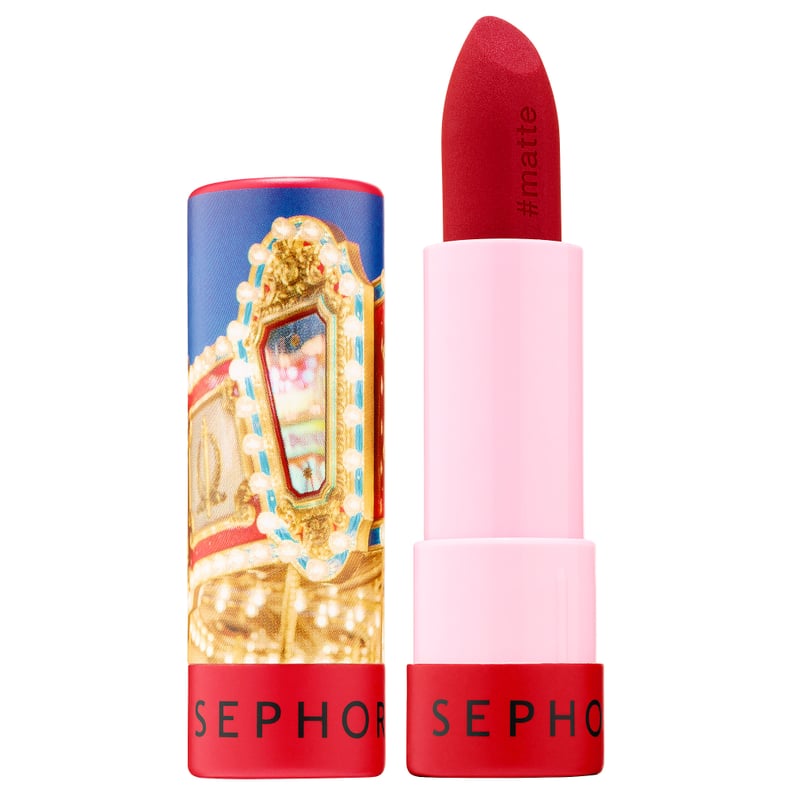 Sephora Collection #LipStories in A Little Magic #22
Sephora Collection #LipStories in A Little Magic #22 ($8)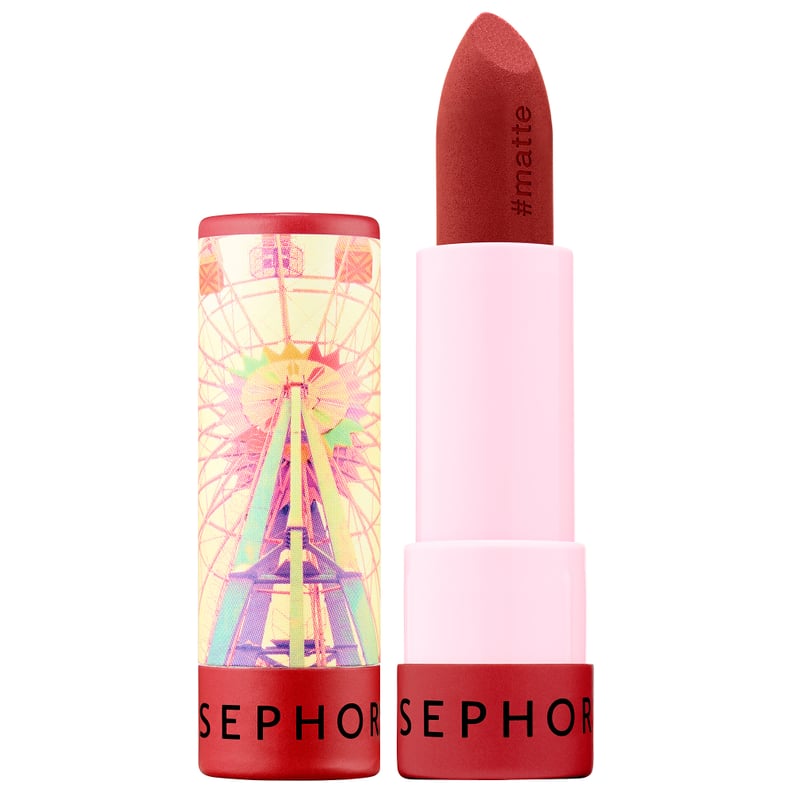 Sephora Collection #LipStories in After Hours #23
Sephora Collection #LipStories in After Hours #23 ($8)
Sephora Collection #LipStories in All Washed Up #26
Sephora Collection #LipStories in All Washed Up #26 ($8)
Sephora Collection #LipStories in Off Limits #38
Sephora Collection #LipStories in Off Limits #38 ($8)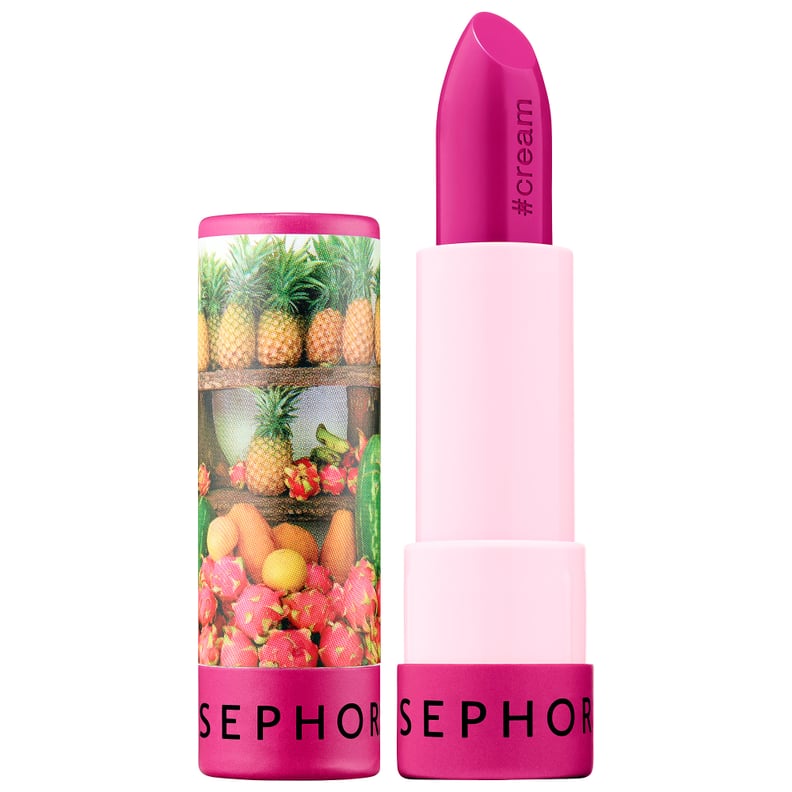 Sephora Collection #LipStories in Pineapple Express #21
Sephora Collection #LipStories in Pineapple Express #21 ($8)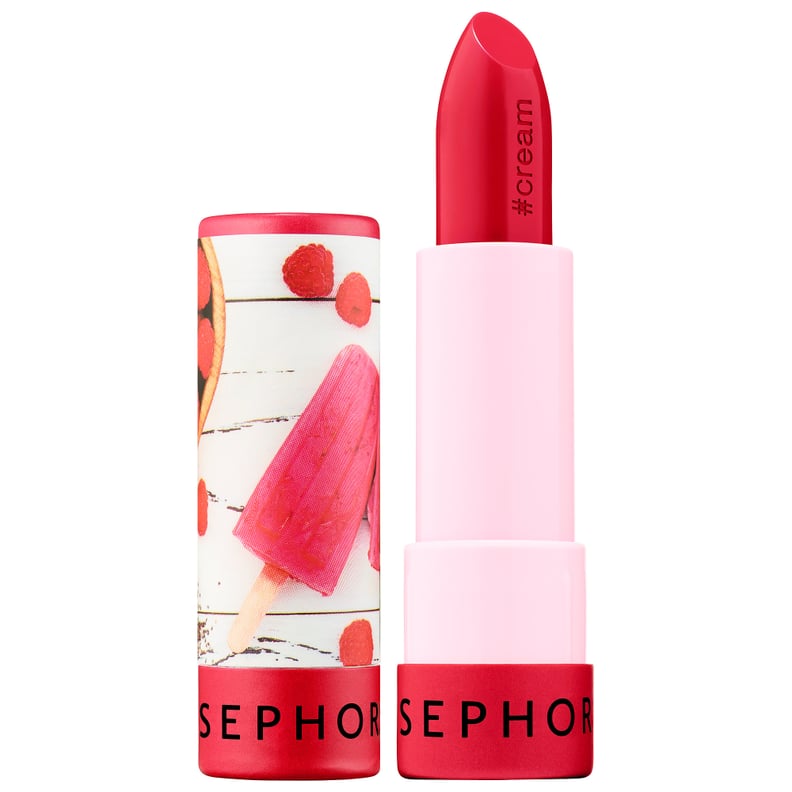 Sephora Collection #LipStories in Popsicle Lips #28
Sephora Collection #LipStories in Popsicle Lips #28 ($8)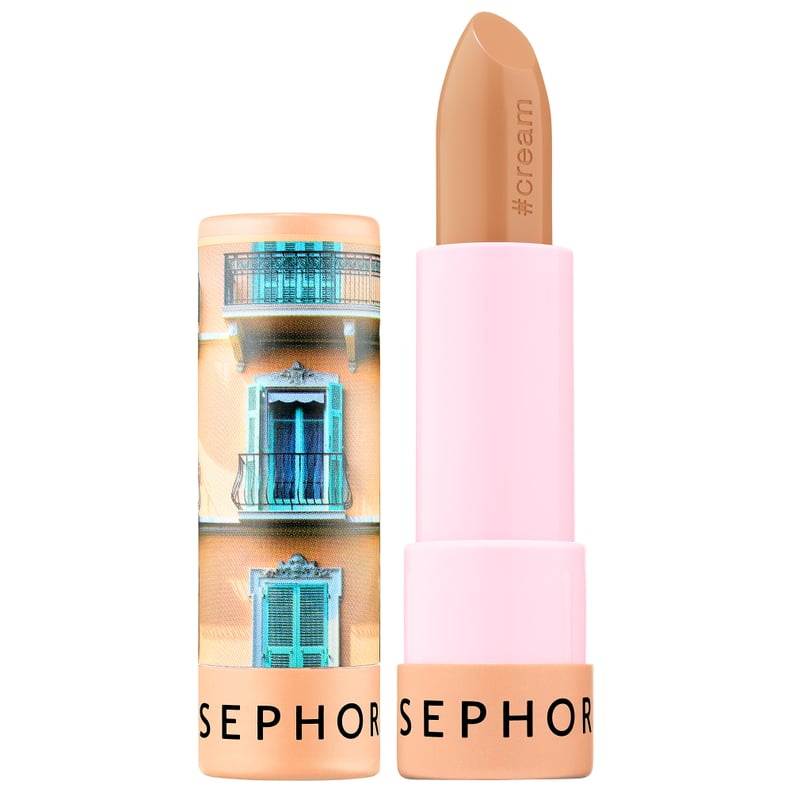 Sephora Collection #LipStories in Somewhere in Spain #04
Sephora Collection #LipStories in Somewhere in Spain #04 ($8)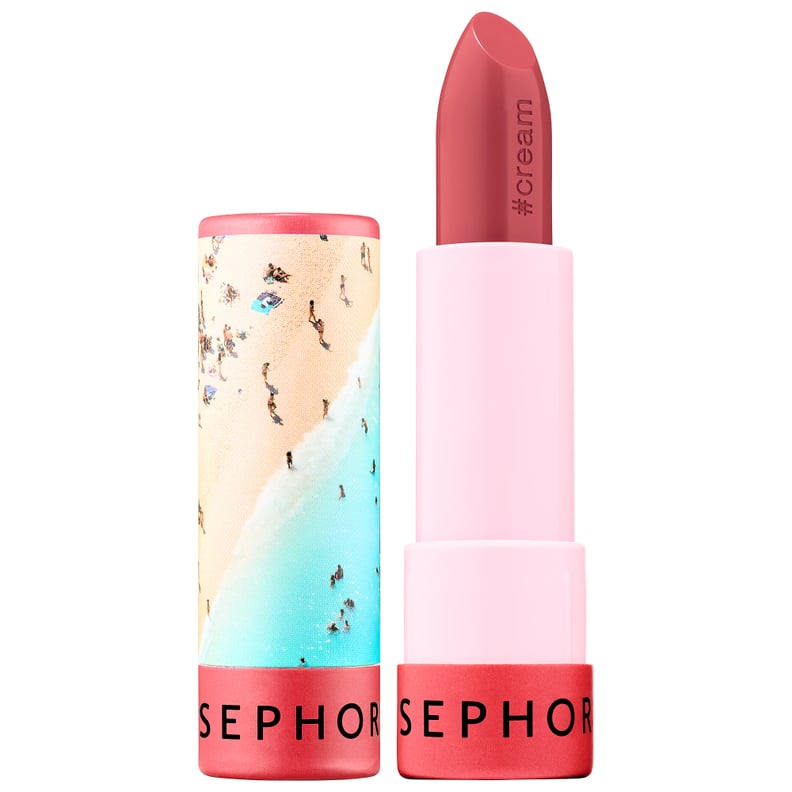 Sephora Collection #LipStories in Spring Break #36
Sephora Collection #LipStories in Spring Break #36 ($8)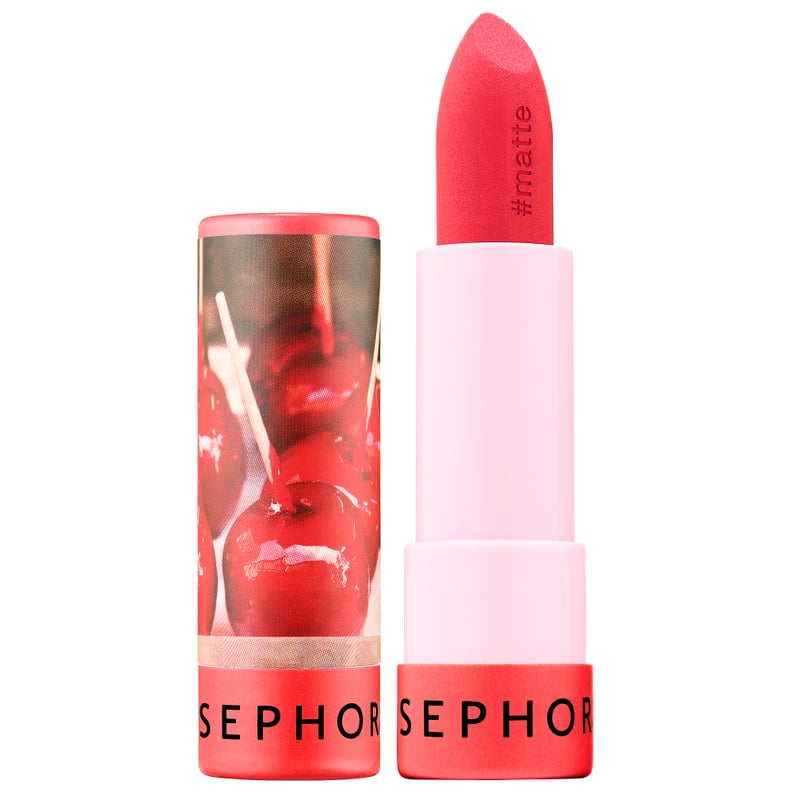 Sephora Collection #LipStories in Take a Bite #35
Sephora Collection #LipStories in Take a Bite #35 ($8)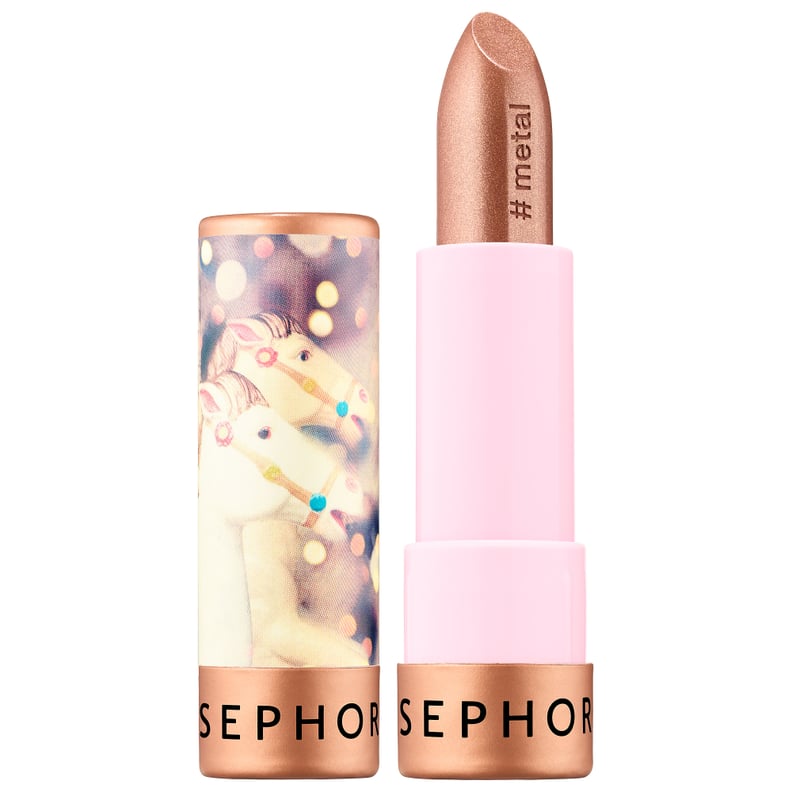 Sephora Collection #LipStories in Take a Spin #41
Sephora Collection #LipStories in Take a Spin #41 ($8)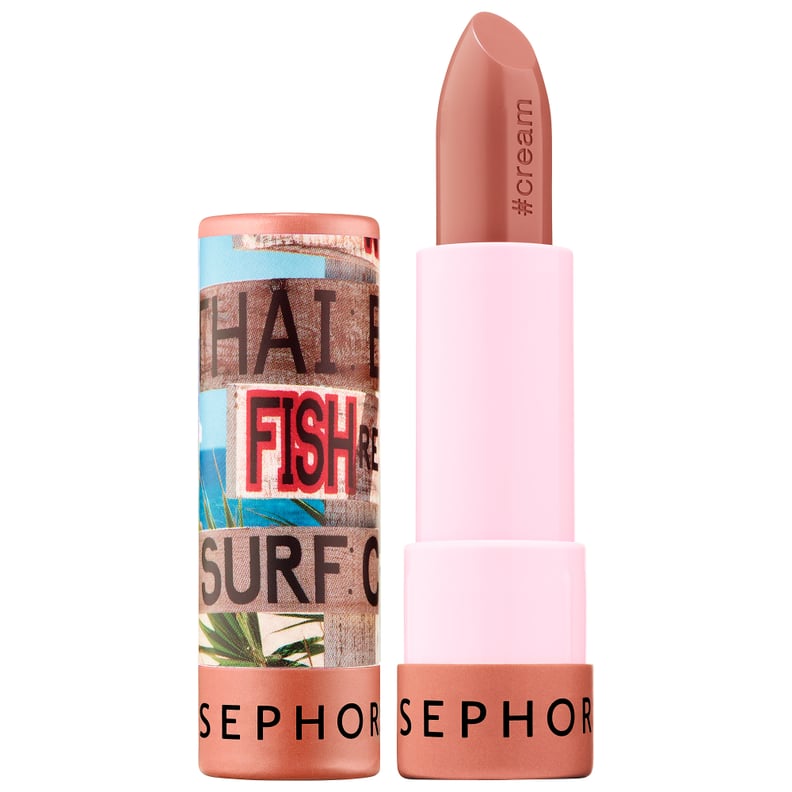 Sephora Collection #LipStories in Tan Lines #06
Sephora Collection #LipStories in Tan Lines #06 ($8)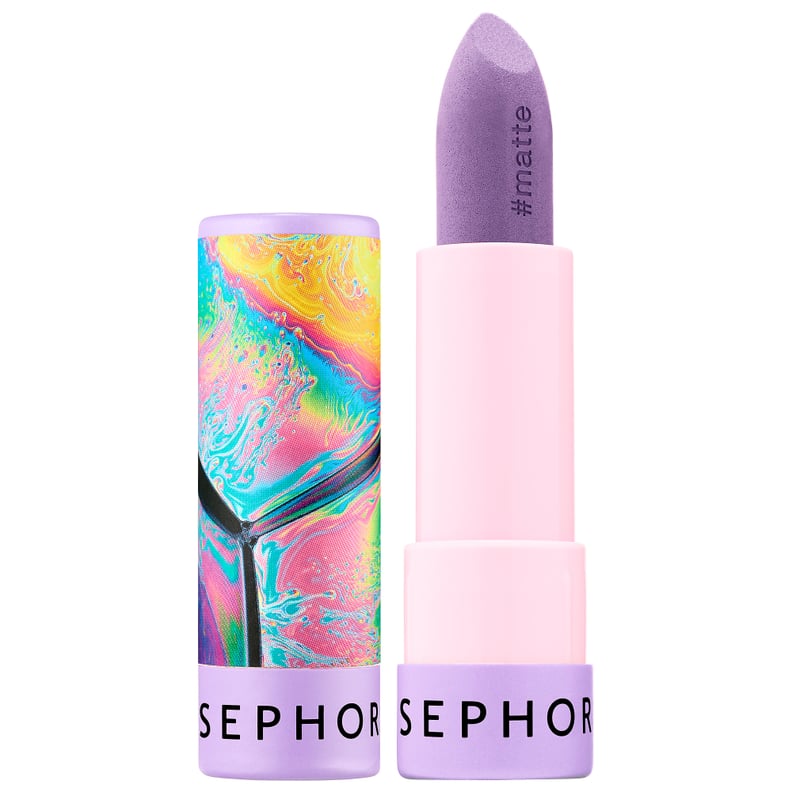 Sephora Collection #LipStories in Trippin #50
Sephora Collection #LipStories in Trippin #50 ($8)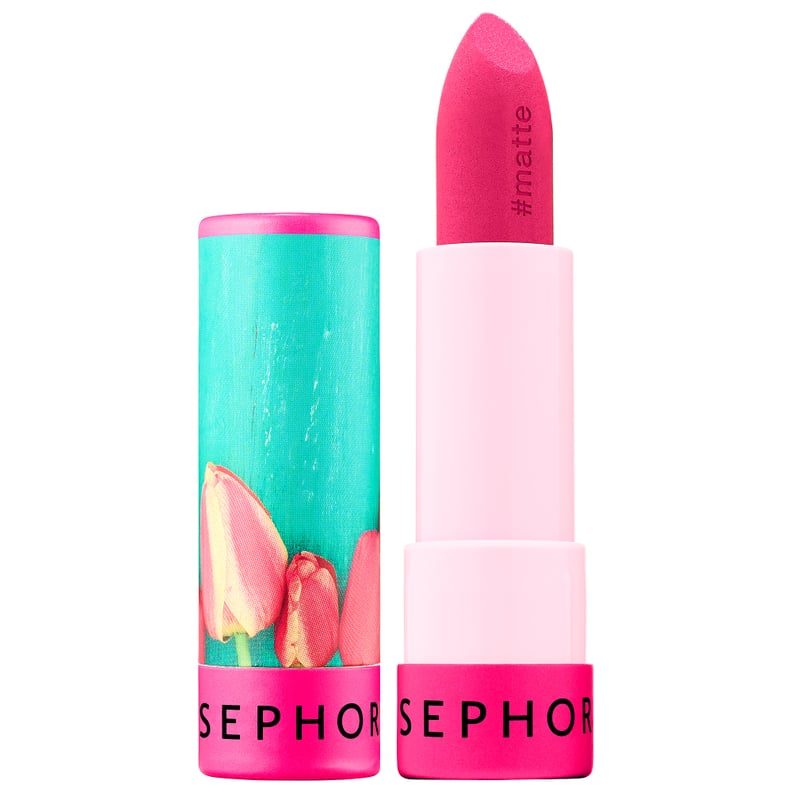 Sephora Collection #LipStories in Twolips #14
Sephora Collection #LipStories in Twolips #14 ($8)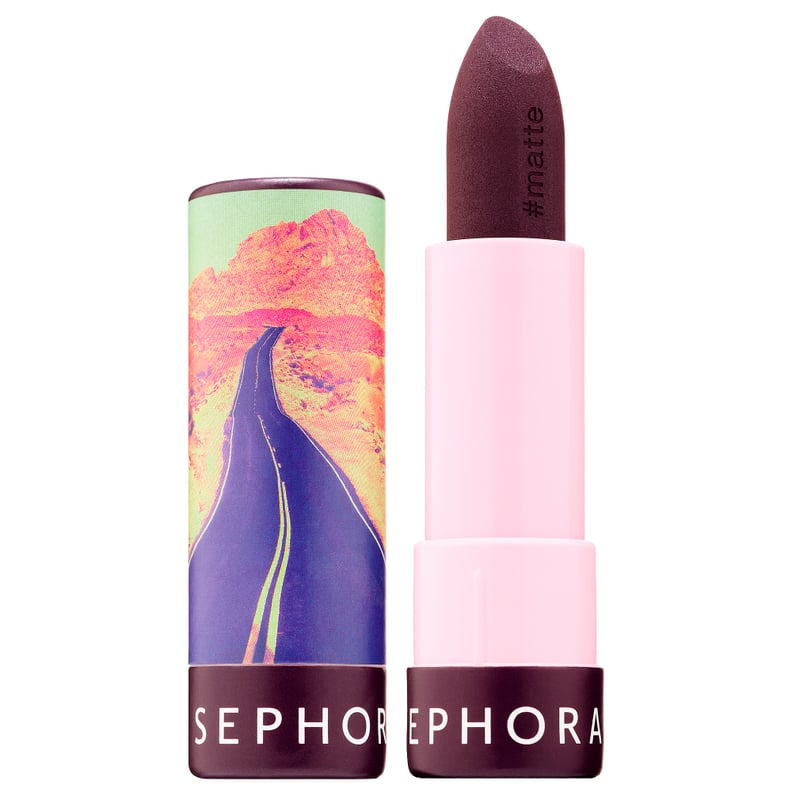 Sephora Collection #LipStories in Wanderlust #33
Sephora Collection #LipStories in Wanderlust #33 ($8)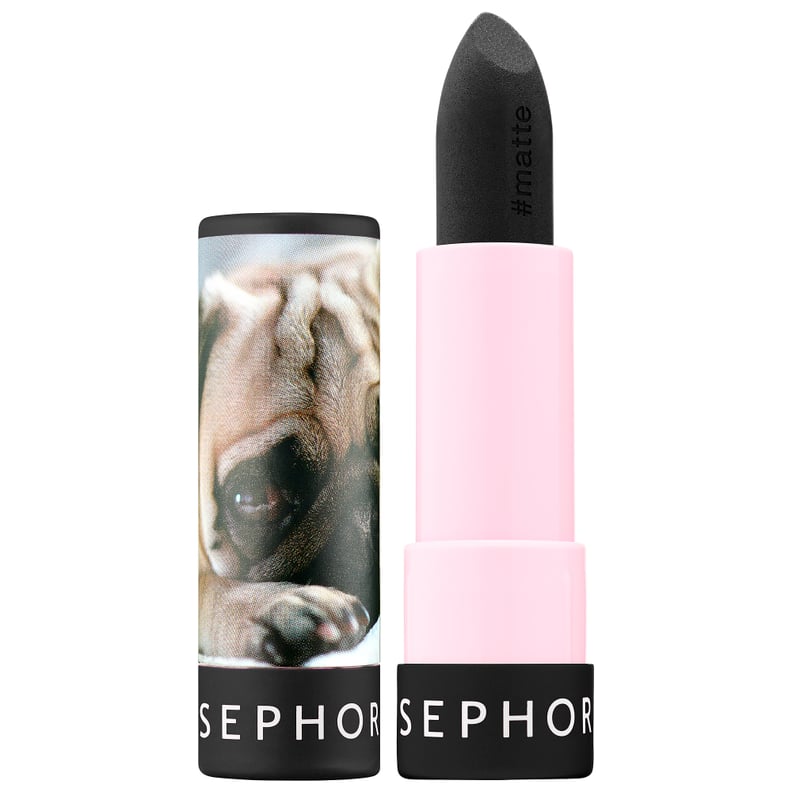 Sephora Collection #LipStories in Woof #44
Sephora Collection #LipStories in Woof #44 ($8)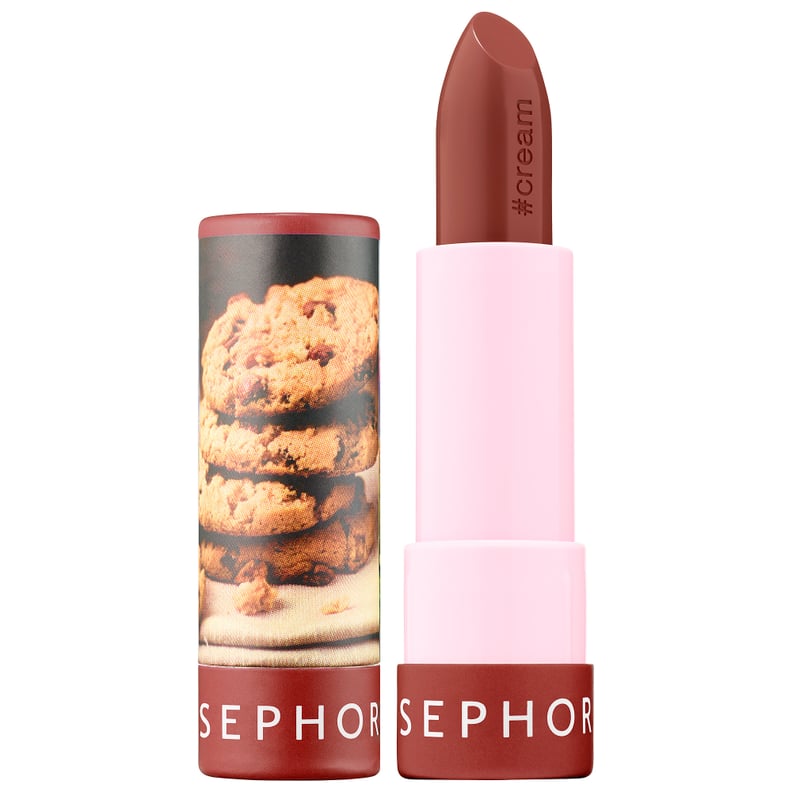 Sephora Collection #LipStories in Yum Yum #10
Sephora Collection #LipStories in Yum Yum #10 ($8)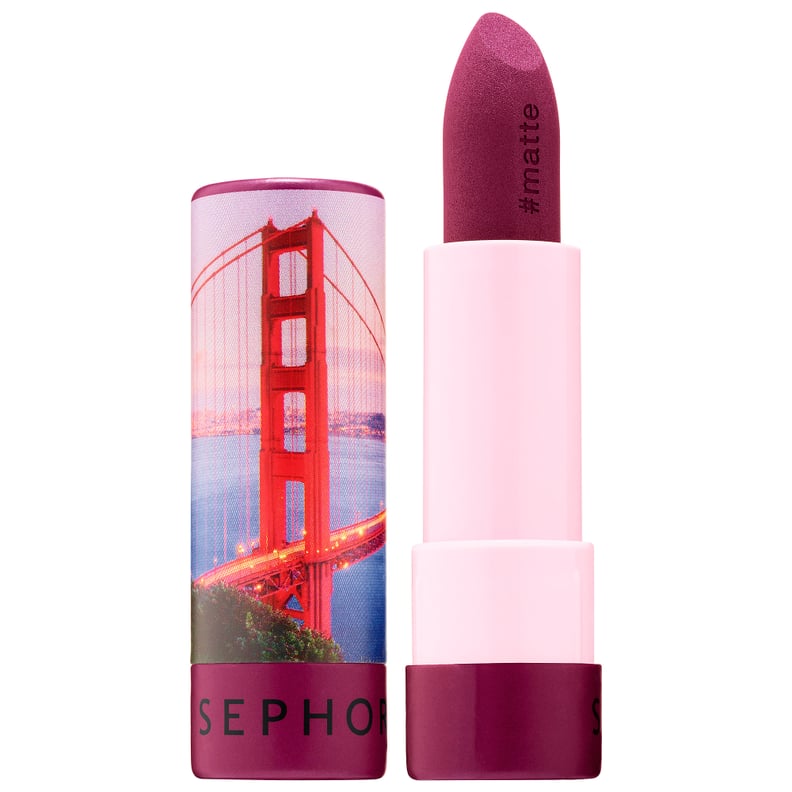 Sephora Collection #LipStories in Golden Gate #31
Sephora Collection #LipStories in Golden Gate #31 ($8)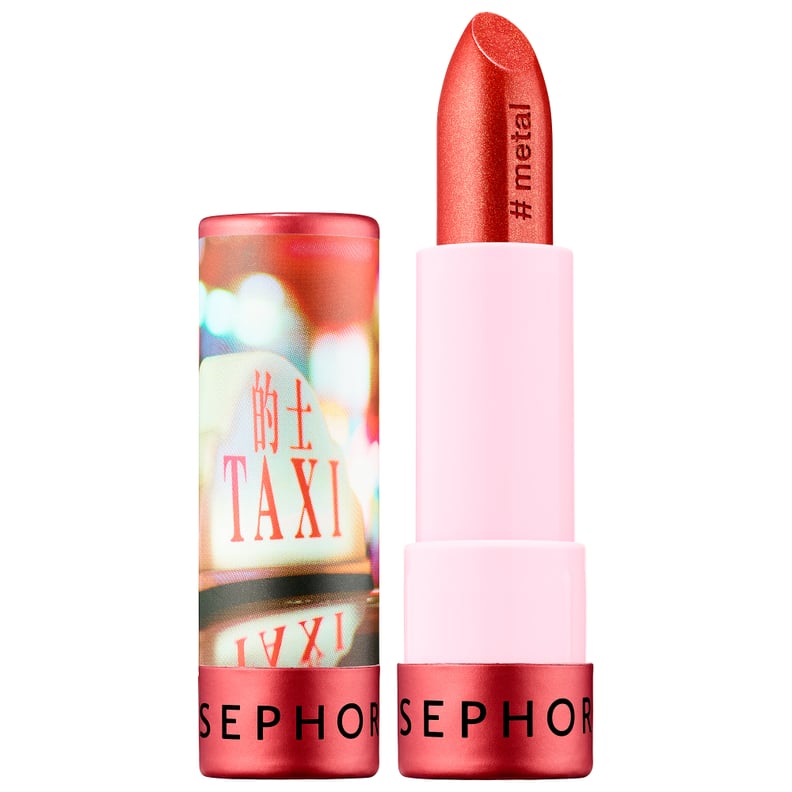 Sephora Collection #LipStories in Hong Kong by Night #27
Sephora Collection #LipStories in Hong Kong by Night #27 ($8)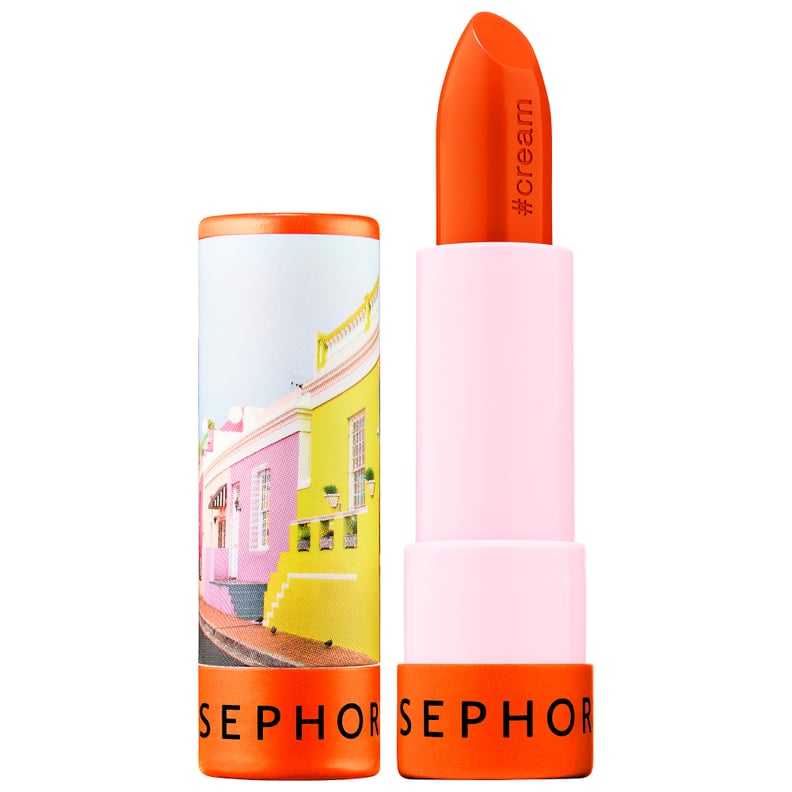 Sephora Collection #LipStories in Hot in Havana #37
Sephora Collection #LipStories in Hot in Havana #37 ($8)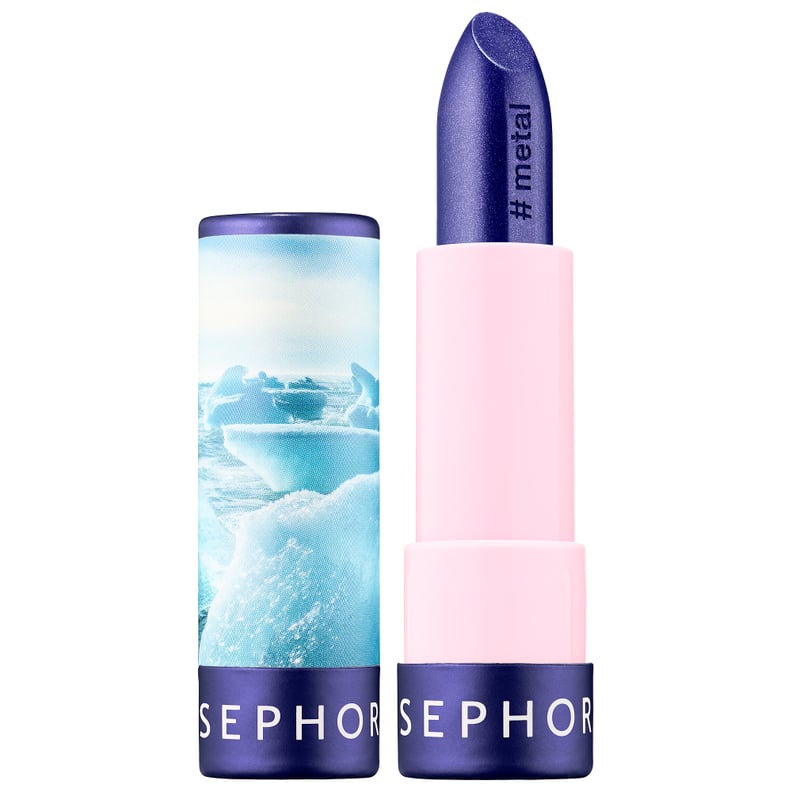 Sephora Collection #LipStories in In the Clouds #43
Sephora Collection #LipStories in In the Clouds #43 ($8)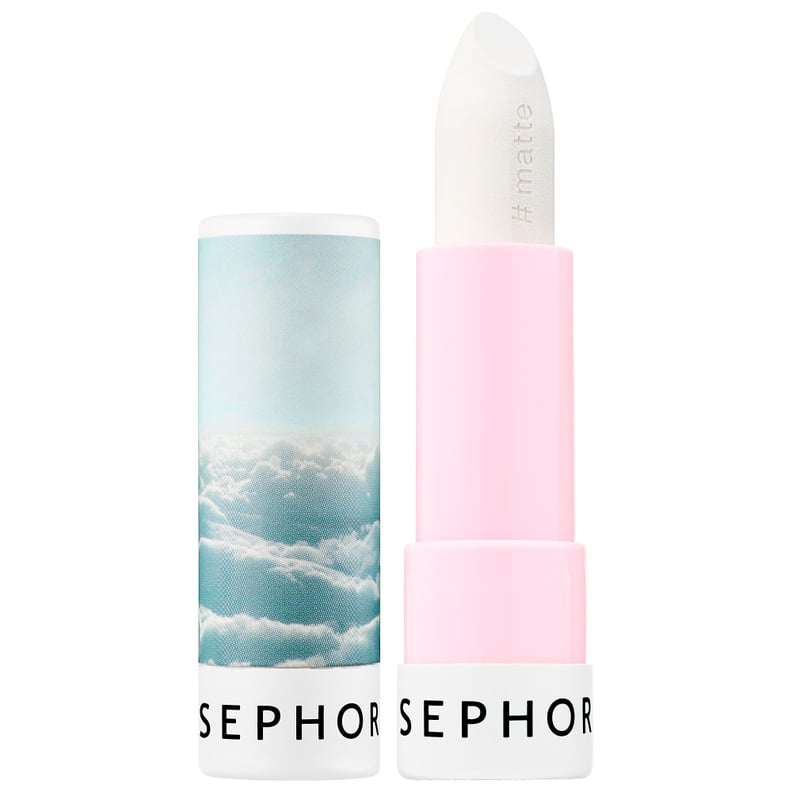 Sephora Collection #LipStories in Ice Breaker #46
Sephora Collection #LipStories in Ice Breaker #46 ($8)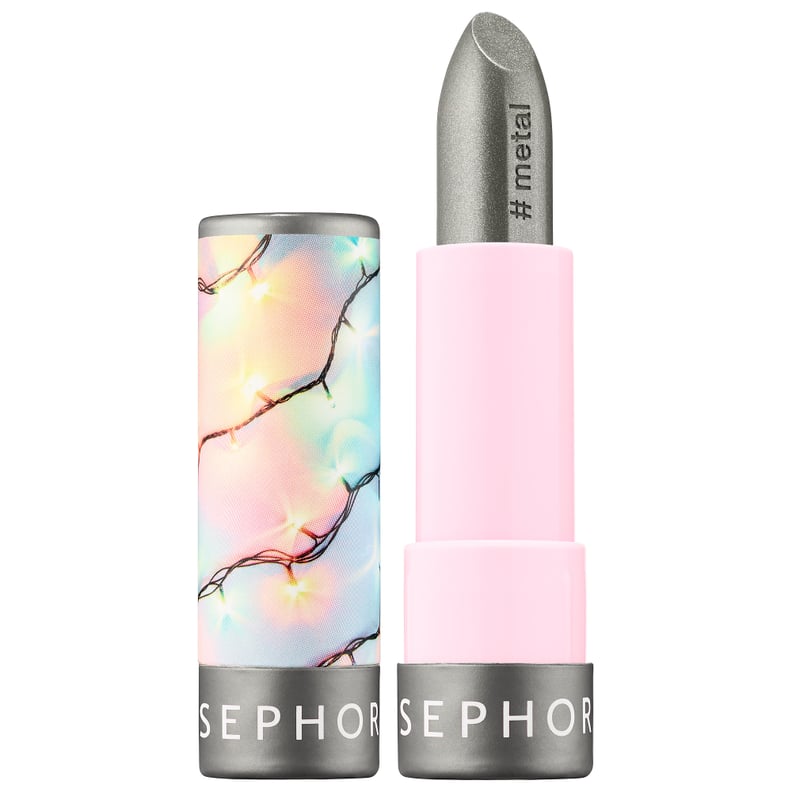 Sephora Collection #LipStories in Just Add Tinsel #48
Sephora Collection #LipStories in Just Add Tinsel #48 ($8)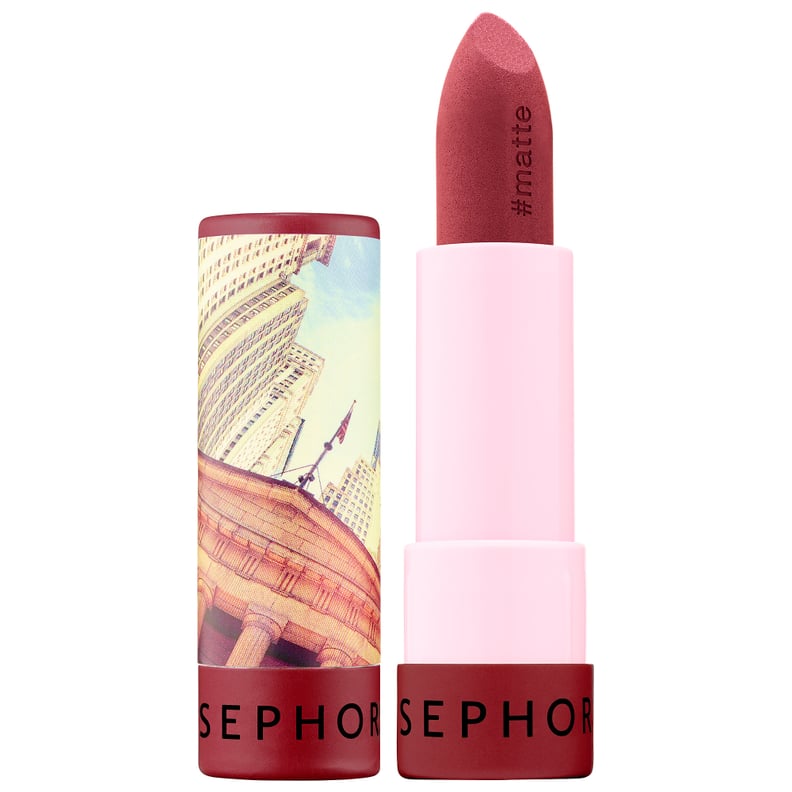 Sephora Collection #LipStories in Labrynth City #09
Sephora Collection #LipStories in Labrynth City #09 ($8)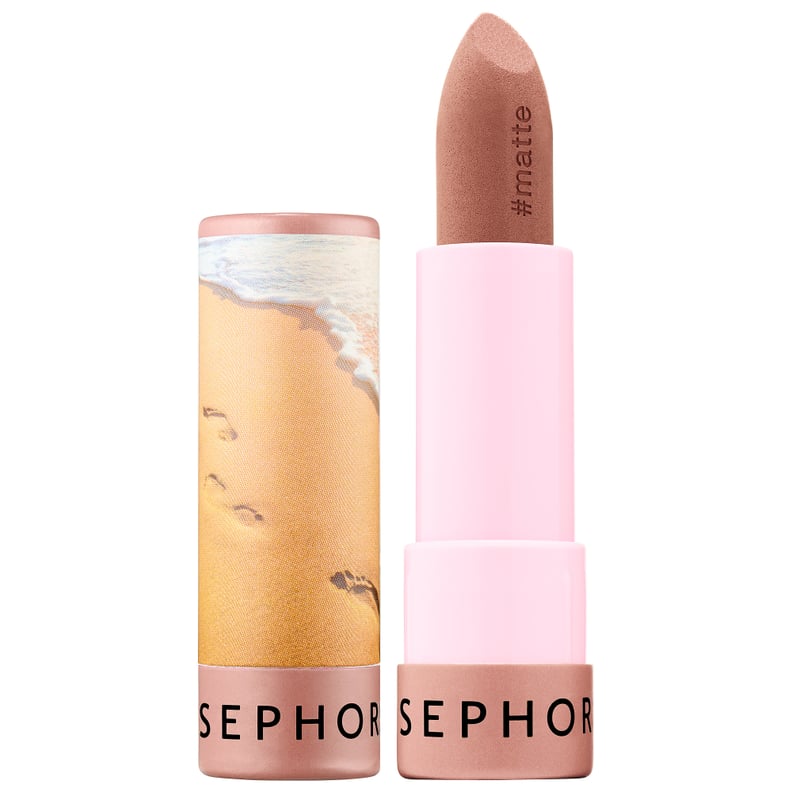 Sephora Collection #LipStories in Love Love #07
Sephora Collection #LipStories in Love Love #07 ($8)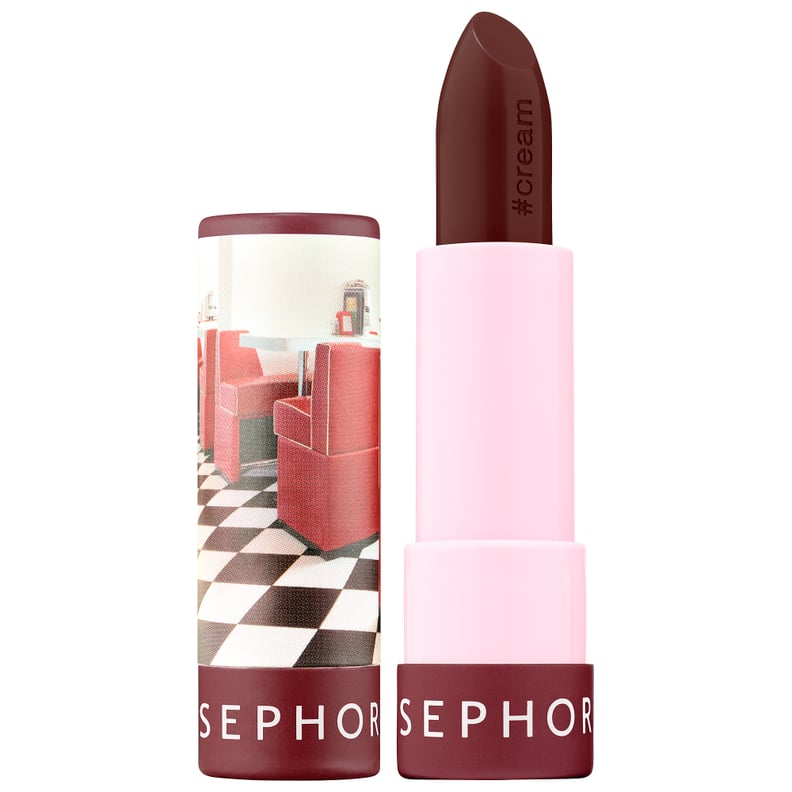 Sephora Collection #LipStories in Malt Shake #29
Sephora Collection #LipStories in Malt Shake #29 ($8)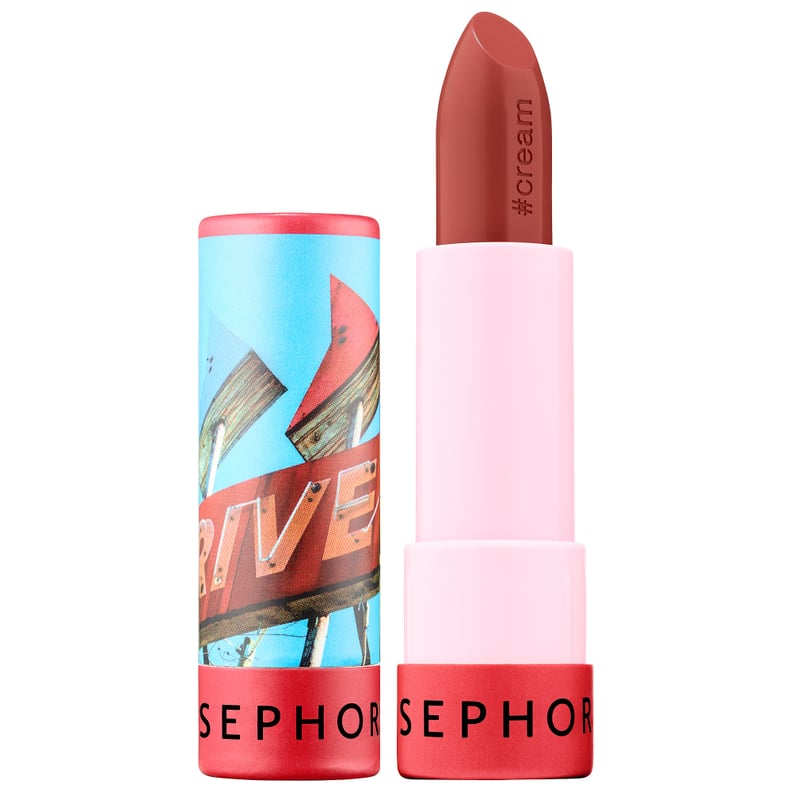 Sephora Collection #LipStories in Matinee #30
Sephora Collection #LipStories in Matinee #30 ($8)
Sephora Collection #LipStories in No Cell Service #42
Sephora Collection #LipStories in No Cell Service #42 ($8)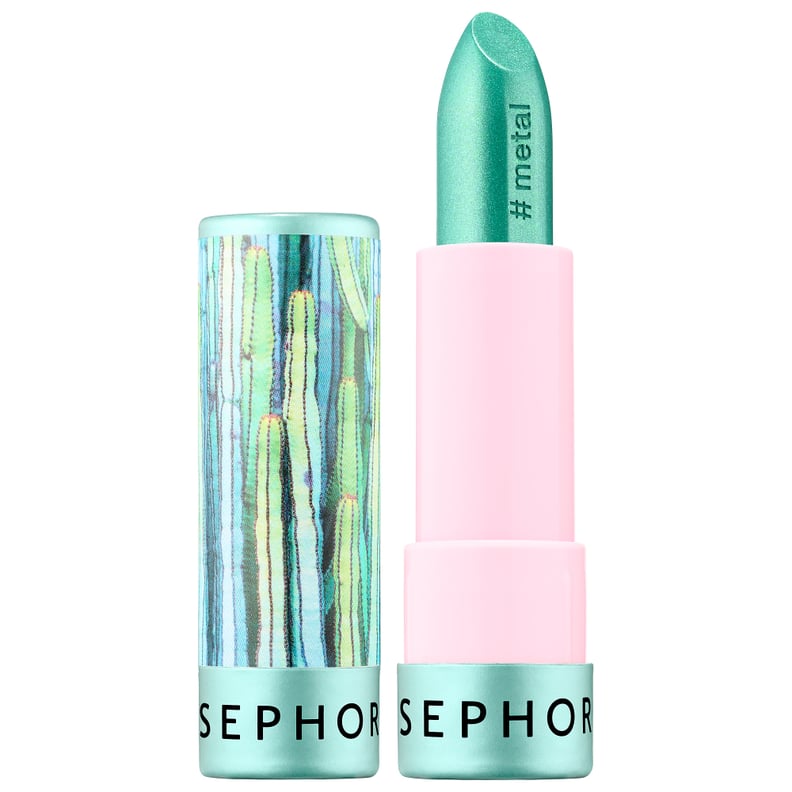 Sephora Collection #LipStories in Ouch #49
Sephora Collection #LipStories in Ouch #49 ($8)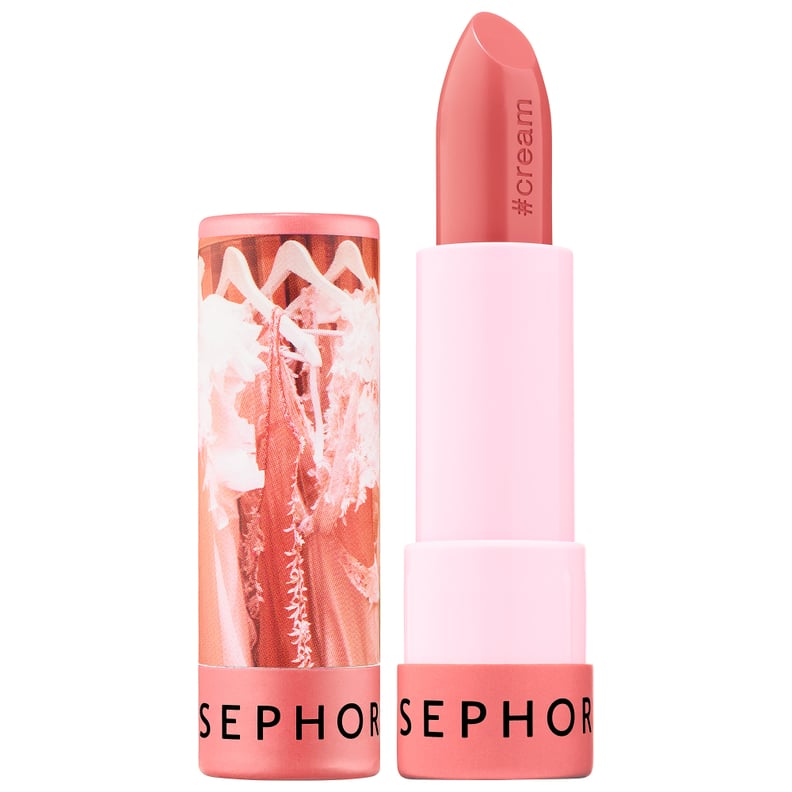 Sephora Collection #LipStories in Oui #03
Sephora Collection #LipStories in Oui #03 ($8)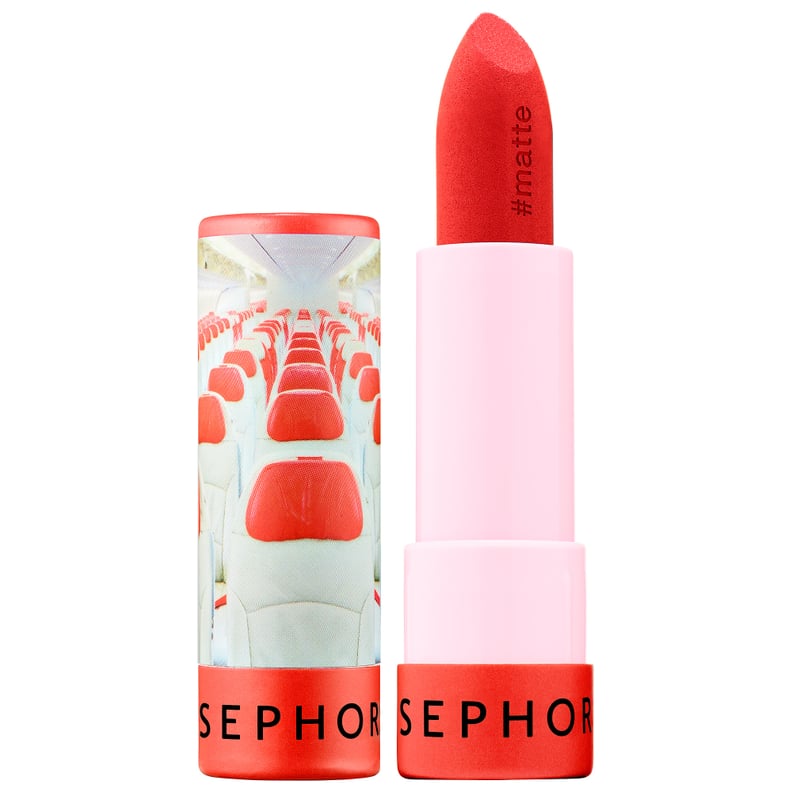 Sephora Collection #LipStories in First Class #25
Sephora Collection #LipStories in First Class #25 ($8)