SinfulColors has brought joy to the hands of many who've picked up the brand's chic and affordable $2 nail polish. And now, the brand is coming for your face. That's because SinfulColors has teamed up with Vanessa Hudgens to bring us an epic collection of makeup (its first foray into cosmetics!). Once you see the shimmering rainbow of matte and metallic hues, you're going to want it all. Plus, everything rings in under $10, so you actually can afford to stock up on all this newness.
After taking a peek at the eye-catching, mostly metallic, and iridescent collection, it's no surprise that Vanessa Hudgens would be the face of this space princess-esque lineup. She truly looks like a galactic dream come true (that blue-and-purple smoky eye though!).
A random assortment from this line is currently available on Amazon, but it will expand into drugstores and to SinfulColors website come January 2018. In a press release, a rep for the brand informed POPSUGAR that over 100 new SinfulColors makeup products will drop "by early next year."
Until then, take a peek at the current 18-piece collection that's fit for a glam fairy godmother.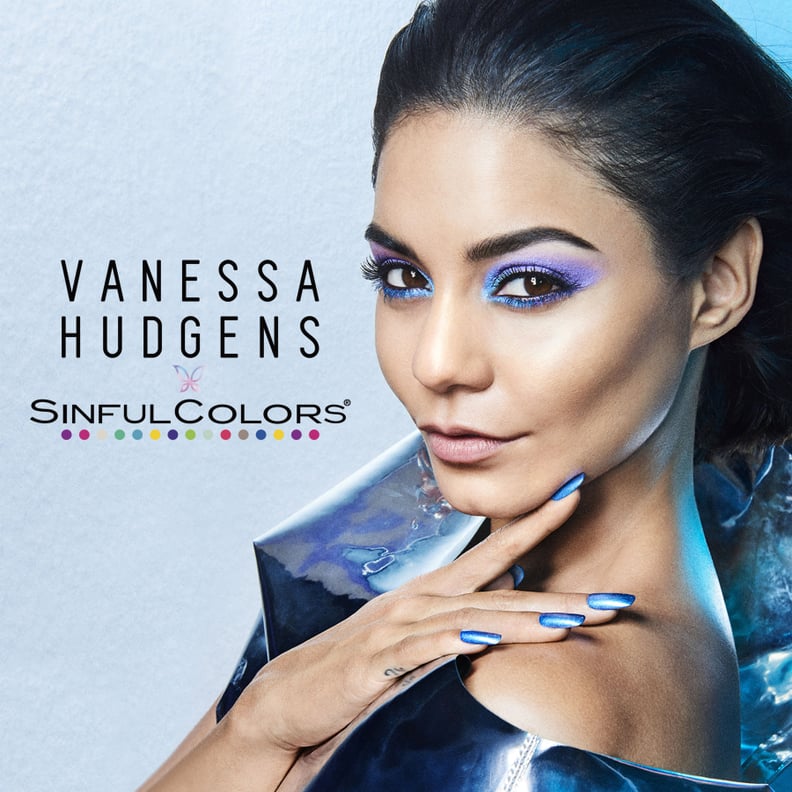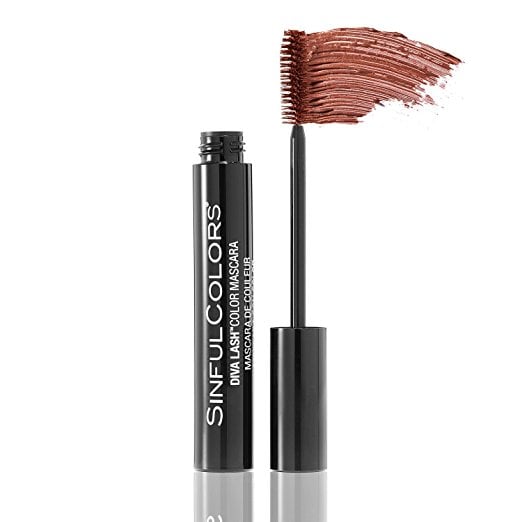 SinfulColors Diva Lash Color Mascara in Fantas-Eyes
SinfulColors Diva Lash Color Mascara in Fantas-Eyes ($6)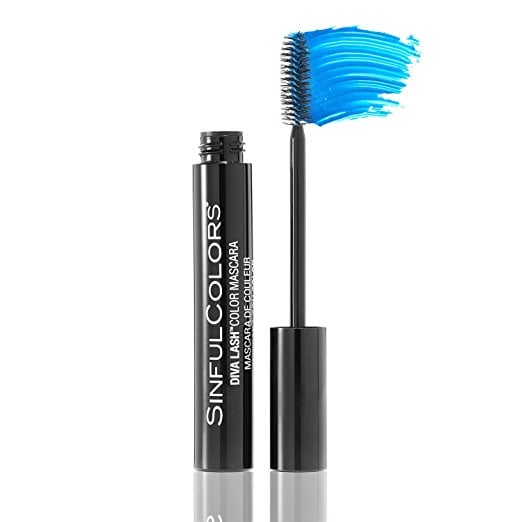 SinfulColors Diva Lash Color Mascara in Lash Splash
SinfulColors Diva Lash Color Mascara in Lash Splash ($6)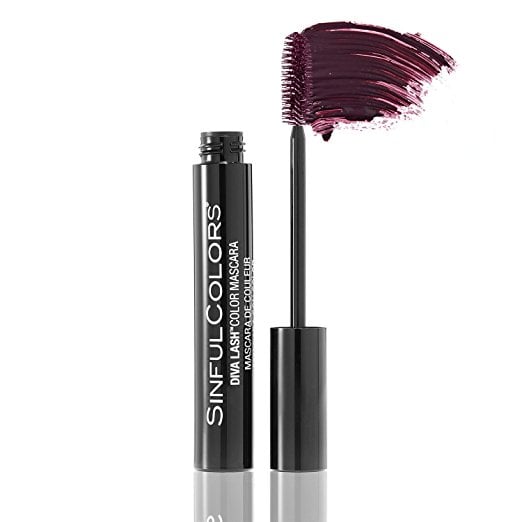 SinfulColors Diva Lash Color Mascara in Lashing Out
SinfulColors Diva Lash Color Mascara in Lashing Out ($6)
SinfulColors Diva Lash Color Mascara in Scanda-Lash
SinfulColors Diva Lash Color Mascara in Scanda-Lash ($6)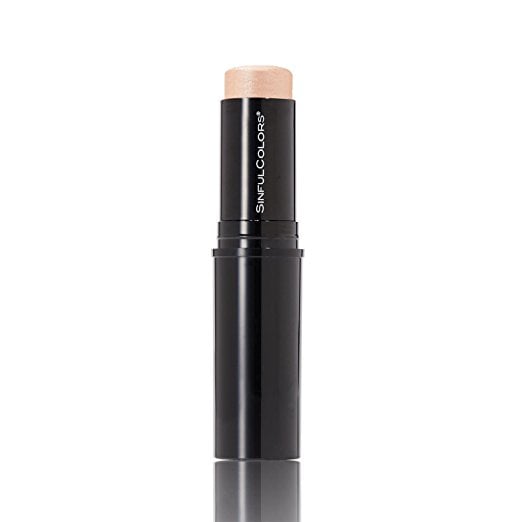 SinfulColors Face Forward Allover Highlighting Stick in Afterglow
SinfulColors Face Forward Allover Highlighting Stick in Afterglow ($7)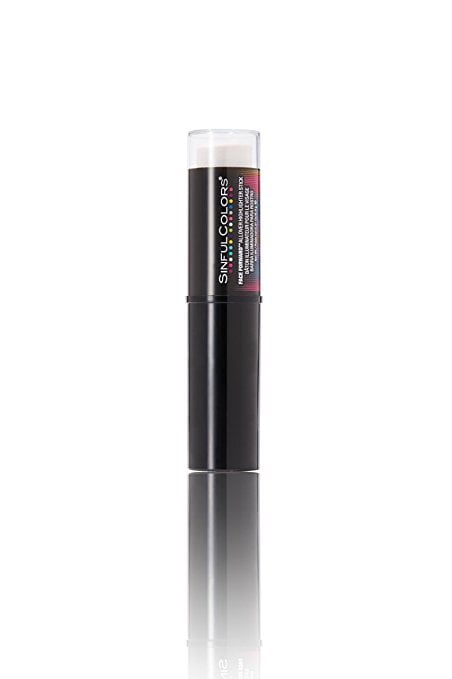 SinfulColors Face Forward Allover Highlighting Stick in Get a Lit
SinfulColors Face Forward Allover Highlighting Stick in Get a Lit ($7)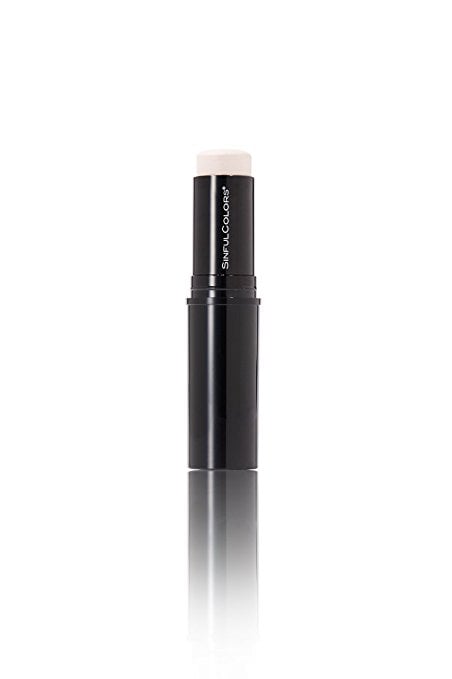 SinfulColors Face Forward Allover Highlighting Stick in Glow Potion
SinfulColors Face Forward Allover Highlighting Stick in Glow Potion ($7)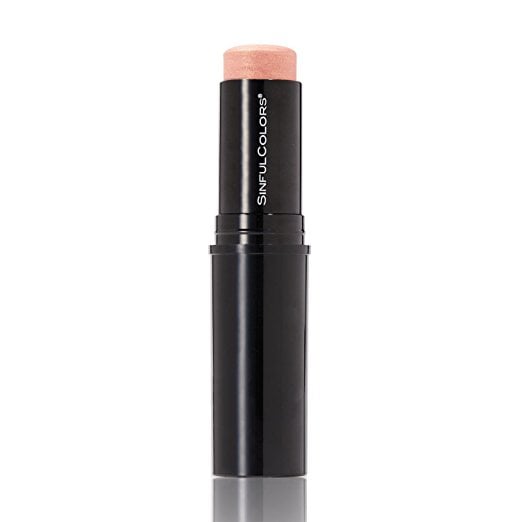 SinfulColors Face Forward Allover Highlighting Stick in Rose Glow
SinfulColors Face Forward Allover Highlighting Stick in Rose Glow ($7)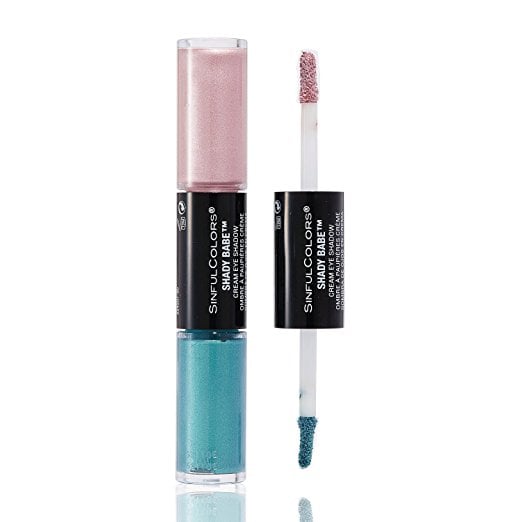 SinfulColors Shady Baby Duo Cream Shadow in Charming-Stunning
SinfulColors Shady Baby Duo Cream Shadow in Charming-Stunning ($7)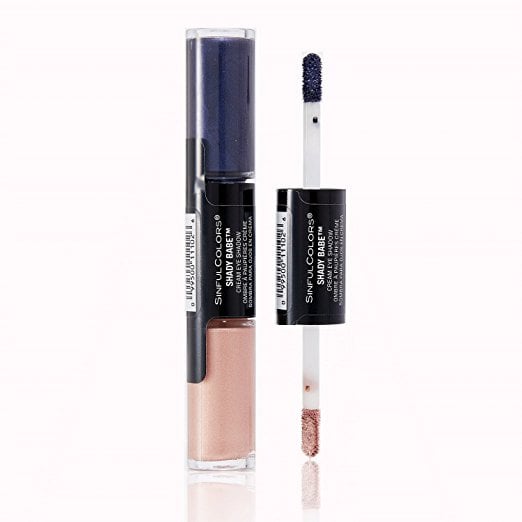 SinfulColors Shady Baby Duo Cream Shadow in Glamorous
SinfulColors Shady Baby Duo Cream Shadow in Glamorous ($7)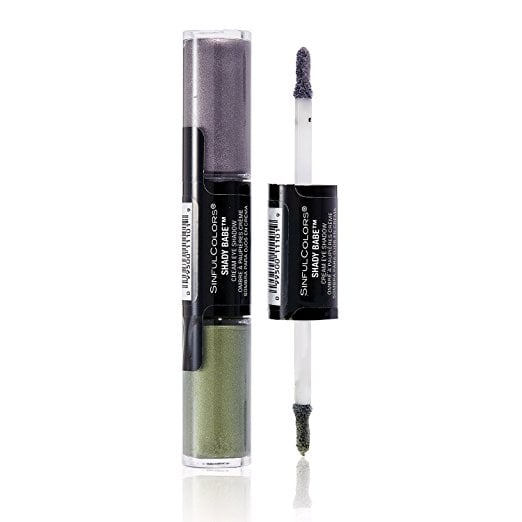 SinfulColors Shady Baby Duo Cream Shadow in Hypnotic-Dazzling
SinfulColors Shady Baby Duo Cream Shadow in Hypnotic-Dazzling ($7)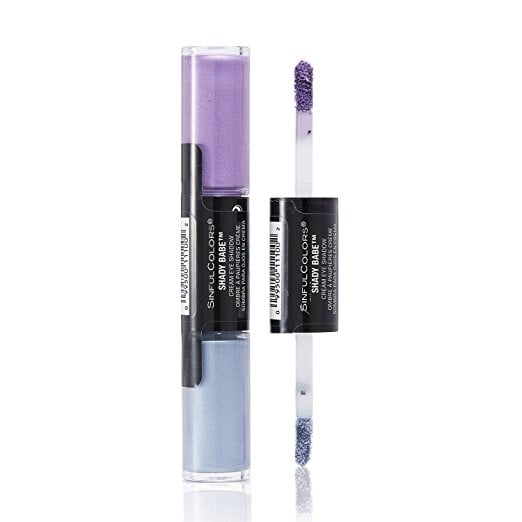 SinfulColors Shady Baby Duo Cream Shadow in Tempting-Alluring
SinfulColors Shady Baby Duo Cream Shadow in Tempting-Alluring ($7)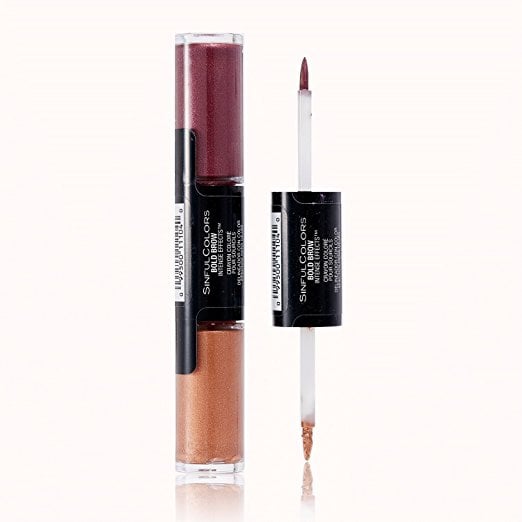 SinfulColors Bold Brow Intense Effects in Smoldering-Ferocious
SinfulColors Bold Brow Intense Effects in Smoldering-Ferocious ($7)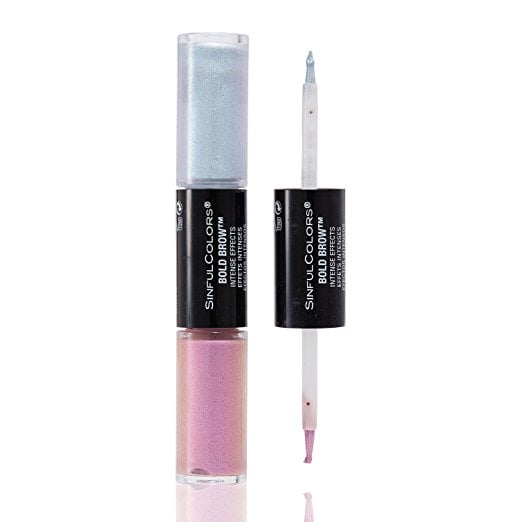 SinfulColors Bold Brow Intense Effects in Stormy-Fierce
SinfulColors Bold Brow Intense Effects in Stormy-Fierce ($7)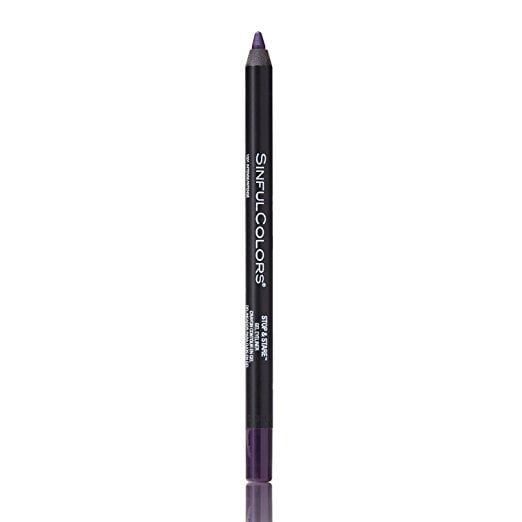 SinfulColors Stop & Stare Gel Eyeliner in Intense
SinfulColors Stop & Stare Gel Eyeliner in Intense ($6)
SinfulColors Stop & Stare Gel Eyeliner in Lielock Eyes
SinfulColors Stop & Stare Gel Eyeliner in Lielock Eyes ($6)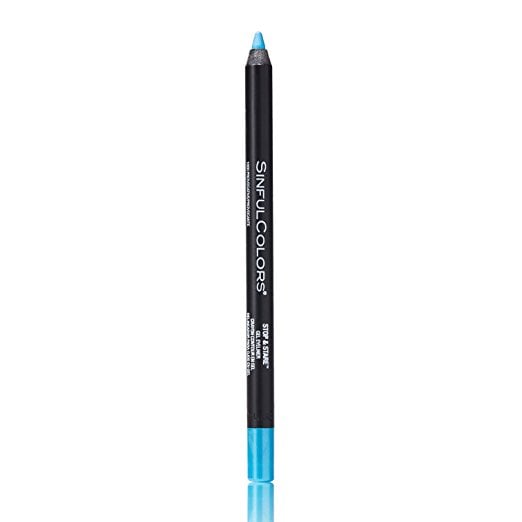 SinfulColors Stop & Stare Gel Eyeliner in Provocative
SinfulColors Stop & Stare Gel Eyeliner in Provocative ($7)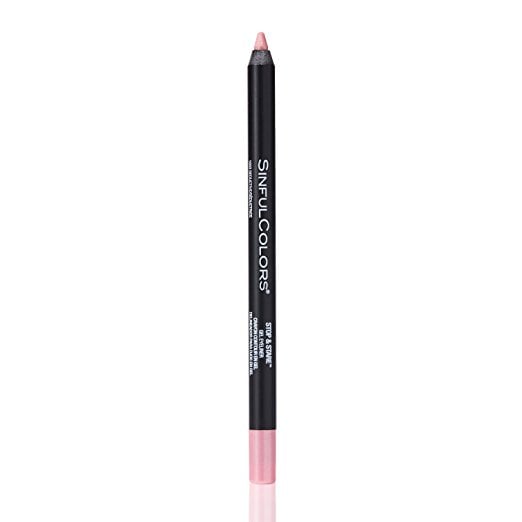 SinfulColors Stop & Stare Gel Eyeliner in Seductive
SinfulColors Stop & Stare Gel Eyeliner in Seductive ($7)